The month of January is traditionally considered the coldest. In fact, its last three days are believed to be the chilliest time of the year: in Italy, we call them Giorni della Merla, or "the blackbird days," and there are some little curious legends behind the name, which I am just about to tell you. A small clarification first, because we need to be precise! As those among you who speak Italian probably noticed already, "merla" is a female blackbird, as opposed to her male partner, the "merlo."
The origins of the Giorni della Merla are shrouded in the beauty and colorful creativity of Italian lore. A first version of our famous blackbird's adventures says that, once upon a time, January didn't have thirty-one days, but twenty-eight and liked to pull pranks quite a lot, especially to a female blackbird friend of his. Now, back then, blackbirds weren't black at all, but as white as snow and, perhaps, January was a tad envious of how pretty his bird friend was. But I am just speculating.
Every time the merla left her nest for food, January would unleash a storm on Earth, to make things more difficult for her. One day, tired of her friend's cruel pranks, she went to him and asked to stop it, or at least, to become a shorter month; to that, January proudly answered: "No, my dearest! I've been given 28 days and I cannot change that." We'll see in a minute how that wasn't entirely true…
The following year, the merla acted smart: aware of her mate's aptitude to bad pranks, she stocked up on food at the beginning of the month and didn't leave the comfortable warmth of her nest for the following four weeks. On the last day of January, she went to him and proudly said: "See? This year, you didn't get me! Cold and ice never touched my white feathers, nor did they chill my beak."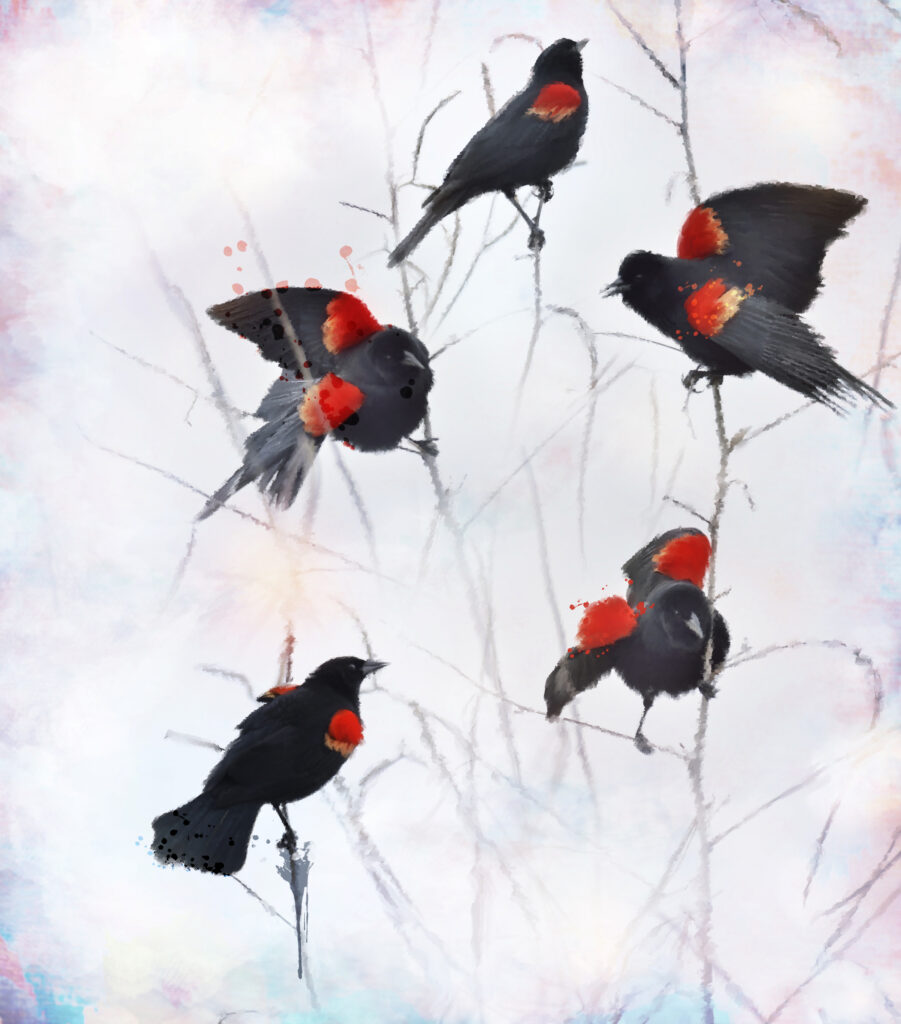 To that, January answered the only way he knew: with another prank. He went to his brother February, that at the time had thirty-one days, asking to borrow three of them. February didn't have anything against the idea and so, without the merla knowing, January, that year, was three days longer. And during those three days, the fun-loving month unleashed one of the worst snowstorms in history, all to make life difficult for his bird friend. The poor merla was caught in the cold and the snow while foraging for herself and her family, and the weather was so incredibly bitter she could not return to her nest. Luckily, she found shelter in a chimney, where she rested and waited for the storm to end, but where her beautiful white plumage got covered in soot and turned black. Since then, January has thirty-one days and blackbirds are… black.
Another popular legend sets the events of the first Giorni della Merla in Milan, the capital of Lombardia. There, a family of blackbirds – that were white, back then – had a little nest on a nice city center roof. There were a papa blackbird, a mama blackbird, and three small chicks. All of them as white as ice. One year, towards the end of January, the cold and the snow had made it very difficult to find food. So papa blackbird decided to fly far, seeking a better place for his family to live, leaving mama blackbird and the chicks in their family nest. But the chilly nights were too hard to stand, so the little family moved to a nearby roof, setting their home inside a chimney to enjoy some warmth. When papa blackbird returned, on the first day of February, with food aplenty, he found his family in their new abode: warm, comfortable, and all covered in black soot. Soon, he turned black, too and, since then, all merli are no longer white, but as black as coal.