Dear Readers,
St. Patrick's Day, which we celebrate on March 17th, has an Italian Connection.
In his autobiography, Confessions, written shortly before his death, the saint tells us that his father was a Roman official named Calpurnius. Calpurnius was an ancient Italic or Etruscan clan name. Julius Caesar's wife was Calpurnia (daughters took the feminine form of the clan name).
Patrick was born in England around the year 385 A.D. Roman cities in England had shops and beautiful houses, so Patrick lived the good life for a while.
Across the sea in Ireland (Eire), things were not so good. Tribal kings were constantly feuding, and in the year 400 AD, a tribal king (Niall) attacked England. He took thousands of prisoners, including Patrick, for slaves. Soon the rich little Roman kid was forced to herd pigs and sheep, just a poor little slave boy far from home.
At 21 years old, after six years as a slave, he ran away. Walking many miles to the sea, he found a ship that took him back to England. By now, the Romans had been chased out; they were no longer the rulers, and the country was in ruins.
Patrick sailed across the channel and wandered through Europe, then on to Rome, and found that by the year 410 AD the center of all Roman power had been conquered as well.
His past was really dead, so he decided to go back to England to think, pray and live very quietly there while in prayer, he felt certain that God was calling him back to Ireland to bring all those tribes together and make Ireland a Christian land. But first, Patrick went to France and studied religion there for ten years.
In the year 432 AD, Pope Celestine made Patrick a Bishop and named him Patricius. Now, Bishop Patricius sailed for Ireland. The Irish people were not interested in Christianity and tried to stone him to death.
The Bishop and his men fled and found shelter for the night in a barn near the shore.
The barn belonged to a tribal king named Dichu. He thought the Bishop and his men were robbers and wanted to kill them. Patrick held out his hand and smiled, And a golden aura shone on his face. Dichu put down his weapon, his fierce dog stopped growling (according to legend), and Dichu became the first Christian in Ireland and the barn, the first church.
Patrick traveled all over Ireland. He always had a drummer with him. When he arrived at a village, the drummer would drum, and the people would come from their houses to listen to him.
Patrick showed them a shamrock, like a three-leafed clover. Patrick explained the idea of the Father, the Son and the Holy Ghost.
Bishop Patricius drummed the snaked out of Ireland and into the sea (according to legend), and built hundreds of churches. When he died on March 17 (between 461 and 492 AD), the Pope declared him a saint and had him buried on church grounds in Downpatrick, Ireland.
***
Father's Day in Italy is celebrated on March 19th, the Feast of St. Joseph.
In the United States, we arbitrarily picked a day to honor our fathers. St Joseph represent a fine example of what fatherhood is supposed to be, as Joseph raised Jesus as his own son (conceived without sin).
***
Tomie dePaola (1934-202) is the author every Grade school teacher and parent should reach for when any child in their care is age 5 and up. Among Tomie's many wonderful books is one on St. Patrick but he also has many more with an Italian Connection like the Strega Nona Collection.
The people of Calabria in the hills of Italy all depend on Strega Nona for cures, and love potions. DePaola introduces this jolly, gentle character in Strega Nona: Her Story. In Strega Nona, her new assistant Big Anthony nearly drowns the village in spaghetti. Strega Nona begins to pass along her art to the baker's daughter in Strega Nona's Magic Lessons.
***
The New Orleans Eleven, were murdered by a mob on March 14, 1891. Eleven Italian Americans were murdered although they were found innocent in a court of law, the mob considered them Mafiosi who assassinated the City's crooked sheriff.
***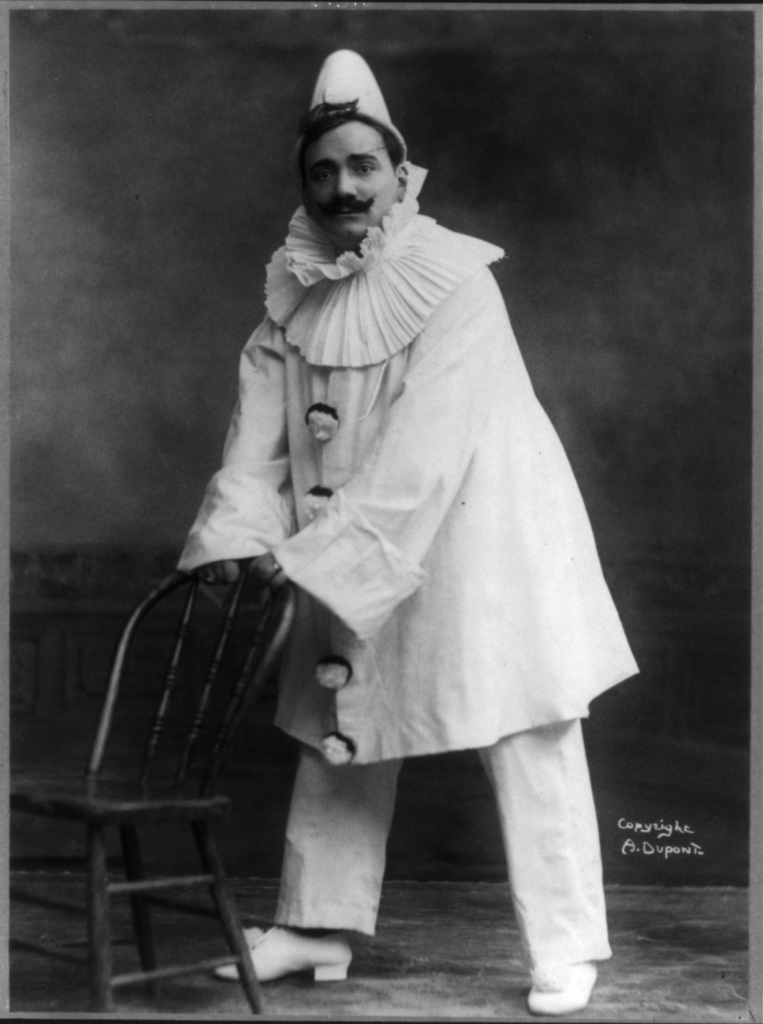 Enrico Caruso (1873-1921) had just turned twenty-two when he made his professional debut in Naples, in Domenico Morelli's new opera "L'amico Francesco" on March 15, 1895. During the engagements that followed, mostly in provincial Italian theaters, he learned 16 major rolls in two years.
***
The Star-Spangled Banner officially became our national anthem on March 3, 1931. Italian Americans stood proudly to sing it, especially in 1936 while watching Joe DiMaggio, newly hired rookie, playing for the New York Yankees at their namesake stadium.
***