Dear Readers,
A minestrone of Italian connections for you:
Topolino (little mouse) rolled off the Fiat assembly lines back in 1934, thereby introducing the first subcompact car to the world. For a mere $250 for a basic model, Italian drivers could tool about town in a car boasting 40 mpg on the low side. The Italians didn't keep the topo to themselves for long. By 1940, Americans had fallen in love with the little Italian mouse, making it the best-selling import in the country.
***
Laughter is said to be the "best medicine." Here is one of my favorites:
A small businessman from the old country kept his accounts payable in a cigar box, his accounts receivable on a spindle, and his cash in the cash register.
"I don't see how you can run your business this way," said his son. "How do you know what your profits are?"
"Son," replied the businessman, "When I got off the boat, I had only the pants I was wearing. Today your sister is a teacher, your brother is a doctor, and you are an accountant, I have a car, a home, and a good business. Everything is paid for. So, you add it all up, subtract the pants…and there's your profit."
***
Chiacchieriamo means "let's chat" in Italian. To me, it has always meant sitting down, relaxing, and enjoying a little small talk with a friend. And putting away the cell phones too.
October, our Italian Heritage Month, is winding down but throughout the year always remember to reflect on our culture and traditions and celebrate our heritage even if only with an extra gelato, spumoni, or cannoli. There is not enough room in this newspaper to list all the accomplishments that Italians have brought with them in America. Italians have been at the pinnacle of the entertainment industry for years, made advances in business and technology (Marconi, Zamboni, Jacuzzi), shown extraordinary talent in government and politics, and of course brought joy to millions on the field (Berra, DiMaggio, LaRussa). Try to make a list yourself and I guarantee that you will be at it for hours.
Let me not forget the food. Just the word Italian gets the stomach thinking "food!". Where do I begin with all the legendary food and dishes that have become mainstream American – lasagna, mostaccioli, spaghetti & meatballs, salsiccia, pizza, gelato, spumoni, cannoli, and look at all the coffee houses with espresso, cappuccino, and lattes.
So Italian Heritage month or not, just sit down with a friend, exchange a few "chiacchiere" and RELAX…
Domenico Modugno, Italian singer, songwriter, and actor is best known in the US for his song Nel Blu Dipinto di Blu (Volare). He was born near Bari in 1928, and moved to Brindisi when he was 9. From an early age, he wanted to be an actor. After enrolling in an acting school he landed small parts in many films.
In 1957, his first song Lazzarella came in second in the Festival della Canzone Napoletana, bringing him his first taste of popularity. In 1958 he introduced Volare. In 1959 he won the San Remo Music Festival with Piove, also known as Ciao Ciao Bambina. In 1986 Modugno was elected congressman to Torino. He died in Italy in 1994 following a heart attack.
***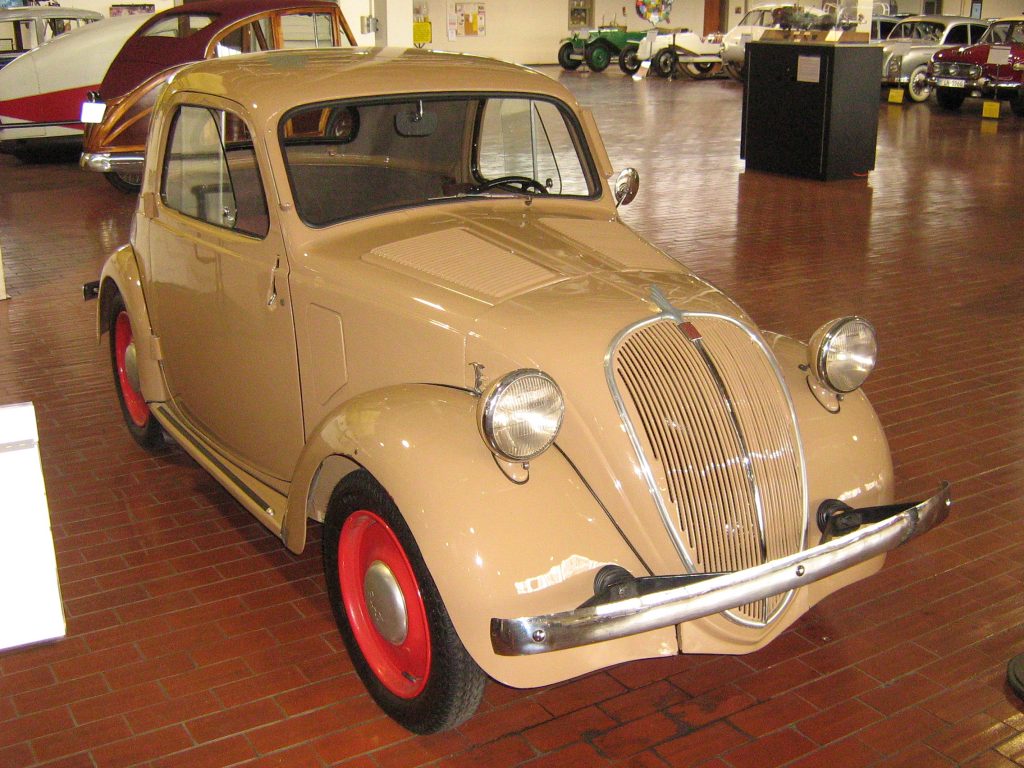 Hawaii had Italian connections way back in the mid-1800s. John Dominis, an Italian-American sea captain, sailed to Honolulu, where he settled and built the best house on the island. His son married Princess Lili'uokalani and later became the Prince Consort of the Kingdom of Hawaii.
In 1913, the Hawaiian pineapple industry got a boost from another Italian American, Henry Ginaca, who invented a pineapple peeling and coring machine. Today, about 22,000 Italian Americans live in Hawaii, constituting two percent of the population, according to the US Census Bureau.
***
Fernet Branca that herbal, medicinal, bitter Italian was, for a century, the favorite after-work, early morning drink of The City's garbagemen, the celebrated San Francisco scavengers. Four or Five Fernets in the chill dawn were regarded as the merest precaution of the plague of the 19th-Century cities, cholera. Saloon keepers in Northern California have reported an increase in Fernet Branca sales since our current Covid-19 pandemic began.
***
With travel restricted to many places, there is still an opportunity to "get out" to explore a bit of our Italian culture and heritage. This is afforded through online videos offered by The Garibaldi-Meucci Museum (GMM) located in Staten Island, New York, in the historic home of the true inventor of the telephone, Antonio Meucci, and the unifier of Italy and legendary hero of two worlds, Giuseppe Garibaldi.
Online (www.garibaldimeuccimuseum.com) you can take a virtual tour of the museum, read about the home itself, and read stories about General Giuseppe Garibaldi and Antonio Meucci, both in English and Italian. Also, each week, usually on Wednesday, there is a short video entitled "A Few Minutes at Meucci's," in which an artifact, Italian custom, Italian tradition, or an interesting part of the museum structure is discussed. There is no charge for these online visits…