Tomatoes may be among the most ubiquitous ingredients in our cuisine, but they are a gift from the New World. It was the Spaniards who, very likely, first introduced the plant to Europe and, during its first years of diffusion, it was considered exclusively ornamental: those red, juicy fruits were believed to be poisonous and were classified as such by herbalist Pietro Andrea Mattioli in 1544. In spite of it, tomatoes were to become an essential ingredient in all kitchens, an addition to any type of dish. It didn't take long to understand it, as this exotic "golden apple" (this is what pomodoro means, literally), tastes like the sun and has the fresh, summery scent of the fields where it grows. The first to go against scientific belief and eat it with gusto were the people of our South, who discovered not only that tomatoes weren't poisonous, but also tasty, especially when fried.
Between the end of the 16th and the beginning of the 17th century, tomatoes became an object of study for the alchemists, who thought they had aphrodisiac properties. By the 18th century, our pomodoro became a staple in the cuisine of southern Europe and it wasn't a stranger on the tables of the Brits, neither.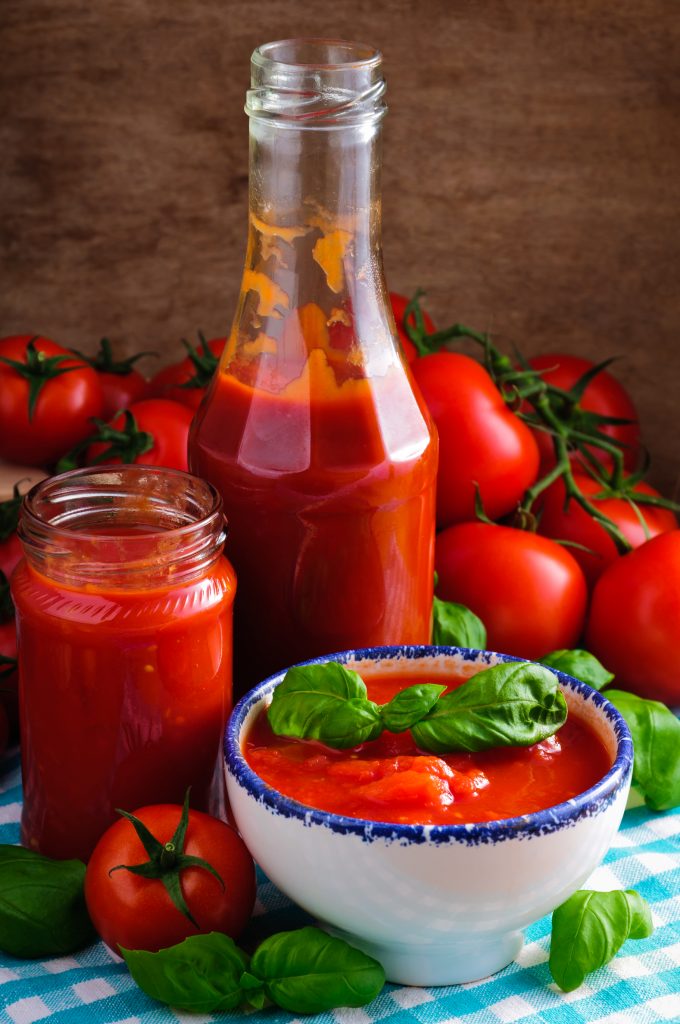 In the history of Italian cuisine, tomatoes go hand in hand with another iconic ingredient, pasta. Both of them acquired food royalty status when they met, their embrace resulting in what many consider the most famous Italian dish in the world, pasta al pomodoro. Here, tomatoes primarily become sauce: il sugo, we call it.
Il sugo in Italy is synonym with tradition: each family has its own recipe, each grandmother her own philosophy about how long it should cook, whether you need to add sugar, onion, basil… Italians could entertain you for hours talking about it. Then, of course, you have la salsa: the tomato base you use to make your sugo.
When it comes to la salsa and its origins, things can get a bit hazy. Mind, it shouldn't really surprise us, because most Italian dishes, especially those rooted into popular tradition, have uncertain origins. But tomato sauce is so Mediterranean, so Neapolitan even, we would find it difficult to believe it came from anywhere different than the city of Parthenope. However, it seems the first to transform tomatoes into sauce weren't the Neapolitans, but farmers from the Parma province, in Emilia Romagna: they would let them dry under the sun, and then turn them into salsa.
The original salsa di pomodoro Italian-style was, however, to be consumed fresh: you made it, you ate it. In other words, you couldn't stock it up in the pantry, and thank the Olympian gods for it every time you didn't know what to make for dinner. In fact, if it wasn't for a Frenchman, that may still be a dream.
The first jar of tomato sauce was created in 1796 by Charles Nicolas Appert, who understood how placing hermetically closed glass jars in boiling water could make their content (vegetables, fruit and sauces) last much longer. Appert couldn't know it yet — the scientific  explanation to his discovery came some time later — but heat deactivates the enzymes causing fresh food to spoil, allowing it to last longer. Canning was a true revolution: food didn't only last in time, but was also easier to transport and store.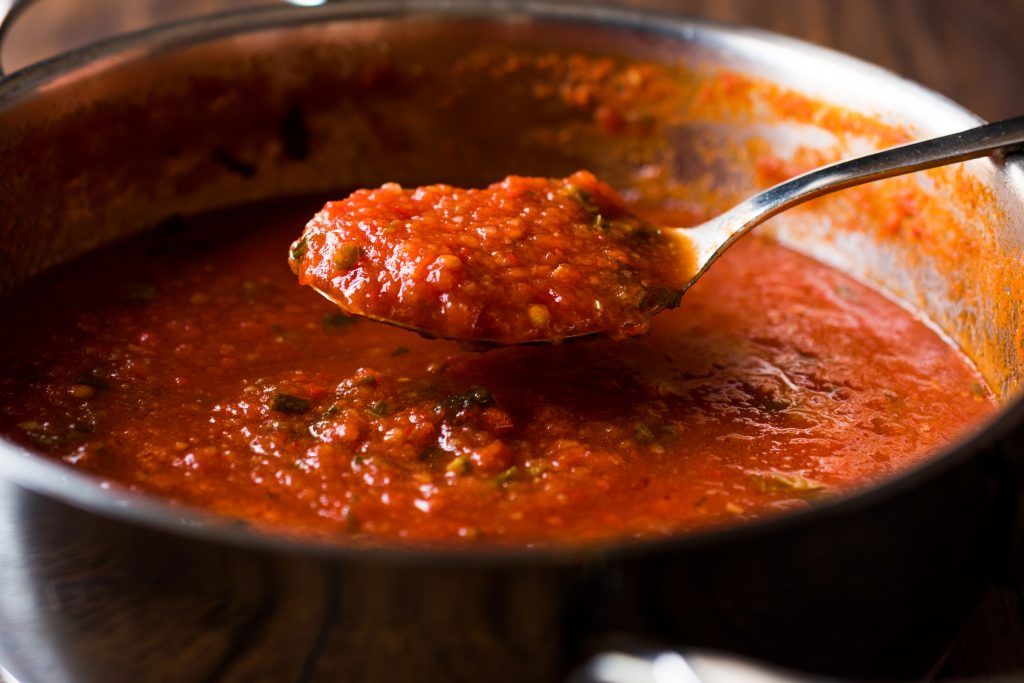 The first Italian to appreciate Appert's ingenuity – and to understand it could be a great investement – was Piedmontese Francesco Cirio who, in 1856, opened his first canning factory in Turin. However, his first product wasn't tomato sauce, but peas! Just a handful of years later, in 1867, Cirio presented his delicacies at the Paris' World Exposition and began selling internationally. In 1875, twenty years after he had begun his canning venture in Turin, he opened his first factory to can tomatoes in Naples: it was a success, so much so Cirio canned tomatoes are still famous today.
In moving operations to Naples, Cirio demonstrated to be a good business man: Campania wasn't only a region that produced tomatoes aplenty, it was also the place where people had begun having tomato sauce with their pasta before anywhere else. In truth, Neapolitans had been using another type of tomato and meat sauce, ragù, for their vermicelli, as Alexandre Dumas wrote in his Dictionary of Cuisine. However, it took so long to make it, it wasn't something one could have on a daily basis: Cirio's canned tomatoes, on the other hand, were perfect to do just that.
All this talking about tomatoes and we haven't said a thing about how to can them: because be not fooled, canning remains a very popular family activity across the country still today, even if you can buy your pelati or passata at the supermarket. As we said, every Italian family has a recipe for tomato sauce and also for canned tomatoes, but there are some tenets everyone respects: first of all, pick the right tomatoes, making sure they are not too watery, lest the sauce ends up bland and runny. Then, you can proceed in two different directions: you can cut the tomatoes and pass them through a vegetable mill (we call it passapomodoro) to purée them and get rid of their seeds. The tomato sauce obtained is then canned in glass jars or bottles, which are sealed and boiled for one hour. In alternative, you can boil the tomatoes before using the vegetable mill; in this case, jars must be boiled in advanced and, once sauce and jars reach the same temperature, you can carry on with the canning.