She discovered a star and named it Janus, after the ancient Roman deity of gates and doors, a mythological figure depicted with two faces.
Ilaria Caiazzo, a theoretical astrophysicist from Italy who works at the California Institute of Technology (Caltech) in Pasadena, was in charge of the team that led to the discovery of a star – called a white dwarf – that, like Janus, has the characteristic of having two faces, one made of hydrogen and one of helium. "They are called dwarfs because they are very small," Caiazzo explains. "And white because when they were found they were not very bright, especially if you think that stars tend to be redder than the sun. White dwarfs are the last stage in the evolution of small- and medium-mass stars."
34, born in Piedmont and raised in Savona, Liguria, after studying physics between Genoa and Milan, and after a doctorate at the University of British Columbia in Vancouver, Caiazzo arrived at Caltech in Pasadena with a Bruke Prize Fellowship in October 2019. "At Caltech, I mainly work on star corpses. When a star runs out of hydrogen or helium and has no way to burn, it stops producing energy and becomes a 'white dwarf.' What determines how long a star lives is its mass: smaller stars live longer, larger stars have more material to burn but burn it faster. A star larger and brighter than the sun lives about 100 million years. The sun will live 10 billion years".
Taking a step back, what is a star from a scientific point of view and how do they differ from each other?
A star is a cluster of gas that burns by nuclear fusion in its center. Stars differ in mass: for example, the Sun is a small star, while there are stars that have a mass 50 times greater than that of the Sun. At around 1/10th of the Sun's mass, stars are too low in mass and cannot feed themselves.
Tell us about your discovery.
Janus is a white dwarf, that is, a cadaver star like the Sun; however, the parent of this star was at least seven times the size of the Sun. I discovered it using a telescope located at the Mount Palomar Observatory in San Diego, the Zwicky Transient Facility, a telescope built in the 1940s, which photographs the sky every night, managing to cover almost the entire Northern Hemisphere. It was built to find things that explode and detect what's new by comparing images between them. I observed it many times afterward as well, because when you discover something so strange you want to make sure it is true. I observed it with different telescopes.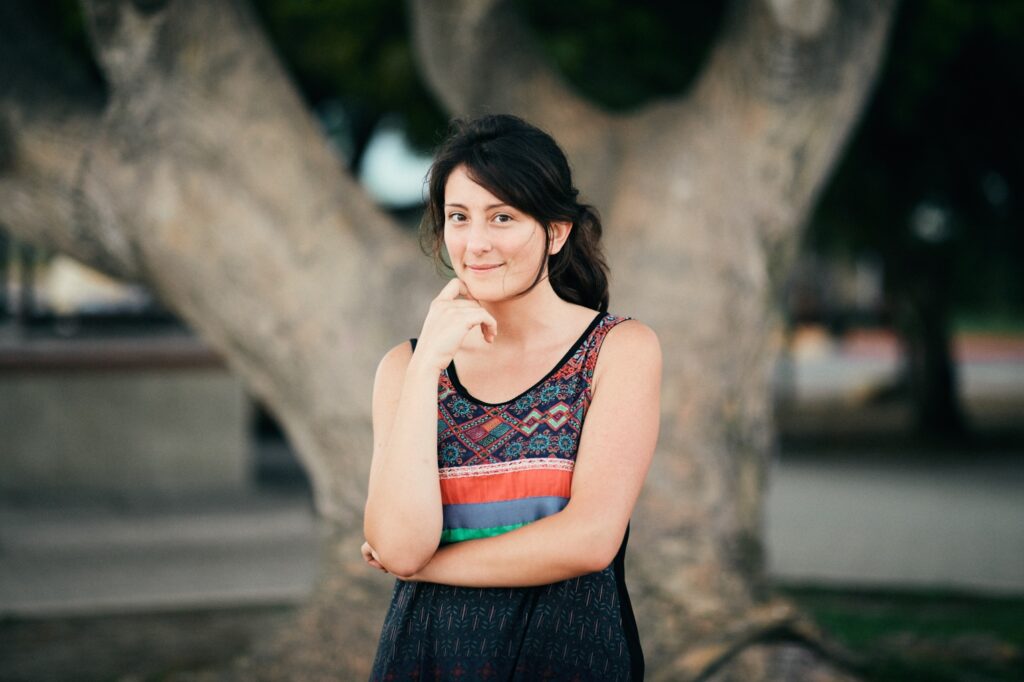 How many telescopes have you used?
At Mount Palomar in addition to the telescope from the 1940s, which is 48 inches wide and two meters or so in length, there is also another 5-meter telescope, also built in the 1940s and called The Big Eye. I also used the Keck Observatory in Hawaii, on Big Island. There's also a telescope that's in space, the Swift Telescope, that can see ultraviolet rays and therefore can confirm temperature; I also used a telescope in Las Palmas, Canary Island. And finally … it all added up!
How old is Janus and what are its characteristics?
We do not know the age of Janus. The fact that it rotates so fast suggests it is the result of two stars that merged together. Its age is probably 1 billion years.
A few years ago you discovered another white dwarf, the smallest ever observed, and now Janus, a two-sided white dwarf. What sparked your interest in this type of star?
I became interested in finding white dwarfs that change in brightness periodically; my interest was finding magnetic white dwarfs that rotate on themselves. Several years ago, I published a paper in Nature because I had found a white dwarf that rotated on itself every 7 minutes within a very strong magnetic field. Consider that the Earth rotates on itself every 24 hours, the Sun every 27 days, and white dwarfs every few hours. This information is valuable because it tells us white dwarfs are not the daughters of one star but of two. Stars are often in a binary pair: if both become white dwarfs and if they are close enough, they emit gravitational waves (gravitational waves were discovered at Caltech in 2015, a discovery that later led Kip Thorne, Ray Weiss and Barry Barish to win the Nobel Prize) that carry away energy, so in such a situation, the orbits get smaller and smaller until they collide. This happens for all stellar corpses and also for white dwarfs. These super-magnetic objects are almost certainly the result of a merger between two white dwarfs.
What do we still not know about stars?
Many things, such as how many stars there are and how they merge together. In some cases, white dwarfs merge, in others, they explode into a supernova. Supernovae are very important in astronomy because they allow us to measure the distance and expansion of the universe.
How did your passion for the stars come about?
It doesn't come from childhood like it usually happens. In my family, no one works in the field of science. In college I enrolled in philosophy, then I moved to physics, and later I moved from particle physics to theoretical physics. So, I came to astronomy following an unusual path. When I studied philosophy I was interested in metaphysics, in questions like: where do we come from, who are we, what is time, what is space… so the move to physics was also because of that, because these are questions that quantum physics also asks.
Did you get those answers?
No, absolutely not. I asked myself even more questions. But studying physics helped me understand what questions I need to ask myself.
Is there anything that surprised you from this point of view?
In the 1800s they believed everything could be explained mechanically with laws of physics, and then in the 1900s quantum mechanics came along and turned everything upside down. We realized the laws of physics are true and work but that we cannot understand them, they are beyond our understanding.
Do you collaborate with any Italian entities?
I am part of a team at this telescope called IXPE, the Imaging X-ray Polarimetry Explorer, a space observatory based on the collaboration between ASI and the US Space Agency. The observatory consists of three telescopes designed for studies based on cosmic X-ray polarimetry. With this, we study neutron stars, another type of star corpses.
What are your plans for the future?
I will be at Caltech until May 2024. Then I'm moving to Vienna where I won a professorship at a research institute, founded in 2009, that is establishing an astronomy group. I will be teaching and doing research. It is an international center with several departments: neuroscience, computer science, chemistry, etc. They want to expand, there are 75 groups and they want to grow to 150 in the next ten years.