As summer arrives, between sunny days and balmy evenings, there's a distinct sign that tells us the hot season is truly here—the familiar sound of the Cornetto Algida commercials playing on our televisions. For us Italians, these commercials have become part of the "summer experience," a nostalgic reminder that takes us back to our teenage years, and more carefree days. Cornetto Algida (also known as "cuore di panna," or heart of cream), the quintessential gelato confezionato, or packaged ice cream, holds a special place in our hearts, evoking cherished souvenirs and connections to our past. I have very fond memories of the times when I was in 7th grade and would go to the park every day with my best friends, each of us with 2,000 lire in our pockets to buy a Cornetto Algida (or whatever else struck our fancy that day) for merenda. 
 Indeed, Cornetto Algida, and many others of these delights, are more than just a delectable treat, they represent a piece of Italy pop culture and hold a multitude of memories for many of us, often intertwined with childhood and adolescence: while you unwrap a gelato confezionato, memories of laughter, summer romances, and all those simple pleasures of life we sometimes fail to enjoy during adulthood flood back.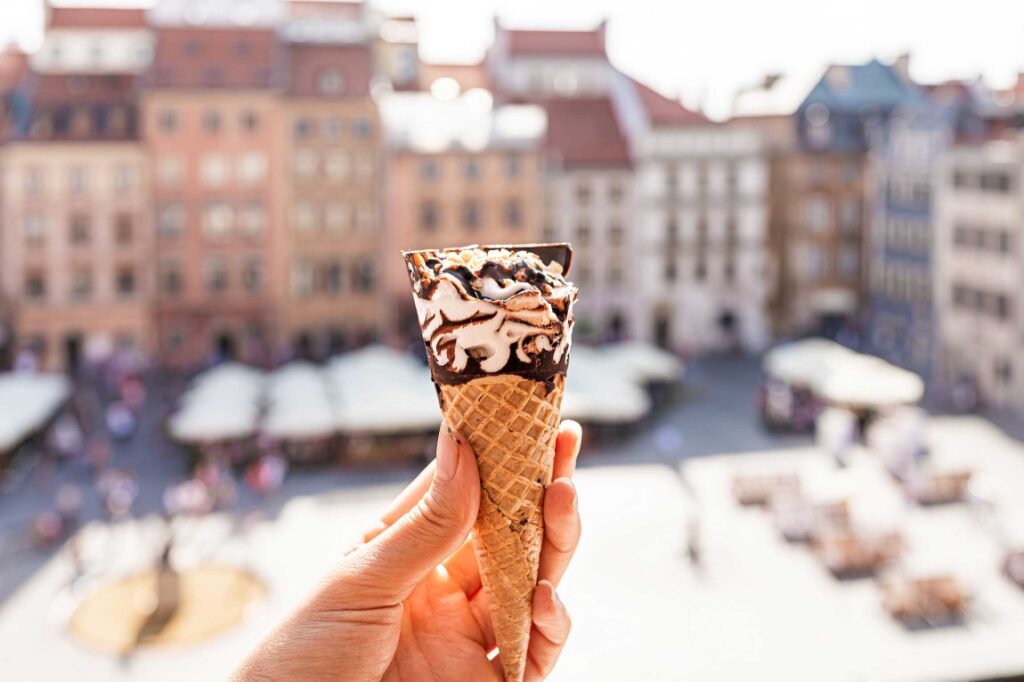 But let's not limit our exploration of Italian ice creams to just the beloved Cornetto. Italy is renowned for its gelato, and the variety and history of flavors are worth celebrating. One of the pioneers in the world of gelato is Domenico Pepino, the inventor of the stick ice cream. In 1939, the people of Turin were the first to experience this innovative creation. Domenico, a Neapolitan ice cream artist, brought his passion and expertise to Turin, opening the Gelateria Napoletana. His gelato quickly captured the hearts of the people, and soon he became the Supplier to the Royal House. Domenico's most famous creation, the Pinguino, a vanilla ice cream covered in decadent dark chocolate and served on a wooden stick, became an instant hit. It revolutionized the way we enjoy ice cream, allowing us to indulge while strolling the streets without the fear of making a mess. Similar to Pepino's invention was Algida's own Cremino, which is still produced today. Introduced in 1946, it is a creamy vanilla ice cream covered with a delicate layer of cocoa, supported by a practical wooden stick. With each bite, the smooth creaminess mingles with the bittersweet cocoa, creating a harmonious blend of flavors that lingers on the palate.
Algida's Liuk is another beloved ice cream that has stood the test of time. This lemon popsicle with its soft, creamy center and licorice stick adds a unique twist to the ice cream experience. It's a refreshing treat that offers a burst of citrusy delight, perfectly balancing sweet and tangy flavors, with the added plus of having candy to munch on when you're done with it.
And how could we forget the Calippo, the iconic cylindrical-shaped popsicle that comes in flavors like lemon, cola, strawberry, and tropical fruit. Its ingenious design allows us to enjoy the refreshing ice cream by simply pressing the bottom of the wrapper, and push it up through the opening. It's a convenient and satisfying way to beat the summer heat.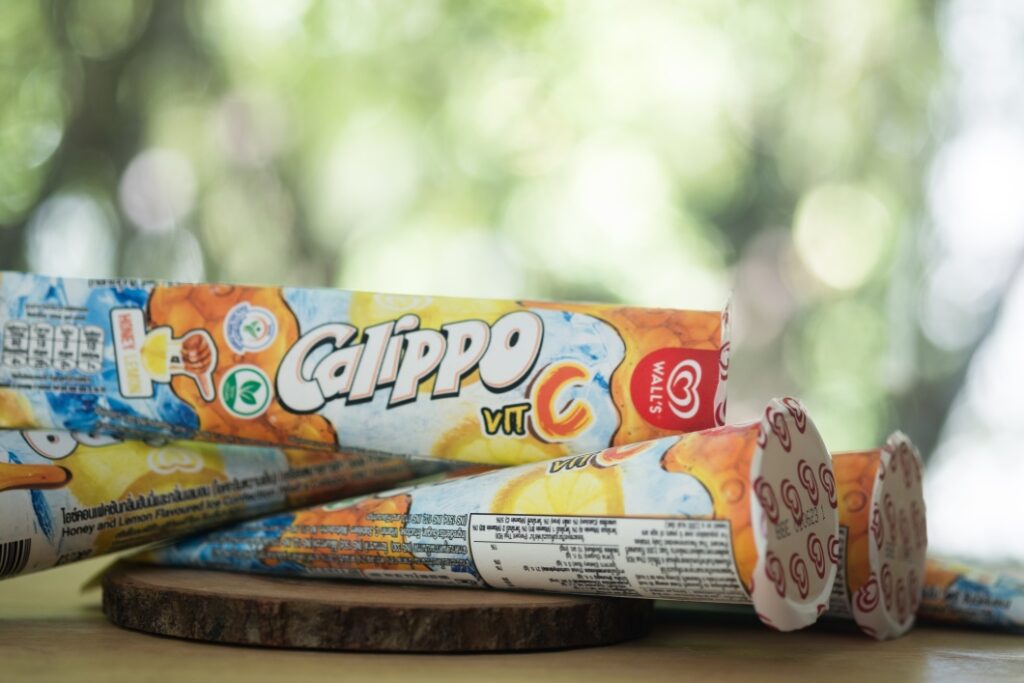 Maxibon, another crowd-pleaser, was born in the early '90s. This delightful ice cream sandwich features a block of creamy vanilla studded with chocolate pieces, sandwiched between two crispy cookies. Its combination of textures and flavors makes it an irresistible treat, perfect for those moments when we crave something indulgent. In its heydays, Maxibon was known for its maccheronico English slogan, "two gust is megl che one," two flavors is better than one, because the ice cream was half covered with two cookies, and half with chocolate.
But you know what, Italian ice creams are not only about taste; they are about immersing ourselves in a world of sensory delights! Now, is there anything more indulgent than strawberries and cream? Well, perhaps an ice-cream version of it: enters the Fior di Fragola: its creamy vanilla base covered with a layer of strawberry popsicle is the epitome of summer sweetness.
Another cult is the Croccante all'Amarena, the king of gelati con lo stecco, or stick-based ice creams. It is vanilla ice cream filled with luscious amarena cherries, coated in a rich cocoa layer studded with crunchy hazelnut and amaretti pieces, a harmonious symphony of flavors and textures. But eat it fast, because its amarena core is known for melting quickly!
It's easy to see how, despite being commercial and industrially produced, gelati confezionati are not simple frozen treats; with their flavor and, as in the case of Cornetto, even their advertisement campaigns, they turned into symbols of popular Italian culture. So, as the sun-drenched days of summer beckon, it is nice to enjoy a Cornetto or a Liuk more often, while letting the child in us free for a little while. Just like children, let's enjoy their flavors and creamy textures, and let their vibrant colors ignite our senses. They may not be as "good" as traditional gelato, but gelati confezionati have a place in our hearts all the same.