Since its foundation in 1975, the goal of the Italian American Committee On Education in New York has been to promote and protect Italian culture and Italian language around the world. This goal was perfectly matched with the international visual arts competition Dante 700 – Sospira, conceived in Naples and promoted as part of the Sorrento Peninsula Award to celebrate the seven hundred years since the death of the "Supreme Poet." And no one more than Dante Alighieri deserves the linguistic authorship of Italian thanks to his masterpiece, the Divine Comedy.
The photographic works submitted for the  Dante 700 – Sospira competition will be chosen by an international jury composed by artist Giuseppe Leone,  Benevento architect Pasquale Palmieri, Naples fine arts teacher Aniello Scotto and,  from the United States (in particular in New York),  by president of IACE, Berardo Paradiso, poet Luigi Ballerini and photographer Charles Traub. The competition celebrates the relationship between Dante and visual images and takes place entirely on the cercarte.it digital platform.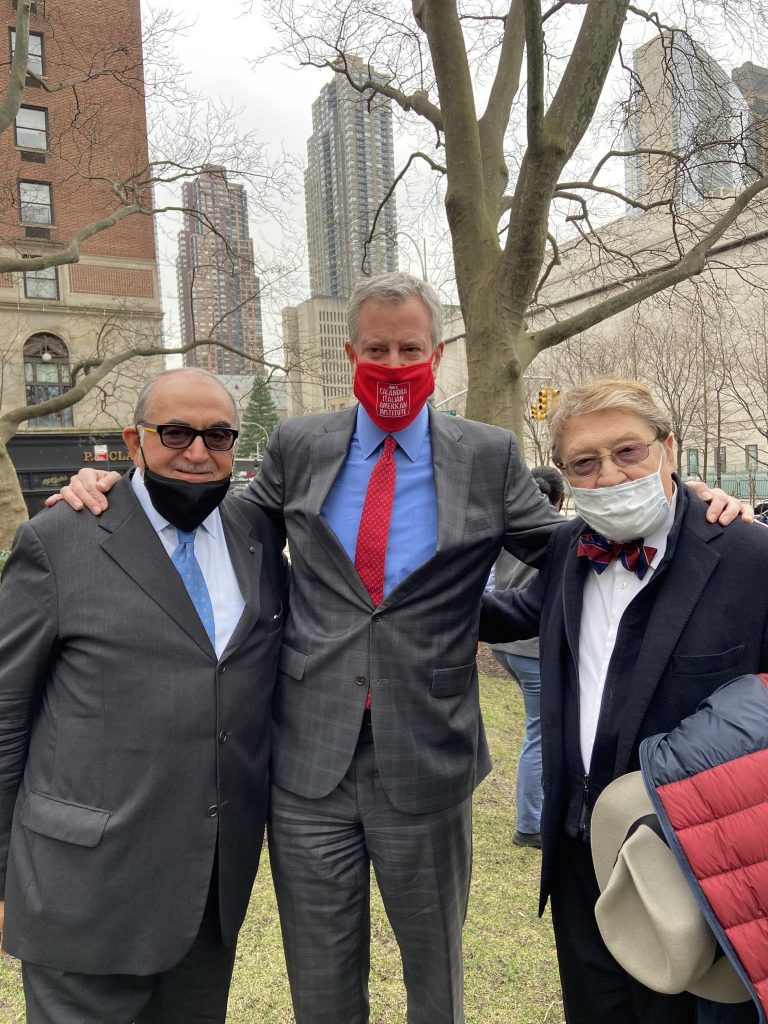 Knight of the Italian Republic and successful entrepreneur, Paradiso has also been president of the Italian Chamber of Commerce in New York and is currently a member of the Italian Academy of Cuisine, of Asso-Camere in Rome and president of the Lorenzo Da Ponte Library, a non-profit institution that deals with the translation and publication of Italian classic books in English. After graduating in mechanical engineering at the University of Naples, Paradiso emigrated to Switzerland, then to Puerto Rico and, since the early 1980s, he has been permanently residing in New York.
Berardo, thanks to your support from New York, Dante 700 – Sospira has become international…
Yes, I am particularly proud to have among the jurors of the competition people like the teacher and poet Luigi Ballerini, known as a writer, art critic, poet and translator, and the photographer Charles H. Traub. Ballerini is the "poet of two worlds." Scholar of Italian and American language and literature, he's the face of Italian studies in New York and Los Angeles. Together with him Charles Traub, who has held more than 60 major exhibitions in galleries and museums around the world, including solo exhibitions at the Art Institute of Chicago, The Speed ​​Museum, Hudson River Museum and Historic New Orleans Collection.
How has the study of the Italian language changed in recent decades?
When I became president, about 15 years ago, we had 4,000 students and now we have 75,000. We have more than 320 schools and 650 teachers, which is a huge job. The main purpose of our board is to promote Italian culture and, as an entrepreneur, I have always associated culture with business: therefore, it must be promoted as a product. Our luck is that Italian is a language very much loved by Americans.
What is the thing that surprised you the most?
The interesting fact is that 65% of the students we have are not of Italian origin; many people now love Italy because it is represented in various fields by many artists, for example in music by Luciano Pavarotti, Andrea Bocelli, Laura Pausini, Maneskin. And not only that, also our agro-food products, our automotive sector and fashion… 65% of the art recognized by Unesco is on Italian territory and sometimes we don't realize how loved Italian language and culture are by Americans.
In this context, what can be improved?
We are working on the next step, which is to get Americans to invest in our country. Right now, we are experiencing a golden moment: there is admiration, but we still do little to promote it. In the US, there are 180,000 students studying Italian, but more than 100,000 are here in the Tristate, so we are making an effort to make ourselves known as IACE in the rest of the United States. Every year we bring more than a thousand children to Italy, we take them to the Opera, to visit the beauties of our country: this is already enough to make our courses more attractive and to get more participation.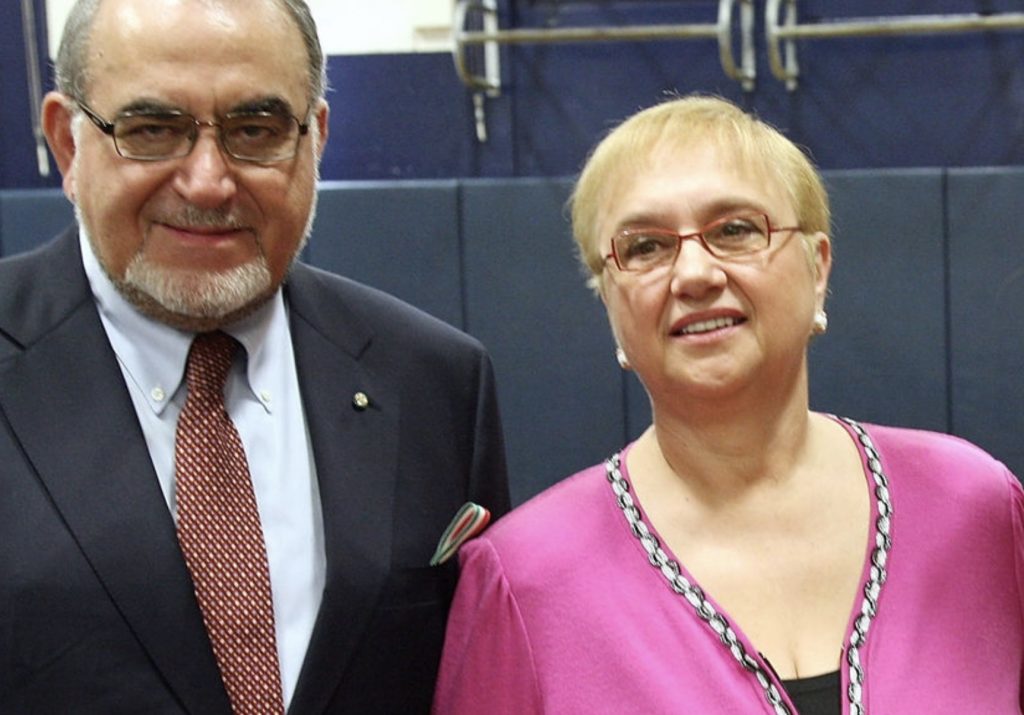 Italy and Italians had to overcome many stereotypes. How did the American image of Italy change?
I remember when I was traveling years ago… while on the plane, those next to me would often ask where I was from. They regularly cracked a joke about pizza or mafia. This spurred me even more to show our best. From this point of view, I had great advice from former governor Mario Cuomo, father of current governor Andrew and CNN journalist Christopher. He told me: "Berardo, the only way to improve our image is to have more people who demonstrate with their work what Italy is." We have been lucky because over the years we had Italian-Americans elected in prestigious positions, and now hardly anyone reacts that way when I say "I'm Italian."
What helped in this regard?
I must say that the internet has helped a lot. Everyone knows Rome or Venice and when they see how beautiful our cities are, even people who don't have much culture are impressed. Everyone is enchanted by a work by Brunelleschi. Also, most of the population in the US was made up of poor immigrants, who came from the South of Italy and were illiterate. But they had an ambition, namely that of giving a better life to their children. Therefore, the Italian-Americans of later generations studied and today hold important positions. In the current collective image, the Italian who doesn't speak English and is not well accepted has been replaced by Italian and Italian-American lawyers, doctors, accountants, industrialists.
Do you have the support of the mayor, the Italian-American Bill De Blasio?
De Blasio was involved with the first event during the month of Italian culture. Here, there is a small park with the statue of Dante Alighieri, in front of the Met. He came to celebrate with us. Professor Luigi Ballerini came as well and he was reading Dante's verses. The very nice thing is that De Blasio knew very well Ballerini, who had, in fact, been his teacher at New York University. De Blasio studied and speaks Italian very well, he is a great lover of our culture; in fact his son is called Dante.
As president of IACE, what do you think of the increasingly widespread use of Anglicisms?
I am a communicator, I come from a place where I spoke only dialect up to the age of 5:  I learned Italian at school. When I moved to Switzerland, I learned French and later Spanish when I opened a factory in Puerto Rico. From there, I moved to New York and learned English. Language as a mean of communication is indispensable for bringing people together. So, I am in favor of language when it becomes universal, but that must be distinguished from literary language, which must be preserved in its uniqueness.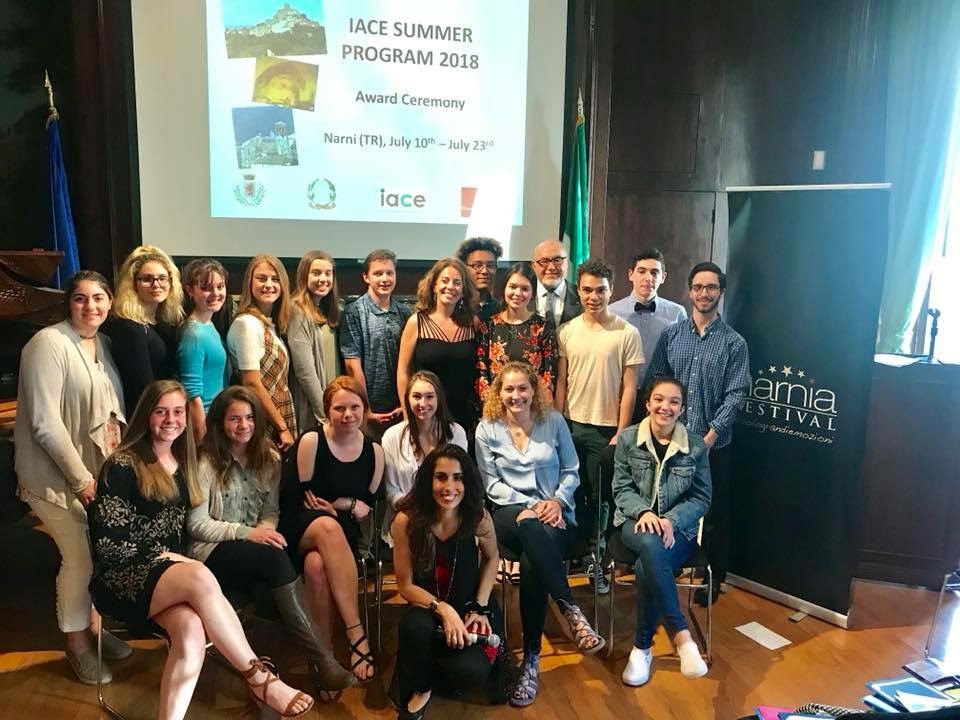 When will the winners of the Dante 700 contest be announced?
The competition will end in October in Sorrento, but it is only the beginning of a series of international competitions that we will promote. Next year, we will organize one dedicated to Enrico Caruso. The goal will always be to promote our language through the emotions that Caruso conveyed, which strengthened the image of Italy.