You know the rule: children inherit their father's surname automatically in most countries of the world, with the notable exception, for instance, of Spain and South America, where both are given, but only the father's passing on further.
For a long time, having your mother's surname or a double-barreled one was considered out of the ordinary in Italy: the latter was a thing for the aristocracy, the former a sign that, perhaps, dad didn't want to have anything to do with you, with good peace of women's freedom of giving their own name to their child, if so they wished.
About a month ago, however, things changed: the Constitutional Court ruled that, from now on, families can give both parents' surnames to their children, breaking free from a centuries-old patriarchal habit. Even if not yet blessed officially by law, using two surnames has been growing popular in Italy, just as it has in other parts of the world: a sign of changing cultures and acceptance of equality between men and women not only at work and in front of the law but also in family matters.
In some parts of the world, as we said, this is not new: besides Spain, double-barreled surnames are common in areas of the UK and France. Italy, however, had still to put black on white that mothers had the same right as fathers to give their family name to their offspring, as it has always been automatic for newborns to inherit the paternal cognome.
This is, quite simply, an immense step in the social history of the country, one that goes towards a wider acceptance of equality and that enables families to continue existing: how many times, because of the impossibility of passing on a mother's surname to children, families just lost their place in a community?
The change comes after decades of women's rights campaigning, as well as a series of significant rulings from the European Court of Human Rights (2014) and even one of the Italian Constitutional Court (2016), which had not been sufficient, however, to convince the Italian parliament to set aside this last vestige of patriarchal power. The recent ruling of the Consulta, though – that's how Italians familiarly know the Constitutional Court, after the name of the palazzo where it has its see – strikes off from our laws the automatic assignment of the paternal surname to children, stating that, from now on, both surnames will be given by default, or even just the mother's, if this is the parents' wish. The ruling is not quite yet law, as it needs to be approved by the Parliament, which, however, very rarely goes against a constitutional decision.
In truth, almost all Italian parties presented a request to change the rule at the beginning of this legislature but, as it very often happens in Italian politics, no significant steps forwards had been made since. MPs have now the difficult duty to regulate how surname choice can take place and decide whether it should work retroactively.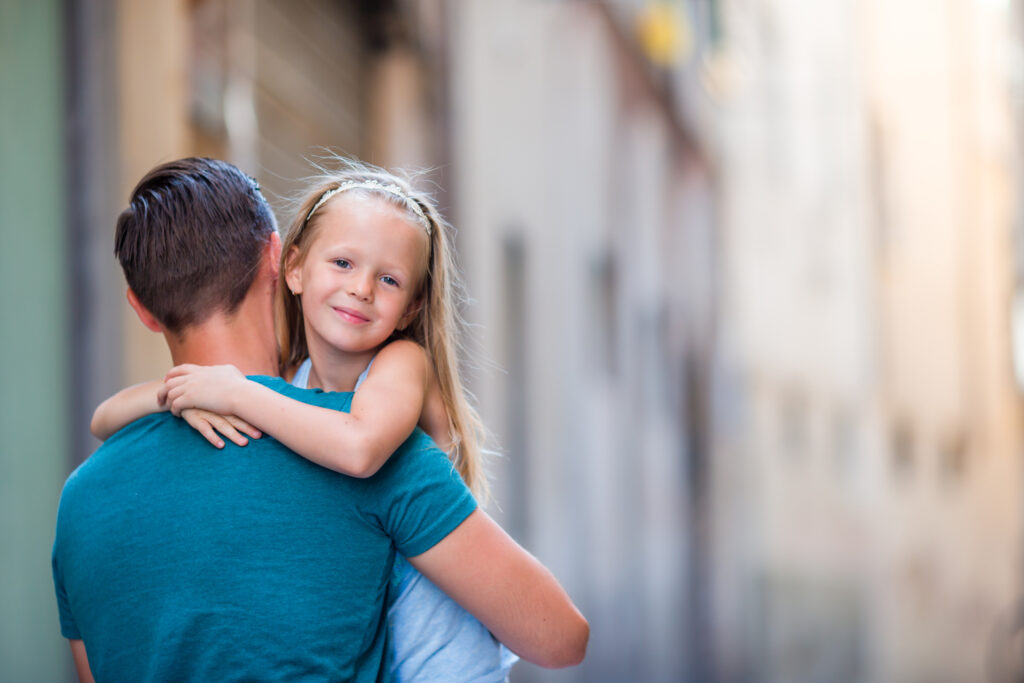 At the moment, six drafts of the law have been presented, most of which act on the same aspect modified by the Constitutional Court, surname attribution. Married couples will be, very likely, given the opportunity to choose whether they want to give to their children their father's, their mother's or both surnames, in which case it's up to the parents decide which of them goes first. In cases where an agreement can't be reached, the option of – quite simply – going in alphabetical order has been proposed.
What about children born out of wedlock? The same rules apply, provided both parents recognize the child as theirs; if, on the other hand, this doesn't happen, then newborns will get the name of the parent recognizing them. If one of the two parents recognizes a child at a later stage, when they already have a surname, then the second surname can be added only if the child's caring parent accepts and, when older than 14, if the child does it, too.
Consideration is given also to parents with more than one child. To avoid siblings having different surnames, all successive children a couple has will automatically acquire the surname chosen for the firstborn. Children who'll get a double-barreled surname will have the opportunity, when the time comes, to pass onto their own children only one surname of their choice.
Law proposals also actively looked at children who were given only the paternal or maternal name at birth: the idea is to enable them to add the other parent's surname. This would be valid for both children of married parents, as well as those born out of wedlock, provided both parents have recognized them.
It is a new, welcome phase in the history of Italian families, a symbolic gesture that should narrow the gender gap, at least in bureaucracy and in people's minds.