Look, if you really want to insult an Italian man, look no further than the word cornuto. While it sounds pretty innocuous in English, where it means "horned," it is the ultimate swear word to throw at your male enemies in the Bella Lingua, replete with mildly chauvinistic undertones and directly hinting at their inability to keep a partner satisfied. Yes, because a cornuto is a cuckold, a man whose significant other has found intimate solace with someone else.
And while the word is used for women, too (cornuta), men tend to take it much, much more at heart. We used to be a strongly patriarchal society, where manliness and virility used to be associated not only with the ability to care and provide for the family but also with moral rectitude. And while, today, we're thankfully done with that kind of genderized nonsense, uneasiness rises nevertheless, in the heart of those who are called cornuto to their face.
But how is the idea of being "horned" connected with being cheated on?
Well, the origin of the expression is not clear. In ancient times, horns were a symbol of virility, courage, and strength, so much so the Olympian gods were often represented with horned heads, and kings weren't new to add horns to their insignia. But, perhaps, we're even more familiar with ancient warriors' horned helmets (just think of the Vikings!), themselves a symbol of prowess.
Linguists have been trying to understand when the ominous association between horns and conjugal infidelity came to be, but they haven't quite settled on a univocal solution.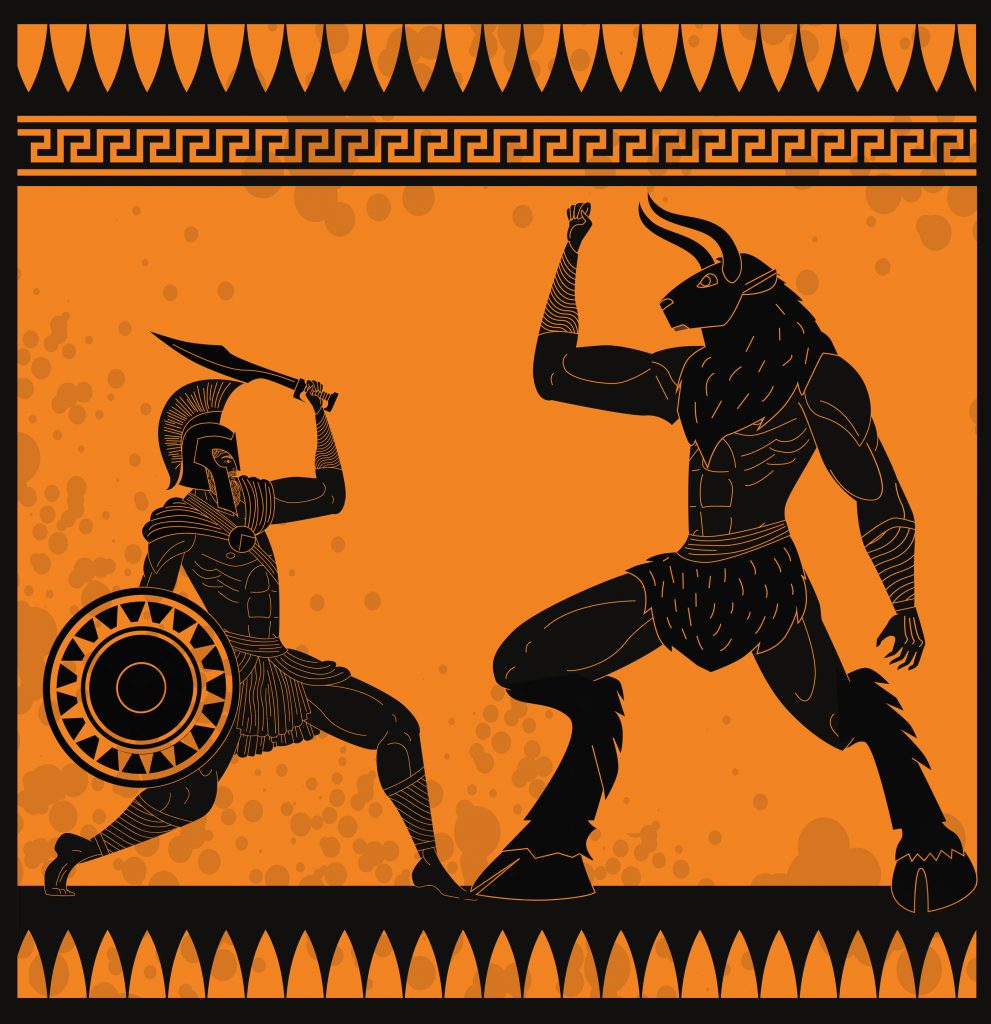 According to some, we need to take a journey back to 12th century Constantinople (modern-day Istanbul), at the time of Emperor Andronicus Comnenus who was, apparently, quite the tyrant. When someone got on his nerves, he'd get their wives kidnapped to turn them into concubines, then have the head of a deer hung at their door, to symbolize the "prey" he had brought home. When, in 1185, William the Conqueror's soldiers arrived in Thessaloniki, they were amused — and certainly intrigued — by the number of horned heads hanging on people's doors. Upon asking locals, they found out about the Emperor's habit. They found it so funny that, once back in Sicily, they apparently made the expression "placing horns" (mettere le corna, in Italian, which is common language for "cheating on") popular on the island and, from there, it eventually spread across the country.
According to others, however, it's not to moody Andronicus we owe the expression mettere le corna at all. In fact, it may have originated much earlier, although not too far from Constantinople at all. Legends say that the expression may be connected to the mythological birth of the Minotaur. Thousands of years ago Minos, king of Crete and son of Zeus and Europa, had an altar built, dedicated to Poseidon, the god of seas: here, the king thought, he would sacrifice a white bull that Poseidon himself was to give him. But when he
saw the animal, Minos thought it was too beautiful to be killed, so he decided to keep it, and sacrificed another one instead. Now, if there is something we learn in school is: "You never cross a classical god," and Minos should have known that, too: once he discovered Minos' deceitful behavior, Poseidon cast a curse on Pasiphae, Minos's wife, who fell in love with… the white bull his husband was to sacrifice. Fervently in love, Pasiphae hid in a wooden cow and… "spent the night" with the animal: nine months later, she gave birth to the Minotaur, a half-human, half-bull creature, tangible sign of her bestial, extra-conjugal escapade.
And this is how horns became, among the people of Crete, a symbol of infidelity and king Minos turned into the first cuckold in history.