When legendary silent film star Rudolph Valentino died at age 31 on August 23, 1926 in New York City from a perforated ulcer, the announcement sparked scenes of mass hysteria. A hundred thousand mourners lined up the streets outside the funeral home, hoping to catch a final glimpse of their idol in his coffin. As soon as the doors of the funeral parlor opened, the inconsolable fans surged and a riot erupted. "The rioting was without precedent, both in numbers concerned and in the behavior of the crowd, which in larger part consisted of women and girls," reported the New York Times.
The reaction was extreme. Within days, Rudolph's sudden death caused several women to commit suicide in grief.
The memorial service in Manhattan was held at the end of August at St. Malachy's Church on W. 49th St. attended by devastated fans and Hollywood notables including Mary Pickford, Douglas Fairbanks, and Gloria Swanson. You could see people weeping, fainting at the casket of the Italian-born actor.
His body was transported back to Hollywood where another star-studded funeral took place at the Good Shepherd Church on September 14. Thousands of devoted fans lined the streets in Beverly Hills and Hollywood to watch the funeral procession.
Rudolph made female hearts flutter in silent films such as The Four Horsemen of the Apocalypse, The Sheik, Blood and Sand, The Eagle, and his final film, The Son of the Sheik. He had been the world's first male sex symbol, the original "Latin Lover," a title invented for him by Hollywood moguls.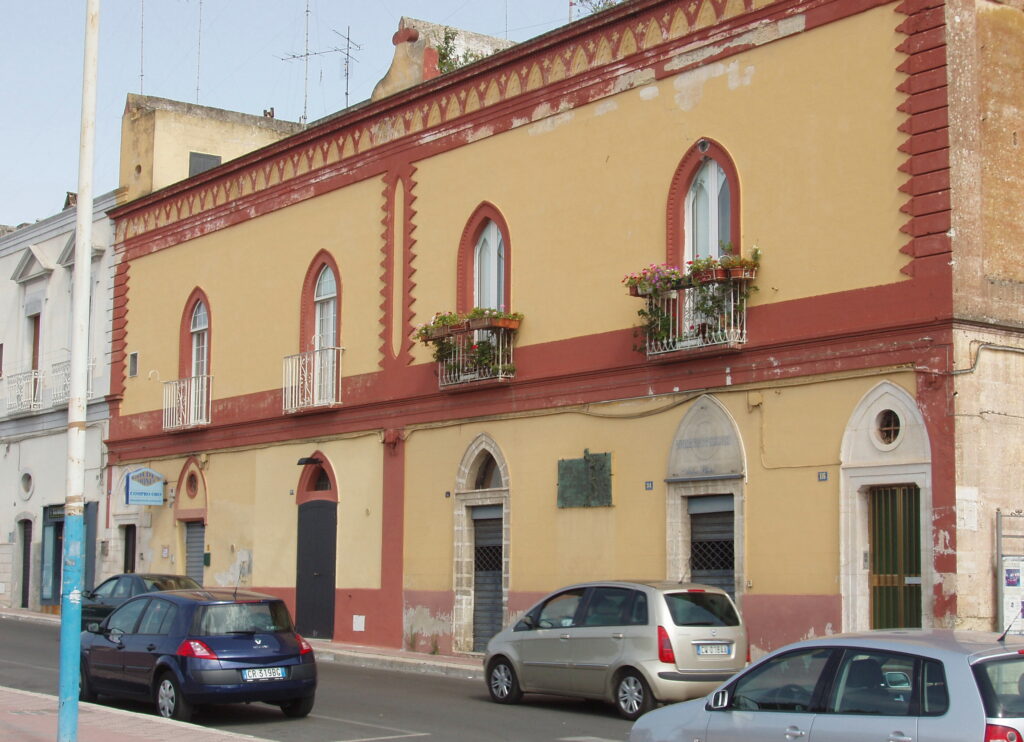 In the beginning, he was cast as the handsome but sleazy villain. But June Mathis, one of the top screenwriters for Metro, which would become part of MGM, perceived his potential as a leading man, as we see in Rex Ingram's The Four Horsemen of the Apocalypse. The scene of Valentino dancing the tango made the rakishly handsome Italian an overnight sensation.
Writer June Mathis also donated her family crypt for Valentino who was never moved to a new location. He is interred next to Mathis in the Hollywood Forever Cemetery.
In 2005, Cosimo Fungoso, a gentleman from Castellaneta –Rudy's birth village in Puglia– started bureaucratic procedures to bring the body of the silent screen heartthrob back to his homeland Italy. He had been trying for years but without results. He officially wrote to President George W. Bush and then to Prime Minister Silvio Berlusconi so they could discuss the matter and make the wish come true. "Castellaneta is Rodolfo's hometown, and here the body would receive a continuous, affectionate pilgrimage," Fungoso remarked.
In these pages,  I won't detail the personal life in America of the Italian-born actor or his film career and Hollywood stardom. I want to celebrate the silent-screen star's 127th birthday by bringing back to life his early years in Italy and understanding the family he was born into. 
Rudolph was born in Castellaneta at 3 a.m. on May 6, 1895 as Rodolfo Pietro Filiberto Raffaele Guglielmi di Valentina d'Antonguella. His mother, Marie Berthe Gabrielle Barbin, was the daughter of a French engineer who led the construction of three railway viaducts on the Bari-Taranto route. His father, Giovanni Antonio Giuseppe Fedele Guglielmi di Valentina d'Antonguella, was a doctor of veterinary medicine from Martina Franca who took up service in Castellaneta.
The home where he was born is an Art Nouveau building on Via Roma 116 – at the time, Via Commercio 34. In 1933, Cincinnati's Rudolph Valentino Club had a bronze plaque placed on the house façade that reads: "Rudolph Valentino, a name that in a distant land meant Italic art and beauty."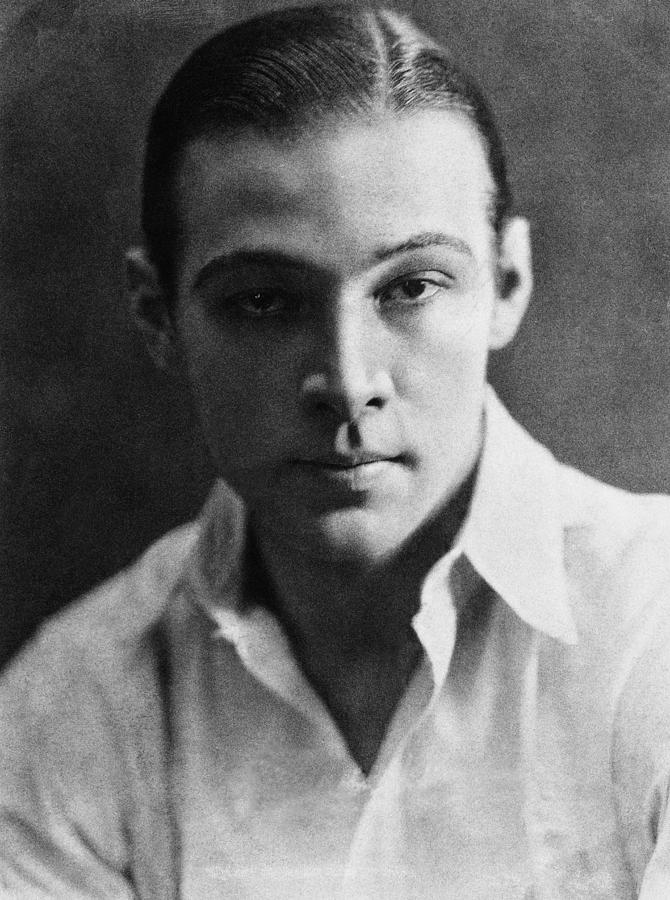 "The baby was baptized on May 16 in the local cathedral by the old parish priest Don Giuseppe Scarano. The godparents were maternal relatives," says Antonio Ludovico, author of a trilogy on Valentino, and founder and director of the Museo Rodolfo Valentino in Castellaneta. The same year in Paris, the Lumière brothers gave birth to the big screen thanks to their revolutionary camera and projector, the Cinématographe.
Mr. Ludovico says that Rudolph's father also had been a cavalry captain. His family was originally from Rome. Rudy claimed to have noble origins: on the boarding slip for the ocean liner S.S. Cleveland issued in December 1913 he signed "Rudolph of the Guglielmi marquises." The noble title in his family had to do with the "di Valentina d'Antonguella" part in his full name.
Valentino had an older brother, Alberto, a younger sister, Maria, and an older sister, Bice, who had died in infancy. Her grave is at the cemetery of Castellaneta.
Maria worked as a seamstress in Paris for Paul Poiret. (By the way, Poiret was the favorite clothing designer of Natacha Rambova, a famed costume designer and Egyptologist who was Rudy's second wife.) Then Maria moved to Turin, where she died in 1969.
At age 4, little Rodolfo moved with his family to a neoclassical building at Via Regina Margherita 28, in front of a large garden that previously belonged to Prince De Mari, the last lord of Castellaneta. 
In 1905 the family moved to the city of the two seas: Taranto, in a lovely apartment at Via Massari 12. The building overlooked the Mar Grande basin. 
"After completing elementary school, between 1905 and 1906, Rodolfo attended the first year of what then was called the commercial secondary school. But he had poor results," says Ludovico. "He had a keen intelligence, but he was a little brat." With his friends, he would perform acrobatic, dangerous jumps, especially over the back of donkeys and the peasants' horses. "There are several anecdotes about the pranks of little Rodolfo; some were invented from scratch, but all highlight his marked vivacity and his intolerance of rules."
Rodolfo was 11 when his father died at 53 from the after-effects of malaria contracted during his virology research. For years he has been carrying out experiments. In 1901 he published a study titled Malaria Among Cattle in the Taranto Countryside, and in 1904 published Another Case of Equine Malaria.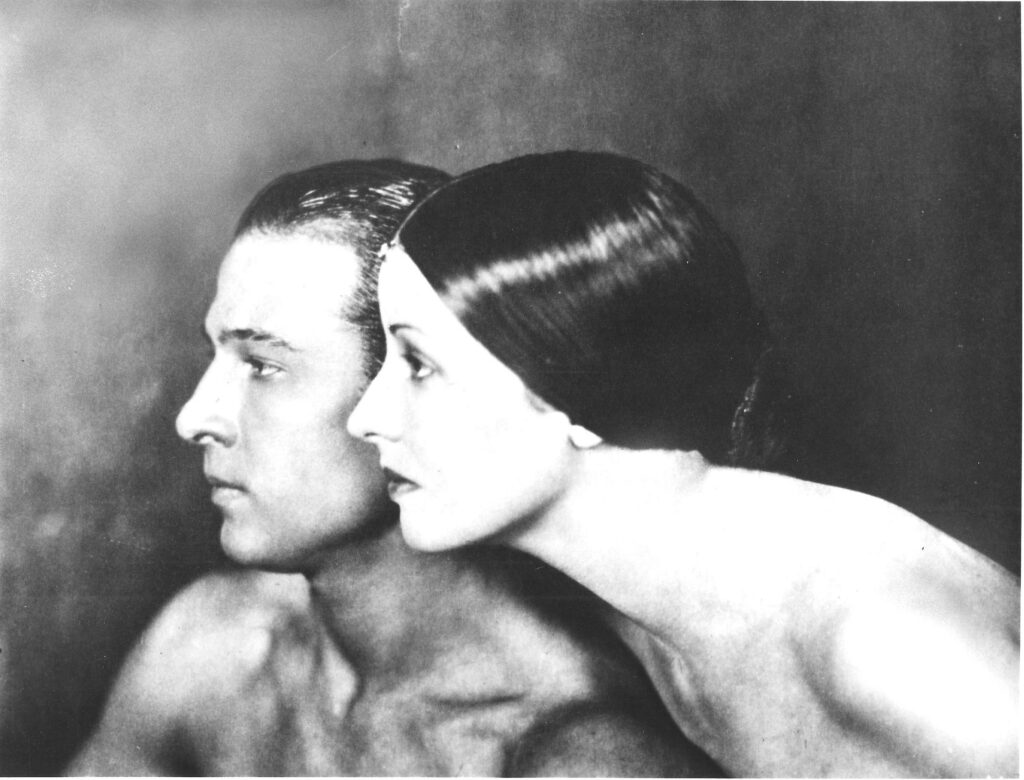 His dad's passing profoundly influenced the wild kid who adored his parents. He thought of their mutual love as "something very sweet and deep," as he later wrote. They were a living example of the eternal love he met in childhood. 
At that point, his mother enrolled Rodolfo in a boarding school for orphans of the medical professionals. "It was located in Perugia," says Ludovico. "Although not a military school, it borrowed formalities, uniforms and pedagogy from the military world. The discipline was strict and punishments harsh: "I often broke the rules and they locked me in prison and gave me only bread and water," wrote Valentino. In Perugia, he tried cigarettes for the first time, soon becoming a heavy smoker.
Rodolfo did not do well at the Perugia school known as Collegio della Sapienza. He felt isolated and showed his "quarrelsome nature." There, some of his peers bullied him for his pointy ears. They would call him "the bat."
"After three stormy years, Rodolfo was expelled from the Collegio for indiscipline, presumably for having stabbed a comrade who mocked him," says Ludovico. Rodolfo's mother was in shock. But she found the courage to ask the school principal for a favor. Her son needed to still wear collegiate clothing to take the competition exam to enter a naval military school in Venice as Rudy has a fondness for ships and machines.
Despite his impatience with military discipline, "the teenager Rodolfo Guglielmi dreamed of glory and military honor." He spent a short period in Venice, where he would pass the written admission test. But he paradoxically failed the physical test since his chest circumference was two centimeters narrower than was necessary. "For Rodolfo, it was a devastating blow," says Ludovico. "I was fifteen and a complete failure," Rudy wrote in his book My Private Diary, published in 1929. 
He wanted to die because he felt humiliated. "I came to the tragic conclusion that there was no place in the world for someone like me. I had abandoned the universe of dreams only to discover that reality didn't want to know about me." 
On October 20, 1910, he was next sent to the Royal Practical School of Agriculture "Bernardo Marsano" in Sant'Ilario in Nervi, near Genoa. In enrolling Rodolfo in the new school, his mother recommended that the director of the institute employ the utmost severity toward her son, hoping he would change.
The school in Genova worked a kind of miracle. It boasted a curriculum that was more suited to his temperament. Rodolfo became one of the best students. He had the best grades in all primary subjects, including Agriculture, Agricultural Economics, Mineralogy, Chemistry, Italian, English and Spanish. The only drawback was the usual condotta or behavior at school.
Valentino wrote that he went to study agronomy because Italy needed farmers more than sailors or soldiers, as his mother told him in an attempt to revive his enthusiasm. "I couldn't disappoint her after she had shown me so much loyalty and respect. I faced the School of Agriculture with determination (…). I could not fail, and I did not fail …"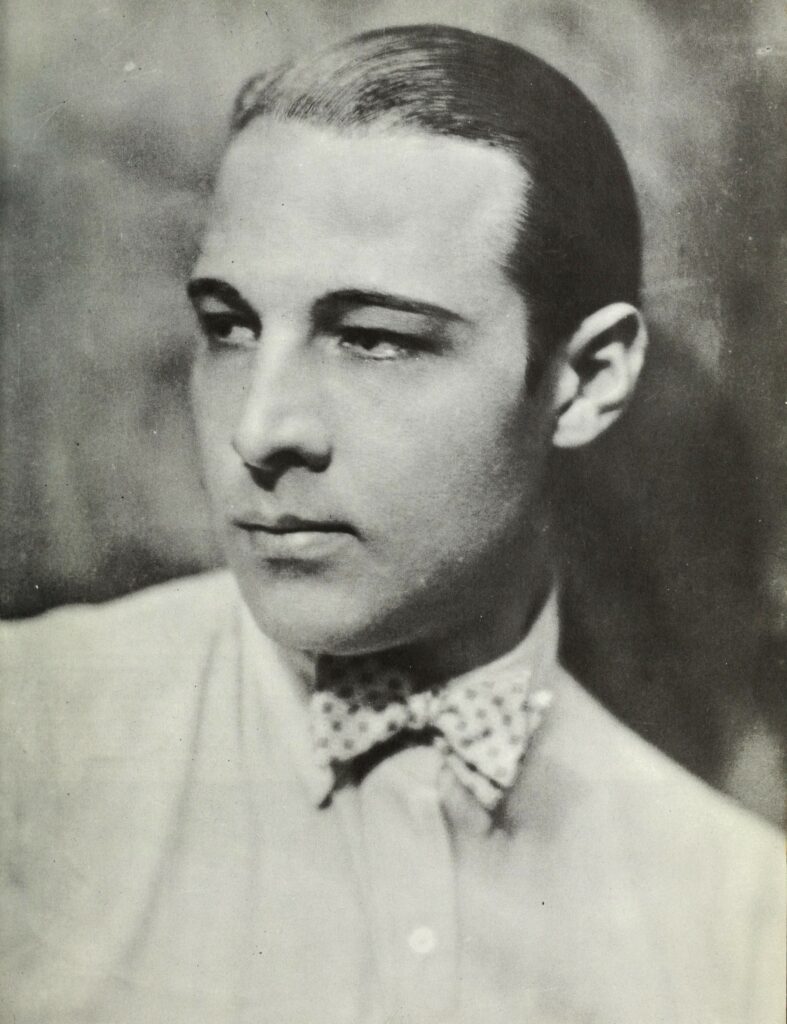 The time spent in Sant'Ilario, Genoa, represents a decisive turning point in his life. Rudy once told a friend that his success had its origins in Sant'Ilario. There, he earned a diploma in scientific agriculture that later allowed him to become a gardener on the Long Island estate of Cornelius Bliss. That happened six months after his arrival in New York, where he stayed in the Italian Quarter and worked several menial jobs. At the same time, he tried to improve his English. 
After graduating, he returned to Taranto to pack his bags and leave for the city of dreams, Paris, where he tried his luck as a dancer. "He stayed for a few weeks but then finished up the money his mother had given him. But in Paris, he understood that 'Italy was too small' for his ambitions," says Ludovico.
He ran to Paris and felt like he was in heaven. "I had freed myself from that feeling of suffocation. The boulevards offered me an abundance of treasures and beauties. I was the lord of Creation (…)". But the money didn't last long, nor did the whimsical boulevards' generosity. He ceased to be the lord of Creation and went back to desperation. After Paris, he went to Monte Carlo to play at the casino. His life was full of bitterness but guided by the same spirit of adventure he had when he fled to Paris. "But Monte Carlo treated me much worse than Paris," he wrote. 
Back in Taranto, Rodolfo felt even more suffocated than before. The town was too restrictive. He had to leave again. Otherwise, he would have fallen into the abyss of depression.
Only America could welcome his dreams. Only in America he could breathe, he wrote.
Rudy's paternal relatives supported his will to leave as "they feared Rodolfo with his reckless behavior could further dishonor the Guglielmi family," says Ludovico. "The decision was hastened by the fact that Rodolfo got a girl pregnant."
At age 18, on December 8, 1913, Rodolfo boarded the S.S. Cleveland and sailed to New York City, happily paying extra for a first-class cabin. He had 4,000 dollars with him. "One day, they would be proud of me. (…) It was my mother who put together the money needed for my departure. It was my mother who instilled not only new courage but new ideals in my heart," he wrote. 
In August 1914, eight months after his departure, the girl gave birth to Giovanni, who will become his brother Alberto's son", says Mr. Ludovico.
On a sunny September 1923, the Hollywood star Rudolph Valentino returned to visit his birthplace. He drove his blue Bugatti as the village kids clung to the car's bumper. Everyone wanted a ride.
"The fabled, sung, dreamed and cherished place! In fact, I believe that the place of birth is above all a sentimental matter," he wrote in My Private Diary.
He went back to the "square, white house where I was born, I got a knot in my throat and a veil clouded my eyes (…)".
On his Italian visit, Rudolph tried to adopt Giovanni, the son of Alberto and Ada Guglielmi. According to some, Giovanni was the natural son of Rudolph. But Alberto rejected the request. Alberto was working in the city hall of Campobasso as municipal secretary.
Three years later, from February to June 1926, Alberto, his wife Ada and Giovanni were guests of Rudolph Valentino in his legendary Falcon Lair villa in Hollywood.
Valentino died quickly two months later. His brother Alberto moved to Los Angeles to contest the settlement of Valentino's estate and protect the family's interests. "He opened a long legal dispute (until 1960) with George Ullman, executor of Valentino's will," says Mr. Ludovico. 
 "Alberto underwent various surgeries to look like Valentino and replace him in the movies but ended up working as an auditor at United Artists. He passed away on June 4, 1981, in Los Angeles."
Also, Giovanni settled in California and became an award-winning sound engineer known as Jean G. Valentino. He had two daughters, Sylvia and Jeanette.
"My heart is just overflowing with happiness," said Sylvia Valentino Huber in 2014 when the mayor of Castellaneta awarded her the honorary citizenship of the Puglia village. Sylvia lives in Santa Monica.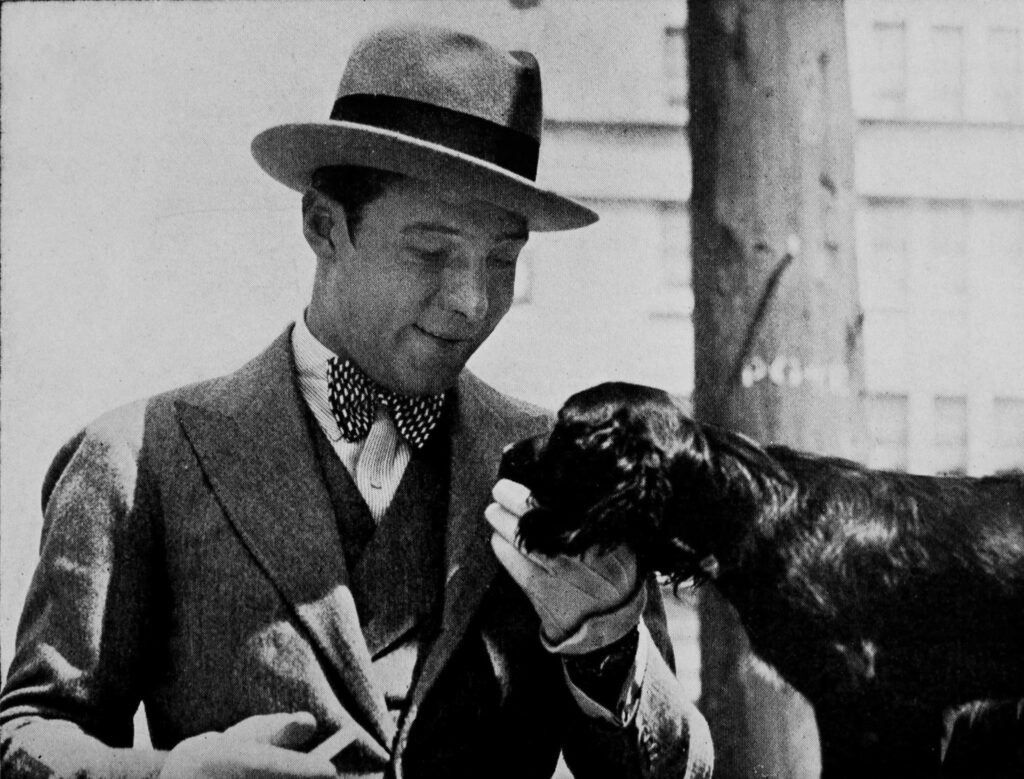 Valentino possessed the "S" factor, wrote Susan King from the LA Times years ago. "He was sexy, sensuous, smoldering and swarthy".
Indeed, he had that screen magnetism, and an iconic style. But he was also passionate about art and loved to write. He cultivated beauty like an aesthete. He was somehow meditative.
His collection of poems, DayDreams, sold in 1923 half a million copies. When he penned the book, he was waging a "one-man strike" against his studio, demanding higher quality production standards for his films. His wife Natacha Rambova alleged that those "psychic" poems had been dictated to him by his own spirit guides, in a trance, through automatic writing. One poem invokes "mercy" for those who only see "gray skies" where all around is "celestial glory."
Your glory is eternal, Rudolph Valentino. Happy birthday, real charmer!