Glasses, the ingenious invention that revolutionized vision correction, have a fascinating history intertwined with Italy, particularly wtih the city of Venice. While their exact origin is subject to debate, it is widely believed that the precursor to modern eyeglasses was likely invented in La Serenissima around 1285-1289. Although historical evidence is scarce, a Venetian document from 1284 called the Chapter, or the Status of the Art of Cristalleri, provides the earliest known description of glasses: it specified that roidi da ogli (glasses for eyes) should be made of pure crystal rather than just glass. Similarly, the earliest known depiction of spectacles is also connected to Veneto and the old Repubblica di Venezia, as it is found in a 1352 fresco by Tommaso da Modena in Treviso.
However, the man who apparently made glasses popular was a Dominican friar named Giordano da Pisa, who encountered Venetian brothers during a stay at a monastery in Bologna. It is these Venetians who, according to some, crafted the first glasses in their monastery near the Church of San Giacometto in Rialto.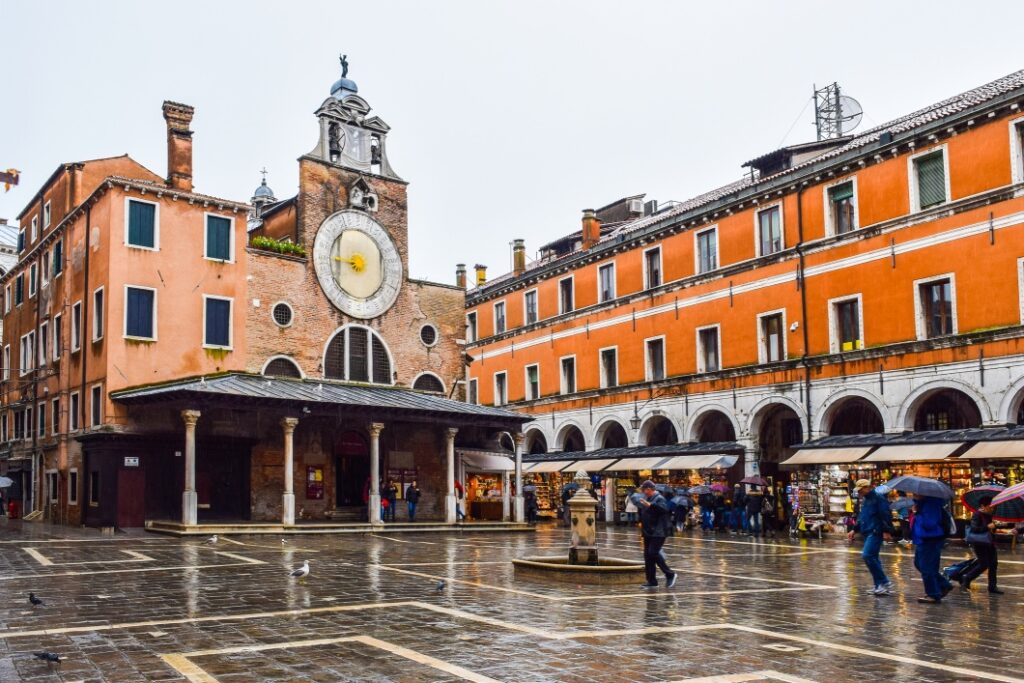 These early models were far from comfortable, resembling two magnifying lenses held together by handles and requiring the user's hand support. Frames were made of metal, wood, or even leather, while lenses were made from rock crystal or glass. Over time, improvements and contributions from professionals worldwide led to advancements in the design and functionality of glasses. Venice kept a key role in the development of eyeglasses technology, and invented the green lenses known to protect eyes from sun glare: they were produced in the 18th century and were known as occhiali da gondola or occhiali alla Goldoni. It was later discovered that the presence of iron in the lenses made these glasses effective in blocking UV rays, a phenomenon not yet known until 1870.
In modern times, glasses evolved into medical devices that combine functionality with style, and became a real fashion accessory for many, including numerous VIPs like Peggy Guggenheim, Karl Lagerfeld, Andy Warhol, Johnny Depp, Iris Apfel and Elton John.