Dear Readers,
A February minestrone of Italian connections for you.
***
February comes from the Latin word februa, which means "to cleanse." The month was named after the Roman Februalia, a monthlong festival of purification and atonement.
***
Rossini, the composer of over thirty operas, was born in Pesaro, Italy, in the region known as the Marche. Persons born in Marches refer to themselves proudly as "Marchigiani." Rossini was born on February 29, 1792 (died in 1862); his parents were both musical. His father played trumpet and horn, his mother sang with small touring opera companies. Known for the purity of his voice as a choirboy, Rossini went on to the Liceo in Bologna and wrote his first opera, La Cambiale di Matrimonio, at 18. He lived to be 76 years of age; however, he stopped composing operas at age 37, because of health problems, caused, some say, by jealous rivals who has poisoned his soup. His early works were predominantly comedies; however, the serious opera drama L'Italiana in Algeri took Venice by storm in 1813. Three years later, in 1816, the world premiere of Il Barbiere di Siviglia, opera in two acts, opened at the Teatro Argentina in Rome. The US premiere was in New York's Park Theater in 1819. It was not until November 23, 1883 that Il barbiere di Siviglia played the Met in New York.
***
Italic Institute of America, PO Box 818 Floral Park, NY 11002, is not a membership organization, but rather a resource for anyone interested in the Italian heritage. You don't need to spend a dime to access a wealth of opinion, history, and information. Just visit www.italic.org to share a world of things Italian. It's the only Italian American website with a Research Library, a Video Gallery, educational publications, and an interactive blog platform. For readers with no website skills, they do mail hard copies of Italic Institute blogs.
***
Piemontesi nel Mondo of Northern California's members will be enjoying a bagna cauda dinner at the Galileo Club in Richmond on Saturday February 5, 2022. The dinner will be free for members and their spouses/significant others. Past President Sue Price is handling the arrangements. If anyone would like to help, contact her at (510) 206-3962.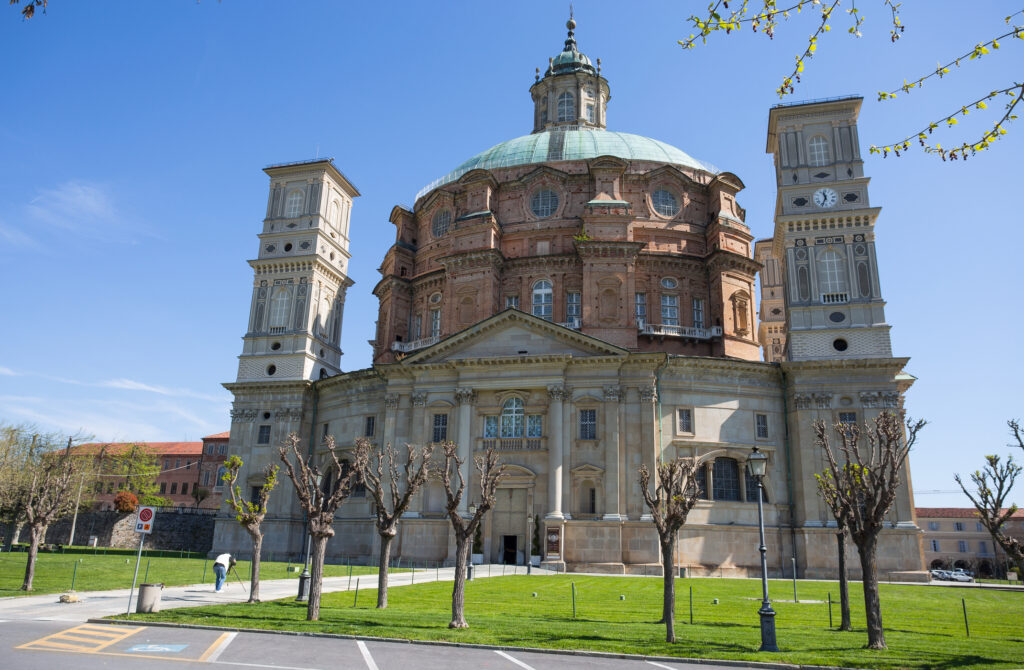 If any readers living in Northern California have "roots" in Piemonte, this is the group you want to affiliate yourself with. They also have a Zoom Piemontese Study Group and an excellent Bulletin (Bogianen in Action). Thanks to Andrew M. Canepa, Editor, the Bulletin is interesting, informative and a joy to read even when your "Italian roots" are far from "La Regione del Piemonte." If you wish to contact the Associazione Piemontesi Nel Mondo, write them c/o Italian Community Services 678 Green St #3, San Francisco CA 94133.
***
The "Lateran Treaty," signed February 11, 1929 is often mentioned in articles about Italy and through the years many of us have forgotten what it was all about.
It stands to reason that the Pope, as the spiritual leader to Catholics across the world, must be free from obligation or allegiance to all secular governments. And one logical way to preserve the universal nature of his role is to keep his official residence situated outside the borders of any particular nation.
At one time, the Italian peninsula, divided as it was into small, autonomous states, proved well-suited for this purpose. The Church maintained direct sovereignty over some 16,000 square miles of the central portion of the country, and for ages that worked out just fine.
The trouble came in the mid-19th century when the Italian regions were united through revolution, plebiscite, and force of arms into a single kingdom under the Savoyard monarchy. In 1860, nearly all of the papal territory was absorbed by the new nation, leaving only the city of Rome within the Church's domain. Ten years later, Rome, too was forcibly annexed by Italy and was made the Kingdom's capital. Pius IX, the pontiff at the time, responded by harshly denouncing the Royal Government, forbidding Catholics to recognize its legitimacy and declaring himself a political hostage of the Italian King, His successors assumed the same, unyielding position despite the government's offers to patch things up with generous indemnity payments. It was an uncomfortable situation, to say the least, and did Italy no good at home or abroad.
It wasn't until 1929 that the sticky problem was settled through what, in retrospect, seems a rather simple solution. Under the terms of the Lateran Treaty, worked out by Mussolini and papal officials, 110 acres around St. Peter's were ceded outright to the Church by Italy. This area, known as Vatican, was declared a totally free and independent state to which all Catholics in the world could have unhindered access. Other state concessions to the Church included a $20,000,000 settlement to relinquish its claim on the lands lost during Italy's unification and the inclusion of religious lessons in the public school curriculum. In return, the Pope agreed to accept the legitimate existence of the Italian Kingdom and promised not to interfere in the nation's political affairs.
***
Better than the gold of Kings is the memory of happy things…