The archaeological discoveries in Sicily never cease to amaze, and Pantelleria, an island belonging to the province of Trapani, is no exception. It continues to unveil spaces of great interest to scholars, such as an area once designated for political assemblies. Capable of holding up to two hundred people, it was situated in the forum of Cossyra – the name given to it by the Romans – where political functions were carried out. Previously considered a theater, recent excavations have concluded that it was, in fact, an assembly place where those whom we would today call municipal counselors and administrators gathered. The excavations lasted twenty-four years and were conducted by Professor Thomas Schaefer of the University of Tübingen, Germany, along with his students. Schaefer points out that although there are five similar structures in Italy, the one on Pantelleria is the best-preserved.
But the island's marvels are not confined to these archaeological digs. Pantelleria, the westernmost island of Sicily and Italy, also astonished the world in 2003 when three important marble heads from the first century AD depicting Caesar, Titus, and a woman, Antonia Minor, were found in two cisterns. The island also boasts a unique underwater museum, filled with Punic artifacts and amphoras. Floating explanatory signs have been placed near them, and waterproof guides are distributed to divers. About ten years ago, the wreckage of a World War II plane was discovered, and recovery efforts are finally underway. Roberto La Rocca, an official of the Sicilian Region's Superintendency of the Sea, states that the engine and wing are the first pieces that may further reveal the island's wartime history.
There are five archaeological itineraries in what can be considered a dispersed museum: the sea surrounding the island, rich in both Punic and Roman amphoras that once transported wine, oil, and fish, and in shipwrecks, ancient boats that either docked on the island or sought shelter there from the often violent winds.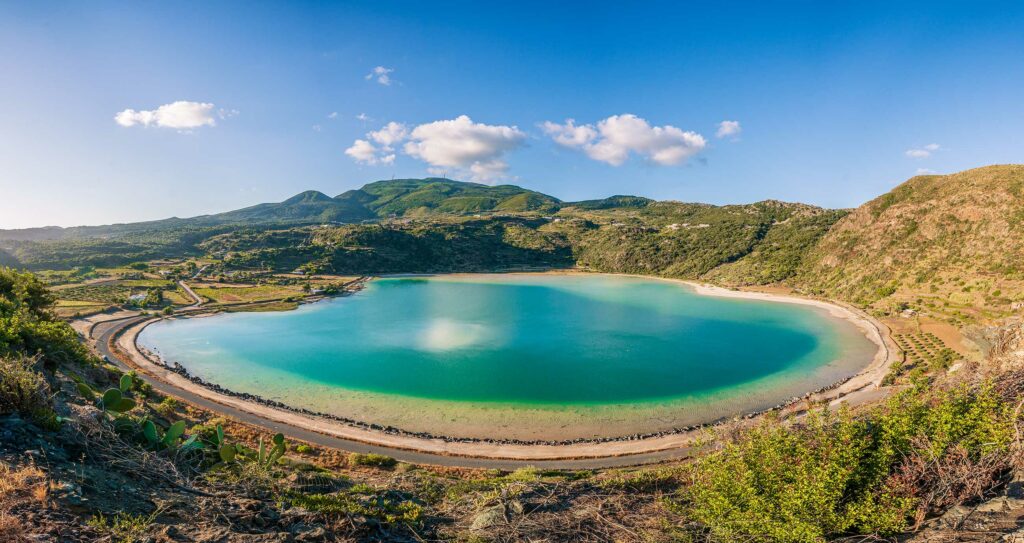 Pantelleria's surprises don't end there. In the southern part of the island, in Scauri, the southernmost cinema in Italy was established in 1960. Established initially by the parish of San Gaetano, it has been kept alive for the past thirty years by Giovanni, an accountant at a caper factory. His story echoes the child's in "Cinema Paradiso," as he too frequented the movie theater as a kid and has remained passionate about films. Giovanni's work is entirely voluntary, as otherwise, the finances would not balance. Keeping on going is a challenge and, among the problems, is the island's often windy condition, causing ships to have difficulty docking and films arriving at the last minute. With 238 seats, it's a small venue compared to multiplexes, but being the only cinema on the island, it must endure. In 2014, they faced the challenge of digitalization: the community generously responded, and even Giorgio Armani, who owns a dammuso in Cala Gadir, contributed to the purchase of a digital projector.
Frequently attended by actors and directors, including Roberto Andò and Angelo Barbagallo, the producer of his last movie "La Stranezza," the Pantelleria cinema is cherished as a stronghold in film programming, a kind of frontier cinema, not only – or perhaps yes – for its enchanting location amidst the sea. Here, the magic of cinema is grander than elsewhere.
The island's cultivation of certain fruits of the earth also possesses a magic of its own. Within its 80 square kilometers, the island grows Zibibbo vine in a bush form, la vite ad alberello, a practice declared a UNESCO heritage on November 26, 2014, in Paris. The island's winds would not permit traditional vine cultivation, and the Pantescan method is the only way for their survival. Another characteristic cultivation is that of capers, a true brand of Pantelleria with its varieties, from cucunci, perfect for salads, to smaller ones, suitable for various culinary uses, particularly in some typical Sicilian dishes such as caponata. Some cotton plants still survive, and many aromatic shrubs remain. Typical Pantescan dishes include tabulì, a variant of couscous, and merghez, a sort of sausage of Maghrebi origin prepared with beef and highly spiced with chili. The island's gastronomy also includes the bacio pantesco, a ricotta-based sweet, and tumma, a fresh cheese used in both sweet and savory dishes.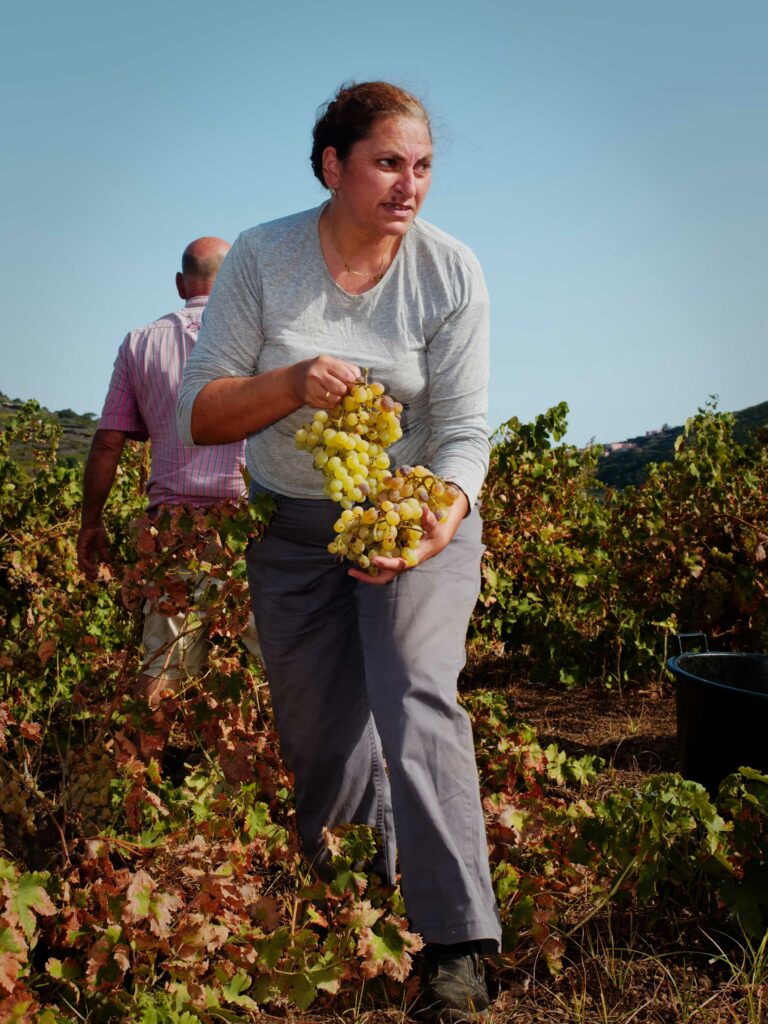 Rich in thermal waters and some brackish waters, Pantelleria lacks drinking water sources. Abundant are the caldarelle, hot water springs that reach temperatures above 50°celsius. Of volcanic nature and located in the northern part of the island is the Lake of Venus, also known as Venus's mirror. It is situated within the Pantelleria Island National Park, has a maximum depth of 12 meters, and is fed by thermal springs and rainwater. Undoubtedly, it's one of the island's most suggestive places.
The island's name does not mean "daughter of the wind," from the Arabic bintu-el-riah – although the winds blow constantly – but rather comes from the Greek, which changed the name from Cossyra to Patellaría, Πατελλαρíα, a word derived from patella, a concave dish used for salt production, or perhaps because much pottery was produced, as some artifacts attest. During World War II, in 1943, it was deemed of great strategic importance by the Allies, who heavily bombarded it from sea and air to prepare for troop landings. In 1939, a military airport was built, which was then converted to civilian use after the war's end.
The island, with its irregular elliptical shape, counts among its treasures and features a significant presence of obsidian, a volcanic stone, a precious ally of Pantelleria's economy.