When it comes to Made in Italy, shoes have a place of honor. Yet, there are historical names we may not be too familiar with unless we are fashionistas, that is. Fratelli Rossetti is one of them.
Fratelli Rossetti's compelling narrative began in 1953, not merely as a company's story but as a chronicle of family perseverance and passion. It is in those years, while Europe was gradually returning to normalcy, that young Renzo Rossetti and his brothers unexpectedly ventured into sports shoe production. Their products were adopted by Italian figure skating and hockey champions, which was certainly considered an auspicious beginning for the business. Yet, the Rossetti brothers recognized the limited potential in the sports shoe market and decided to boldly shift gears towards leather shoe production.
In 1958, their first factory in Parabiago was established: the Rossetti brothers pursued excellence, and to achieve it they learned from the best craftsmen while aiming to create a whole new style. Experimentation led to various milestones: the "antiqued" shoe, reminiscent of oil painting textures, the "brushed" treatment, and the incorporation of unconventional materials like ostrich, python, and peccary leathers. Aesthetic changes also emerged, when they began replacing classic pointed styles with loafers and boots, and introduced distinctive detailing.
Their work outgrew the original premises, leading to a new factory opening in Parabiago in 1968. In 1969, Renzo Rossetti journeyed to New York, marking the beginning of their international expansion. Even in these new territories, the Rossetti brothers remained true to their identity, preferring to work alongside, rather than behind, fashion's biggest names.
The launch of the youthful Green Line in 1977 was another turning point. During this time, designers Massimo and Lella Vignelli redesigned the company's logo and name to emphasize the familial nature of the business and its generational continuity. As fashion became more conspicuous in the 90s, Rossetti women's shoe designs took daring leaps with colors and geometries; the 1990s also saw the birth of Flexa, a model combining light trekking comfort with classic elegance. Moreover, working with the likes of Giorgio Armani, Valentino, Yves Saint Laurent, and Karl Lagerfeld led to fruitful collaborations, that brought together Rossetti's craftsmanship with the creative genius of these designers.
The company's image underwent a revitalization in the mid-90s, marked by collaborations with renowned photographer Giovanni Gastel and architect Peter Marino for the Madison Avenue store in New York, encapsulating the Rossetti vision of luxury. The company's golden jubilee was celebrated with an official stamp by the Italian Postal Service, recognizing its global representation of Italian craftsmanship. This milestone marked the generational transition, as the "new" Rossetti brothers, Diego, Dario, and Luca, prepared to carry forward the company's legacy while embracing inevitable change. Each with different talents and skills, the brothers are steering the company towards its 70th anniversary, bound by their shared passion for quality and respect for tradition.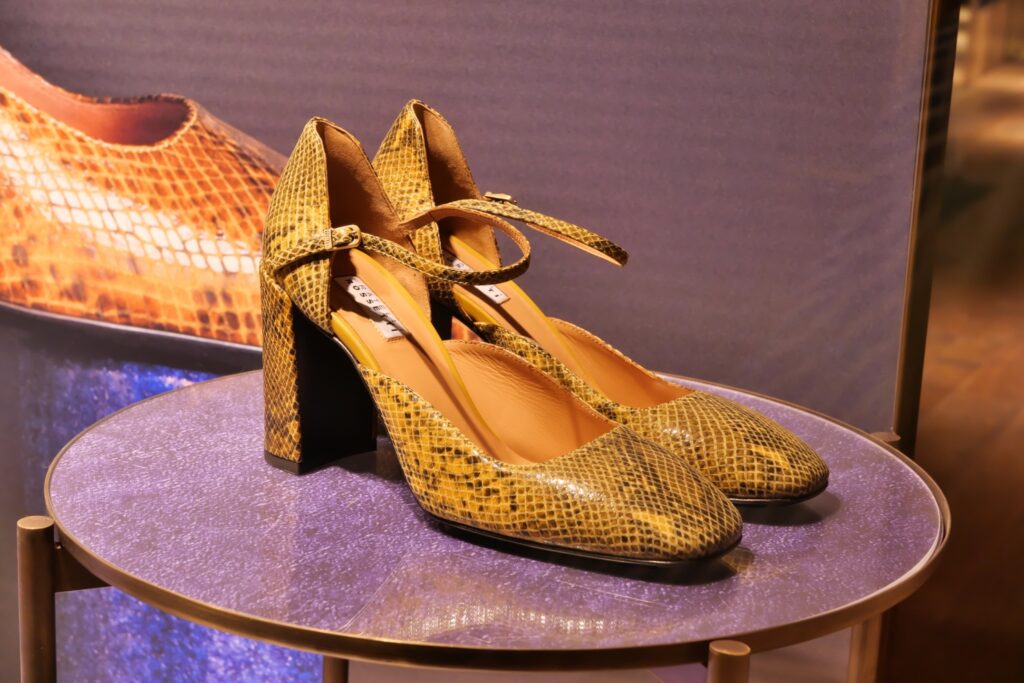 Diego joined the family enterprise in 1978, leading commercial operations and expanding retail networks in Italy and abroad. His leadership established Fratelli Rossetti as the first Italian fashion house on New York's Madison Avenue. Currently serving as the company's president, he's also a dedicated philanthropist and an avid photographer in his spare time. Following his artistic training, Dario took over the creative department in 1981. He seeks inspiration for new designs from his love for antiques and art exhibitions. Meanwhile, even before earning his degree from the Bocconi University of Milan, Luca was involved in management control, significantly enhancing business processes. Today, as CEO, he oversees marketing and collection development, holding a firm belief in continuous learning to capture evolving fashion trends.
In embracing tradition and yet welcoming change, Diego, Dario, and Luca represent the company's dynamic, generational driving force.