He started making music when he was six, even though no one in his family was a professional musician. Growing up, Francesco Le Metre had always music around him, but as a kid he had no idea it was going to become his career. "I started playing piano and then eventually switched over to drums and lastly electric bass," the Sicilian composer, now 30 years old, recalls from his house in Los Angeles, where he moved after studying at the Berklee College of Music in Boston. "In 2011 I moved from Catania to the USA because I wanted to pursue a career as a bass player. Eventually, during my first year of college, I changed my focus on composition specifically for films and television." After his degree, Francesco moved to California and started working as a score editor for the movie Lion, that eventually got four Golden Globe nominations and six Academy Awards nominations, including Best Score. Now Francesco is on the contenders' list to be nominated at the Oscars for Best Original Score for Disclosure, a Netflix original documentary.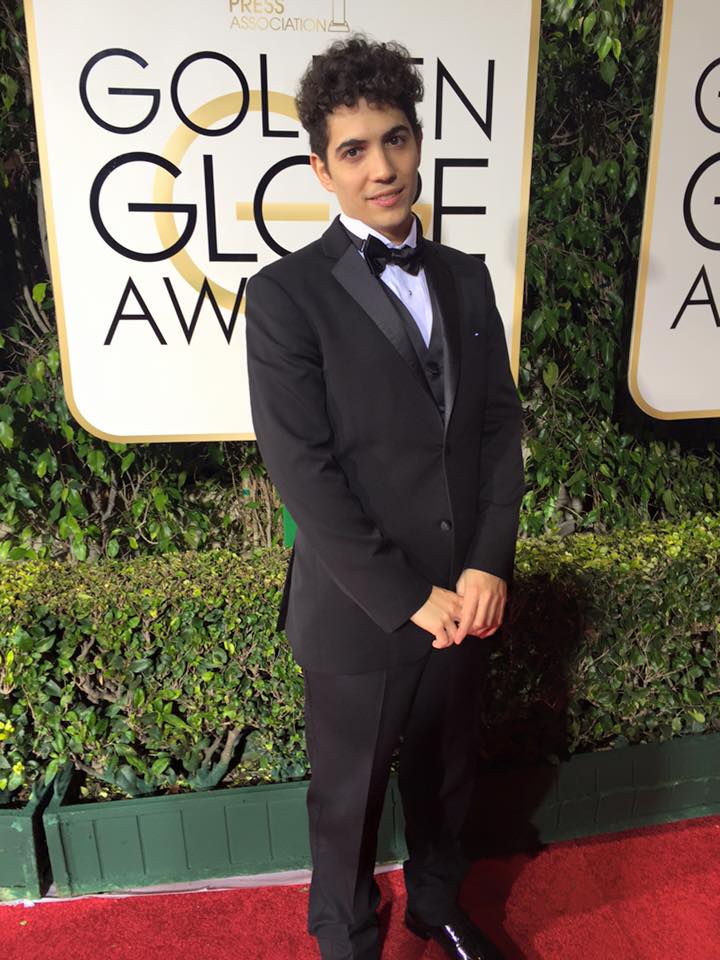 Francesco, what made you decide to become a composer?
At some point, I found it limiting to play bass on someone else's music. Since I went from playing piano to drums to bass, I had a general idea on the various elements in music (melody, harmony, rhythm) and my interest in writing it was a natural consequence. Then, after I took a class on orchestration and a 40 piece orchestra played my first ever composition, I fell in love with that experience and its process.
What's great about scoring a movie?
They say that the best moment is when you get a gig and when you manage to deliver it. I think that is pretty accurate. I always liked films, so being involved in the making of one is something that thrills me every time.
What do you like the most about it?
I love the process of finding a concept for the score, telling a story with music and I really like collaborating with other creatives. Also, I like challenges and I don't mind some adrenaline and stress here and there. It definitely makes your life less monotonous.
What are your tasks at the studio you work for?
I mostly work by myself now and sometimes I write additional music for other composers that need help with a film or tv series. However, when I used to be an intern and then composer assistant, I had to do various things. Generally speaking, I started with taking care of basic studio tasks (organizing boxes, running errands and so on). Then, eventually, I got to do more technical and scoring-related work.
Which advice would you give to someone that wants to purse the same career?
I believe that the role of a composer assistant is to make the life of the composer you work for easier. A lot of people have the misconception that assisting means working on music right away, but that comes with time. Eventually you get there, first with prepping sessions, and more technical work, then arranging some music, then writing here and there and, at some point, you might end up writing a lot of music with the composer you have been working for.
You had your first big breakthrough with the movie Lion, tell us more about the experience.
When I first met Dustin O'Halloran he had just started working on Lion with Hauschka, and he needed someone to help him out with more technical things. I just came off a great internship with Joe Trapanese, where I had the chance to get a general idea on how to handle the logistics of a film (or at least I thought I had). Then a month into the film, Dustin asked me if I wanted to be the score editor. The amount of picture changes was a bit intense and he needed someone on the creative side to help with both logistics and music. From there, I took on that role and we all managed to finish the project.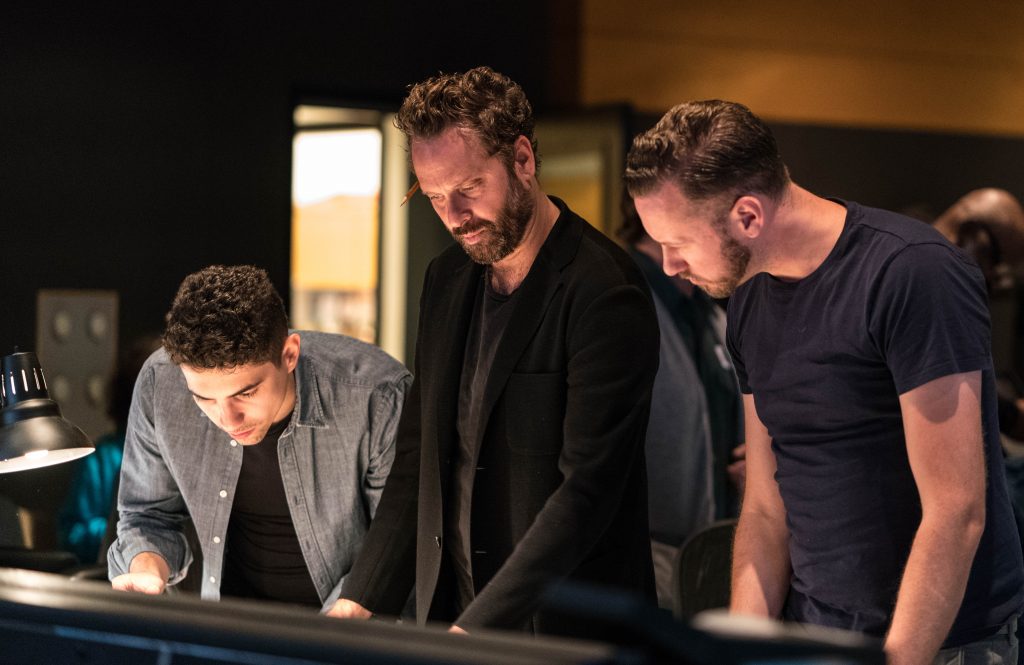 More recently, you have worked on the score for Disclosure, how was this experience?
It was a great experience overall. The director Sam Feder, the producesr Amy Scholder and Laverne Cox were extremely supportive and collaborative. On my end, I felt I had a big responsibility to do justice to the project musically, considering the theme of the documentary. I worked on the music for about three months with some breaks in between. The deadlines became tighter towards the end, especially once the documentary got into Sundance Film Festival. Luckily, Sam and Amy had time to come over to the studio and sit with me and discuss the music as I was working on the score. Even if it might be less relaxing having the spotlight on you as you create, I believe working with the director next to you is very effective.
How do you approach a movie or a documentary when you have to write a score?
I always start with the vision. After discussing in detail with the director about the story of the film, its meaning and what the film wants to represent, I try to focus on the side of the story that is not represented on screen. I believe the music should tell the audience the invisible side of the story that might not be obvious to our eyes. Sometimes it takes weeks before I get to sit down and write music. First, it is mostly a conceptual process, understanding the story and finding an overall vision for the project, then music comes in.
Do you prefer to work on movies or documentaries?
I find working on documentaries a bit different than films. Conceptualizing the vision of the score is very much the same, but I change my approach. Documentaries tend to be more modular and less chronological than films, and the music sometimes needs to be very flexible, especially as they are editing the project. Sometimes, you have 20 second cues where the music's function is to make a transition from a clip to another as smooth as possible (Disclosure had quite a few of these moments). Consequently, getting caught up into scoring scene by scene might result a bit constraining and might impact negatively on your creative flow. In that case, it is probably better to step away from the picture for a second, keep on writing music thinking about your vision, and have the picture editor working with your material.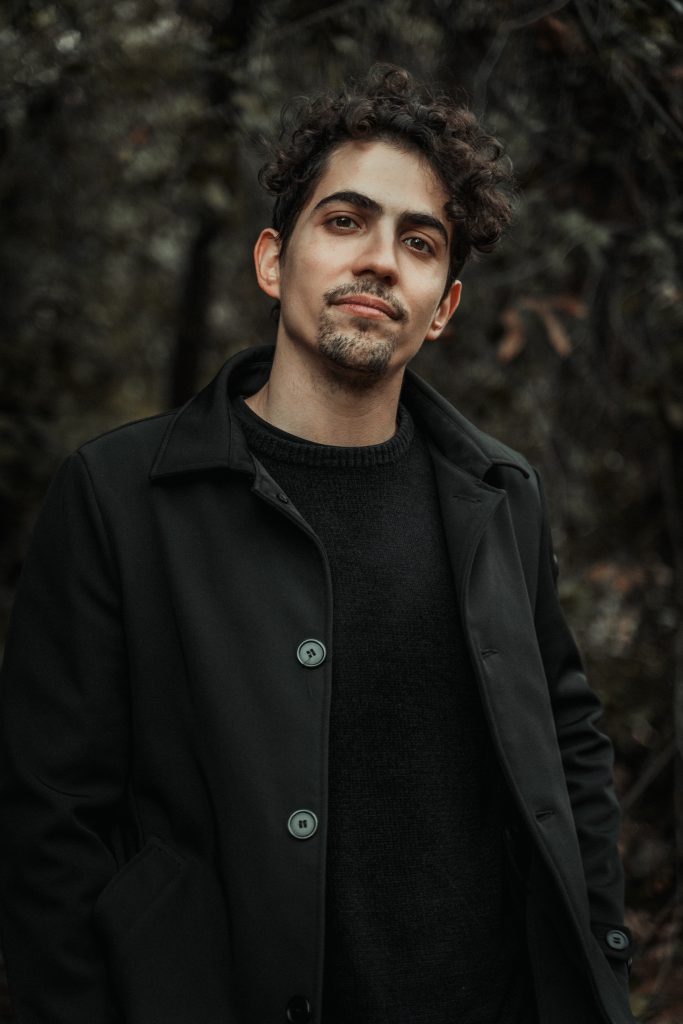 What is, in general, the biggest source of inspiration for you?
That's a hard one to answer. I guess it really depends on what I am working on. On my first solo record, Abroad, being away from my family, and the life choices I made have been the biggest source of inspiration. Maybe these choices do reflect into everything I write, usually my music tends to be a bit nostalgic! For film projects however, It always goes back to the story.
Do you also like to play live music?
Yes, I do. I miss being on stage and playing. I did play bass with a few bands back in the days and I always enjoyed it. I really look forward to getting back on stage and this time around will be with my music, which luckily I will get to perform on the piano, but that can change. We shall see!