Time passes, life changes and we can't stop growing old, as a song says. This seems to be particularly true once you turn 40. Far from saying 40 is "old" in any way: I don't think it is and I certainly don't feel old, unless I've been out to dinner with friends the night before and had a glass of red too many, in which case I feel ancient the following morning — and for another 36 hours after that.
But I'm digressing, as I often do. Point is that once you're 40, the notion yours is no longer the "younger generation" seeps through the cracks for real, especially when it strikes you that high schoolers can be your children. Then, the times of nostalgic reflection are often accompanied by considerations about what you miss the most about those years and what remained in you of them. Loads of memories and, with them, places. Mind, it's not only about when you were a teenager or a young 20-something dipping your toes in adult life hoping it'd turn out ok: sometimes, good memories and special places happen when you're an adult too.
Thinking about it, I came to realize we Italians, because of our culture, habits and the way we grow up, are likely to all carry very specific places in our hearts, throughout our lives. These are the four I believe we all share.
Our grandparents' home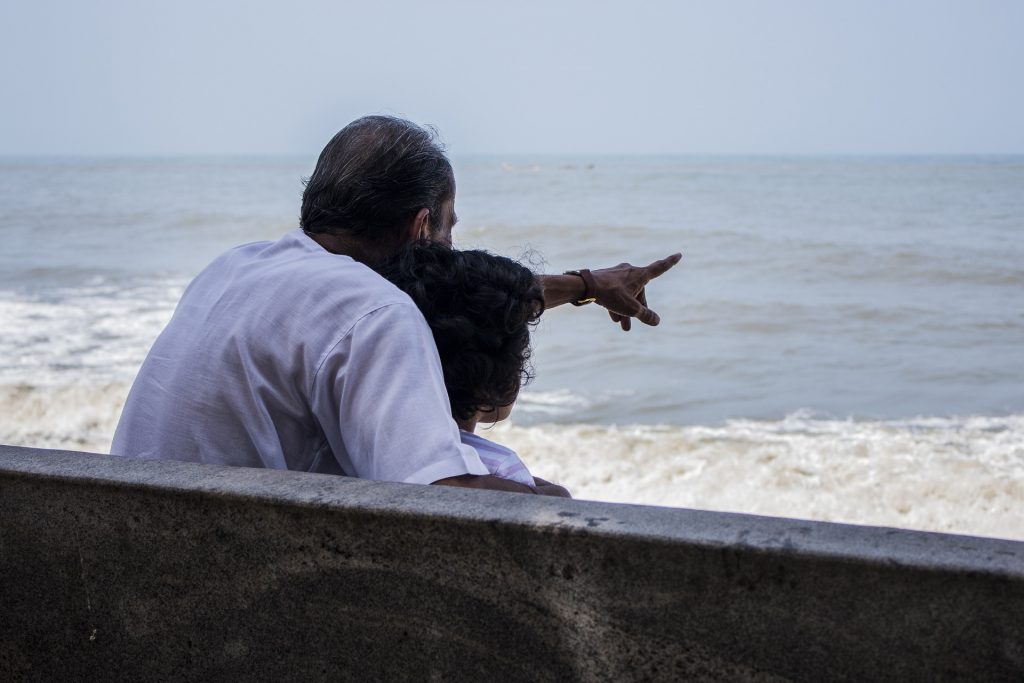 Grandparents have an immense socio-cultural role in our society, probably more than in many others. They are integrant and active part of their grandchildren's lives, often sharing with parents great responsibilities. They often live nearby and most of us have clear memories of their homes, of the time spent there. We all fondly remember, I am sure, special treats in the fridge for us or short walks on summer evenings to go get an ice cream with grandpa in the gelateria nearby. On grandma's kitchen table we probably had gallons of hot milk with honey when we were sick and plenty of chocolate pudding and fresh cookies. Our grandparents' home was also black and white movies and the incredible sense of protection we'd get when, as children, we sneaked and slept in their giant wooden framed bed. As adults, when we walk by their house, we still look up, and it almost feels like grandma is there, standing on the balcony, waving at us in the street.
The bakery we used to get breakfast on our way to school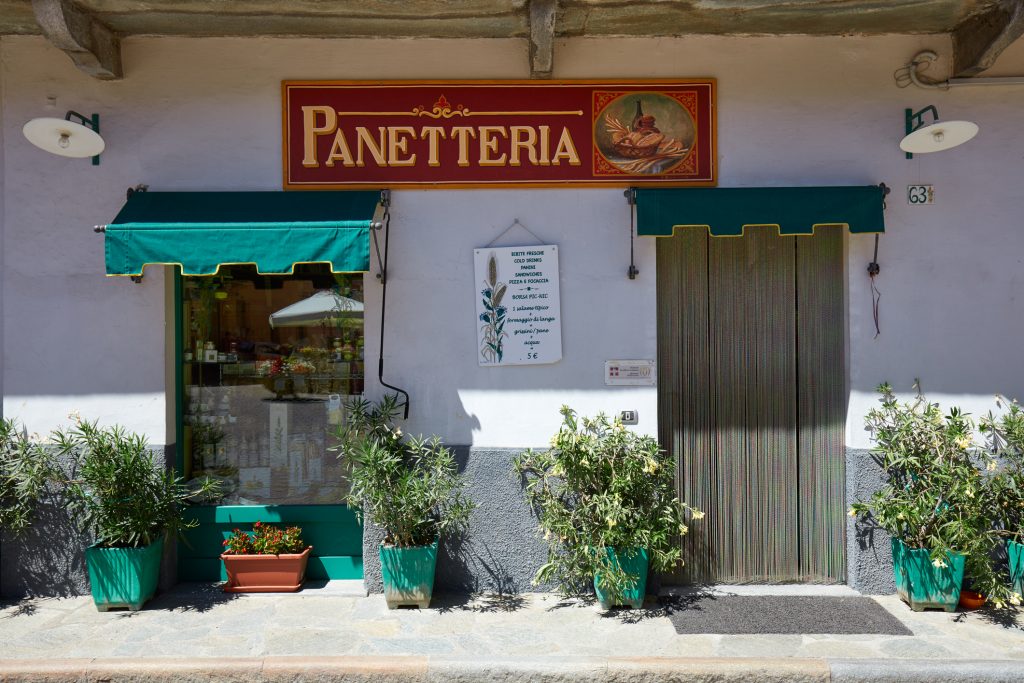 As most teens around the world, the vast majority of young Italians get a train or a bus to go to school. Those morning trips with friends and classmates become part of the "high school experience" as much as high school itself, along with all that surrounds them, including that common, quick trip on the way to school to the bakery to get breakfast. We'd all go to the same, the one closer to school, and you can bet there was always a line outside. Some would rush off the bus and walk extra fast to get there before everyone else. The bakery where I used to go was a rosticceria, and they made the most amazing pizza al taglio and focaccia, but their piece de resistance was a small calzone filled with mozzarella and ham or mozzarella and tomato. And those, oh man, they'd go fast: you were lucky to get one on most days. But those delicious breakfasts were a pleasure to enjoy quickly: you barely had the time to bite into your food and the bell for first period was already ringing.
The venue of our teenage years' nights out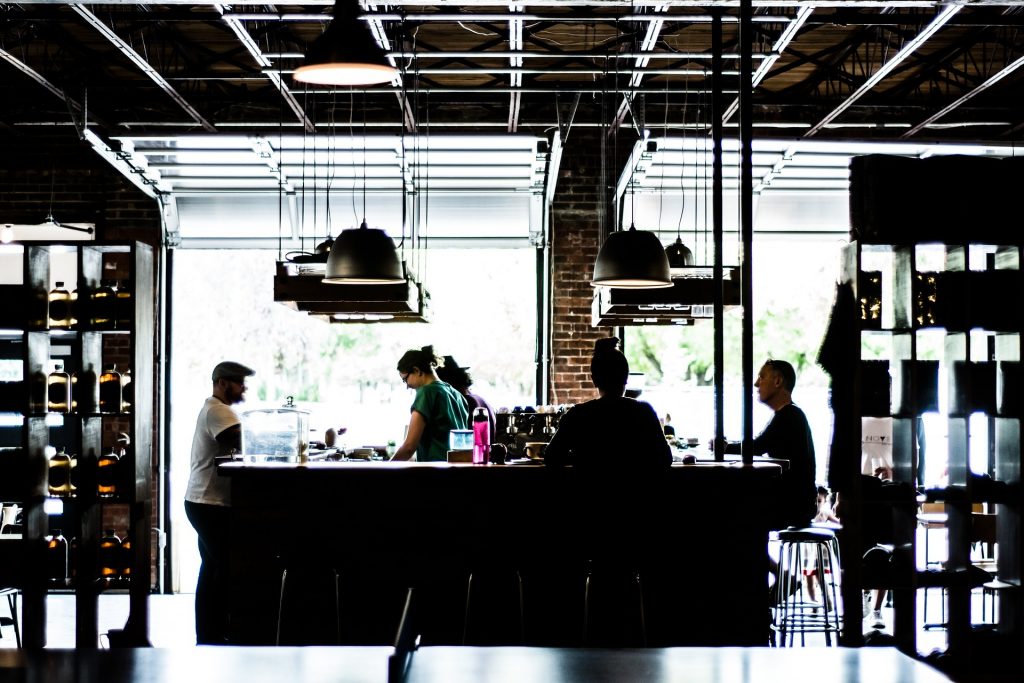 How can we forget those first nights out in full independence with our friends? There was quite nothing like the heady scent of freedom mixed with the notes of our favorite music and the opportunity to strut on the big stage of social life for the first time. Unless you live in a large city, going out as a teen is largely dependent on someone in your group having a driving license and a car, so the first places you'd hang out at would be locals in your town. Once you get wheels there are no limits, but there's always a favorite spot, the one you'd go to finish the night, pick for a quiet evening or choose above any other even for a Sunday afternoon burger. For many of us, it was the place where our first, clumsy dates took place, or where we'd force our friends to go for the simple reason there was a chance to meet the person we fancied at that time.
When you grow up, things change, of course, and so do the bars and clubs of your youth. Yet, if they're still open and you still go there every now and then, there is still a frisson of excitement — and a pinch of nostalgia — when you walk through the door.
Rome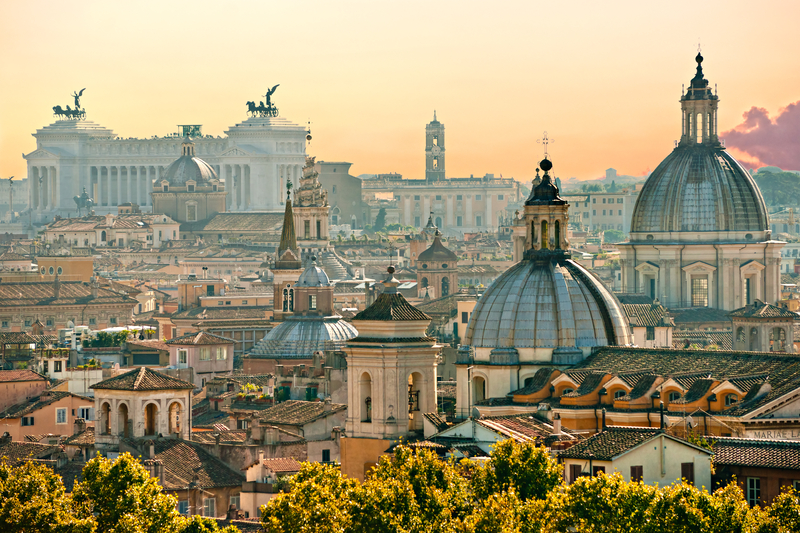 I think no people in the world have the same relationship with the capital of their country as we Italians have with Rome. The life of every single one of us is divided in "before" and "after" seeing Rome for the first time. It feels like it's a rite of passage of sort: you can't say you have traveled if you haven't been to Rome, and nevermind if you visited places further away, if you haven't seen Rome, you don't know a thing about the world. The point is that Rome is more than our capital to us, Rome is an icon, it's a magical creature. We learn ancient Roman history when we are children, we study history of art since the age of 11, we become strangely familiar with this city the world envy us, even without having physically been there. Then, the day it happens, the day we set foot in the Eternal City, it all comes full circle: all we have seen in our school books is there, real and beautiful and majestic, even the Altare della Patria that, yes, looks like a typewriter, but who cares. Rome is a dream, Rome is our heart, Rome is always beautiful, even when the news tell us it's dirty and its roads are full of holes. Rome is ours, is special, is more than our capital: Rome is Italy, the essence of all that our country represents. And we love it to bits.