If you've ever been camping, you definitely own one: the ubiquitous foldable chair. You may have one with a full back, or perhaps a simpler, more portable version, the one with legs shaped like an "X" and a seat made with a square of sturdy fabric. In Italy, we often bring them to the beach, too.
So, we are all familiar with them, but did you know foldable chairs were made popular by the ancient Romans?
Our beloved ancestors were quite fond of a type of seat called sella curulis or curule seat, a portable and foldable X-shaped stool, often very ornate, which was associated with judiciary power. In the beginning, the curule seat was used only by the Roman kings then, at a later stage, also by magistrates who had their own jurisdiction, who were called curuli. Of course, when Rome became an empire, the Emperor had the right to use curule seats, too. In fact, emperors had a special version of it, called sella aurea, or golden seat, which was introduced by Julius Caesar.
If we want to be precise, however, the Romans didn't invent their foldable curule seats, they inherited them from the Etruscans and it was Rome's fifth king, Tarquinius Priscus, who made them popular in the Eternal City – which, back then, wasn't known as such quite yet.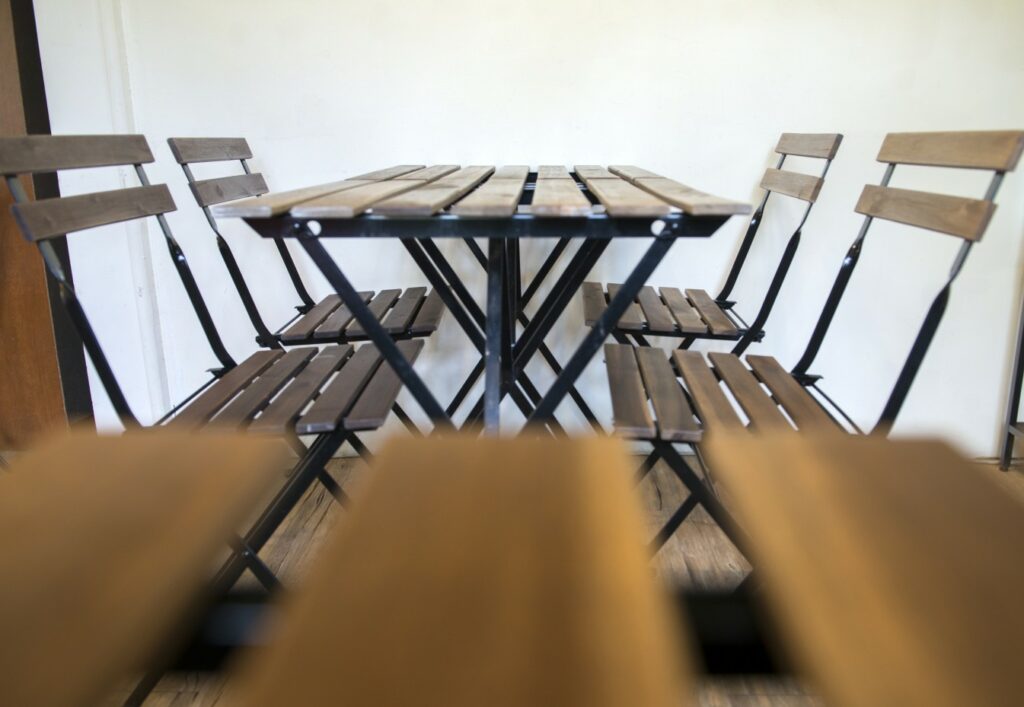 We also know that curule seats were used by generals in the army, in name of their association with power and leadership. However, sellae curules were eventually also adapted to domestic use, which meant that regular soldiers often had their own, too.
Indeed, archeological findings from Pompeii show that the curule seat evolved into a slightly larger piece of furniture, always foldable, popular among common people. Romans had the habit of carrying it with them if they went on long, leisurely walks, so that they could open them and sit to relax or chat with their companions.
Whether we are talking about curule seats for magistrates, emperors and generals, or the domestic versions the Romans carried with them on walks, these were, more often than not, beautifully decorated pieces, with animal heads carvings and intricate patterns enriching their wooden structure.