After two years of almost continuous lockdown and the impossibility to travel, it's finally time to return to some of our old, beloved habits. It's finally time to come back to Italy!
Have you ever thought about what you'd really like to do once you are here? Of course: there is the gondola ride in Venice and the pizza in Naples, but what about some unconventional, or at least, less cliché things to do and enjoy?
Here are some quirky Italian bucket list entries for you! I admit it… these may or may not be things I have done and gave me immense pleasure, or made me appreciate my country more. I hope you'll find the beauty I found in them, too.
Spend a late Spring evening at the Murazzi, in Turin
I may be partial because I am from Piedmont, but Turin is an amazingly beautiful place to be. Elegant, baroque, surrounded by the Alps, it is underappreciated and little-touched by mass tourism. And this, dear readers, is a blessing sometimes. I'd like you to consider the idea of visiting Turin, one day: there are plenty of museums and beautiful palaces to see. And cafés under the portici. And Piazza Vittorio, in itself the stuff of dreams… the way you see it from Piazza Castello already, all the way down Via Po. How it opens magically in front of you when you finally get there: immense, beautiful, elegant, the Gran Madre di Dio looking at you, like a goddess of ancestral times, from the other bank of the Po.
And if you visit during the late Spring, when it's warm enough to spend the evening outside, but not too hot yet, you should walk down by the river and enjoy a drink or two at the Murazzi. Technically, they are the old docks along the Po, which in time turned first into one of the seediest areas of the city, then into a students' hot spot (the city's university is just a stone's throw away) and, today, into one of the nicest places to get a good aperitivo and breathe in the most youthful side of Turin. There are bars on boats, and bars in the old boat sheds along the pathway; the water keeps you company, and the buzz of people walking around is inebriating. You look up, and the Monte dei Cappuccini is just there, beautifully illuminated, and you suddenly feel like you are on top of the world. Or 20 years old again.
Enjoy a camminata eno-gastronomica with your friends
First of all, what is a camminata eno-gastronomica? Well, it's a food and wine walk. They are organized a bit everywhere in the country, but Tuscany and Langhe are known for theirs. Usually set along the streets and alleys of beautiful villages or in the countryside – often in vineyards – each stop provides participants with local delicacies and good wine. From antipasti to dessert, coffee and amaro, it's a bit like a food fair, or a sagra, but with the added bonus of exercise! If you come across one, next time you are in Italy, go! Book your place, put on your Chucks, and get ready to enjoy the best day. If you are with friends, fun, jokes, and laughter will come naturally: it may be the wine, or the good air of campagna, who knows?
Walk to Saint Peter's Square early in the morning
Right: Rome and Saint Peter's Square. Nothing unconventional here. But what I wanted to suggest to you is, in fact, to go to the Square and the basilica very early in the morning. The last time I was in Rome, I decided to go to a very early mass in Saint Peter's. The way it works is that there are several masses at the same time, often in different languages, celebrated at the various chapels in the basilica. If you have been there, you know just how immense it is, so you're probably not surprised by this. So, I ended up in Saint Peter's Square when it was still dark, and no one was around. It felt it was all mine and only mine: the colonnato del Bernini, the cupolone, the Roman sky. It was incredibly intimate. Then I walked into Saint Peter's, the imposing, breathtaking, majestic Saint Peter's. I crossed myself and I looked around: there were no tourists, only priests, and some faithful. Saint Peter's, humbly, at that early hour of the day, had returned to its essence. A place for the spirit, a place for meditation, a place – if you are so inclined – for prayer. Take in all the beauty of the basilica, just there and then, no people around, no guides, no cameras: it's only you and Beauty, and sheer spirit.
Learn your ancestors' dialect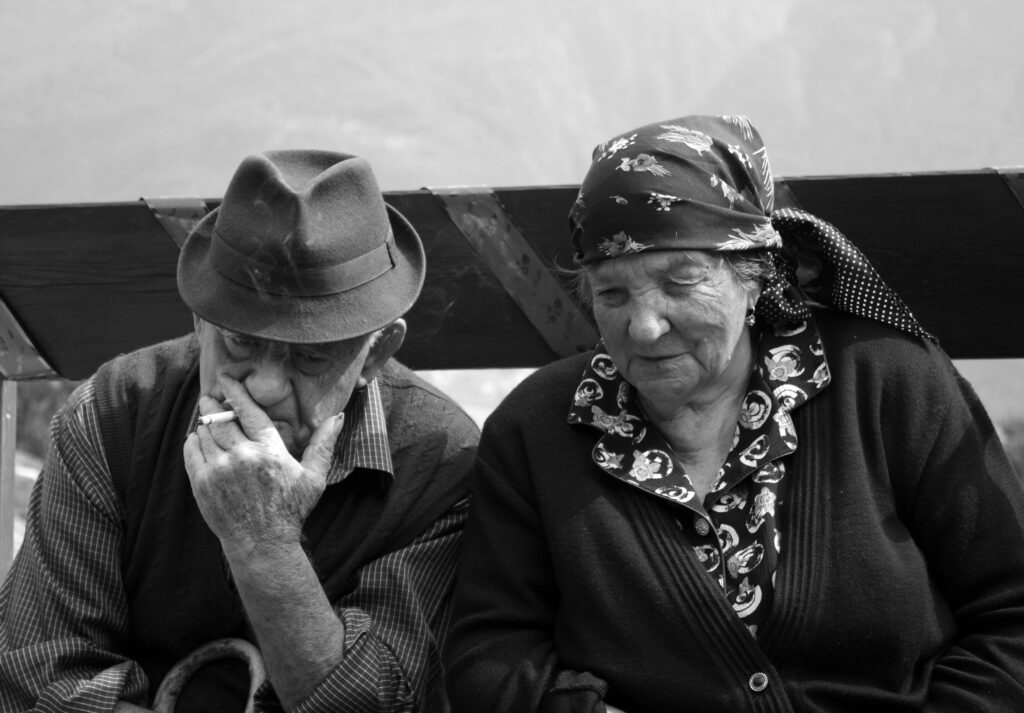 We are all focused on learning Italian, and that's right, of course. It's a beautiful language and it is the main instrument we have to show where we belong. But I am going to suggest going a step further and yes! Learn your Nonni's dialect. And this is not only for our cousins from across the pond but also for us Italians of Italy. There is so much history and memories in the dialects our ancestors spoke, there is so much culture. There are songs to sings, and jokes to repeat and laugh at; there are tales to tell and habits to pick up. If you are Italian, then a dialect is part of you, it's embedded in your genes. Learn it, speak it, don't be afraid to make mistakes: it's the quickest way to reconnect with your past and carry it always with you.
Lay a flower to the Milite Ignoto
And this… this, of course. We are all afraid, right now. We see images on TV we wouldn't want to see. For us, here in Europe, this hits home for real, because it's so close.
My grandfathers fought in World War Two, both of them. They were the same age. Young men, back then. Today, they'd both be 109. One of them had been in the army since he was 18. He was an Alpino. He left for the Russian front when my father was 2 months old, and my uncle was 3. He wrote to grandma every day, sometimes more than once a day. He was 28 when he left and turned 29 while he was on his way to the Don River. He never came back. He wasn't a fascist, he was sent to the front because he had refused to join the party, to get the "tessera." He went to protect his family, because men of that generation had a sense of duty we, perhaps, can't even imagine today.
Like him, millions. Yesterday, today. Italians, Americans, Ukrainians… Of all ages and all nationalities. So, next time you are in Rome, go to the Altare della Patria, and lay a flower to the young man, a soldier of World War One, who has been resting there since 1921. We don't know his name, because he has the name of them all. A little gesture, our flower, but right now, a symbol of respect for all those who fought and fight for a just cause. And also, of defiance. Defiance against evil.