Finally, temperatures in Italy are what you'd expect for mid-fall. While not everyone is a cold-weather lover rain, chilly mornings and snow are necessary for nature to complete its yearly cycle and for crops to develop normally.
So, yes. It's cold. It's time to turn on the central heating, get the fireplace going – so you can also throw orange and mandarin peels and make your home smell deliciously seasonal – and indulge in heart-warming food and drinks. Teas and coffees, of course, and hot chocolate. But in Italy, we have also other options, some of which are not so uncommon in other parts of the world, either. Let's explore the origins – and ingredients! – of the most popular ones.
Cioccolata calda
It goes without saying, of course. Hot chocolate is the drink of the cold season in every country in the world. But you probably know that Italian hot chocolate is quite different from its American or northern European counterparts: our version, more often than not served with lashings of sugared whipped cream, is more of a dessert than a drink, because it is famously thick. Think of the thickness of cream, rather than that of milk. Hot chocolate was probably made popular in Italy by the Savoias in the 15th and 16th centuries, way before they became the country's own royal family. They enjoyed it in Turin, to beat the often bitterly cold Piedmontese winters. Today, you can get hazelnut-flavored hot chocolate, white hot chocolate and you can buy boxes of hot chocolate mix to get a cup of thick and chocolatey goodness at home, too.
Lo zabaione
The ancient origins of zabaione are debated, but it seems that this delicious and slightly alcoholic cream comes from the Italian North-West, just like hot chocolate. It is a concoction of egg yolks, sugar and sweet, liquorous wine such as Marsala, and it is usually consumed warm on its own, with cookies or a slice of homemade cake. You may find it spelled also as zabajone or zabaglione, but the recipe is always the same. Apparently, the cream was created in 16th century Turin to honor Saint Pasquale Baylon, saint protector of bakers and cooks, and it was called crema di San Baylon which became, in the mouth of people, sambayon –which is the way the cream is still known in the Piedmontese dialect. Americans and Brits have their own version of zabaione, of course: eggnog. This delicious treat was invented in the 1700s in London by Carl Joannessons who put together eggs, sugar, milk, whipped cream and spices like vanilla, cinnamon and nutmeg. Very similar indeed, but careful! Italian zabaione is an over-18 drink, as it contains alcohol.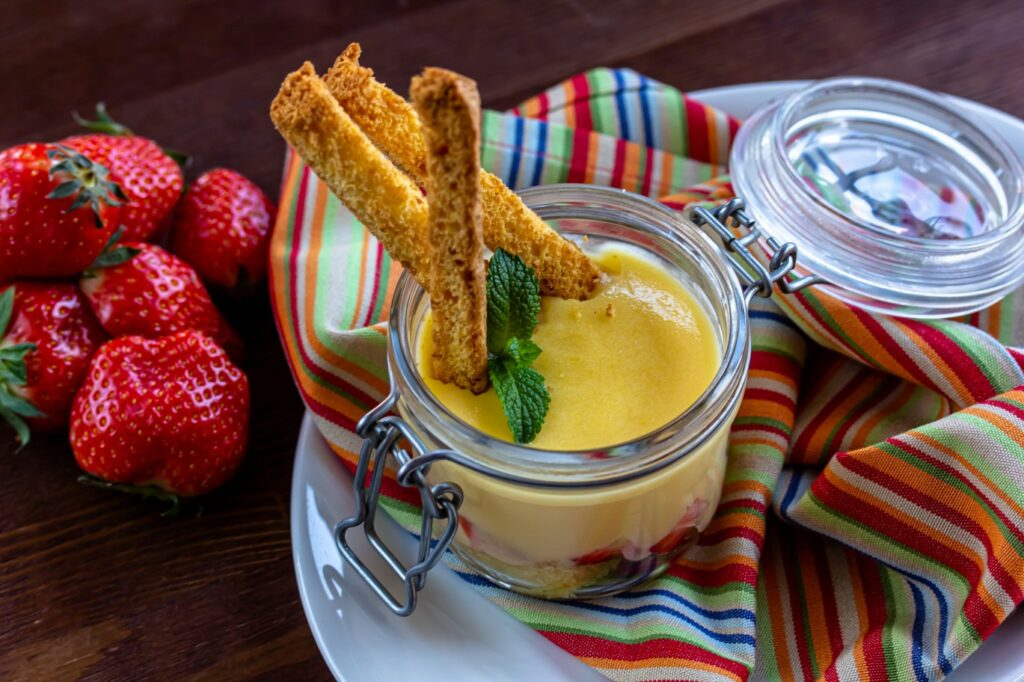 Il bombardino
Il bombardino is a quintessential skiing-day drink, or better, a quintessential après ski drink. Après ski, which is French for "after skiing," is a popular habit of all skiers along the Alps, who like to meet after a day on the slopes and enjoy a "warming aperitivo" together. Enter bombardino, a sweet, hot, creamy and pretty boozy drink made of zabaione, cream and brandy, usually topped with whipped cream. It was first served in Livigno, at the Rifugio Mottolino, sometimes in the 70s and its name, legends say, comes from the words said by one of the first people who tried it: "Wow, that's a bomb!" Bomb or not, after a day skiing, we all need the energy of sugar and egg, and the warming benefits of brandy to get some color on our cheeks and some strength back into our poor limbs, so bombardino it is!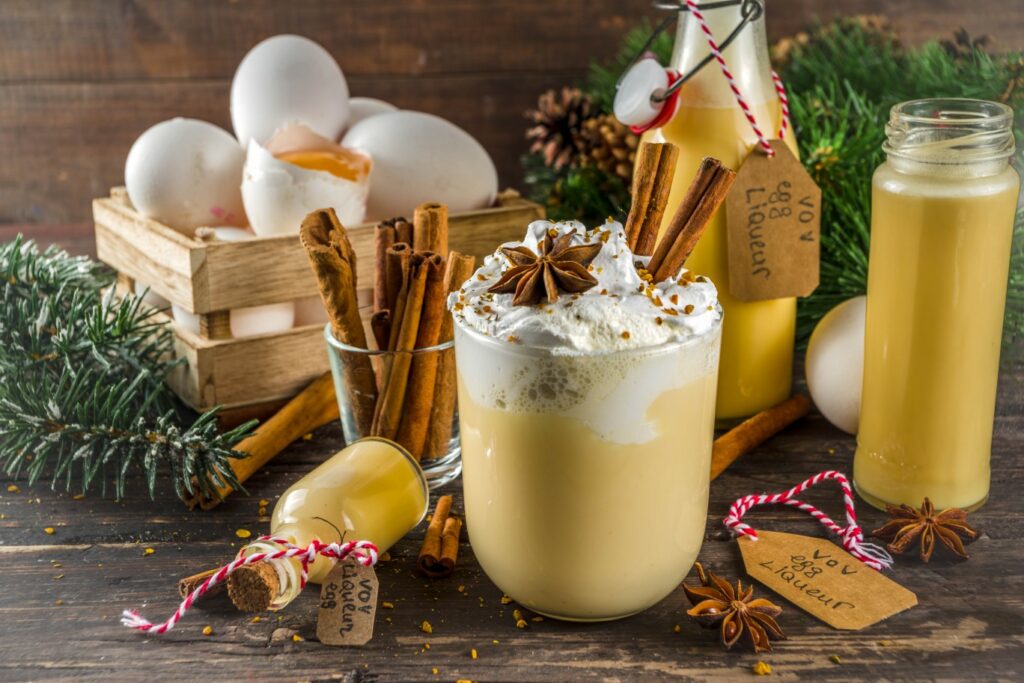 Il punch
Now, punch is not Italian and perhaps is not common everywhere in the country, but it's, again, quite traditional across the Alps, especially in the Trentino Alto-Adige region. This is because it is, in fact, common in Austria, which is just a stone's throw away from there. Anyway, one of my best friends is from Merano and she can't spend a cold evening without a cup of hot punch in hand. Hot, alpine-style punch is made with squeezed oranges and lemons, brown sugar, black tea, rum, red wine, cinnamon, vanilla, and dried citrus peels. It must be served rigorously hot, of course.
Latte, miele e rum
Hot milk and honey is a classic served to children when they are sick and often enjoyed also by us adults when we feel a bit under the weather. It's sweet and comforting and, while it may not do much to actually cure a bad cold, it does soothe a sore throat quite nicely. But Italians like to spike this otherwise pretty innocuous drink by putting rum in it. I admit that my grandmother use to add a drop of two of rum to my latte e miele if I had a bad cold when I was young: she said it helped sweat the sickness out, which it certainly did. And while I am not suggesting adding liquors to your kids' hot milk, you should certainly try it yourselves: it's just a creamier version of a nice and comforting hot whisky.