It isn't common to notice how much our language changes through time because, often, change is subtle and takes place through many years. When you think of it, Italians introduced English terms in their everyday language almost without noticing and the same can be said about words or expressions inherited from social media and, more in general, internet lingo (hello, "LOL" or "shippare", which our youth use when they like two people together).
However, there are some words in our beautiful and poetic idiom, the use of which can be pinpointed to a specific moment in time, or a specific event, as the Covid-19 pandemic demonstrated to all of us. We're, more often than not, speaking about words that already existed, but either found renewed popularity or are today used with a different meaning.
Coronavirus, for instance, has always been the name of the type of viruses causing the common cold but after the pandemic, it entered our everyday language with a vengeance and almost exclusively as a synonym of Covid-19. Similarly, as noted by Michele Paolo of Italics Magazine, the verb tamponare has today a different meaning: while, in pre-Covid time, it only meant to crash into someone's car, today it also means – in very familiar language, mind! – to get tested for Covid. This is because we use the expression fare il tampone to say "to get tested." We all noticed the change in the meaning of these words because it was quick and it did take place under our eyes. An interesting neologism, which exists also in English, always attached to the Covid-19 pandemic is covidiota, or "covidiot," which I personally saw used for the first time on British tabloids circa Spring 2020: it stands, of course, for all those people who didn't believe in the existence of the disease or supported improbable medical solutions to it.
Looking back in time, the examples of how history-defining events changed the Italian language multiply: thing is, we never think about it because those words are, now, an integrant part of the way we speak and write. Let's think about the First World War, for instance: trenches are called trincee in Italian, but the noun didn't exist before then. It derived from the French verb trancher, which means to cut, an action that well-represents the image of trenches: long, painful cuts into the surface of the earth.
But sometimes it's not only events that change our language but also people, even if we don't realize it. Most Italians, for instance, don't know that many terms they use commonly every day were, in fact, invented by our Vate, Gabriele D'Annunzio. Representant of the Italian literary movement of Decadentismo, D'Annunzio is perhaps known better abroad for his connections with Fascism and his role as "official poet" of the régime. While his style is often considered too contrived to be pleasant, his knowledge of the Italian language and his undeniable creativity gave us some memorable – and still very common – words.
For instance, the word tramezzino, which we use for sandwiches made with American-style bread, was his creation, inspired by the soft bread, butter, and anchovies sandwiches from Caffé Mulassano, in Turin. Another word invented by D'Annunzio that we still use today commonly is velivolo, which means "aircraft:" it was 1910 when he declared that a velivolus – D'Annunzio loved his Latin … – va e par volare con le vele, "it moves and flies as if it were sailing," a definition that wanted to express the elegance and weightlessness of flight.
Perhaps, the most used espressione dannunziana remains the one we use for our firefighters, vigili del fuoco. When the firefighters' national corps was created in 1935, we called them with the – still common today – French-derived noun pompieri (in French, "pompiers"). But it was D'Annunzio who, following the Fascist trend to eliminate all terms inherited from foreign languages, by turning them into Italian ones, coined the expression, taking inspiration from ancient Rome's vigiles, who had the duty to monitor the capital's safety, as well as extinguish and prevent fires.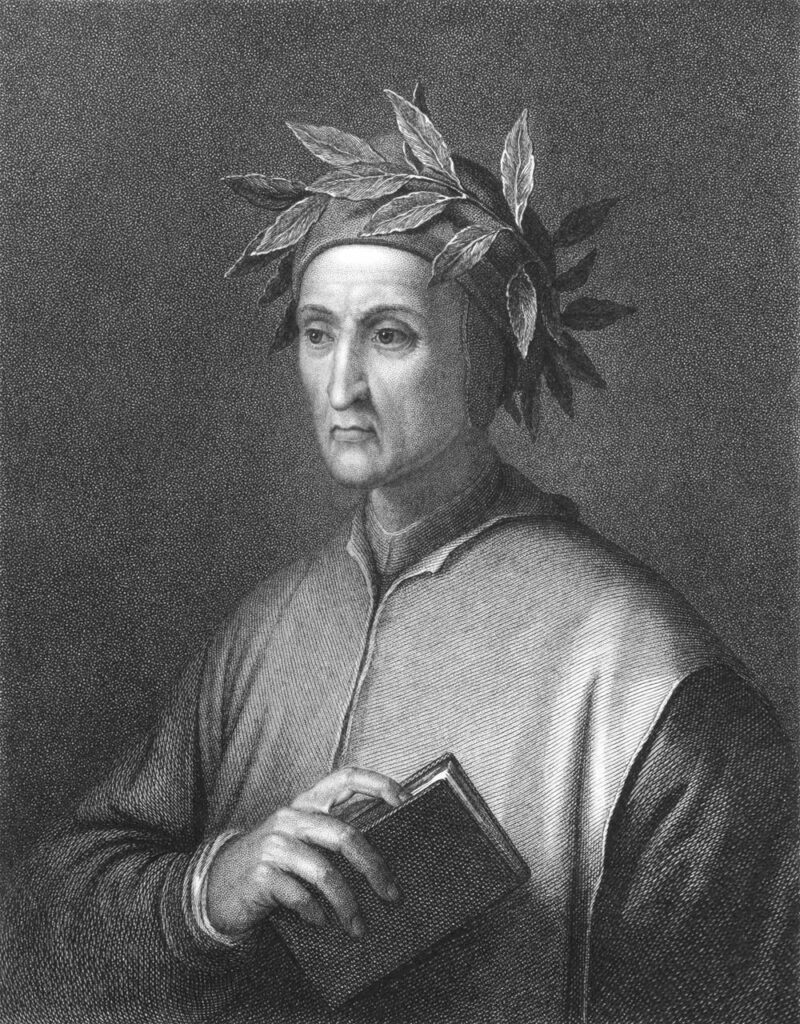 We don't need to travel far in time from D'Annunzio, to discover how Fascism and the Second World War affected our language. You know the way we love a cornetto with our morning cappuccino? Well, if it wasn't for the practice of eliminating foreign words endorsed by the régime, we would only use "croissant." The same can be said for our beloved bomboloni, which came all the way from Austria and Germany and had, therefore, a German name: "krapfen." Of course, today we use both the foreign and the "Mussolini-approved" versions of these – and many other – words, with most of us ignoring completely how the Italian ones are, in fact, vestiges of one of the darkest times in our history.