Atop a beautiful Tuscan hill, overshadowed in fame by the world-renowned city of Florence, lies a hidden treasure that is often overlooked by the casual tourist: the enchanting town of Fiesole.
Fiesole may not be as globally recognized as its illustrious neighbor, but it is a place of profound beauty, rich history, and cultural significance that offers a unique and captivating experience to those who venture off the beaten path and decide to discover it.
Its history, for instance, is as old as it is fascinating: the town was a significant center of Etruscan civilization before the Romans established their rule, and the vestiges of this ancient past are still visible today in the town's archaeological area, where one can explore the Etruscan walls, the Roman baths, and the Roman amphitheater. This connection to the past gives Fiesole a unique charm and a sense of timelessness typical of our country.
But the town's historical significance is not just a matter of ancient history: in the Middle Ages, Fiesole was an independent and powerful entity, often at odds with Florence. The town's strategic location on a hilltop provided a natural defense, making it a formidable adversary to the growing power of Florence. Despite the conflicts, Fiesole remained a place of importance and influence, attracting the attention of wealthy Florentines who built their villas in its picturesque surroundings. In the Renaissance period, Fiesole continued to flourish: it became a hub of art and culture, attracting artists and intellectuals who were drawn to its beauty and tranquility. The town's artistic legacy from this period is still evident today in its beautiful villas and gardens, many of which are adorned with works of art from the era.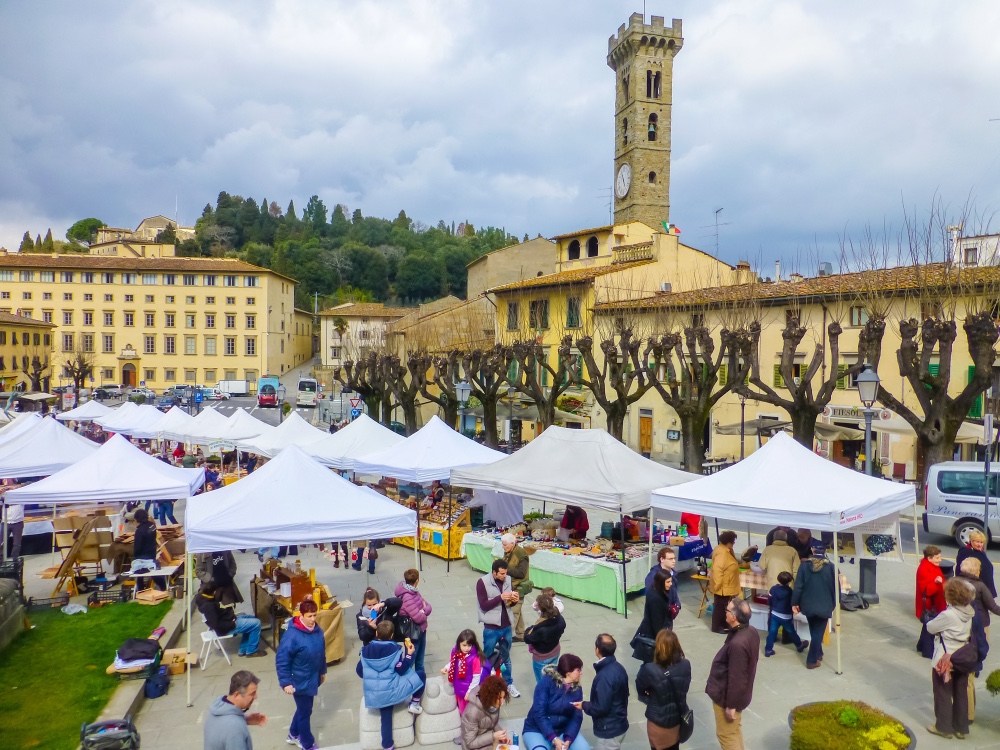 Indeed, history and art are woven into the very fabric of Fiesole, making it a living museum of sorts. Every corner of the town, every stone on its streets, tells a story of a past that stretches back over millennia. From its Etruscan roots to its Roman heritage, from its medieval struggles to its Renaissance glory, Fiesole embodies the historical evolution of Tuscany in a way few places can. And this is why art and architecture are integral to Fiesole's identity: the Romanesque-style Duomo di San Romolo, the ancient Church of Santa Maria Primerana, and the Basilica of Sant'Alessandro are just a few of the architectural marvels that adorn the town. The Bandini Museum, with its collection of art, and the Civic Archaeological Museum, which documents the city's history, are must-visit spots for art and history enthusiasts. These institutions house priceless works of art and artifacts, making Fiesole a treasure trove for those with a keen interest in art and history.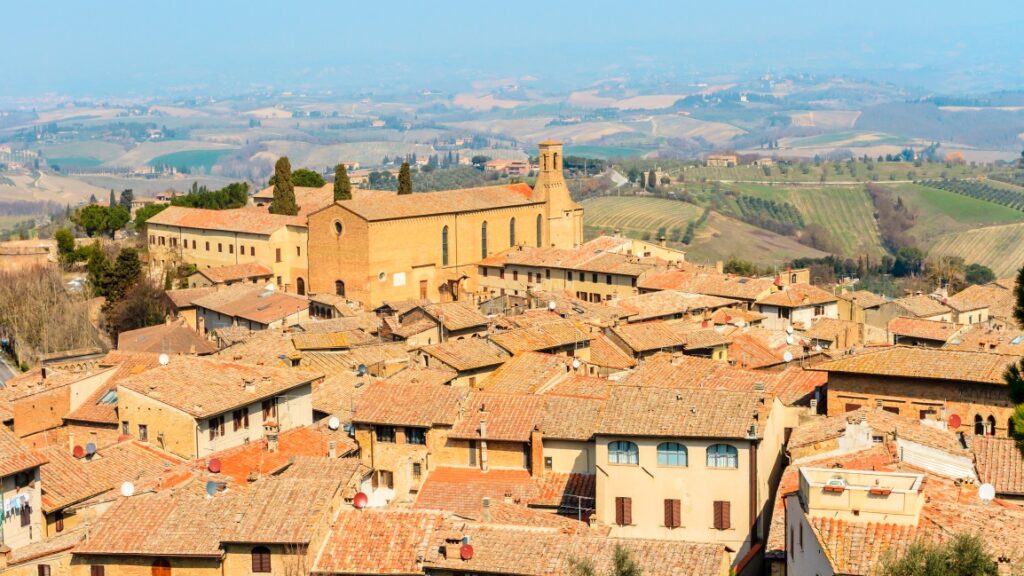 But this beautiful town is not just about the past, it is very much alive and vibrant today, and offers a plethora of activities for visitors. Nature lovers can enjoy walks in the surrounding hills, such as Monte Ceceri, a place that inspired Leonardo da Vinci's study of bird flight. The town also hosts the Estate Fiesolana, a summer festival that brings together the greatest masters of theater, music, and international art. This festival, held in the ancient Roman theater, shows Fiesole's commitment to preserving its historical heritage while embracing the vibrancy of contemporary arts.
One of the most intriguing aspects of Fiesole is its international allure, largely due to the presence of the European University Institute (EUI). This prestigious institution attracts scholars from around the world, adding a cosmopolitan flavor to this small Tuscan town. The EUI, with its focus on social sciences, contributes to the cultural and intellectual richness of Fiesole, making it a hub of academic excellence. The presence of the EUI also means that Fiesole is often buzzing with academic conferences and cultural events, adding to the town's vibrant atmosphere.
Of course, no visit to Fiesole would be complete without indulging in the local cuisine. The hills of Fiesole produce high-quality extra virgin olive oil, a key ingredient in many local dishes. Whether it's the hearty ribollita, the tomato-based pappa al pomodoro, or a simple bruschetta, the flavors of Fiesole are sure to delight your palate. And it goes without saying that a meal is best enjoyed with a glass of Chianti Colli Fiorentini DOCG, a full-bodied wine that was a favorite of the historic Medici family. The culinary traditions of Fiesole are a reflection of its rich cultural heritage, offering a gastronomic journey that is as enjoyable as its history and art.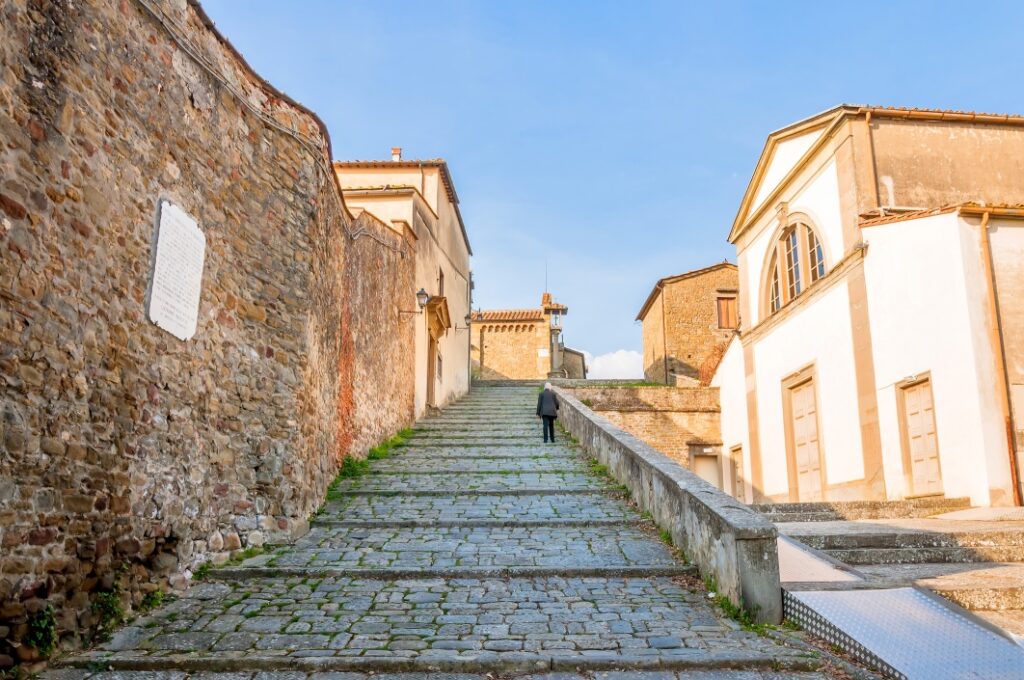 Fiesole may not be Florence, but it is special in its own right and offers a unique blend of history, culture, and natural beauty. It is a town where you can enjoy life at a slower pace, while exploring its ancient streets and savoring delicious Tuscan cuisine. So, the next time you find yourself in Tuscany, take a detour and give Fiesole a chance: you never know, it may just become the highlight of your trip. After all, the true beauty of travel lies in discovering the unseen and the overlooked, and Fiesole is a perfect example of that.