"I am glad that the Criterion Channel features two masterpieces by Ettore Scola, A Special Day and La nuit de Varennes and they also have a couple of films that he wrote. But it would be great if streaming sites could make more of his films available to audiences in the US," Edward Bowen, Assistant Teaching Professor of Italian at the University of Kansas, says. Bowen dedicated some of his recent research to Scola's cinematic career. Through his research and teaching, he hopes to contribute to a revival in interest in the director's work.
Last year, a volume of 14 essays that Bowen co-edited with Rémi Lanzoni, titled The Cinema of Ettore Scola (Detroit: Wayne State University Press, 2020), appeared in print, marking the first book in English entirely dedicated to Scola. Most recently, Bowen wrote an article on the critical reception of Scola's films in the United States for a special issue of Italy's historic film journal Bianco e Nero (no. 601, October 2021) that focuses on Scola's cinematic career. These publications appeared roughly five years after the passing of the famed Italian director of We All Loved Each Other So Much (1974) and A Special Day (1977).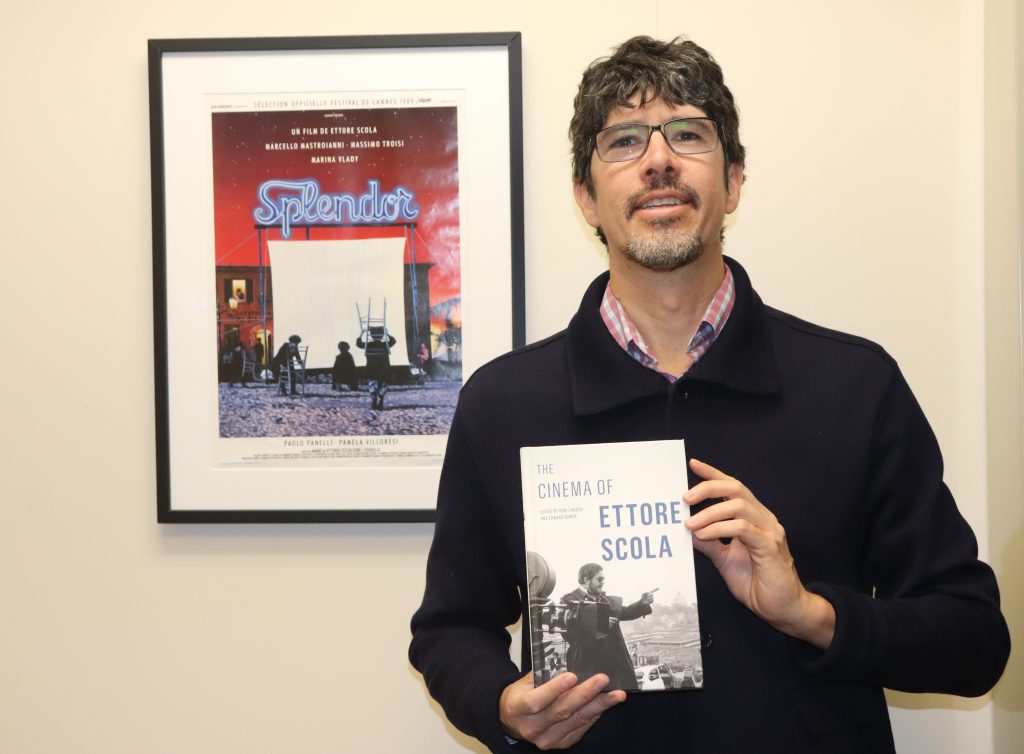 Dr. Bowen, what were the most important goals of your article on Scola for Bianco e Nero?
First, I wanted to better understand where Ettore Scola's films were shown in the United States, for how long, and how critics reacted to them. Scola had a long career as a director, from his first film in 1964 until his last in 2013; however, only during the height of his career in the 1970s and 1980s did his films receive much attention from US critics or circulate in major US cities – mainly New York, Los Angeles, Washington DC, Boston, and Chicago. I discovered that American critics, in large part, preferred Scola's dramas set in the past over his satirical portraits of contemporary society. In the study published in Bianco e Nero, I also aimed to discuss the importance of festivals, retrospectives, and university courses for the circulation of his work and the growth of his critical reputation. I was surprised to find out that Scola's first film to be selected for the New York Film Festival was Passione d'Amore in 1981. This festival gave the film an important boost, and it was reviewed by more critics than other movies of his. I also learned that Michael Kutza, the director of the Chicago International Film Festival, was a steadfast promoter of Scola's films and even organized a partial retrospective in 1984. I only had limited space to cover some of these points in my recent article, so I may return to this topic someday.
What brought you to Scola's work in the first place?
In the late 1990s, while studying US  history at Wake Forest University, I audited several courses on Italian cinema, language, and history with Prof. Antonio Vitti, and he became my mentor. He screened an Italian film every Wednesday night and several by Scola each semester. Scola's films gave me a better understanding of many moments in Italian history, including the country's experience with fascism and WWII, as well as the economic boom. I found his narratives to be compelling because they also addressed love triangles, friendships, family drama, delusions, and more. C'Eravamo Tanto Amati (We All Loved Each Other so Much), in particular, increased my curiosity for film history. In 2016, when scholar Rémi Lanzoni asked me to co-edit with him a volume on Scola, I was happy to accept.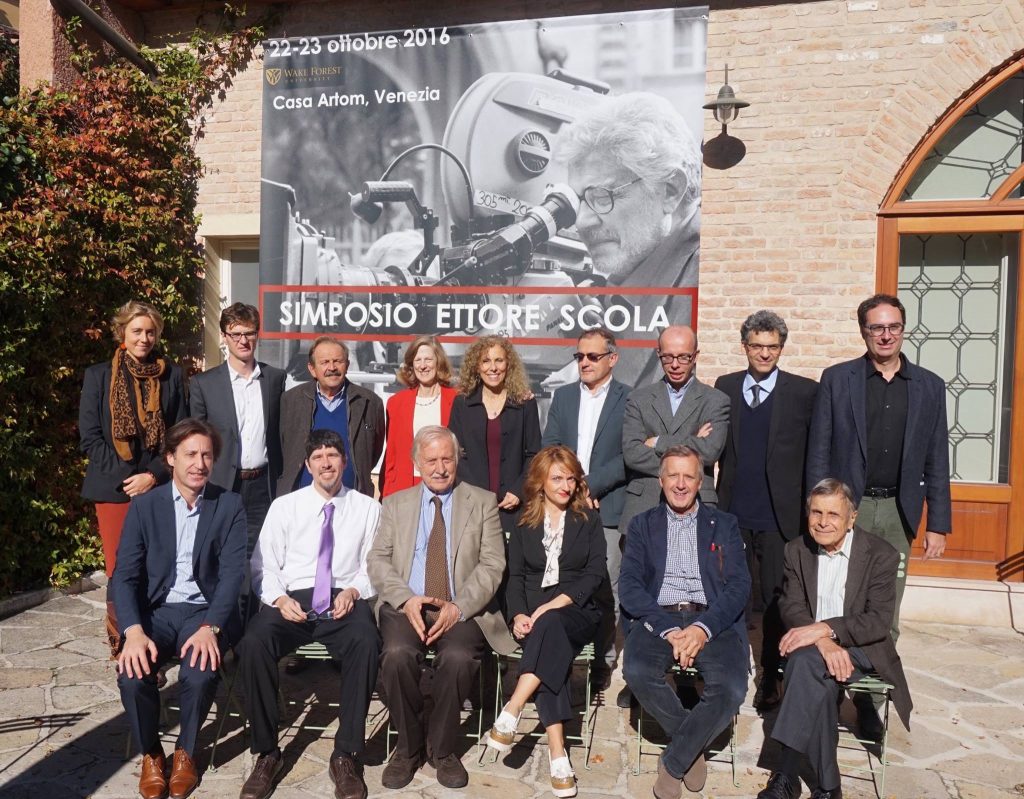 How did Scola express his political views in his movies?
He used a variety of strategies. One of his preferred methods of political commentary was to utilize emblematic or allegorical characters in comedies and dramas to reflect on corruption, oppression, and inept intellectuals, and to criticize unbridled capitalism. Scola used this strategy in C'Eravamo Tanto Amati, La Terrazza (1980) and many other films. Scola's Una Giornata Particolare (1977) highlights the oppressive qualities of fascism by presenting a large apartment complex as a sort of prison, where fellow citizens carry out surveillance on others. Scola's antifascism shows the disastrous effects of Mussolini's decisions on the lives of individuals, relationships, and communities. We also see this approach in Concorrenza Sleale (2001), which demonstrates how the anti-Semitic Racial Laws of 1938 tore apart communities, relationships, and paved the way for the displacement of Jewish residents to ghettos and later concentration camps. Some of his most overtly political films include his docufiction Trevico-Torino: Voyage in Fiatnam (1972) that addresses the exploitation and difficult living conditions of Southern Italian migrants working in Turin in the early 1970s, and his follow-up documentary on this subject, ten years later, Vorrei che Volo (1982). Scola began working on Trevico-Torino in the wake of major workers' strikes in the fall of 1969, a period known as "Autunno caldo," and this drew him even closer to the Communist Party. One of the most understudied films by Scola, Mario, Maria, & Mario (1993) uses a love triangle to comment on divisions and challenges faced by the Italian Communist Party in the early 1990s, at the time of a schism.
Why has his cinematic production become relevant again as of late? Why is it important in 2021 to contribute to a renewal of interest in Scola's movies?
I believe his films have long been relevant because they encourage viewers to grow as critical thinkers and reflect on pressing social issues and key moments in history. His commentary on topics such as racial discrimination, political divisiveness, greed, propaganda, poverty, and nostalgia are still relevant. Today, we are inundated with advertisements, short videos on social media, TV shows, and commercial films that promote little critical reflection. I believe it's important to carve out more space for high-quality films by directors like Scola, who encourage us to think critically, question propaganda, and study history and the arts.
Truly, the first hurdle is to make his films more accessible. Today, much of his cinematic production is unknown in the US, apart from Italians who live here, university students who study Italian culture, and cinephiles who watch films on the Criterion Channel. Even in these groups, most people are only familiar with some of his movies. Scola directed 27 feature films. In the late 1990s, I could enter a Blockbuster store and find six or seven of them on VHS with English subtitles, but fewer are available in streaming today with subtitles. If you know Italian, you can watch more of his work on YouTube, but the resolution isn't always great. I recommend buying DVD copies and watching them on a region-free DVD player, but that requires a financial commitment and most of these copies only have Italian subtitles. I taught a college course on Fellini and Scola two years ago, and I offered the course in Italian for this reason. You might be surprised to find out that, by the end of the semester, the class was quite split on which director they preferred.
What is your first memory of watching one of his movies and what were your impressions at the time?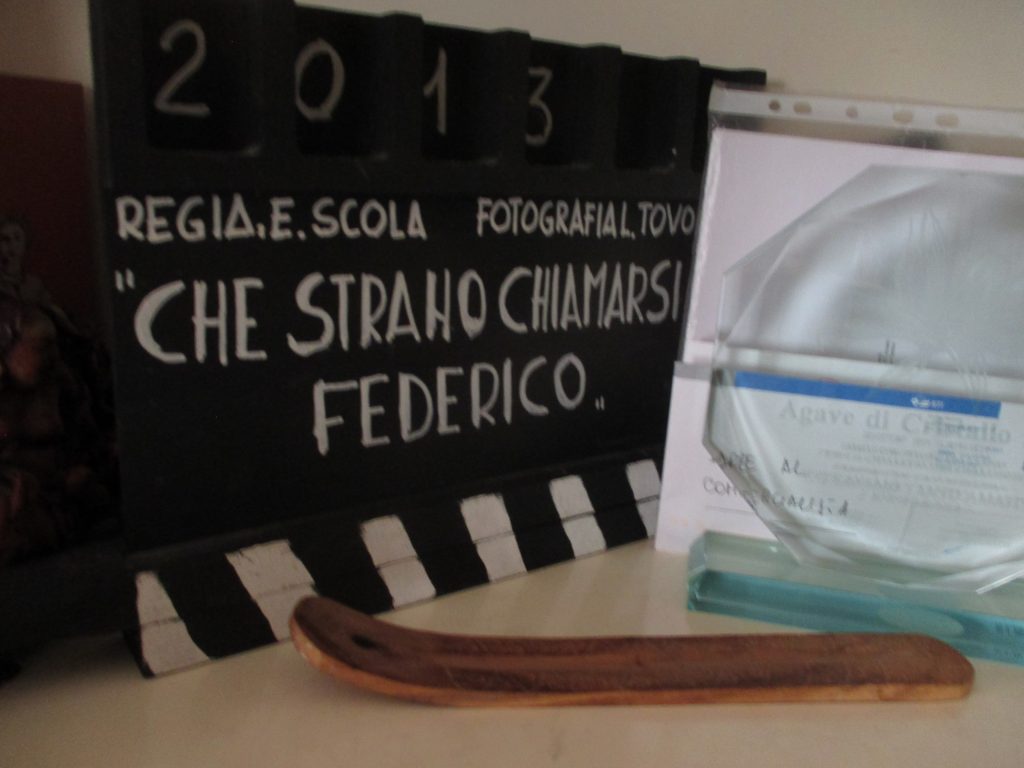 I first watched C'Eravamo Tanto Amati for a class on Italian cinema that I took in Florence in 1997. I sat on a floor in a professor's house and watched it on a 20-inch TV set along with 10 other students, and I wasn't that close to the screen. The image wasn't so great on a TV, but I loved the film all the same. At that time in my life, I missed my best friends from high school. Watching how the lives of the protagonists and their friendships changed over the decades was fascinating to me.
As of today, what is your favorite movie of his and why?
It's hard to choose one. I've always loved La Famiglia because it makes you reflect on how one's family changes over time, how technology and social mores changed over the course of 80 years from 1906 to 1986. The film presents moments of hope, sadness, laughter, success, loss, bitterness, tenderness, strained relationships, and more. The music by Armando Trovajoli is marvelous. It brings up all of the emotions one could have looking through an old photo album. I once saw a documentary by Jacopo Gassman about his father Vittorio Gassman (the lead actor of La Famiglia). In it, Vittorio reflects on his zest for life with a touch of sadness: "We should have two lives, one for the rehearsal and one for the show." La Famiglia by Scola, featuring Gassman, is laden with a similar melancholy, but it also has a humorous and warm-spirited outlook on life.