Research carried out a few years back found out that the vast majority of Italians considered language the strongest representation of their "being Italian." It seems a legitimate view: in a country where traditions and cultural habits can change drastically from an area to another, our language – and I dare say, the literature it produced – remains a strong point in common, a way not only to communicate, but ultimately to share, bond and strengthen our connection.
Yet, the linguistic reality of Italy is much more complex, as many Italian-Americans probably have learned when realizing the language their grandparents spoke wasn't that close to standard Italian at all, but rather a linguistic variety of its own. This is because each region of Italy has its own idiom, or dialect, some of which are spoken regularly by so many individuals to have gained the status of language (Neapolitan, Sicilian, but also Piedmontese in the North).
Current statistics show that while 46% of us speaks exclusively in Italian, 32% is able – and happy – to switch from our national language to their own local dialect, while 14% still speaks exclusively the latter, with numbers doubling when looking at the over-75 age bracket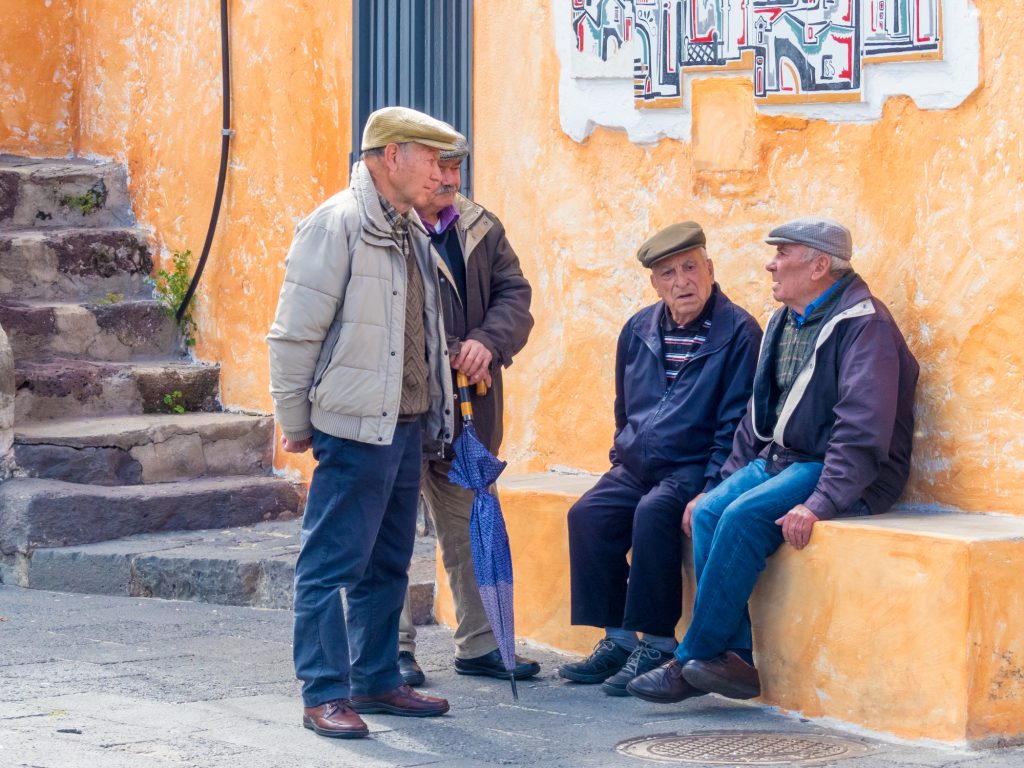 The relevance of dialects is nothing new, if it's true that our beloved Dante had already understood their linguistic wealth and discussed their existence in the De Vulgari Eloquentia, back in the first decade of the 14th century. More recently, linguist Tullio De Mauro wrote in his Storia Linguistica d'Italia dall'Unità a Oggi that dialects are a distinctive feature of our own culture.
In years past — in truth, for the vast majority of the 20th century — dialects had become synonym with provincialism and absence of culture, in other words, only the pauper and the uneducated would prefer them to our national language. More recently, however, dialects have enjoyed a surge of interest from specialists and common people alike, who appreciated their role in defining our heritage and identity, as well as their value from a linguistic point of view.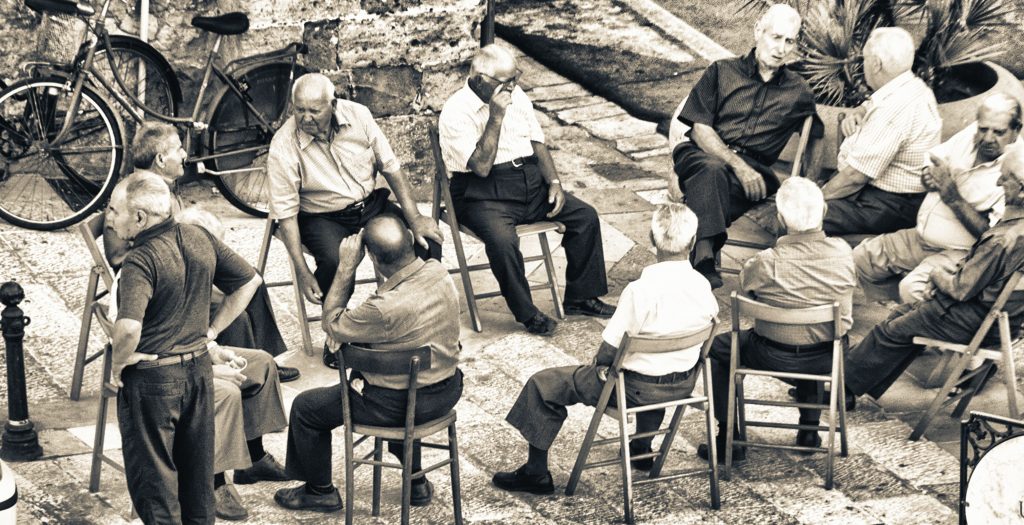 But why the contraposition? We need to look into the history of both dialects and the Italian language if we want to understand.
There is an important idea to clarify immediately: dialects are not a variant of Italian, nor are they its linguistic bastardization: in fact, they developed, just like our lingua madre, from Latin directly. This may come as a surprise to many, because popular belief would see them as a "lesser" version of Italian and of diminished cultural value while, in truth, dialects are just as important, at least from the point of view of linguistics and historical linguistics. Think of a tree, with Latin being the trunk and romance languages and dialects being all its branches: there isn't an image that better explains what we are talking about. Of course, some branches are larger and have more leaves, just like Italian or Spanish may have more speakers than, say, Sicilian or Genoese. Yet, each branch has its own characteristics and independence.
We should also remember that, in the end, Italian is a dialect, that of Florence. You may wonder why that one, and not another, ended up being chosen: well, it was a matter of prestige and economy, as it often happens. First of all, Florentine was closer to Latin than other idioms like Neapolitan or Lombard, then, Florence – and Tuscany – were essential economic hubs and, let us not forget, at the fore front of the cultural revolution represented by the Renaissance. Florence was also home to literary figures like Dante, Petrarca and Boccaccio who, albeit in different manners, all supported the cultural validity of volgare as an academic and cultural idiom.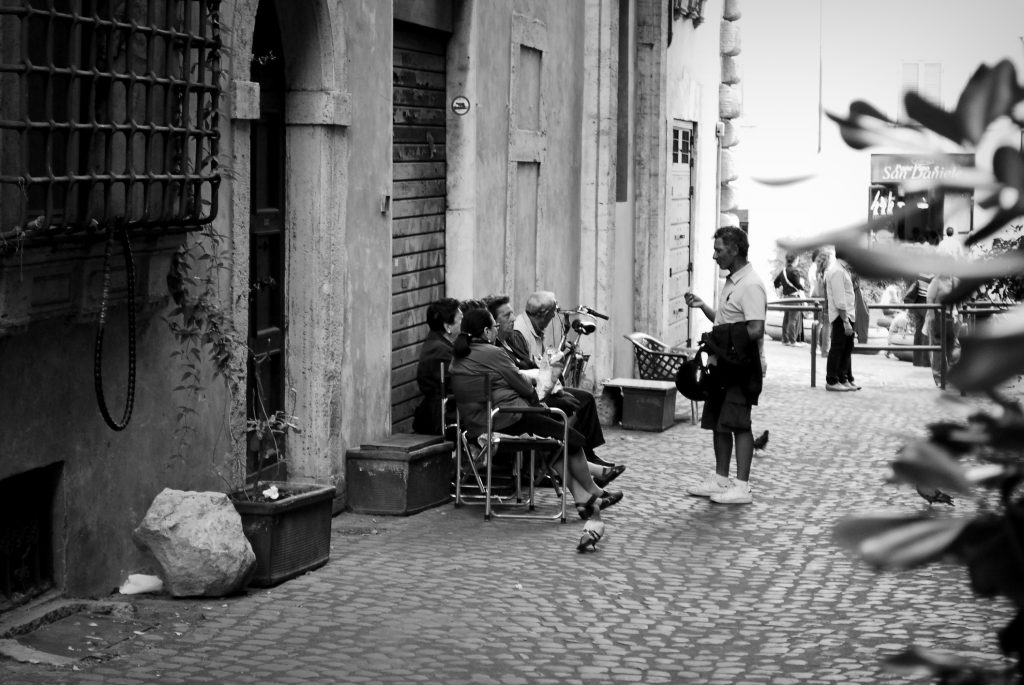 And so, Italian developed and became our official language, but dialects kept being spoken and with no socio-cultural bias in sight: if anything, it was more normal to speak your local dialect than Italian. For instance, the first king of unified Italy, Vittorio Emanuele II, didn't like speaking Italian at all, preferring French for official occasions and Piedmontese when entertaining friends and family (and his numerous lovers). This is important to understand: up to a century ago, dialects were as good as Italian. True, the less educated may have not known Italian well and preferred dialects for that reason, but kings, intellectuals and poets alike would switch from one to the other seamlessly, without a thought and, more importantly, without attributing any specific socio-cultural status to neither. It was only in the 20th century, and especially after the end of the Second World War, during Italy's economic boom, that dialects started being considered negatively, as a sign of one's belonging to a rural or less formally educated environment not many, especially among the younger generations, wanted to be associated with.
But after almost 100 years of limbo, dialects were embraced again. The new century brought about a resurgence of local history, heritage, traditions and languages, all essential elements of people's identity. This happened because we, as a people, finally came of age and began feeling comfortable in our own skin; while Italy as a nation has existed for centuries, we were never called Italians and, in many a way, we learned how to be so only in the past 160 years. Before being Italian, we've always been Lombard, Piedmontese, Tuscan and Neapolitan, because those were the languages we spoke on a daily basis and because that was the heritage we had, what we knew. In the 20th century, we fought against this fragmented, often rural, provincial heritage, because we perceived it as an obstacle for the nation to develop into an international and cultural power, perhaps forgetting Italy has been a cultural power for the past 2000 years, in the end. Dialects were a heavy burden that, quite literally, spoke about a more innocent past, perceived as a sign of cultural and intellectual inferiority.
Then, just like it often happens when entering adulthood, we understood we could not "be Italian" without knowing, understanding and appreciating our past and, therefore, without being also Lombard, Piedmontese, Tuscan or Neapolitan: because the very histories of our families are based on the deep connection with the territory and, perhaps, many of us spoke their first word in dialect and not in Italian at all. We also understood that feeling Sicilian or Milanese doesn't mean we don't also feel Italian and that, in the end, switching from our dialect – which many younger people today speak again – to our beloved national language is not only natural, but fun.
Dialects are markers of what we are, people coming from a land as varied as the notes on a pentagram. Dialects are not an alternative to Italian, they are our language along with Italian and, just like Italian, they are part of us.