The '60s Dolce Vita era is a time we often reminisce about and still dream of today. It was a period in our cultural history that made us unique, yet closely connected to the glamorous world of Hollywood. We had Cinecittà, after all. It's within this captivating backdrop that Manuel de Teffé, a Roman writer, director, and son to Spaghetti Western icon Antonio de Teffé von Hoonholtz, better known as Anthony Steffen, grew up. His debut novel, Once Upon a Time in Rome, published by Readaction Editrice Roma, delves into this world, which for him is steeped in fond memories and personal sentiments.
In our interview with Manuel, we naturally discuss his book, but also the creative journey that brought it to life. For him, this novel is not just a literary debut but also a deeply personal and touching tribute to his parents. Beyond the gripping narrative and multifaceted characterizations, readers also get to relive the golden years of Rome's cinematic era. As Manuel himself puts it, Rome, back then, was "the most beautiful, imaginative, and elegant Rome Italy has ever known."
Manuel, could you delve into the novel's plot for us?
We are in Rome in 1965, during the height of the Dolce Vita and amidst protests against the Vietnam War. Sergio Leone's For a Fistful of Dollars has just achieved global success and introduced an explosive genre: the Italian Western. The Roman film world is buzzing with excitement, and the public relations manager of the Hilton Hotel is trying to persuade her man to embrace this new trend. Once Upon a Time in Rome tells the story of an aristocratic Shakespearean actor, a Russian acting guru, a Jewish documentary filmmaker, and an elderly breadstick entrepreneur with one last grand dream: to turn his secret manuscript into a film, No Dollars for Django.
Your narrative brings together personal memories, your father's illustrious career, and a pivotal moment in our nation's cinematic and cultural history. Could you shed light on your creative journey and the inspiration behind this novel?
Thank you for the insightful question. I can tell you that this wasn't a book I thought I would write, but rather something that spontaneously emerged during the first Covid-19 shelter-in-place order in Italy. It wasn't something I had planned. I was collaborating with a renowned film producer on a western movie, for which I had written the script. However, the pandemic put our project on hold. It felt like months of effort had gone to waste, but then something clicked within me. I began writing non-stop for a year and a half, crafting a story that dynamically and metaphorically represented a world I inherited. Once Upon a Time in Rome is what I'd dare to call a piece of my heart transferred onto paper. In the quiet of that unique historical period, when circumstances forced us all into introspection, I realized I held a piece of untold Italian cultural history. It was the era when Italians, as an industry, boldly ventured into producing Western films: between 1965 and 1975, Italy produced over 500 such films, later branded as Spaghetti Westerns.
Once Upon a Time in Rome is a novel inspired by the familial and artistic history of my father, Antonio de Teffé von Hoonholtz. A Roman actor of Prussian descent, he starred in twenty-seven Italian Western films in the 60s and 70s under the stage name Anthony Steffen. He set a record! Some of his films include Django the Bastard, A Man Called Django, A Few Dollars for Django, Sabata the Killer, and Shango, to name a few.
In September 2007, during a retrospective organized by Quentin Tarantino at the Venice Film Festival on our Western genre, I had the honor of introducing the audience to No Room to Die, directed by Sergio Garrone. It was the first time I saw my father on the big screen. From that moment, I began piecing together a myriad of fantastical memories associated with the birth of this cinematic genre. Once Upon a Time in Rome tells of a world I feel I'm entrusted with: Rome in 1965, the Spaghetti Western revolution set against the backdrop of La Dolce Vita, and the incredible characters from that era. Everything I've seen, heard, felt, and perceived since childhood is captured in this book. Recent events in my life signaled that I needed to assemble this surreal mosaic and share my story. So, heeding John Ford's unmistakable advice from the end of The Man Who Killed Liberty Valance, "Print the legend!," I decided to sit down, actually pen the legend, and publish it.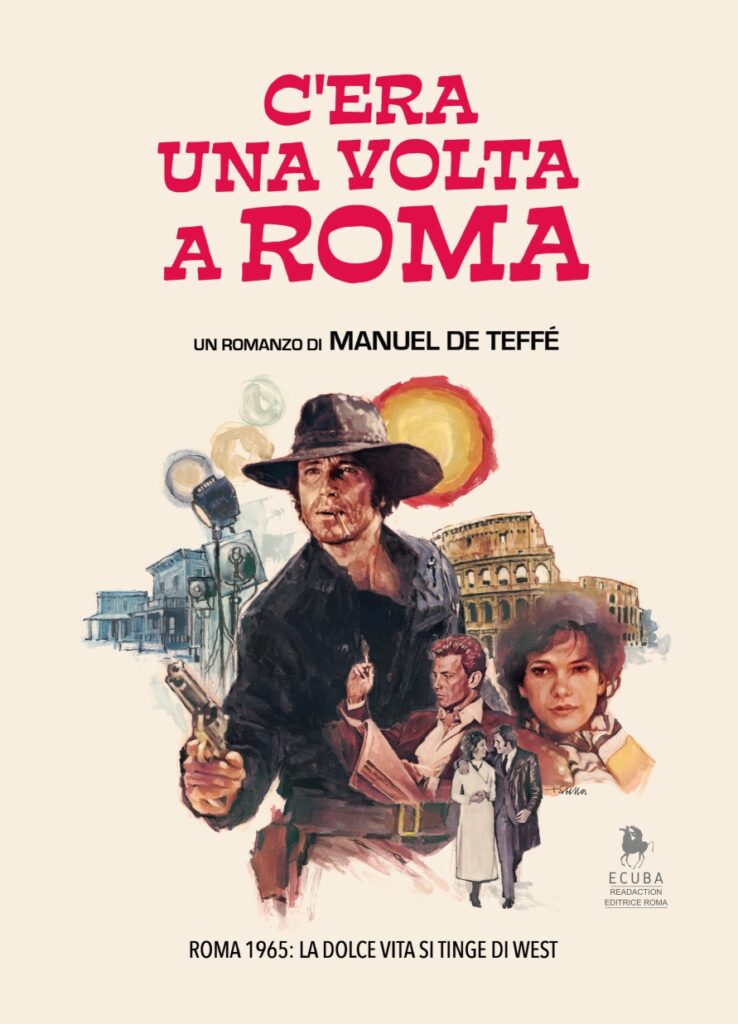 Your father, Antonio de Teffé von Hoonholtz, was a prominent figure during the Spaghetti Western era, but he came from a different artistic background, theater. How much of him is in the main character of your book, and how much of it is your own creation?
Not only did my father come from a completely different background, the theater, but he was also an aristocrat, a true Roman, and the son of a Brazilian ambassador. This is quite the opposite of the rugged American frontier cowboy. No one believed he could fit into the Western film genre, including his agent. However, after the international success of Sergio Leone's For a Fistful of Dollars, every production in Rome wanted to make a Western. Repeatedly rejected for his refined appearance, academic acting style, and dandy mannerisms, my father, on my mother's suggestion, had a black and white photo taken of him dressed as a rugged gunslinger. He sent it to all the production houses in Rome, introducing himself as a mysterious American actor, Anthony Steffen, temporarily in Rome and exclusively represented by Tonya Lemons. The Roman production houses, intrigued by such an imposing name and rugged, masculine looks, all wanted to meet him. Thus began a legend, leading to 27 Western films! However, I'd like to clarify that Once Upon a Time in Rome is not a biography but, rather, a transformed reality tale.
Apart from your father, were you inspired by other well-known figures from that time?
To capture the spirit of the era in language, atmosphere, psychology, and customs, I deeply immersed myself in the global events of the '60s. I studied events, trends, and key figures in international life, politics, arts, sports, and society. After absorbing the most influential characters of that decade, I delved into the golden years of Rome during the Dolce Vita, specifically 1965. It was a time when we were all dreamers, united in our goals and aspirations. Notably, it was also the golden age of Italian cinema when we were a formidable industry, setting global standards. For some characters, I drew inspiration from real-life figures, like a real Russian acting teacher for Pavel Turgenev and Carlo Verdone for the director Orlando Roma. The breadstick entrepreneur turned film producer was inspired by a real "breadstick king" of that time, whom I mixed with the histrionic charm of my friend, actor Giorgio Colangeli. As for my mother, Antonella de Teffé Ka Lomia, I portrayed her and my father in the story just as they were, surreal and magnificent. In the end, the novel is a beautiful love story: it's about a woman's belief in her husband's potential in the Western genre.
You're a director and writer, working with various creative mediums. Why did you choose to present the story of Once Upon a Time in Rome as a literary work rather than a visual piece?
Readers often tell me that, while reading the book, they felt like they were watching a movie. Many are encouraging a film adaptation. Indeed, the book reads like a film. My agent and I will be seeking the right production house come September, one that will faithfully adapt the novel without alterations. The book is essentially a ready-made film script. Writing offers unparalleled freedom compared to directing: I wrote the novel as if I was watching and editing a film in my heart and mind, a film that I was deeply passionate about. Over time, I realized I belong to this unique category of "writer/director:" only in writing did I find the utmost artistic expressive freedom.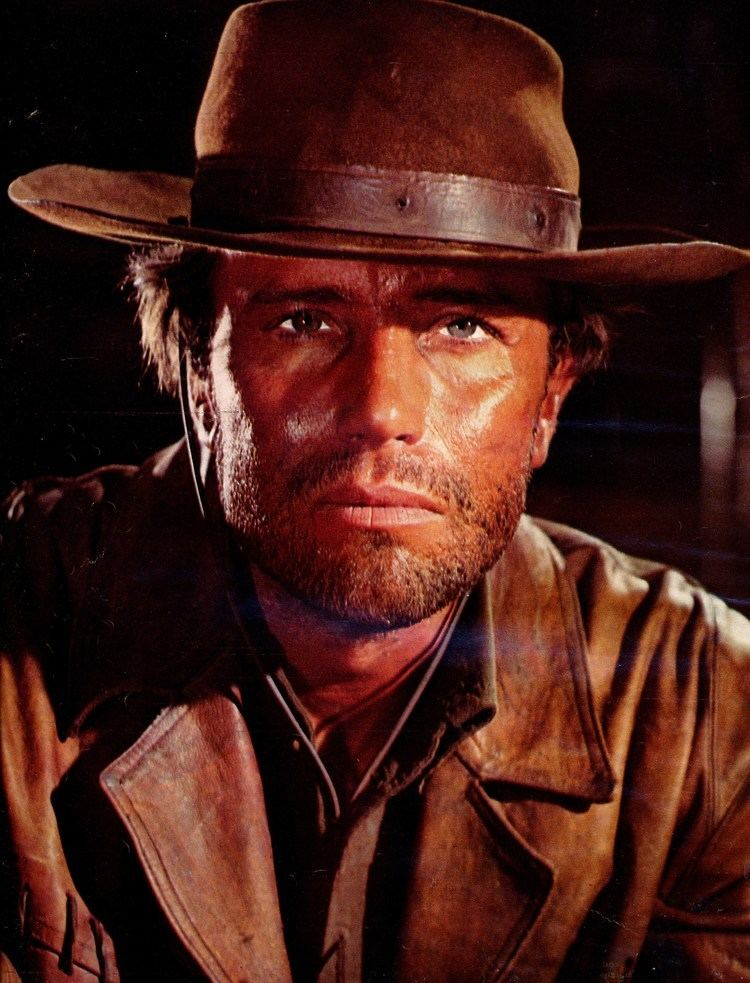 And finally, where can we find your book, and will it be translated into English?
Currently, thanks to my publisher Readaction Editrice Roma, the book is available in all major Italian bookstores, including Mondadori, Ubik, Feltrinelli, and of course, Amazon. It can be ordered anywhere, even in the US. As for the English translation, we've already begun: Once Upon a Time in Rome will be released in English next year. I'm still deciding on the English dialect to use for certain passages in Roman slang in some chapters. Any suggestions? Which American dialect closely mirrors the psychology and creativity of our capital's language? I believe only an Italian-American can tell me! I'm open to ideas and can be reached at manuel.deteffe@me.com.