Here we are, our second week in isolation begins. It's strange to think how much our existence has changed in such a short period of time. It's strange to think something as minuscule as a virus can create such havoc. But it did, it does. These days, I have a recurrent thought, one that brings my memory and heart even closer to my grandparents, the people who brought me up and made me the person I am. They belonged to that generation born during the First World War, who lived and fought the Second: think about what they had to endure in those five years of conflict, of how much their daily life had changed, of the danger, of fear hanging like the sword of Damocles above their head, always. Yet they lived, they kept on living. They had moments of incredible joy, they had smiles and jokes and evenings spent at the ballroom, even if these certainly weren't that many. They had months passed in isolation, two, three families together, in farms outside cities and villages, to avoid bombings. They had children being born, jokes being told, celebrations being held and love stories blooming. They managed to find a new normality in a tragic situation, and with resilience and courage they carried on.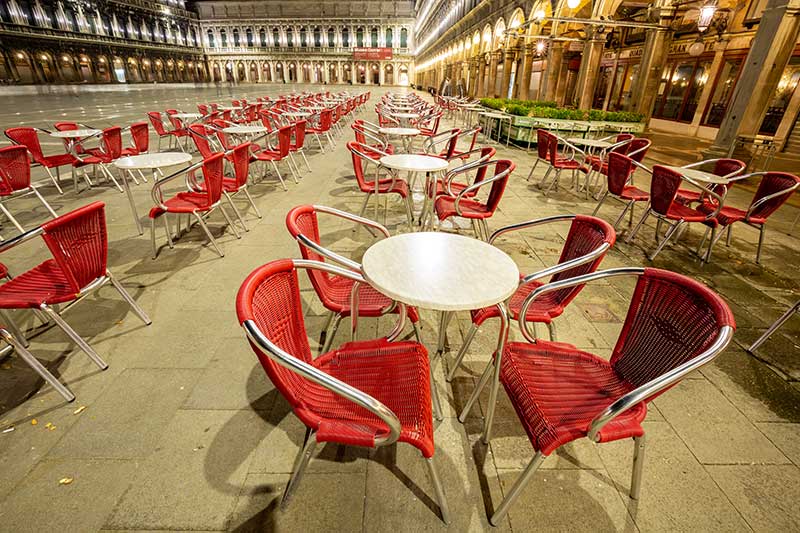 They tell us that against the coronavirus is war, and it's true, it's that serious. But as bad as it is, we aren't facing anything as tragic as what that generation had to go through. I felt I had to say this because one of the first things that happened when the lockdown began last Monday was complaining: I can't go to the park, I can't go for aperitivo, I can't go to the café, I can't go to gym, I can't do window shopping.
What do you notice in that list? Yes, they are all less than essential things, but they were the first we noticed when they took them away. Our everyday habits were the first we missed, but we quickly recovered from that, because resilience and inventiveness kicked in. Italian virologist Ilaria Capua said it well: "We live in a bubble where time and space stopped. All this free time we've been gifted, even if we didn't ask for it, can be used to do all those things we always wanted to do but we never managed to: write a letter, reading a book, tiding up the closet, decluttering…". Or calling that old friend you hadn't heard from in a while, catching up with family members you barely see usually, spending more time with your pets. In the short time of a week, we realized that there is a lot to do and to enjoy within our homes, and we don't really need going out to have a good time.
And then, there is work. Some people still have to work everyday but, because many companies have endorsed working from home, Italians are finally getting to grasp the idea of tele-lavoro or smart-working: good, old fashioned "working from home." You see, we are a pretty traditional nation when it comes to the workplace: you get the car/bus/train/metro, go to the office, sit at your desk, lunch break, coffee break, 5pm comes, back home. We just couldn't understand the concept of not leaving the house but working for real: as a writer who has been working from home for the past 10 years, I can tell you that most Italians would look at me as if I had no job and zero income when I mentioned it. But now, everything has changed, with people appreciating the advantages of it and companies noticing that productivity has not lowered at all. If we are lucky, they may allow tele-lavoro to continue also after the coronavirus emergency ended.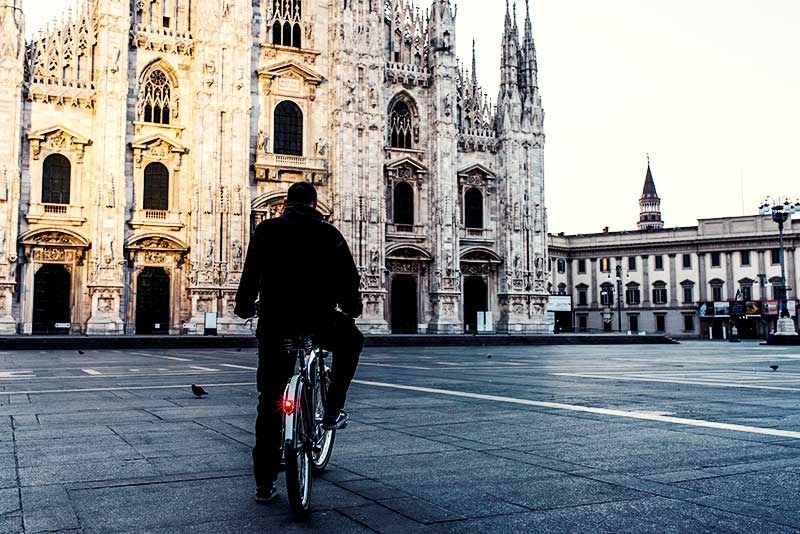 When it comes to social life, things have changed pretty drastically. You know it yourself: we Italians are into physical contact, we hug, we touch, we use body language as words, and so, being physically distant from people, being unable to show friendship, attention, love, care without contact is excruciatingly difficult for us. But we are learning. We keep the 2 meters distance, we say things more. Yesterday I received a message from a friend of mine I've known since we were 5: she just wanted to tell me she loved me. That was all. I don't think we've ever said that to each other in more than 30 years of friendship and it took us Covid-19 for us to do it, so hey: that's one good thing this situation brought to us. People speak their love, and show it with small gestures: adding a small box of chocolates for your elderly neighbor when you do their shopping so they don't need to leave the house; ringing your parents more often (and realizing you do it because you are the one needing them more than the other way around), sharing memories with friends via vocal messages, planning dinners with them, even if you don't know when you'll be able to see them. You see, if anything, isolation made us love our loved ones more, made us understand who is really important and what is really important. It works as a sort of imposed self-assessment of our values and priorities and I hope we will remember what we've been learning these days also when, in a few months, this will be part of the past.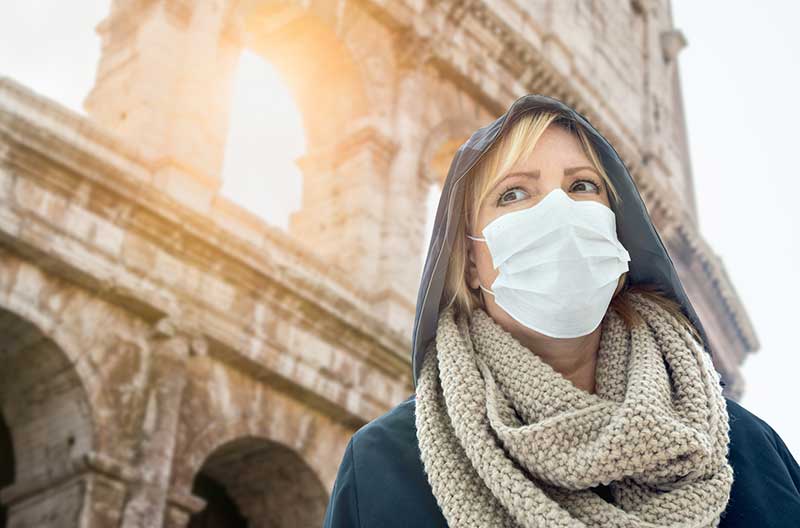 There is something more I'd like to mention. Something I feel may have been changing since the beginning of the emergency: I believe we are proud again of being Italian. When the epidemic started, we felt ashamed, convinced that it was — once again — our ill-handling of the situation to bring the country to that stage. And let's be honest and upfront, it was, at least in part. Now things are a bit different though. We've seen and we keep on seeing everyday the dedication, skills, expertise, humanity with which our healthcare practitioners all over the country are caring for people; we hear the world telling us "your docs are great," and we feel a bit ashamed for all the times we complained about our health system, forgetting that, with all its issues and limits, it remains one of the best in the world, and it's free and accessible for everyone.
We are proud also because even our institutions, despised — and not without reason — by a large chunk of us, have been demonstrating what you would expect from a country that has always placed Man, the protection of Life and Humanity in all its facets at the heart of its creed. Our lives come before the economy, that's what the Government's decisions of the last 10 days showed. They may have not always worked in that direction, it's true, but right now, in this situation of incredible fear and emergency, when mistakes cannot be made, they do. They didn't underestimate the gravity of the epidemic because of the age bracket of the most affected, as other countries of the Old Continent decided to do (yes, I'm looking at you Great Britain), because the elderly are the wisdom and the historic memory of a nation, they are those who worked to give us, the working generation of today, the opportunities, wealth and life standards we have and enjoy. Protecting them is not a choice, it's a civic duty and, more than anything, it's what being human brings us to do.
Here they are, some considerations on how this first week of quarantine has changed us. It'll be interesting to see how many of these considerations will remain true after the end of the emergency: let's hope we'll show intelligence and humanity and keep them all with us, like a small treasure.