Lorenzo Ortona came to California to serve as Consul General of Italy in San Francisco five years ago, bringing his wife, journalist Sheila Pierce, and his two children, Sofia and Luca along. The time for a goodbye just arrived and we had our last conversation to hear about his joyful moments, accomplishments, and things he'll never forget.
It was January 2016 when his mandate started in the San Francisco Bay Area and some additional territories, including Alaska, Hawaii, Idaho, Montana, Oregon, Utah, Washington State. As soon as his diplomatic career kicked off in 2002, Consul Ortona covered relevant tasks both in Italy and outside of the country: he was soon appointed as Deputy Chief of Staff for the Undersecretary of State at the Foreign Affairs Ministry; then as member of the crisis unit of the Ministry of Foreign Affairs; as Head of the Economic, Scientific and Commercial Office in Israel and, before moving to the Bay Area, as Chief of Staff of the Directorate General of the EU at the Ministry of Foreign Affairs.
During his time in California, Consul Ortona has been fully engaged and involved in a community he immediately fell in love with and that loved him back. He left a mark on all levels, by touching many projects with high economic, strategic, scientific, cultural, and local impact. It doesn't come by surprise that, during his last weeks, Consul Ortona and his family said arrivederci to many people from the Italian and Italian-American community. Some goodbyes turned very emotional, some others were a celebration of all accomplishments that make both Consul Ortona and the community proud of being Italian.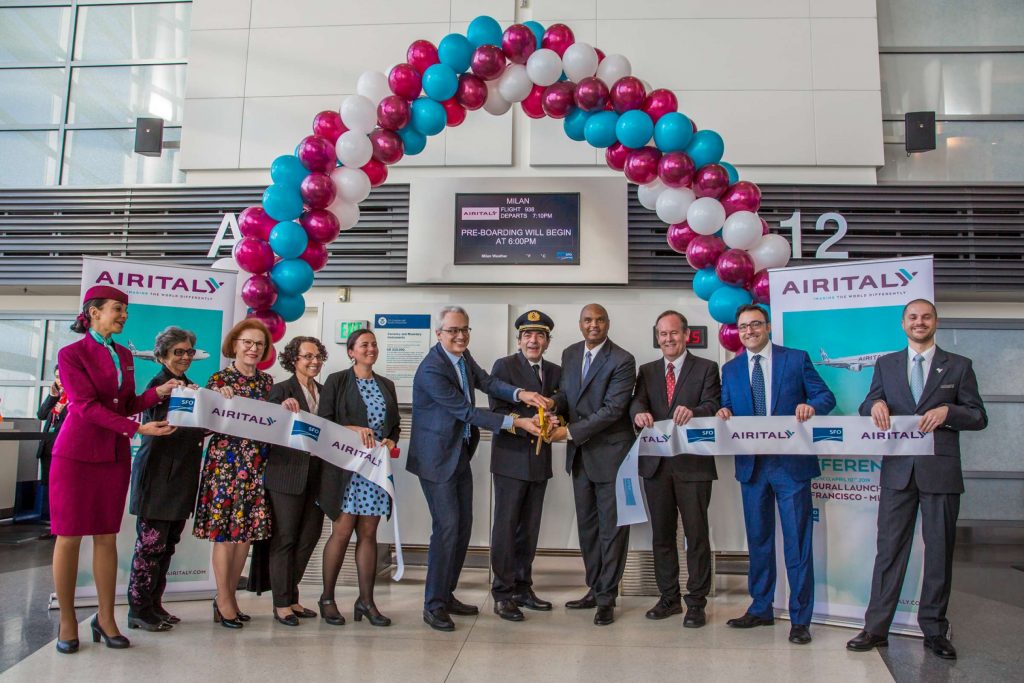 Consul Ortona, this is the last interview for L'Italo-Americano before your trip back to Italy. What has come to your mind in the last few days?
These have been very intense days, however it's important for me to remember that I leave after facing eighteen months of a global pandemic. First thing that comes to mind is how San Francisco and California handled the crisis. I am proud of how local institutions in the Bay Area managed to convey the right message around the risk of Covid, how they kept the pandemic under control and, thanks to the vaccination program, they allowed us to go back to a normal life. I was fortunate to witness the care and the attention the local government put into the matter. In March last year, I got a call from the Mayor office asking to share data about Italy. The same thing happened with the office of the California governor. That showed how much they cared and they wanted to get the pandemic under control. I leave this country with gratitude for what was done during this difficult time and with the hope that also Europe and Italy will be in a good shape soon.
Since you took office in the beginning 2016, many things have changed. How would you summarize your experience as Consul General in San Francisco?
This requires almost three answers in one. From a community perspective, I was happy to see Italians and Italian-Americans come together and grow: they all want to help one another and they worked with me and my staff to give support to those in need.
From a city perspective, when I first arrived in San Francisco, the city was growing at an exponential speed, at least until the beginning of 2020. On one hand, that resulted in housing issues because of the number of people willing to live and do business here; on the other hand, tech companies, once recognized as the best in the world, were questioned because of their involvement in elections and other social issues. Following the pandemic, things are changing again: there's an opportunity to remodel the city with community-centric solutions. San Francisco will always be at the forefront of change and will be even more protagonist in shaping the future of a post-pandemic world. Maybe, the city can regain the space lost over time and give it to artists for instance, while other cities in the US follow its model and become part of the tech ecosystem.
I am sure there are a few things or moments of this mandate that you'll always consider special. Can you name a few?
It is very difficult, it'd possibly take a book! However, I won't hide that, at the top of the list, there is the visit of the Presidente della Repubblica, Sergio Mattarella, in October 2019. After forty years, we had the honor to welcome an Italian President back to the area. He chose to visit San Francisco after being in Washington DC and I was glad to see, for instance, Italian-Americans feel close to Italy again because of this appearance. On the other hand, more than 500 people, members of the Italian tech and scientific community, joined the President in Stanford. Not only did the visit seal the work of the last two years, but it also pushed everyone to do more. That is why the soft opening of the new Italian Innovation and Culture Hub is another event to remember. We were able to secure the space and to finally get the Italian community on the map through the coverage of President Mattarella's visit to Silicon Valley. This hub will be home to Italian businesses, researchers, universities, and the Italian Cultural Institute. I look forward to cheering for it, when the official opening happens in the Fall. One more joyful memory is the 150th Italian Heritage Parade in 2018 when, after all difficulties related to Columbus Day, we could proudly celebrate the contributions of Italian-Americans to this country.
What is your proudest accomplishment from these past five years?
What made me very happy was the opportunity to announce President Mattarella to the community at the Fairmont Hotel. It was incredible to see people smiling at me and being excited. Additionally, the Refettorio of Massimo Bottura opened on June 7th, a place to host individuals and families in need, give them a meal and a network of people. Bottura's NGO, Food for Soul, comes to San Francisco, second place in the US after New York City, to help and give hope to locals in need. Last but not least, I am also very proud of the work Sheila and I did to restore the courtyard of the Consulate: with the pizza oven and the kitchen, we hope everyone in the community will be able to enjoy this little jewel.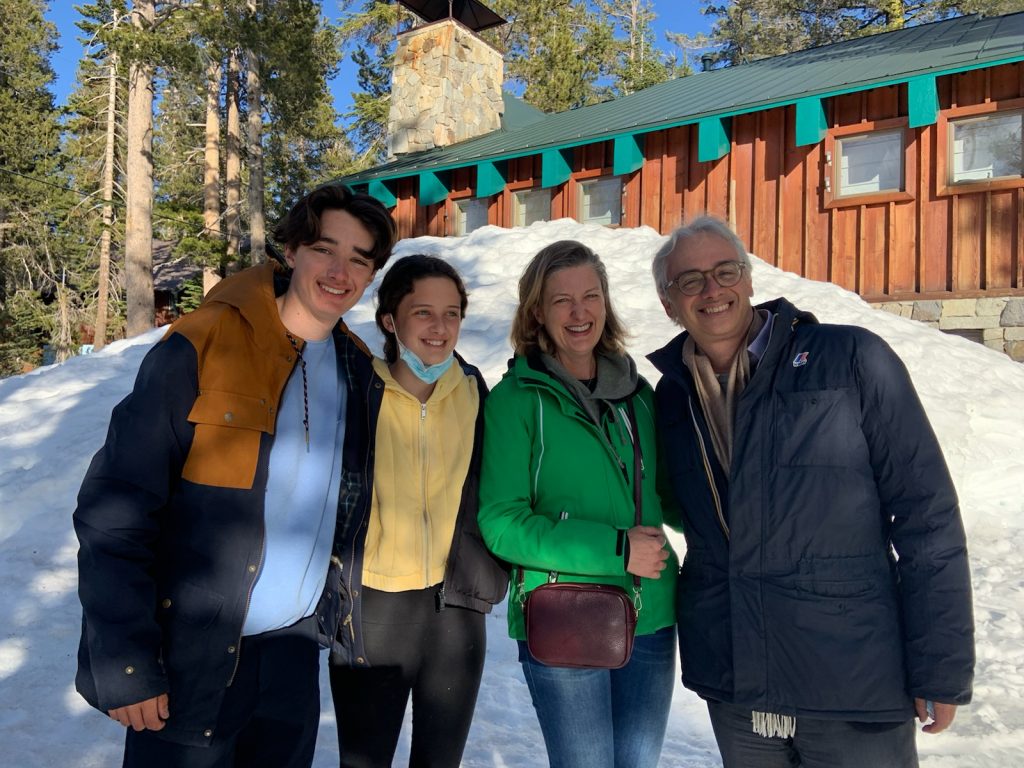 As you look back, is there anything you wish you could have done differently or you wish it had a different outcome?
After I saw Norwegian and AirItaly launching direct flights to Italy, I was supposed to cut the ribbon of a Rome-SFO Alitalia flight in June 2020. With the pandemic, all new connections were frozen and the project cancelled, however I hope it'll come back on the table some time soon.
In the last year of your mandate, the pandemic has changed the way we live both as individuals and as a community. As we come closer to the end of it, what made a difference in this community?
I am very proud of the Italians in the Bay Area and how they came together as a community. I saw restaurant owners battling against difficult times, yet cooking food for health workers and first responders. Those stories are moving and inspiring, they didn't know what would happen to their business, nevertheless they were willing to support others. Also, ICS prepared hundreds of warm meals and boxes for elderly people. Many were calling the Consulate to ask how to help – it proved that, in difficult times, Italians can really give their best.
The experience of a Consul may come together with one of family members. In your case, your wife, Sheila, and your children, Sofia and Luca, were with you during this journey. What's their mood these days? And what's the biggest memory they'll get of San Francisco?
It's sour and sweet. We knew we'd have to leave, however five years is a long time. We made friends that we won't be able to see that often. San Francisco is so far from Italy… It's difficult for Sofia and Luca, they were just kids when we came here and now they've become young adults who have to say goodbye to many friends.
Now, I'd love to ask a few, quick questions to know what "Lorenzo" will remember about his time in San Francisco.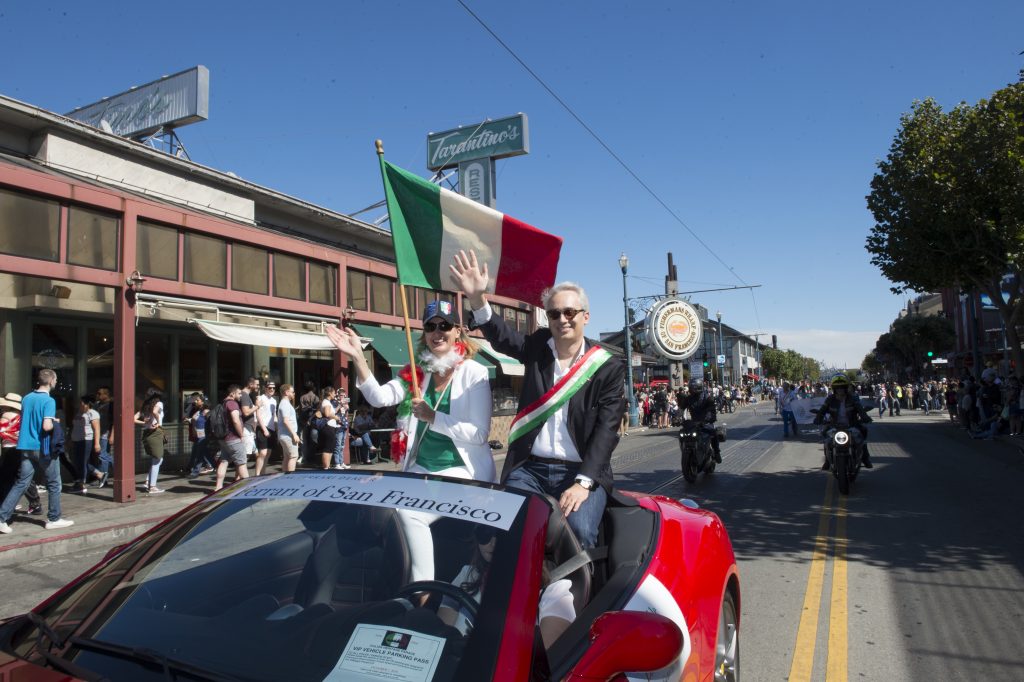 The first memory you've of San Francisco.
After we landed, still holding our carry-ons, we walked down to the Fisherman's Wharf to eat the local cioppino.
The last thing you'll do before getting on the plane!
I'll finally take my tie off.
The happiest moment of your time in San Francisco.
When I welcomed President Mattarella who was about to step into the room at the Fairmont Hotel, to meet with my fellow Italians.
The most challenging thing or moment that you faced.
The pandemic, for sure. My focus those months was to keep my family and staff safe while serving the community at the best of my possibility.
The moment you had the most fun.
We organized a night of Pizzica dancing in the courtyard of the Consulate with a local group from Puglia. That was lots of fun.
The moment you wish you could have lived twice.
During President Mattarella's visit, we crossed an empty Golden Gate Bridge, closed for security purposes, on the way to Muir Woods to meet Governor Newsom.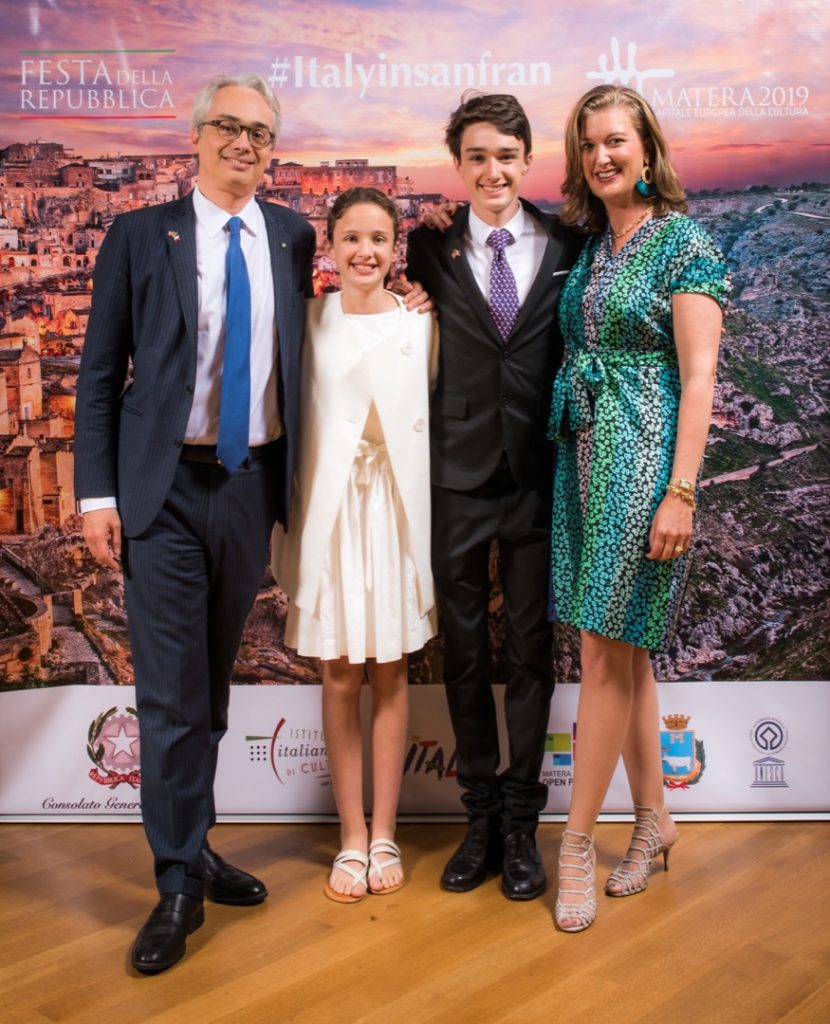 The most favorite thing about San Francisco.
Our walks at Crissy Fields.
The favorite tradition you got to discover that you really enjoyed?
Celebrating Thanksgiving in America.
The favorite place you visited while living in California.
Yosemite Park.
The thing you dislike about San Francisco.
It's too far away from Rome and Italy.
The thing you will definitely not miss.
The cold summers.
The thing you wish you could take with you to Italy.
The Golden Gate Bridge!