In 2021 we presented the story of four successful Italian women in Los Angeles who have chosen to build their careers in the United States. The goal is to inspire other women, everywhere, to celebrate each other. The starting point was to give visibility to great Italian women." Italian director and producer Chiara Tilesi tells L'Italo-Americano how the project of the documentary One Of Us began, and how after the success of the first season it expanded its borders up to New York and Washington DC.
After giving voice to the stories of actress Stefania Spampinato, entrepreneurs Elisa Sednaoui and Assia Grazioli-Venier, and scientist Cinzia Zuffada, the second part of One Of Us focused on the personal and professional journey of four other women in Los Angeles: chef Giada De Laurentiis, the head of Brands & Advertisers Solutions at the Epic Games Unreal Engine Raffaella Camera, the scientist Federica Raia and the actress Gabriella Pession. But also five on the East Coast: Isabella Rossellini, actress, author, philanthropist, and model; Natalia Bergamaschi, Head of Strategic Partners – Global Publishing Partners of Google; Cecilia Alemani, curator and artistic director of the Venice Biennale; Cristina Cassetti, scientist; and the Italian Ambassador to the United States, Mariangela Zappia, the first Italian woman to be a US Ambassador.
For International Women's Day, the second West Coast episode was premiered at the Mr. Brainwash Art Museum in Beverly Hills. You can see the documentary on the YouTube channel of the Consulate General: https://www.youtube.com/user/ConsLosAngeles.
How did the idea come about?
The project started in 2020 when consul Silvia Chiave called me because she wanted to do something special for Women's Day. Since I deal with gender equality, I proposed a documentary about four Italian women who live and work here in Los Angeles, because the stories of emigrants are always thought of as men's stories. I thought it would be nice to expand it and turn it into a sort of database of Italian women overseas.
Why did you decide to keep it up?
From the first episode, it emerged how necessary it was to tell this kind of stories. We found ourselves in them, and it made us understand the importance of continuing to talk about women who I define extraordinary, also because in the word you find "ordinary," too. Extraordinary because they have achieved extraordinary goals in their life and career, ordinary because they are like us, they had the same difficulties, dreams, and hopes as we have. From the West Coast, the documentary expanded geographically to tell the stories of women from the East Coast, too.
How did this transition happen?
In Washington DC, for the first time, we have a female Italian ambassador. After she saw One Of Us she expressed the desire to do something similar on the East Coast, which we did. There we presented the documentary in the presence of Nancy Pelosi and also of the Ukrainian ambassador because we wanted to dedicate this documentary to the women in Ukraine.
What kind of approach did you have in investigating these women's stories?
A full approach. I wanted to start with their family, to understand if they had some sort of inspiration. These are women who broke the famous "glass ceiling," so I always wonder where they started from.
What struck you about this aspect?
Almost all of them have a person in the family who pushed them, who stimulated them. It is almost always the mother who believed in them beyond any possible limitation. The common denominator is a very present mother. In other cases, however, it was their father, as for ambassador Zappia and Cristina Cassetti, whose father was a scientist, just like she is today. I want to say this because mothers are often behind the scenes, but they have been a point of support for these women. My parents have always believed in me, too, and have been fundamental, so roots are important. Then I ask them about their path, difficulties, private life and finish by asking them what their next dream is because these are women who never stop dreaming.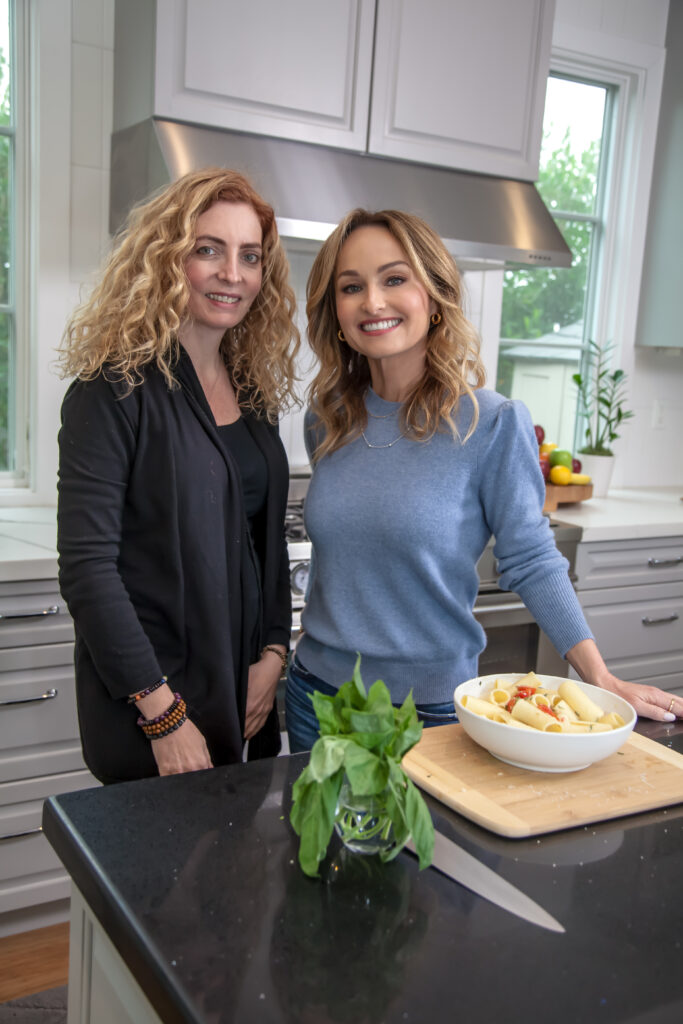 What did this experience give you?
I learned that women's strength is infinite, and also that there is a sense of unity between women. These women always have others who helped them, not only in their families but also in their profession. The narrative that we women are competitors is old and medieval, it is a Cindarella's narrative, where the prince chooses one. These, on the other hand, are women who are aware that they do not need to be chosen by any prince charming.
What message would you like to give to young girls?
That everything is possible, that there are no limits for women. Also, what they say… that if a woman becomes a mother she cannot have an important career: it's not true. Our ambassador, in the middle of her career, had two children. She felt it was important to be with them, so she dedicated four years to her family. When she returned to work she became not only the first Italian woman ambassador to the US but also the first Italian woman representing Italy in NATO. And all this after she became a mother. So the big message is that for us women everything is possible, just as it is for men.
What was your career path?
At 18, I moved from Florence to Los Angeles, where I graduated in film production. I immediately understood that my passion was to tell stories that gave me something important. I decided to dedicate my career to projects that enrich me personally, and that consequently enrich others. But it all started from my personal quest because in the end I never saw myself represented. When I came to the US, I founded We Do It Together, but first I made a film, All The Invisible Children, and now another film is going to be released, Tell It Like a Woman, directed by eight great women directors and with eight great actresses.
What new projects do you have in the pipeline?
I have several. We have confirmed One Of Us number 4, which will expand to other American cities. Then, I also have the Giving Back Generation 2 and 3 series coming out, after the success of the first Season.