In Italy, Easter comes a close second in the list of most loved celebrations after, needless to say, Natale. Both rooted in religious tradition, they are the apotheosis of Italian spirituality, heritage and, of course, food.
Easter is a movable feast, so it doesn't fall every year on the same day as Christmas does, but we don't really care: long gone are the days when bishops and popes would fight over the correct way to calculate Easter's date, we just want to open up the windows and let the spring come into our sitting rooms. For Catholics, of course, it's primarily a matter of spirituality, Easter is the day when Jesus resurrected, but one doesn't need to be religious to see the beauty in the idea itself. Easter is the beginning of the good season, the moment when Nature awakens —resurrects, even! — from the lazy sleep of the winter months, the time of the year where we begin looking up at life after the grey and white of the cold season.
Now, I am going to be honest with you, I am not a fan of spring and my favorite season is, in fact, winter so, while I appreciate Easter for its spiritual, cultural and culinary value, I am not that into the whole "finally, spring is here" vibe. But, hey: il mondo è bello perché è vario, my grandmother would say.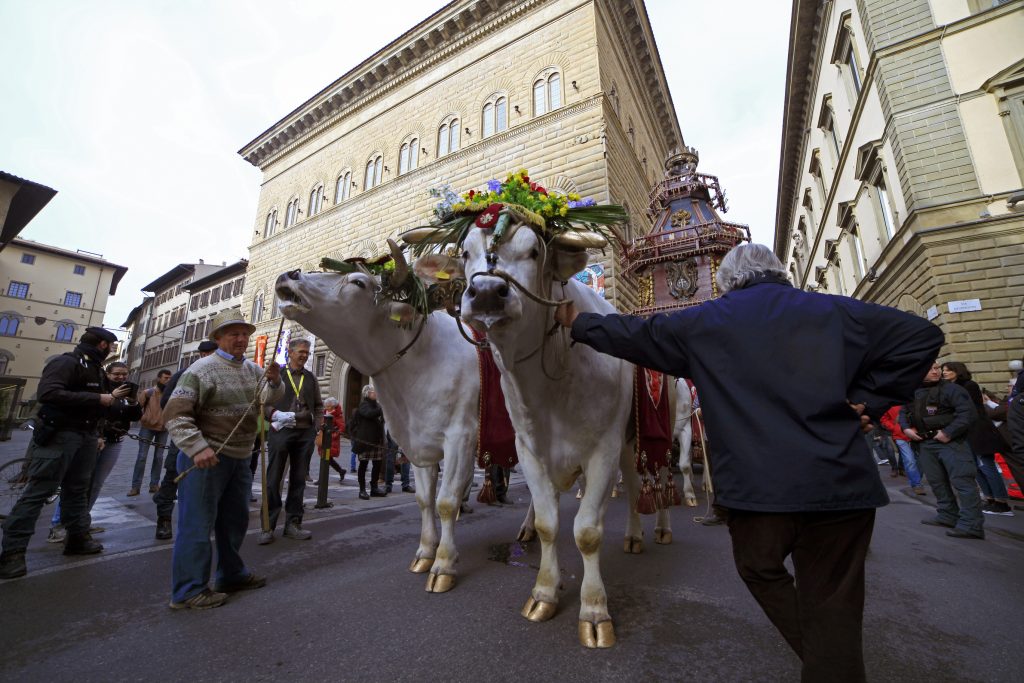 I need to make a couple of things clear: Easter is Easter everywhere, of course, but there are some differences. Let's take, for instance, the two terms Pasqua and Easter. The Italian comes from the Hebrew Pesach, which means "passage." In Judaism, it was used to indicate the passage of Moses through the Red Sea, while for Christians, quite obviously, it signifies the passage of Jesus from death to life. Easter, on the other hand, has an entirely different etymology: it comes from the name of an ancient Germanic goddess, Estara, protector of — you guess it! — eggs and rabbits. This explains why the Easter Bunny is so popular in Anglo-Saxon and American culture and not as much among us Italians. Easter eggs, on the other hand, are very, very common indeed.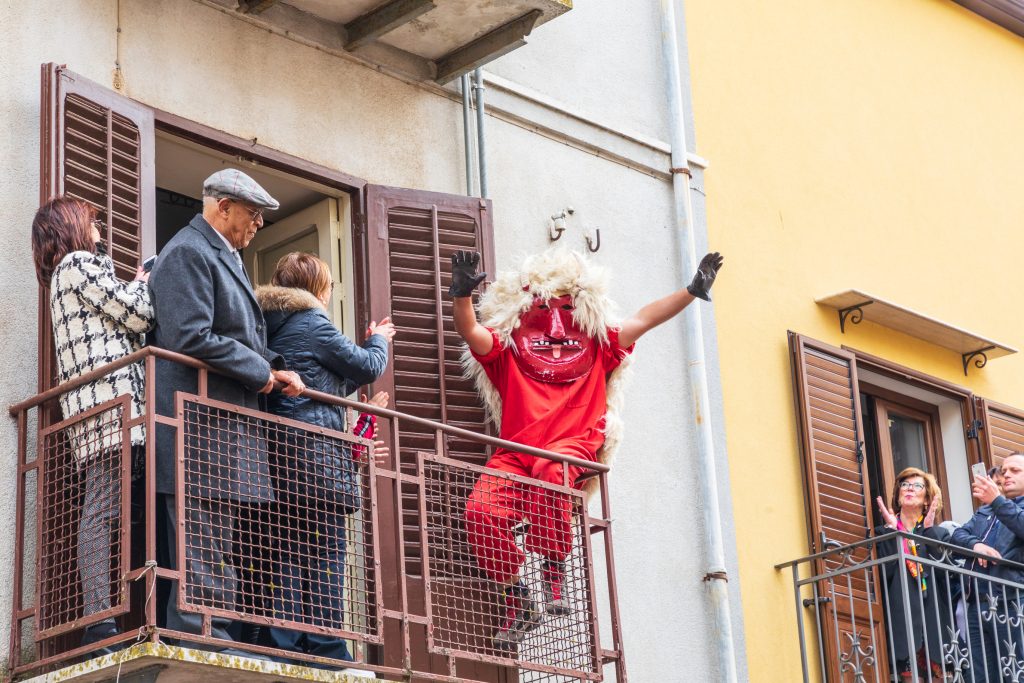 There are a few things we should mention about Easter in Italy. Just like it happens around Christmas, the country buzzes with activity, especially the smallest villages, where old religious traditions are more likely to be kept alive: it's a turmoil of choir rehearsals, flower decorations and town center processions, a bow to a distant past, to memories and faith, even if many people may no longer know where certain traditions come from. Bakeries' windows, all of a sudden, are full of chocolate eggs, colombe, pastiere, and non-vegetarians head to butchers to book their lamb for Easter Sunday. Grandmas bake cestini di Pasqua (Easter baskets) for their grandchildren and hand them small, sugar coated chocolate eggs in all the colors of the rainbow to go with them.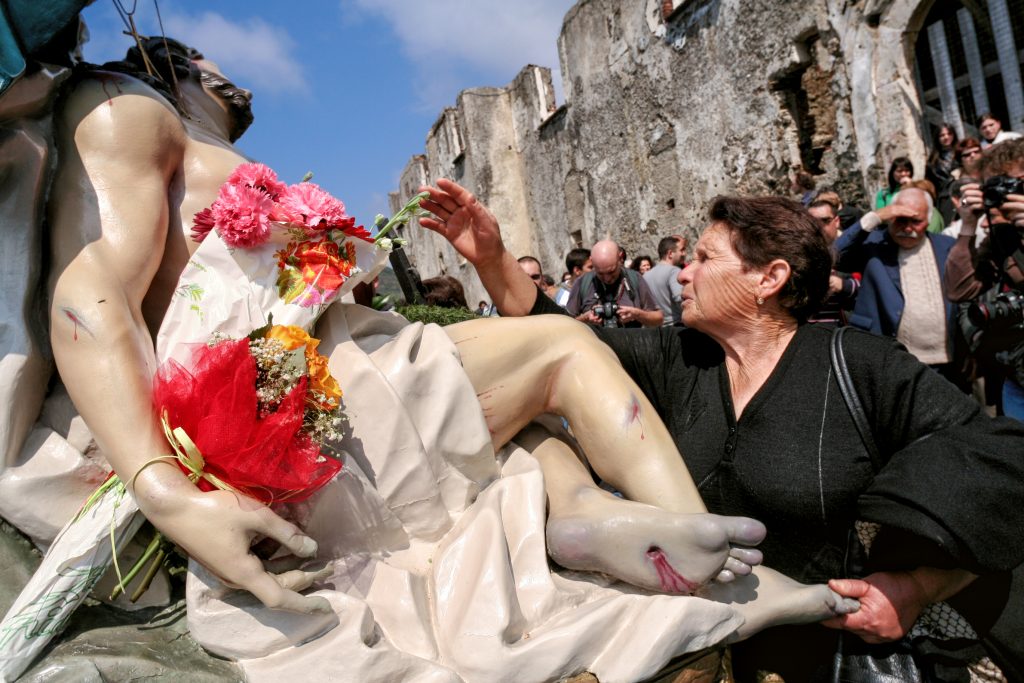 The flavors and the colors of Easter in Italy are those of the spring: it's all yellows, whites, light blues and gold. It's the orange blossom and vanilla of pastiera and the candied orange in the colomba. If Christmas is deep crimson and silver, Easter is the feast of pastel shades and sugar. We do play a lot with the dichotomy between Christmas and Easter, in Italy. We like to say Natale con i tuoi, Pasqua con chi vuoi, which means you should spend Christmas with family, but Easter with whomever you prefer: that's funny, because I doubt you'd find parents or grandparents who are ok with you not having Easter with them to go and join some friends instead. That is to say, it's all good on the paper, but in reality… don't even think about it.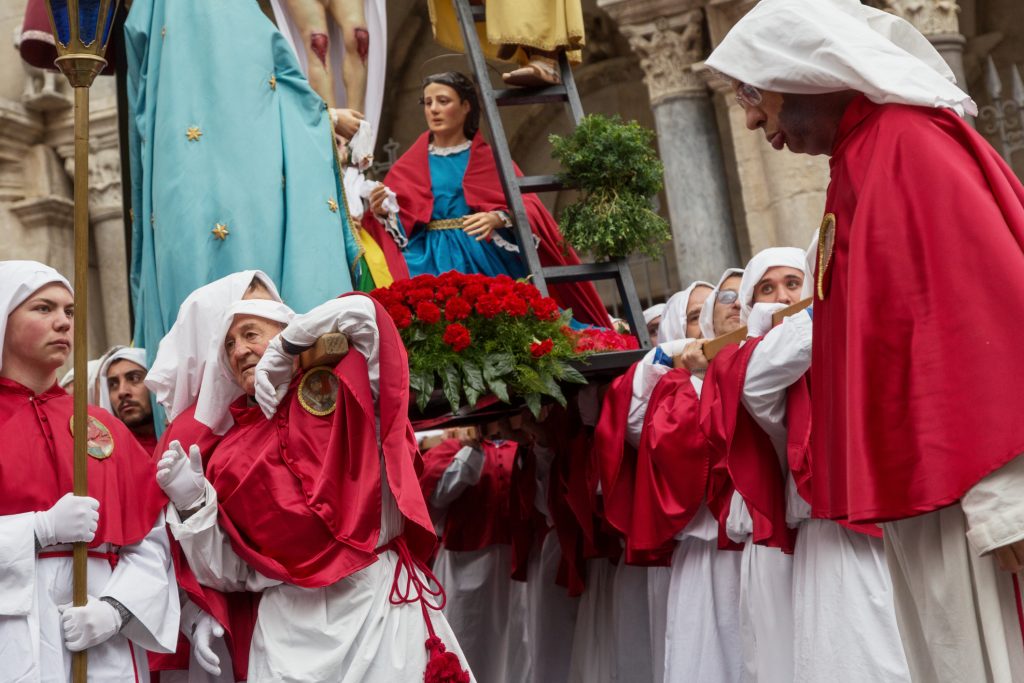 And so, Easter morning comes and how would you begin a day of celebration in Italy, if not with loads of food? In many parts of the country, especially in the center and the south, it is traditional to have a colazione di Pasqua,or Easter breakfast: it is the only time of the year when an Italian accepts without complaining to have something savory this early in the morning — you know the way we are, we rarely stray from our "cappuccio e brioche." Romans begin Pasqua with a frittata di carciofi, an artichoke omelette, while Umbrians break the fasts of Lent with local capocollo (a type of cold cut), cheeses and their pizza pasquale, a gloriously rich bread that is to die for even on its own.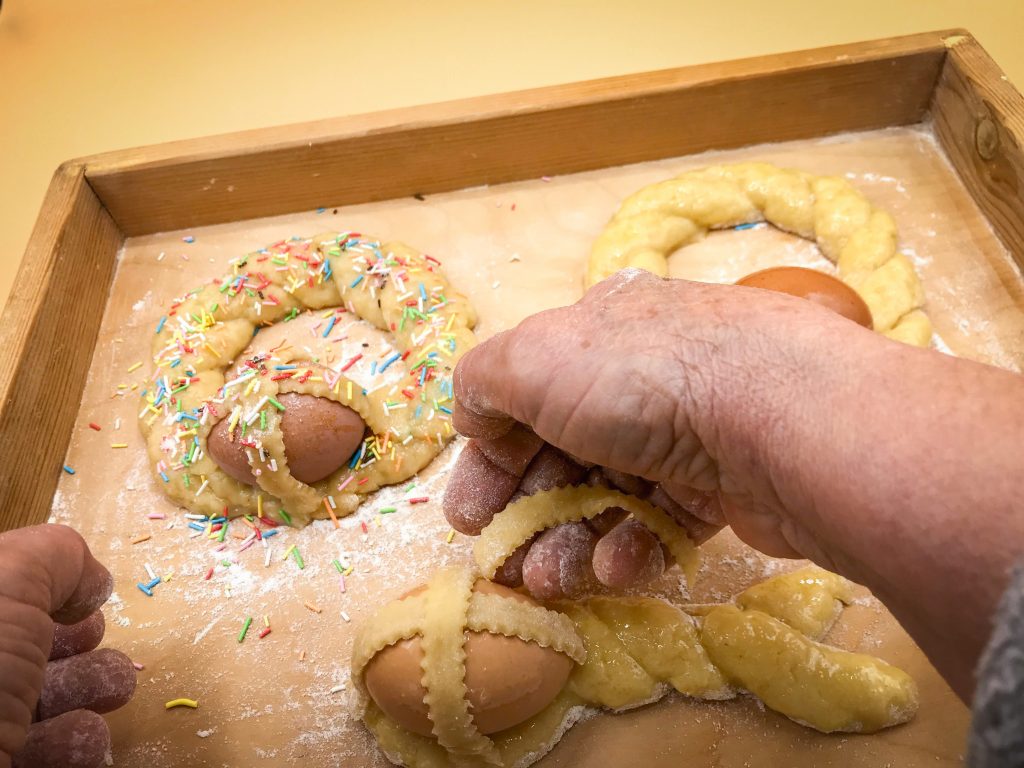 Then, some go to mass, others stay home cooking, everyone feels the zest of spring taking over. And let's not forget that tomorrow is Pasquetta: now this is essential to keep in mind if you are the one cooking, because what you make today, it's for tomorrow, too. In Liguria and Piemonte is torta pasqualina, in Naples is frittata di pasta and of course there are almond cookies from Sicily and all that colomba you didn't manage to eat. Pasquetta is the day you eat outdoors and enjoy the sun, the day you meet friends and have a barbecue, the day everyone brings "some leftovers from Pasqua and let's call it a day." Pasquetta is a fully Italian tradition indeed, one we don't share with any other country in the world, a way we have to lengthen for an extra 24 hours the celebrations of Easter. Another day of cheer, good company, good food.
To conclude, a question: what's left after Easter in every single Italian home? Chocolate: pounds and pounds of chocolate, especially if you have children around. Easter eggs are delicious, but there is only so much chocolate you can eat, so out comes the Tupperware, trusted companion to save food and keep leftover fresh, where we'll preserve Easter eggs until we'll have made enough chocolate cakes and cookies to have it all polished off. By then, we'll be on the cusp of summer, and it'll be time to think about gelato.