Kings of the internet, rulers of our homes, cats have also another important role in Italy: they are emperors of the Città Eterna. If you visited Rome, you know felines are revered and respected around its streets and that they have a penchant for settling in the city's most iconic archaeological locations, including the Imperial Forum and the Colosseum.
However, the most famous of all Roman feline colonies is the one at Torre Argentina, where kitties of all ages, colors and temperament live quietly and happily among the ruins of ancient Roman temples and homes. Let's be honest: is there a more apt location for a cat to live in than a place where, once upon a time, emperors used to hang?
No, there isn't, really.
The colony of Torre Argentina is famous because of its organization and its size, so much so that it became popular even among tourists, who are often seen admiring the ruins from the street, eager to spot one of the many furries living there. And they do love showing themselves to us: elegant, indolent, always beautiful, always haughty.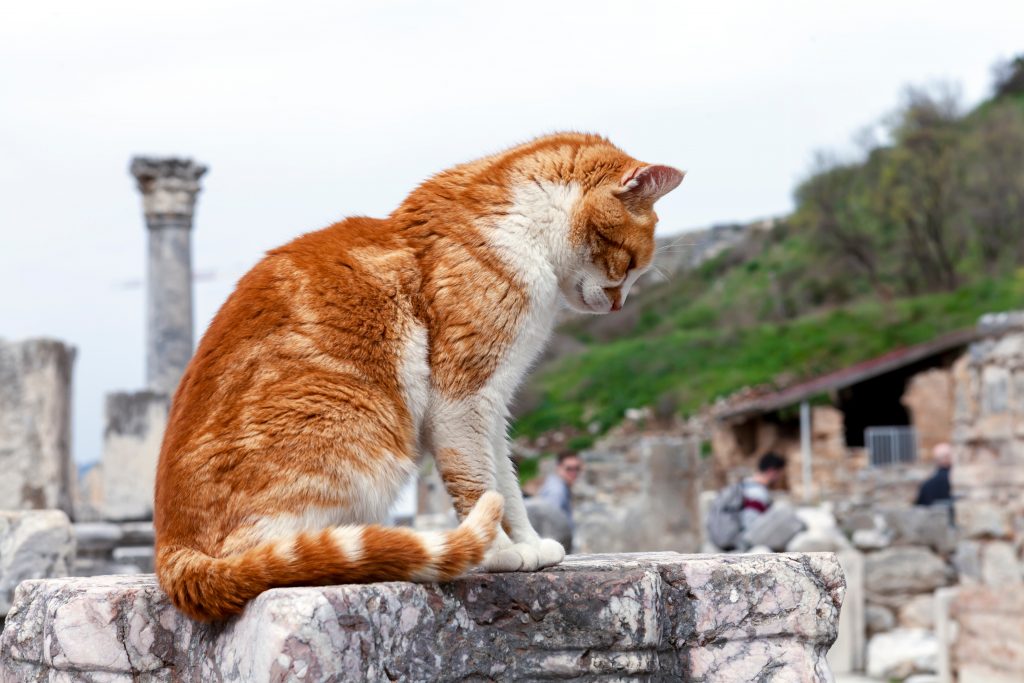 Here at Torre Argentina, many Roman gattare (that's the Italian for cat lady, ye all) take care of a sanctuary that about 250 cats call home. With love, kindness and respect, they ensure their four-legged friends are healthy, warm, fed and free from disease, supported in their endeavor by good natured vets and generous donors.
But how did Torre Argentina become home to the most famous cat colony of Italy? Well, because cats chose it, of course. But cats never pick a place — or a person, for that matter — randomly. Just like cemeteries (another notorious locus adored by felines: have you ever heard of the colony at the Montmartre Cemetery in Paris?), archaeological sites are loved by cats: they are quiet, spacious and offer plenty of nooks and crannies where to find repair and protection. Alas, they are also a place where it's easy to abandon unwanted kitties and that's certainly how the Torre Argentina colony initially grew.
But there is more to this location than that. There is more that brought cats there.
If we want to trace back the origins of the colony, we need to step back in time, all the way to 1926, when urban redevelopment began in the area of Via San Nicola de' Cesarini, with the aim of improving viability in the city. Plans to gentrify the area and bring it up to a kingdom's capital's standards had been presented almost 20 years earlier, in 1909, but no one could imagine a real treasure was hidden underneath the surface. As it still happens in Rome to this day, an archeological surprise awaited workers busy with digging and razing: temples. Yes, ancient 4th century BC Roman temples — four of them, a discovery so important that, after some diatribes between the Belle Arti and locals, and subsequent excavations, the Foro Argentina was inaugurated, on the 21st of April 1929, the 2682nd anniversary of the foundation of Rome.
The Forum of Torre Argentina used to be a place of cult, a place of the gods: no wonder cats chose it for themselves, right? But there is more. Further archeological investigations demonstrated that part of the remains located on the western side of the site belonged to the Curia Pompeia, the Curia of Pompey, the place where Julius Caesar was murdered.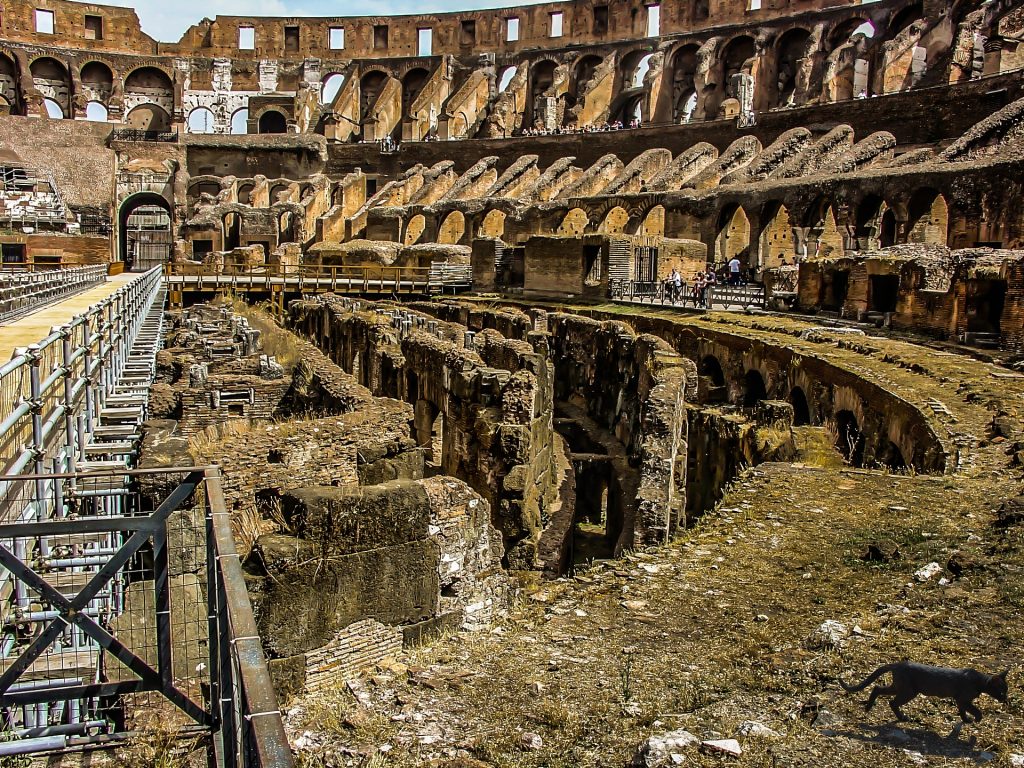 And so, we discovered that Torre Argentina is not only a place where worship took place, but also one where men of great political power and civic value would gather: what perfect location for cats, animals used to be worshiped like gods in antiquity and that, today, boss us around like the gorgeous, smart rulers they are.
The gattare of Torre Argentina tell us that their cats love resting among the ruins of the four temples, as you would expect, of course. There is one they love in particular, the temple dedicated to Aedes Fortunae Huiusce Diei, the goddess of everyday's fortune. Just like saying: "do like us, take delight in everyday's small treasures. You may just appreciate life more."
If you want to know more about the Colonia Felina di Torre Argentina, its history, its cats and how to adopt one of them (yes, they have distance adoptions, too!), check out their website at: https://www.gattidiroma.net/web/en/or their social media channels, Gatti di Roma-Roman Cats on Facebook, Torre Argentina Cat Sanctuary on YouTube and Gatti di Roma on Instagram.