Were candles invented in Italy? Well, the claim is partially true, because if we know candles were common among the Greeks, we have also proof they were used by the Etruscans, who lived in the central regions of our peninsula: they would use beeswax to mold them and rush as a wick.
We know that the Romans used candles already in 500 BC, both as a source of light in households and as religious offerings to the gods, especially during the Saturnalia. They had a hemp wick and they were made out of pitch or tallow. Romans also had beeswax candles but they were more expensive and common only among the wealthy or beekeepers, who had easy and cheap access to plenty of raw material.
In Roman homes, it wasn't unusual to find elaborate chandeliers and appliques on the walls, just like it became common in later centuries, where candles were placed to illuminate the rooms.
Making candles was simple: all you needed to do was add a layer of wax or tallow around a wick: these were very thin candles, which were then twisted together to form larger ones. They looked a lot like ropes, which the Romans called funes, and that's why candles were also known as funalia in back then. Interestingly enough, the Italian word "torcia" (a torch, but also, in modern days, a flashlight) comes from the way ancient Roman candles were made: by twisting ("torcere") little ones into a larger one.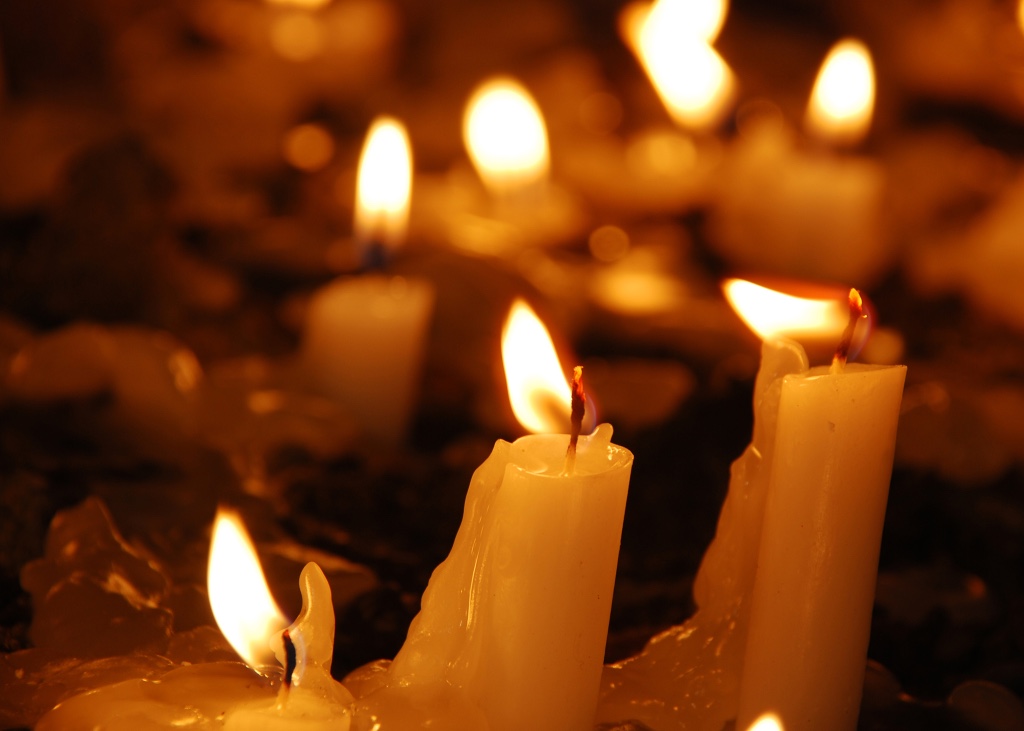 In Rome, smaller candles were used in homes, while the larger, "twisted" ones, were usually carried outside. The Romans had their own streetlights, too, and they were made with these large candles, usually placed on large bronze or marble holders set on external walls.
While traveling by night and within its camps, the Roman army used big torches made with pitch and wood: the soldiers would carry pitch with them but would usually source the wood locally, wherever they were. Pitch was also important for another reason: it was used to make incendiary arrows.