What does being — or better, feeling — and identifying as Italians mean, when living outside of Italy? What is Italy, for all those born from migrant parents, people who left il Belpaese and crossed the ocean to find a new life or are their second and third generation children, and grew up listening to tales of a far away, much loved country, but don't have any other connection with it? Is there anything bringing all these people together, beside a surname, a double passport and an old photo album?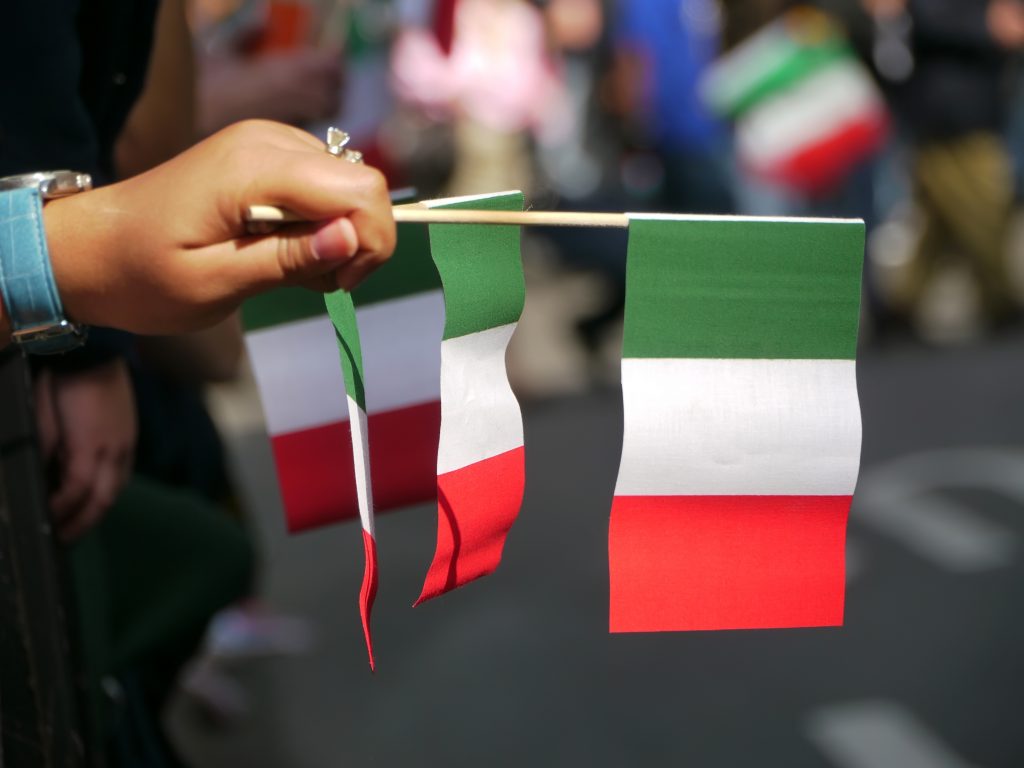 In truth, it's difficult to answer this questions without risking to get boxed into a more or less generic category, because each one of us experiences personal identity very individually. Speaking about the idea of "belonging" — to a set of values, to memories, to a shared language and culture — would be more correct, especially to avoid the danger of falling into national stereotypes: devotion to family, the art of making-do, gestuality, good food, creativity, soccer, aesthetic sense and fashion. These characteristics should be considered a flexible framework in which everyone can find or not a connection, depending on personal or family history and on independent life choices.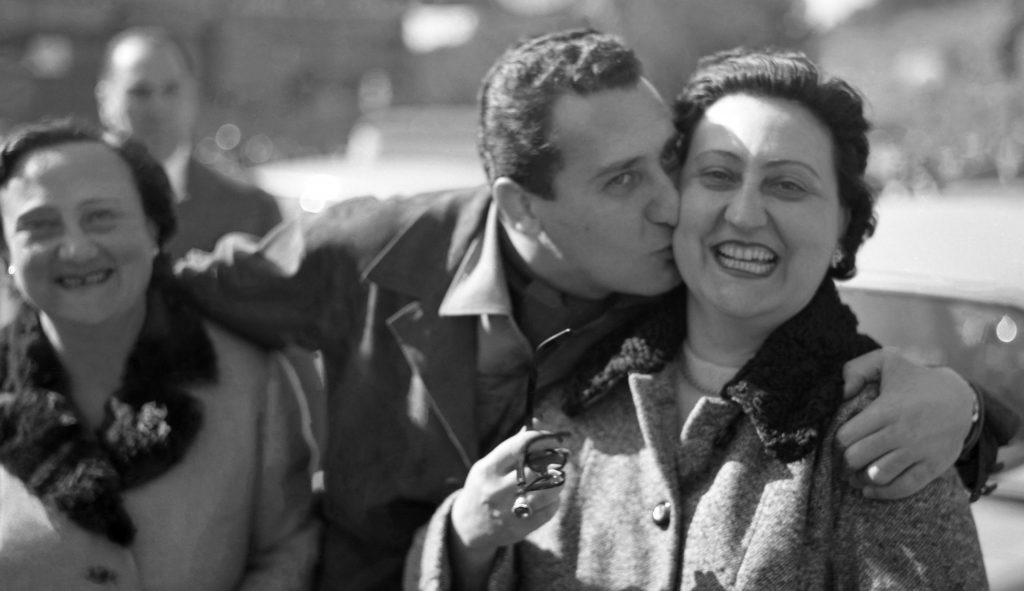 A definition of "immigrants," expats, of "Italians with an hyphen" can be considered a lowest common denominator, especially during this Italian Heritage Month. Each one of us feels 20, 50 or 100% American, but there'll always be a drop of Italian DNA in our blood. Even when ties with Italy are denied, a time of reckoning with them is bound to come: one choses, valorizes and passes them on to his or her children, or not. It's a matter of convenience, assimilation, refusal or necessity.
One hundred years ago, Alberto Sordi was born. And no, we haven't finished speaking about identity: quite the opposite, in fact. Sordi, one of the best interpreters of Italianità, is a perfect starting point to ask ourselves some questions about being Italian, about the evolution in time of the idea itself of Italianità, and how up-to-date the widespread idea of "Italiano medio," the average Italian, of that national-popular prototype the great Roman actor personified within and well beyond all of his characters is.
To be honest, this is a question people in Italy should ask themselves, too, because if it's true that Sordi did take a vivid snapshot, with his characters, of our "being Italian," it's also true that everyone is free to recognize him or herself in them or not, to consider their contemporariness and their ability to still represent a national way of being, but also, on the other hand, their possible belonging to a distant past that no longer represents today's global, virtual and multicultural dimension.
Because this is exactly what happens: we're in part children of our Motherland and interpreters of her spirit, in part specific individualities, unique souls.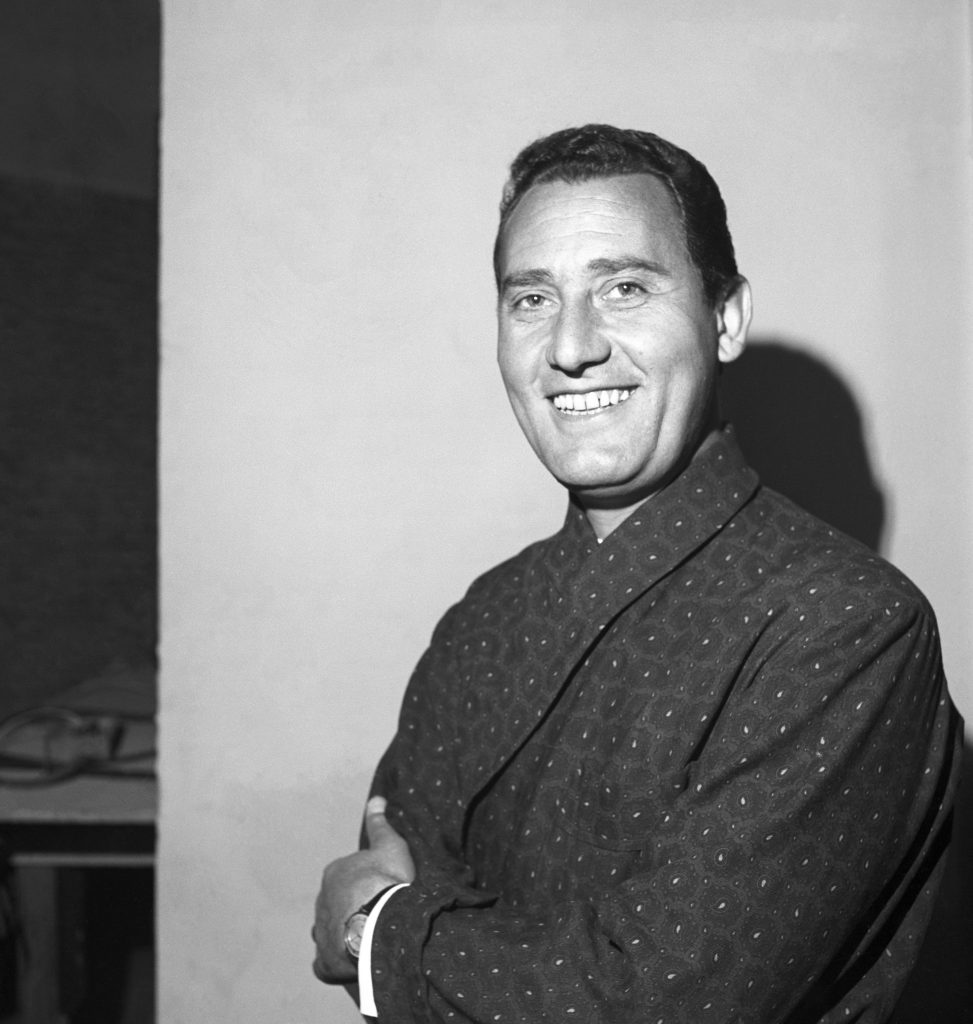 In conclusion: it's an open question, that should be answered freely.
Italian historian Paolo Mieli, creator of the documentary series Italiani, explains that: "Saying that Sordi was the embodiment of the average Italian, is cliché. Saying that the many 'masks and typologies' he portrayed in over half a century of cinema and 150 movies is a treatise about Italian history is cliché, too. Because, in the end, he was the one who imposed such truism and explained it to us. Sordi —he continues — created a gallery of characters who were always different but had the same goal: being ironic about 'modern' Italians and their character, about the way they were attracted by comfort, by wealth and by social affirmation, moralists and tricksters at once, fearful, with some bouts of heroism. When he turns 70, in June 1990, he's already become part of our imagination: interviews, events, festivals about the Alberto Sordi 'that was.'" The transformation took place: Sordi is representation of all meanings associated to his characters, well beyond the world of cinema. Sordi is a symbol of Italianità.
A cliché, also because he's been more than an average Italian: he's been a man, an Italian and an artist well above standards, as eclectic, colorful and extraordinary as he was. He wasn't only an actor, an interpreter, a character-actor. "Sordi was the greatness itself of Italian art," Francesco Rutelli, former first-citizen of Rome declared in 2000, when he gave Albertone his tricolored sash and made him mayor for a day, a present that the Capital, and Italy all, had wanted to give him for his 80th birthday. In that occasion, after four hours of hand-clapping, photos, ceremonies and bouncing around the Campidoglio, he distilled in a joke the very essence of a community's identity, something that, today, really makes us understand why he was — and always will be —-our "Albertone nazionale," from North to South: "A Ruté. nun je 'a faccio più. Non vedo l'ora di levarmi 'sta fascia. Io ho ereditato al cento per cento l'indolenza dei Romani" (Ruté, I've had enough. I can't wait to get rid of this sash. I 100% inherited Romans' indolence). To be honest, though, he wasn't all that indolent, if you think he started working very young, moved by the sacred fire of the arts. Actor, director, comedian, screenwriter, composer, singer, voice actor, musician, journalist; he worked for radio, TV, theater, almost until the end, collecting an incredibly long list of successes, pages and pages of filmography.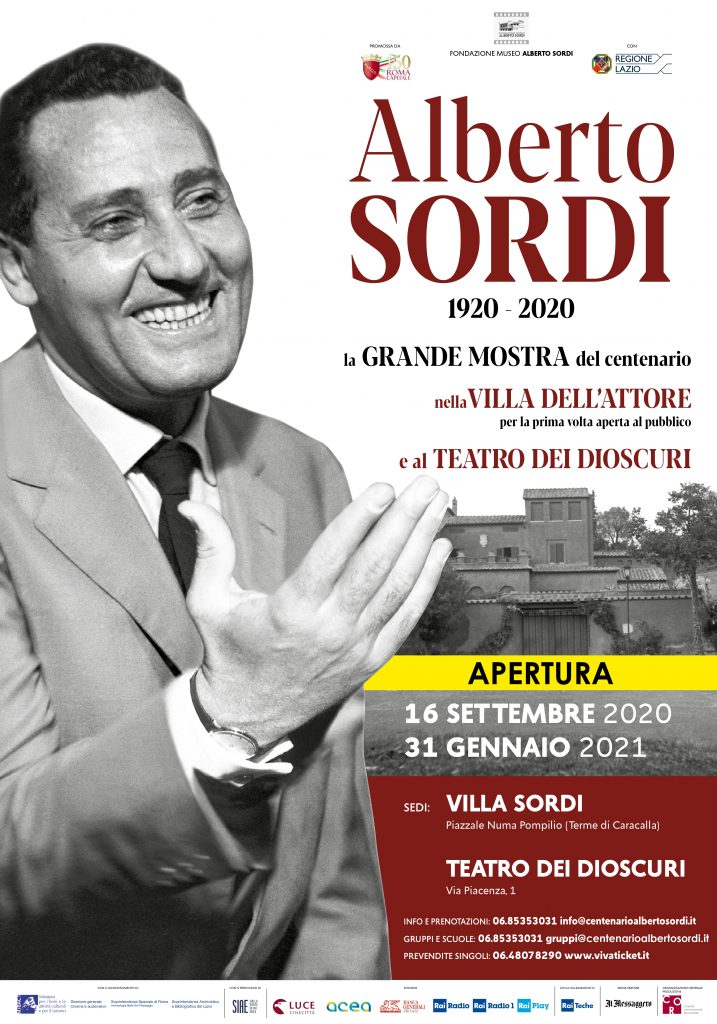 Il Centenario — Alberto Sordi 1920-2020 is a unique exhibit set in the actor's iconic villa by the Caracalla Baths — an architectural jewel bought in 1954 and opened for the first time to the public — and in the Quirinale's Teatro dei Dioscuri: spaces where the tale of Sordi's long career develops and where, at the same time, his most private side is also presented through objects, images, videos, clothing, curiosities and never-before-seen documents. From his personal theatre to his gym, from a curious personal barbershop to his office and his bedroom, all the way to the large halls embellished with De Chirico's paintings, bought directly from the artist with whom Sordi was friend. A sanctuary that is also a museum filled with autograph scripts, radio plays, films of all kinds, the Harley Davidson of Un Americano a Roma, pictures that tell us about Sordi the benefactor and Sordi the dog and horse lover; about his intense, but unstable relationship with women and his fame as a golden bachelor (taken: always. Married: never); about his passion for the history of cinema, with his collection of more than 20.000 pieces.
At the Teatro dei Dioscuri, the focus is on Sordi's personal "American myth," which is the other face of the same coin, that is, the way Italians see the quintessential American. But there is also something else, something that can help reflect on what we've been discussing.
In Storia di un Italiano '79-'86, a 1970s TV show where our country was described, Sordi abruptly enters in our collective imagination, because he brought to our screens, with his characters always based on profound attention to social changes, the portrait of an era, giving us back our history in the years from the Second World War to the economic boom of the 1960s. This is when he becomes relevant for our discussion about identity.
Because, always led by talented directors and screenwriters, he managed to portray the desires, hopes and disappointments of 20th century Italy, he gave a face to the "average Italian," even if he showed, at the same time, an absolute unicity, a versatility that can't be labeled and that is typical of a man and an artist well above standards. This is what makes him special and iconic. His movies and his "typically Italian" characters are mirror to society, they are authentic and ironic portraits of an epoch, of which Sordi, with profound lightheartedness but also with the necessary ferocity, defines flights and falls, hopes and disillusions, human heights and misery.
Today, it's important to watch his movies, so that we can confront ourselves with them and understand where we come from, who we were and how we used to live. They are functional in this Italian Heritage Month because they exemplify Italy, they translate Italians, they place us in front of all that corollary of Italian vices and virtues we either carry around like a badge of honor, or we are ashamed of.
In 2020, Sordi's Italy seems centuries away, yet that black and white tale is only a few decades old. It tells us about how and where our grandparents and parents lived; about the belly of the country which many Italian-Americans of today come from and the social horizon where they grew up; about the mind map with which they interpret America and its reality and the reasons behind their professional redemption. But Sordi's Italy is also memory: it's memories of the country we left behind and of stories our relatives would tell us on the phone; it's quick trips home with the labored and useless search of our roots in a landscape that is no longer the same we had left behind. Watching Sordi's movies is useful also if we want to understand what's in the mind of those Italian-Americans who left after having grown up in Calabria, Piemonte, Abruzzo: there, they still have memories, emotions and lively ties with Italy.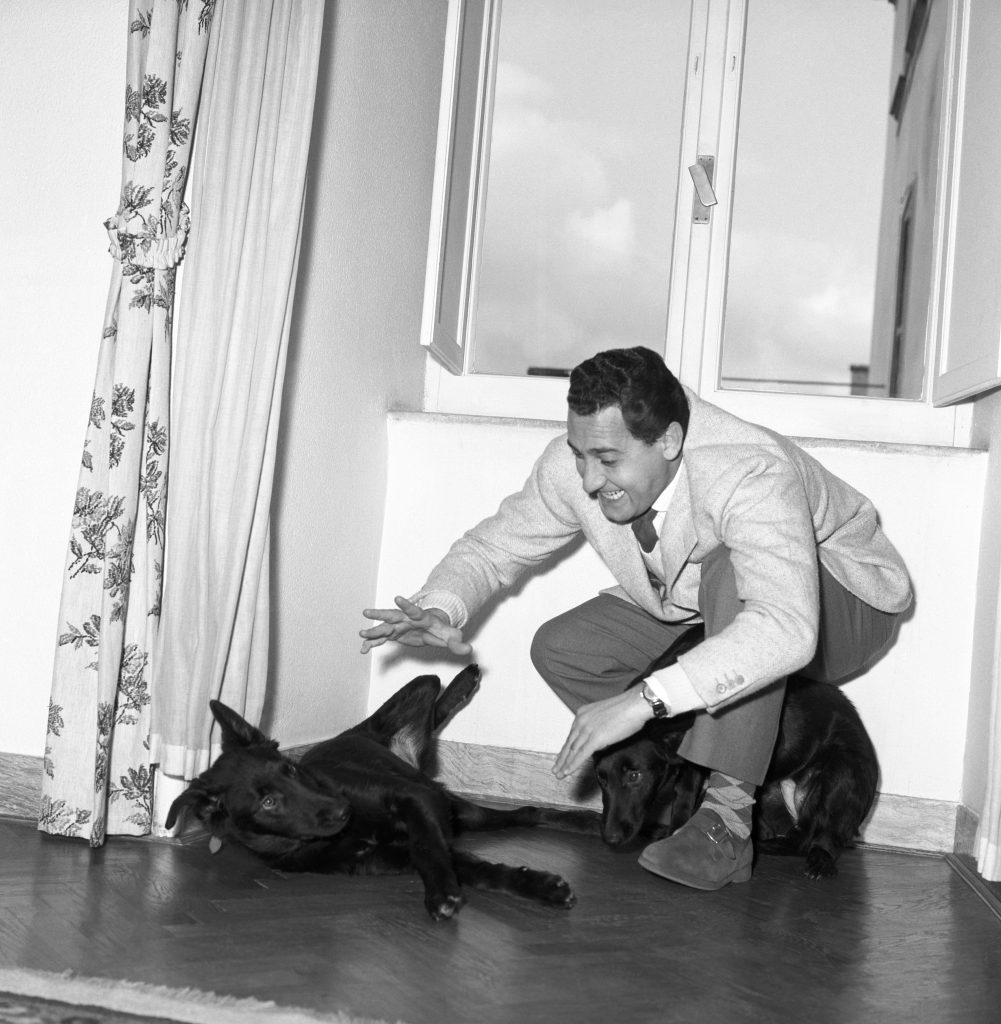 Coming to terms with our recent past is essential, because that's where are roots are. Not because there is a month in the year that reminds us about our Italian heritage, but because if we start reading a novel from the middle, we'll never get the plot in its entirety.
"Sordi has been a great protagonist of cinema, because his history turns into culture through the recurrence of themes and values, ambiguity and amorality, pretenses and small acts of piety," says art critic Maurizio Porro in the catalogue of Il Centenario exhibit. This is the point: coming to terms with culture. And Sordi, as a popular icon, help us look at ourselves in the mirror, all the while giving us enough distance to be critic when necessary.
"Today, there is no Alberto Sordi. Someone like him couldn't exist. There is no actor who would choose, in full complicity with directors, to portray the average Italian — who became much, much worse in the meanwhile — in his private functions of husband-single-seducer or public functions of traffic cop-moralist-detective-doctor-taxi driver, and even of mafia man, as in a beautiful but neglected movie by Lattuada."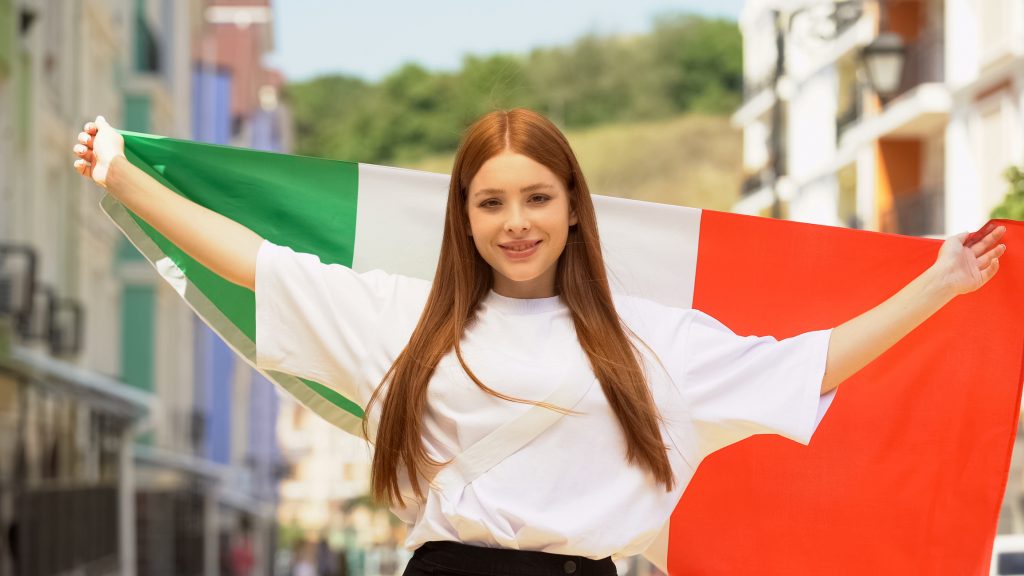 This Italian prototype, is the quintessence of Italianità, the term of comparison, the means of contrast, the mirror that helps us reflect and that can make us feel more or less Italian. We can identify in those characters, see ourselves in each bitter, human or funny smile; we can recognize behaviours in the Italians we meet during our summer holidays, discover the common traits that keep together all Milanese, Romans or Sicilians. With Sordi's films, we can walk through Italy's long post war period, from poverty to reconstruction, to the boom and the dolce vita, all the way to working class protests and, then, to the deep nostalgia for a time that no longer was, when we approached the new millennium. Or we can deny to have been "just" like that. In both cases, it means we did come to terms with our Italianità.
A special thanks to the Cineteca Nazionale– Centro Sperimentale di Cinematografia, Rome, for the precious collaboration offered in sourcing the photographic material for this article.