October, the month dedicated to Italian Heritage, is about to end. It's been an eventful four weeks for the world and for the US, a month encased in a year, 2020, which has brought to all of us pain, worry, fear. A particular month for the US especially, with a presidential election just around the corner, the POTUS catching and recovering from Covid-19 and fears for health rising once again. So much so one could almost think, in fact, that Italian-Americans, this year, had something else in mind rather than celebrating their heritage.
But this hasn't been the case. Being Italian-American is much more than mere celebrations and, most of all, it isn't something people discover and embrace just once a year. Just like we love our fathers and mothers always and not solely on the days officially dedicated to them, cultural identity is something that transcends official events and cannot and should not be relegated to officiality.
When we asked our readers, at the beginning of the month, to tell us what it meant for them to be Italian-American, we knew they'd have answered positively to our request. The result was a heartfelt pouring of cherished memories, ideas, connections; tales of reaching the US and making a home of it, all the while remaining profoundly attached to Italy; fond recollections of people who are no longer of this Earth, but whose presence remains strong, also through their heritage and what it meant to them. Of course, there was much talking around the long-lasting diatribe about the righteousness of dedicating a day to Columbus — diatribe that seems so incredibly unaware of the basic tenets of historical analysis, such contextualization and adequate evaluation of sources — and some considerations our readers made are certainly worthy of some reflection.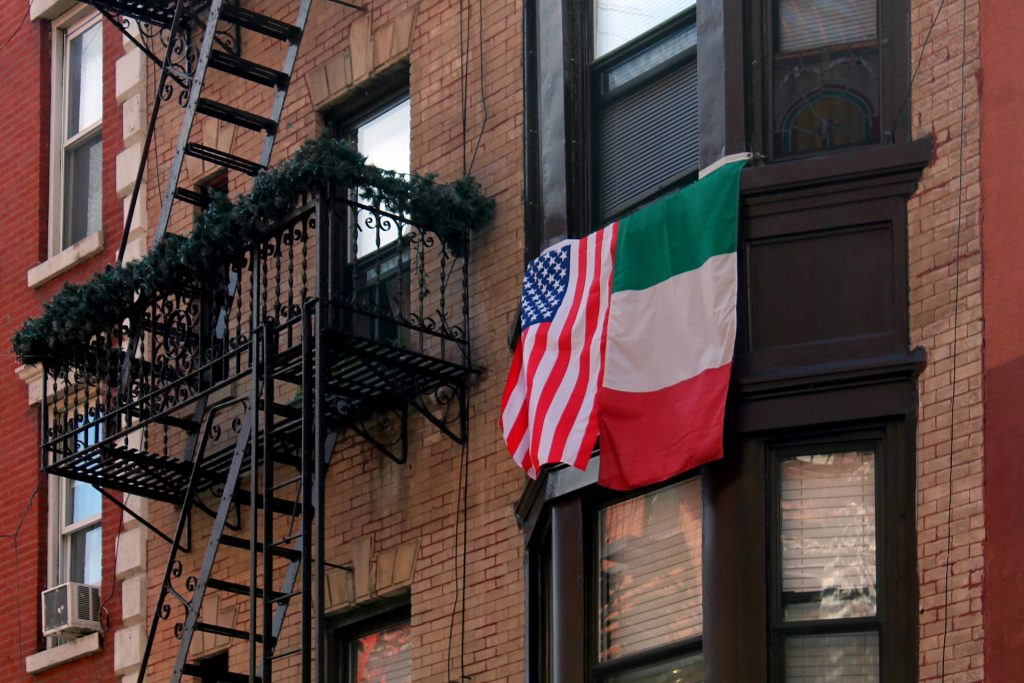 But the most beautiful thing emerging from the thoughts and words of our followers and readers, from your thoughts and words, is the enduring, strong and meaningful connection each and every one of you feels with Italy, with her culture and with all that the country represents in your eyes and hearts: family, love, heritage, identity, a meaningful facet of your existence.
With pleasure, now, I leave space to your words. In their simplicity, in their incredible enthusiasm, they show all the love, pride and respect you have for your roots, along with that joy de vivre so often associated with us Italians, regardless to which side of the Atlantic we happen to live.
The words of Victoria De Maio are probably those encompassing better the feeling of all of you, sharing a message that returned powerful through your messages: "being Italian-American," she says, "means everything to me. It's my roots, my heritage and if it weren't for my grandparents taking that voyage, I would have no story. I am beyond grateful for their courage and grit." Pat Oliver shares similar thoughts. When asked what being Italian-American meant to her, she was adamant: "Family. Family. Family! I'm half Sicilian half Piedmontese. Wonderful memories surround get togethers with kids running around, tons of food and traditions. My family on both sides were hard working farmers. It makes you understand their determination coming to USA for a better life, but not giving up their heritage. Every time I go to Italy my soul sings. I am so proud of my roots!" Funnily enough, it came out that Pat's ancestors from Piedmont came from the same area as me: how small the world can be, and how short the step towards making, perhaps, a new friend.
Joe Gannotti considers the courage and hardships his ancestors had to face a defining trait of his "being Italian-American," and sees them both as a reason to appreciate being an American, too: "I think it means that I know where my roots are and understanding the hardships my grandparents faced coming over here to America. (For this reason) I don't take being an American for granted."
Similar to those of Victoria, Pat and Joe is the thought of Elyse Shafer, who also stressed how her Italian-American heritage helps her feel closeness with people who are no longer around. She says she is "So thankful and proud to celebrate the traditions that both of my Italian parents and their parents imparted to me. My heritage has become even more important as a way of keeping them close, even though they have passed."
Michele Gable Napoli's message is very meaningful, too, because it comes from a non Italian-American who loved one for all her life: her perception of the "family," the sense of belonging she experienced with her husband's family — and still continues today, after his sad passing — touch the heart: "I am not Italian American, but I was married to a great guy who was. His family welcomed me into the fold. His Mom taught me so much about Italian home cooking, and we tried to instill the love of family traditions into our 3 daughters. My husband passed away 3 years ago, but we are still carrying on. And my girls can together create an amazing Feast of the Seven Fishes on Christmas Eve…".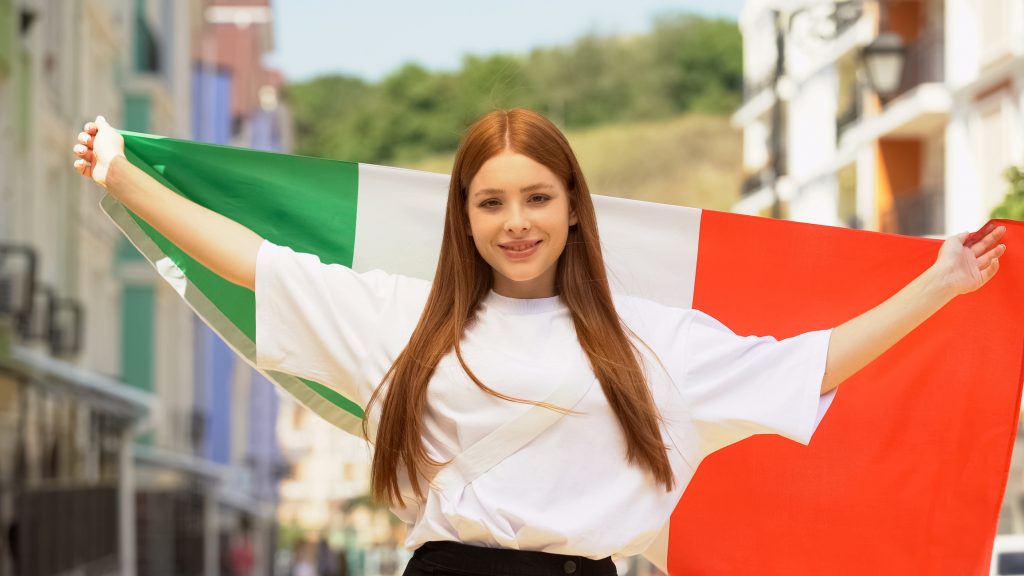 Kathleen Curatolo Hannah says she feels "Blessed beyond words. The culture, values, work ethics, hospitality, love of family and food are on the short list. Honestly, cannot image my life without my Sicilian heritage. Proud and loud! I'd shout it out if I could. It means everything and is indeed my identity," stressing once more the strong connection between heritage, in all its facets, and identity.
Denise Merola Lesko sees her heritage as way more important than her nationality: "I consider myself Italian American first. Every one of my ancestors were born and raised Italy, " while Stephanie Martino DiBelardino thinks being American comes first, but that heritage must be respected and kept alive, always: "(Being Italian-Americans) means, first and foremost, I am an American. But, it also means that I do not want to lose the culture and history of my Italian ancestors."
Dora Roma offers us a hint of poetry with her beautiful words: "It means that half my body is made of white sands, sea breezes, olives groves on mountain tops, redolence of cappuccino throughout the city at 6 am, surge of soccer chants pouring out of the windows of a Sunday afternoon, mountain spring waters, cool interiors of ancient churches, a network of Roman roads that extend to the Black Sea, funghi sott'olio, solitary walks up hill tops, scent of wet violets in spring, village summer festivals celebrating from trotta to cinghiale to fagioli, the symphony of fountains." Indeed, even in its simplicity, Italy remains special.
Donata Calabrese knows that, for her,, being Italian-American means "Strength, integrity and family," while Joe Granata, more prosaically but definitely not less realistically, says it means that, in his family, you "always ate well." Amen to that Joe, amen to that!
Many of you honored us by sharing a bit of their family history, just like Carole Filacchione did: "When I was 7 years old, my grandparents left Italy and came to live with us. Mom and dad spoke English to me and my brother, Italian to my grandparents and I learned what made our family what it was and is today: love, pride, honesty, hard workers, customs passed down from one generation to the next. AND I learned to speak Italian: far from perfect but enough to be understood when I was in Italy."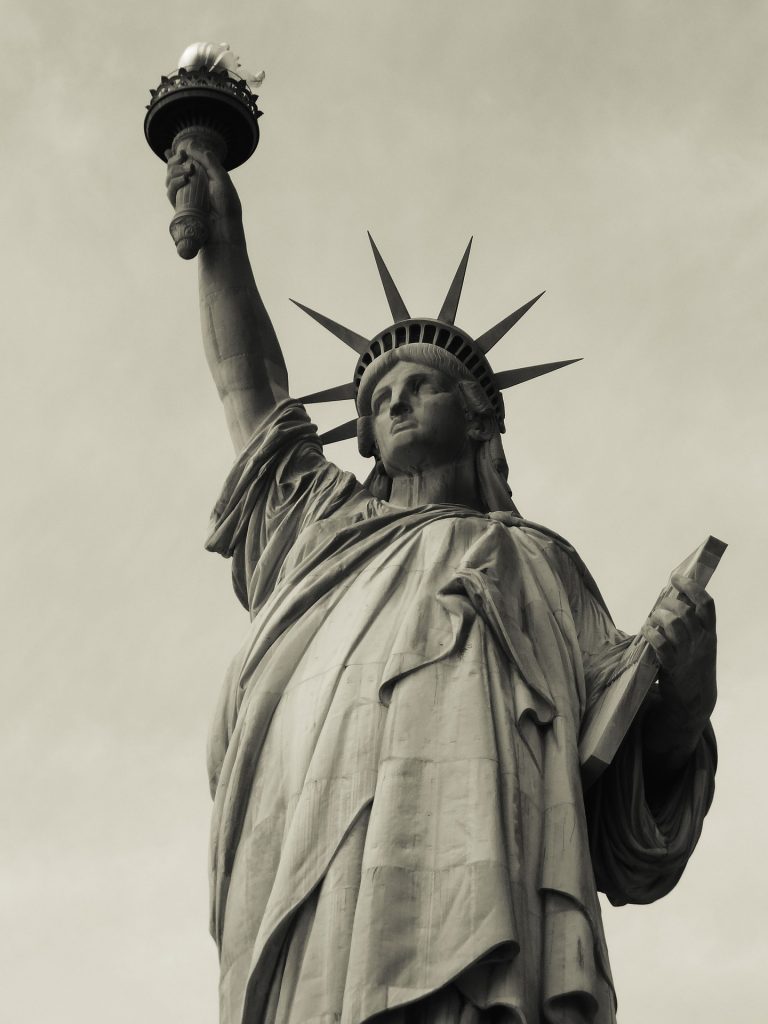 Michele Mazzagatte remembers how his grandfather "travelled by ship for 3 months, with $27 in his pocket to start his own life. From Sicily to Ellis Island, in 1918. He married my precious grandmother and had three boys in Rhode Island. Then, off to California, were each boy married and had their own family. Michele F. Mazzagatte passed in 1974, at 74, Bianca NiCastro Mazzagatte passed in 2010 at 98. They had three children, ten grandchildren, three great grandchildren. Our family is thriving in California, Nevada, and Colorado." There is so much love and so much pride, in Michele's words.
While we walk towards the end of our last 2020 Heritage Month opening pages, we meet Fran Rutigliano. Her words are particularly meaningful because she was born in Italy and came all the way to the US with her parents, over 60 years ago. Her voice tells us a story of love and pride that transcend borders and that brings together the two sides of the Atlantic as if they were two neighboring villages: "I came to the USA with my parents over 60 years ago. I remember the excitement of everyone on the deck when passing the Statue of Liberty… everyone clapping, chanting AMERICA. There were many tears — of joy, as we were looking forward to a better future, but also of fear for the unknown. There was the heartache of leaving families, the motherland and all that we had known behind.
"We endured hardship and yes, even prejudice. We learned a new language, new customs and ways of living. We also incorporated the values, faith, culture and customs of our motherland, Italy, in our new home. And we embraced America with affection: we were proud to be called Italo-Americani, Italian Americans. My mom and I became US citizens: we were proud to be in the USA and grateful for the opportunities it offered us.
"I have children and grandchildren born here, and to them I passed on the culture and customs of Italy, which we still practice today: we jar tomatoes for sauce, we make wine and soppressata. I continue cooking recipes and traditional dishes passed on to me from mom and nonna; I taught my children the Italian language and my grandchildren call me nonna. When I do go back to visit, I speak proudly of my home, the USA. Indeed, I feel grateful and fortunate to call America my home. And then, I fly the American flag and put out my Italian flag on Columbus Day and during the soccer World Cup. And this is what Italian American means to me."
We'd like to end this Italian Heritage Month with the words of Maria L. Mergola: in their simplicity they probably hold the most profound of all messages about being Italian-American, one that the whole community shares: "It means being part of the two best places in the world."
I'd like to express my biggest thank you to all readers who left their thoughts on L'Italo-Americano Facebook page in the past three weeks: without you all, the article wouldn't have been possible!
Some entries have been edited for clarity.