Since the beginning of the war in Ukraine, the energy issue has been one of the most debated in Europe: with large countries almost fully dependent on Russian sources, fears for rising prices and the potential block of Russian energy imports run high.
We are now facing a difficult winter in Italy, with both oil and gas more expensive than they have ever been, forcing many a family to acknowledge the risk of spending the coming season in a cold home. The southern Italian region of Basilicata, however, found a solution to help all its residents: it will pay for their winter gas supply. The public was informed of it at the end of August. This beautiful area of our South is known especially for Matera, which has been the cultural capital of Europe and Italy, and its beautiful sea: however, on this occasion, it becomes an example of institutional support to its citizenship during a very difficult economic and psychological moment.
Let's look at the initiative in more detail. The region's president, Vito Bardi, signed a law ensuring the "free supply, via reimbursement, of the 'energy' component of gas prices when acquired for domestic use by residents of the Basilicata region, by regional public administrations, except economic public entities and subsidiary companies, and by local regional entities."
What does this mean exactly? If you are a Basilicata resident, the region will reimburse the price of the energy on your bill, which means you will still have to pay transport and taxes. Still, it's a good chunk of that bill off, with estimates showing it could be cut in a half. It is an ideal solution, one that, however, has been taken only by Basilicata, and for a very precise reason: the region has gas in its underground. The Regione Basilicata reached an agreement with the societies – ENI, Total and Shell – extracting gas in the Val d'Agri, an area between the provinces of Potenza and Matera; with yearly gas extractions from the valley reaching 200 million cubic meters, and a regional consumption of 160 million cubic meters, the project seems to have margins to ensure local needs are met. In other words, there is gas for everyone and the region can afford to give it away for free. The agreement was signed on the 23rd of August.
The good thing is that you can benefit from the initiative even if you don't use gas to keep your home warm because financial support is also granted for the installation of photovoltaic systems to produce electricity and solar panels to produce hot water. Full reimbursement will take place up to a total expenditure of 5,000 euro (5,000 USD).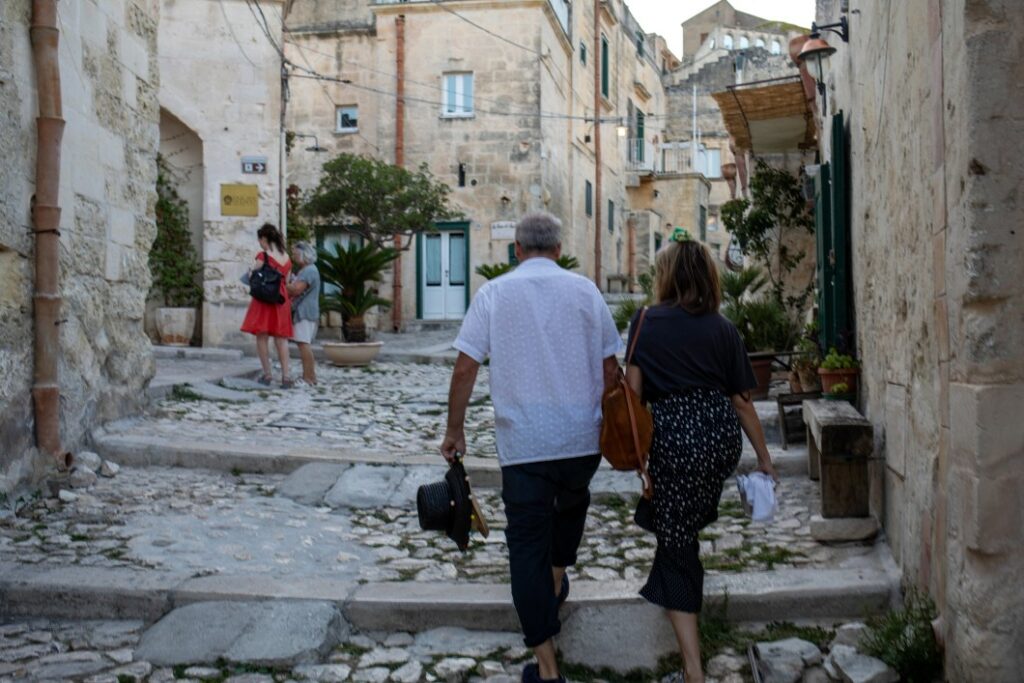 President Bardi explained better what the agreement involves to the people of Potenza News: "It's a project still in divenire but there are some established points already, which allow us to state free supply can start in October this year. I have made this request directly ENI's CEO, De Scalzi, whom I thank for having accepted and supported the idea. Finding an agreement of this kind isn't always simple." ENI started extracting gas from the Val d'Agri in the 1990s and it owns today 61% of the regional extracting plants.
As briefly mentioned, the project is possible because Basilicata has gas deposits within its territory and they are not small: in fact, the region boasts the largest gas deposits in continental Europe, something no other area of Italy can say. This is why, unfortunately, the same project cannot be applied everywhere.
The initiative has been praised and appreciated not only by Basilicata's citizens but also by people from other parts of Italy, who would approve if a similar project were to be implemented in their own area; however, there's also been some criticism from environmentalists, who have long criticized the intensive use of Basilicata's gas deposits. Legambiente, Italy's most important association for the protection of the environment, declared to Il Corriere that "Avoiding with such stubbornness the road of sustainable energy and energy efficiency means getting stuck in the era of fossil fuel, that is, in a time of conflicts, energy insecurity, unsustainable costs, and environmental disasters. This is particularly true in Basilicata – Legambiente concludes – where companies of the sector became greedy because of the large profit they have been making."
Regional president Vito Bardi, however, does not agree. During the press conference to present the project, Bardi was adamant that the agreement is, in fact, an important step toward environmental sustainability: "We'll try to avoid waste and we'll calculate the average gas consumption of each familiar nucleus based on data from the past three years. This agreement does aim to facilitate energy transition and wants to fight the ongoing depopulation of our region."