"I was raised in a home with my Italian immigrant grandparents: they had a very important impact on my life. Neither of them had formal education, but they taught me more about what was important in life than any school or university I ever attended."
A native of Cleveland, Ohio, Italian-American attorney, politician of the Democratic Party, and judge Basil Russo found his way of showing respect to the heritage his family passed on to him. In fact, he has not only been serving as the National President of the Italian Sons and Daughters of America — one of the two largest Italian-American associations in the United States — since 2014, but he also took up the presidency of the Conference of Presidents of Major Italian-American Organizations, COPOMIAO.
Father of Anthony and Joe Russo, directors of several successful Marvel superhero films, Basil's primary mission,  as soon as he became president of COPOMIAO last October, was to find a way to unify the Italian-Americans all over the country. "All of our groups historically operate independently of one another. Oftentimes, they have been uncooperative with each other, and that has been detrimental to our community because it held us back and prevented us from having a truly influential voice at national level, something other racial and ethnic groups in the country were able to achieve.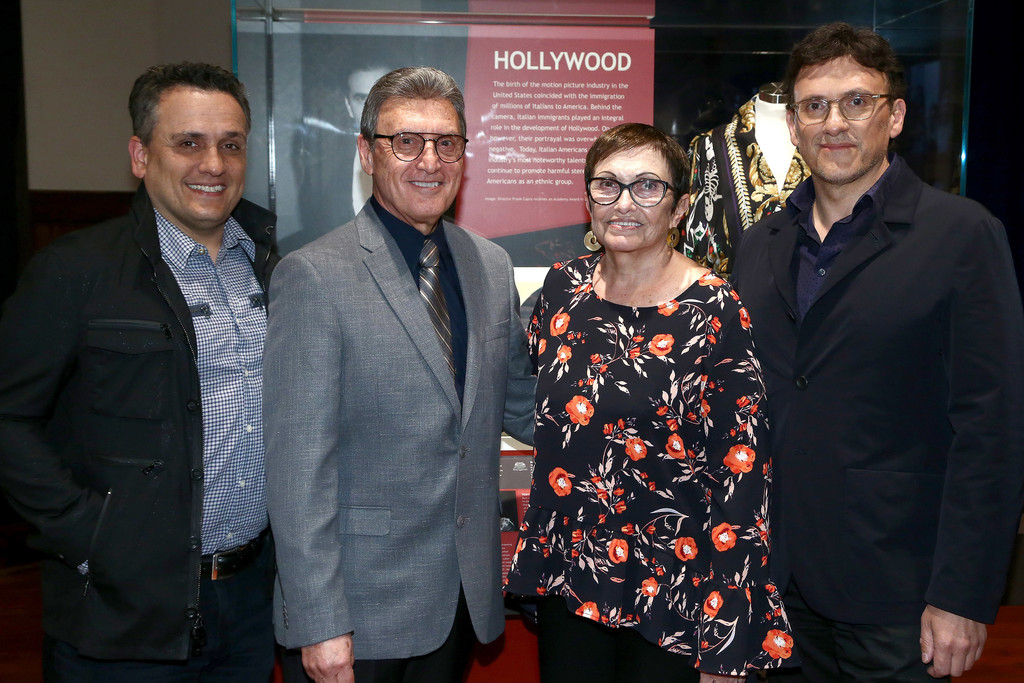 Mr Russo, what was your first action to reach more unity?
Back in February of this year, I hosted the first national Italian-American summit online. We did not only invite the 52 members of the Conference of Presidents, but we researched and found as many contacts as we could from other Italian-American organizations, lodges, and groups. 354 organizations took part in the end, we brought together so many realities. At that meeting, I explained the importance of working together and helping one another accomplish our respective missions.
How's that going?
When I joined, three years ago, there were 35 organizations in the Conference of Presidents, most of which were on the East Coast, in New York City and New Jersey. As a vice president, I wanted to bring together associations from all over the country. So we brought in major organizations from Chicago, from California. We have the Italian-American Society of Sacramento, which is an umbrella group that heads up many Italian-American groups in California. We also have the Italian-American Museum of Los Angeles. Furthermore, we brought in groups from Arizona, New Mexico, Louisiana. I brought in 15 new groups, and today we have 50 members: associations, Italian-American education organizations, and charitable organizations.
What is the most relevant thing you have done as a President?
We formed six national committees. We have an Italian language committee to help promote the Italian language throughout the country so that it will be taught at more schools. We have a charitable activities committee; we have a committee for Italian museums and cultural institutions so that they can all cooperate and share their exhibits. We also have what's called a "public pilot committee," so that we can determine what issues are important to Italian-Americans throughout the country and we can work together to help promote that agenda on behalf of our community.
Thinking about the future, what is your next goal?
There are two. First, I'm trying to ensure all these organizations get to know each other because it's very important. You're always more inclined to be successful if you're working with people you consider friends. Secondly, supporting our community's desire to preserve Columbus' image and protect Columbus statues, which became a very emotional issue in the Italian-American community. It also helped bring Italian-Americans together because we're very hurt and offended by the way other people have attacked the community through it. Many don't know about the New Orleans lynchings in 1891, when a mob of 5,000 people lynched and shot 11 Italian immigrants in the city of New Orleans. It was the largest mass lynching in American history, but you don't see a word about it in any American history books. And after that lynching, there were 50 documented lynchings of Italian immigrants throughout our country. And again, nowhere is that written about in our history books. So we don't want our history to be forgotten, nor do we want our history to be erased of the Italians, Italian immigrants and Italian-Americans who made great contributions to this country. We want those contributions to be recognized. We want the legacy and history of our ancestors to be preserved. I've been very excited and very enthused by the amount of cooperation and support I've seen among all the Italian-American organizations to preserve our culture, Columbus Day, and Columbus statues as a symbol of our heritage.
Going back to your family and your childhood days, what's the most important thing you feel your family taught you?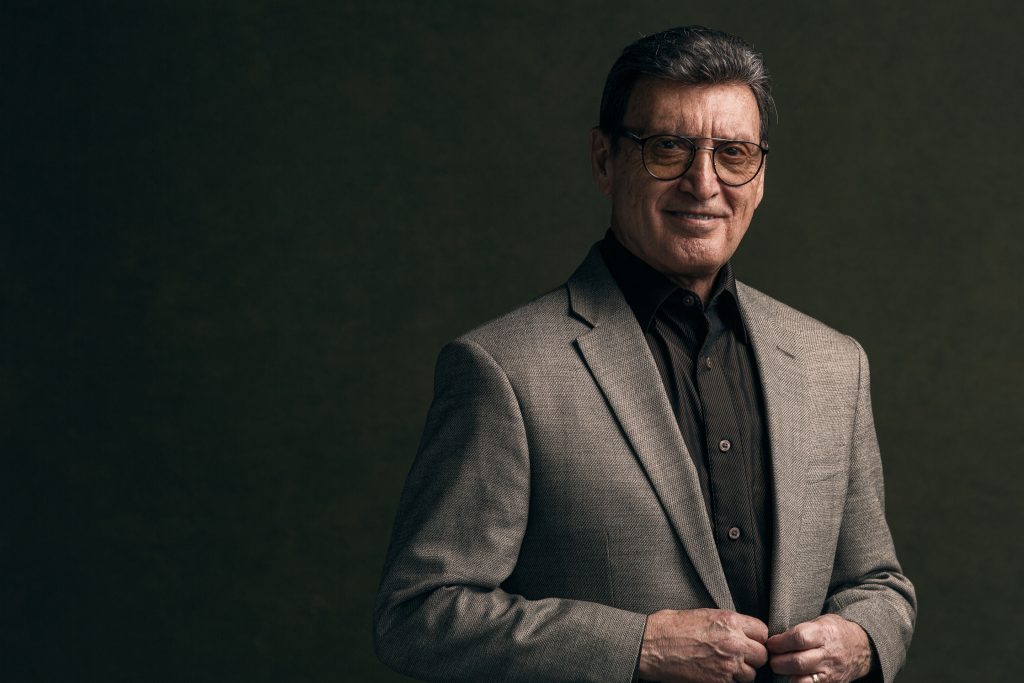 They taught me that the first thing you need to have is a strong,  abiding commitment to your family. Italians and Italian-Americans always had exceptionally strong family bonds, and that's so very important in our society today. We need to preserve that,  and we need to teach other people its importance in our society. Secondly, they gave me devotion to the Catholic Faith. Italy is the cradle of the  Roman Catholic Church. So Faith is very important to our culture and is intrinsically tied into it. Lastly, they taught me the importance of having a strong work ethic,  and that nothing in life comes free. We need to work hard for everything we accomplish.
Where were your grandparents from?
All four of my grandparents were born in three little mountain-top villages in Sicily, one of them was from Longi, which is near Sant'Agata di Militello. Another is from Caccamo, which is close to Palermo. My wife's family is from Abruzzo, both of her parents were from a little town near Pescara.
What is your relationship with Italy?
We love Italy. We go there as often as we can. It gives us a connection to our heritage and helps define who we are. We've probably been to Italy 20 times in the last 30 years. The best trip I ever had was three years ago. We have four children and 13 grandchildren. Three years ago, we took the four oldest to Sicily and we visited the three little towns where my four grandparents were born, so that they could see their natal homes, the churches they were baptized in and they could meet the distant cousins they still have in those towns. It strengthened their ties with their heritage. That was the most important trip that my wife and I took to Italy. And each of those grandchildren was profoundly influenced by the experience they had.
Food is part of Italian culture. What is it for you and what memories do you have from your household?
Food is the way Italian immigrants express their love to other people. You could not walk in the door of my grandmother's house without her immediately sitting you down at the kitchen table and walking to the pantry and the refrigerator to see what food she had so that she could feed you. I so vividly remember her,  she was just such a marvelous cook. She made her own bread, her own pizza, and her own pasta. My mother's generation and my wife's generation try to emulate, but it seems like they can't make anything just as good, because in those days they didn't use a measuring cup. It was a handful of this, a pinch of that. Whereas today, everybody tries to measure this and measure that… It tastes good, but never, never as good as what our grandparents would make.