"The protection of birds is functional to the protection of humans because we are all part of the same system." Words of Andrea Bonisoli Alquati, a researcher in the field of ecology who has been studying the effects of various pollutants on bird populations for 15 years. His work was born out of a deep passion for animals that led him in 2016 to become a professor of environmental toxicology at Cal Poly Pomona University.
Originally from Cremona, after completing his studies in Milan, Italy, with a Bachelor's degree in Natural Sciences, a Master's degree in Natural Resources Management, and a doctorate in Ecology, Bonisoli Alquati moved to the United States where he continued to do research in the field of environmental toxicology, first at the University of South Carolina and later at Louisiana State University. 
The move to California was no accident: the Golden State is at the forefront of ecology and the protection of animal species, so much so that it was the first government in the world to ban the use of lead ammunition for hunting. "Here we have the condor: " he explains to me, "California has undertaken a gigantic effort since the 1980s to reintroduce it into the wild. Studies showed, however, that as long as lead ammunition was used to hunt other animals, these efforts would be in vain. One is led to think that Europe has more environmental sensitivity, but the European Union banned them only last year, 30 years after the United States."
Why did California want this ban to protect a type of raptor the hunting of which was already prohibited?
Some raptors are scavenger birds, meaning they feed on the carcasses of other animals, thus often including those killed by hunters. What hunters often do, after killing a deer or wild boar, is to leave the animal's innards in the field, which contain precisely these lead pellets. Not only can they be eaten by raptors, but also by coyotes, cougars, and other animals that end up intoxicated.
What are the effects of lead ammunition?
Very similar to those that lead has on humans. Lead interacts with nerve transmission by preventing the proper functioning of neurons. Neurons transmit to each other using calcium – an element very similar to lead – which is then mistaken for calcium by neurons that are activated when they should not be. As a result, cognitive ability is reduced, and coordination and movement problems develop. In addition, it reduces immune system function and has unbalancing effects on hormones as well.
Is there a direct relationship between your field and politics?
There's an inevitable relationship because anyone making decisions cannot ignore science, and this holds true for all sectors, including the medical field. I was consulted after an oil spill in Huntington Beach, having worked in that area. I was asked about the risks of oil to coastal bird communities, something I had dealt with in Louisiana. Unfortunately, communication with politicians often only happens when action can no longer be avoided when the accumulation of knowledge makes action imperative. Only in those instances do we see change. It's not solely due to science; journalists and activists play a role too. However, the hope remains that change will occur more swiftly.
How is environmental toxicology approached?
Toxicology can be conducted in a laboratory, testing chemical compounds on cells, or it can be carried out at an environmental level, in relation to the ecology of a place, studying the effects that chemical and anthropogenic substances have on natural populations and the environment.
Are there other projects for which California continues to be innovative?
There's a branch of ecology that has developed technologies for tracking animals to understand their behavior and also to provide tools to study ecological and atmospheric phenomena. This method is very informative because birds move around a lot, also giving us data on pollution.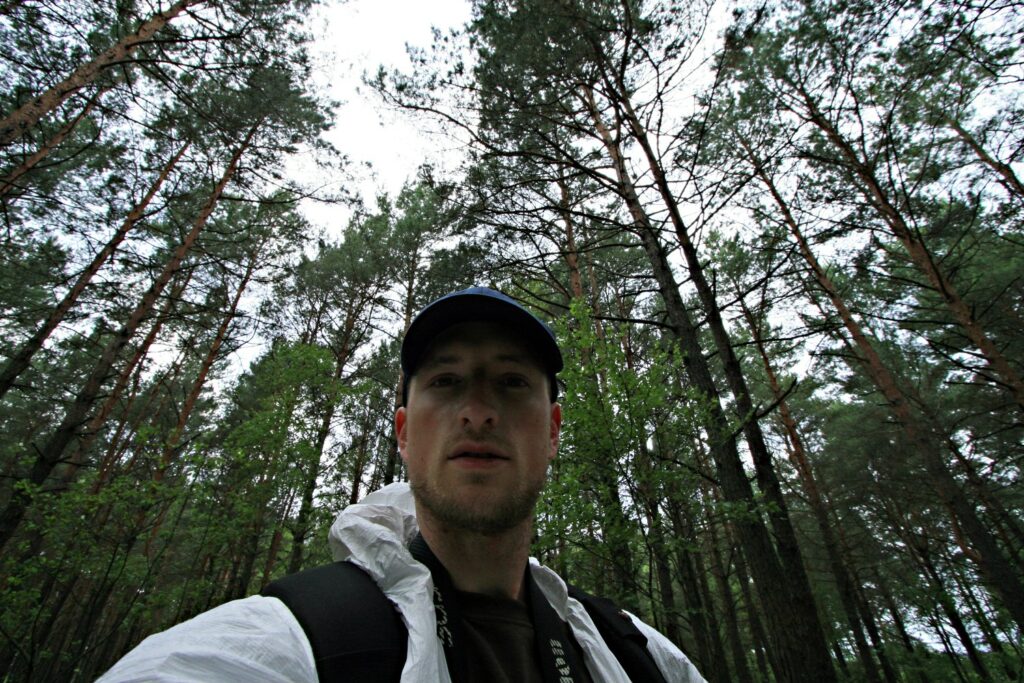 What does this entail exactly?
We are using seagulls as sentinels for contamination from so-called flame retardants, toxic chemical additives added to fabrics, and other materials, especially in the San Francisco area. We track them via GPS. By attaching samplers that constantly filter the air and then retrieving the seagull after several weeks, we can measure pollution levels. These estimates can then be related to where the seagulls have been. Some stay along the coast, while others venture into the city. This gives us an idea of the risk animals face by adopting these habits, as in the city they are more easily exposed to certain chemicals. Moreover, we can get an idea of where hazardous chemicals are concentrated. Currently, we retrieve the seagulls after two weeks, but the goal would be to have seagulls that constantly send us information via satellite. We are working with other researchers in Germany and the US to set up this network.
When did your passion for birds begin?
I've always loved animals ever since I was a child. I particularly adore birds; they bring me immense joy. In fact, in my free time, I often go bird-watching.

Which of the projects you've worked on have you been most passionate about?
A topic that I've been deeply passionate about, which I began working on in South Carolina, is that of radiation and the effects of Chernobyl and Fukushima. It's a very fascinating subject, especially because it intersects with the recent history of the Western world. Of course, I study the effects of radiation, which primarily cause mutations, in the environmental and animal context. However, in this case, the effects on the animal world are the same for humans.