"No poem was ever written by a drinker of water" ~ Horace
Rome, the beloved Eternal City, has contributed much to the modern world. Think about it: architectural innovation, models of governing, roadways, the Julian calendar, amazing art, cement…the list goes on and on. But perhaps most enduring (and possibly most appreciated) is ancient Rome's contribution to the art of wine making.
Rome's love affair with wine has deep roots. Intertwined like the tendrils of a grape vine, Roman culture has been inseparable from wine from at least the days of the Empire, if not before. Can you imagine nibbling a fork full of piping hot pasta alla gricia while gazing at the Colosseum…without a glass of wine in hand? Of course not.
"Nothing more excellent nor more valuable than wine was ever granted mankind by God" ~ Plato
While the earliest notations on wine and wine making date back over six thousand years, we can thank the ancient Greeks for planting the first vines on Italian soil. Void of any altruistic intention, the idea was to simplify having wine at the ready for love and war and everything in between. Viticulture flourished. By the time Alexander's regime was conquered and the Roman Empire began to thrive, the love affair of the people with fermented juice was well-established. As Roman rule and trade spread across the occupied world, so, too, did vineyards. Cuttings attentively planted and tended by conquering soldiers found fertile soil in areas of Western Europe now renown for fine wine. You can raise a toast to a Roman soldier next time you enjoy that glass of lusty Bordeaux or perky Pinot.
While much of the art of wine making today can claim ancestral rights to ancient Rome, the original grape varietals have been largely lost over ensuing centuries. Through a visionary collaboration between the Parco Archeologico del Colosseo (The Colosseum Archeological Park or PArCo) and Cincinnato Winery, one particular varietal of old is finding new life in the ancient soil of the Palatine Hill.
"Agriculture – the Roman citizen's most morally worthy activity." ~ Cato the Elder
Following in the footsteps of Pliny, Cato, and other great thinkers who celebrated the labors of the land, Cincinnato Winery originated in 1947 as an ethically minded co-op. Located in Cori, a small town about 30 miles southeast of Rome, the co-op today consists of 105 families farming 550 hectares of land. Members share a passion for organic methods, cultural preservation, and regeneration of native varietals such as Bellone and Nero Buono. In fact, the name itself honors a revered Roman dictator, Lucius Quinctius Cincinnatus (519 BC – 430 BC), who upon retirement shunned the riches and royalty of Rome to return to work the land near present-day Cori.
The Colosseum Archeological Park (hereby referred to as PArCo) has only been in existence since 2017 but is a kindred spirit to Cincinnato's values of preservation of culture and heritage. Succinctly stated, PArCo's main mission is to serve as guardian to the historical heart of Rome. The Park's boundaries include the grounds whereupon sit the treasures of the Colosseum, the Roman Forum, Palatine Hill, Circus Maximus, and every other priceless piece of real estate within this area:  it's a mighty calling. Along with conservation and improvement, PArCo also strives to connect ancient Roman culture to present-day Rome. Park director Alfonsina Russo chooses the term "ethical operation" to define the goal of increasing public awareness through means such as educational workshops, interactive technology, and giving visitors first-hand experiences that bring ancient Rome to life.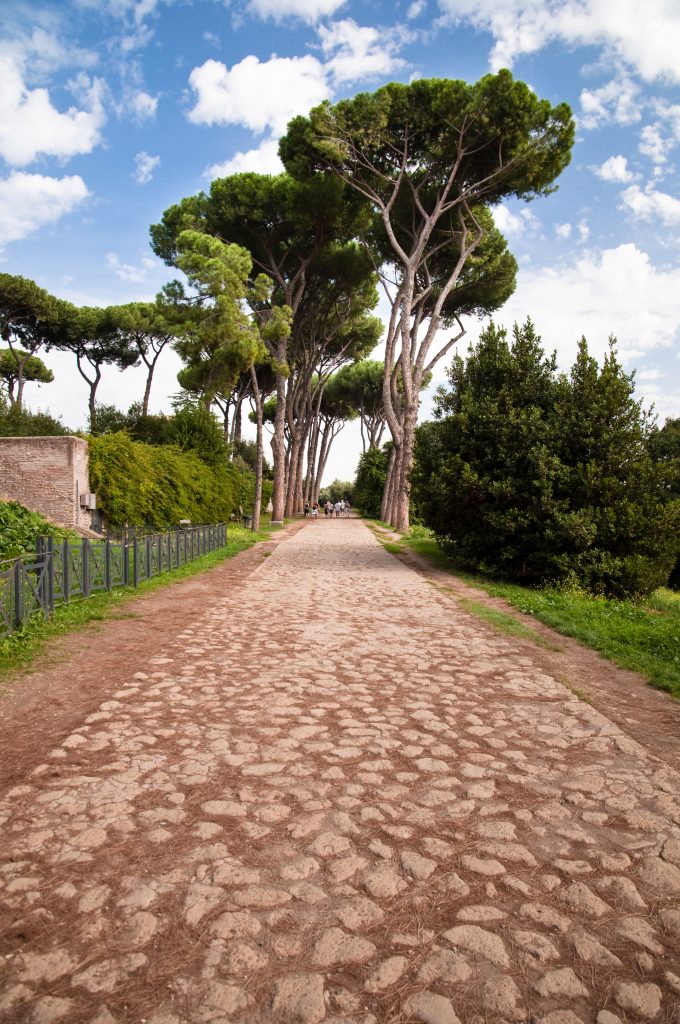 It was the shared idea for a hands-on experience connecting old to new that opened the door for Cincinnato Winery to forge an exciting new – or perhaps "renewed" – collaboration with PArCo. Why not reestablish an original/historic cultivar vineyard in the soil of the Palatine Hill? "We enjoy an enduring bond with Rome…in particular with its agricultural origins," Cincinnato president Nazzareno Milata remarked. "For us, cultivating on the Palatine Hill means not only producing wine, it means culture."
"Wine is sunlight held together by water" ~ Galileo
In keeping with the goal of authenticity, the ancient cultivar Bellone was chosen. The bright golden-green grapes were widely grown throughout Roman provinces and resulted in a bright, highly drinkable wine. Even Pliny the Elder makes mention of the merits of this fruit, referring to it as the "pantastica grape." Whether his pet name was the result of the grape's thin, bread-like skin (panem is Latin for bread) or favored to be paired with bread, we will never know! However, the choice of Bellone is fitting, and nicely honors the goal of bringing an authentic product back to its ancestral ties with Roman culture.
The young vineyard drapes itself across an area on the Palatine Hill known as Vigna Barberini, the name a holdover from the 17th century when the Barberini family had an extensive garden here. From present, the first vinting of Bellone is at least three years away. Sorry, though: you won't be able to buy a bottle from your favorite enoteca. However, you might be lucky enough to score at least a sip, as PArCO has plans for on-site educational programs on Roman viniculture, wine making, and yes…tastings. "It will embody the innovative value of the Colosseum Archeological Park project, conveying its most profound values in a liquid and fragrant guise," states Milata.
The Bellone vineyard endeavor, in effect, completes the vision of what Pliny's Naturalis Historia extoled as the symbols of Roman culture: Ficus, Oleum et Vitus. In addition to the newly established vineyard, PArCo facilitates cultivation of 189 olive trees within its grounds, as well as an actively producing honeybee operation. The three projects underscore the importance of agriculture in ancient Rome, as well as facilitate opportunities for cultural education. Harvests from these programs will not be sold commercially but are hoped to be a tangible connection to the riches of Roman culture, both ancient and modern, made available to visitors in this remarkable and historic setting.