Sometimes, we take everything for granted, because we don't ask ourselves the simplest questions.
This year's Olympics have been troubled: first they were postponed, then heavily contested in their organizing country, because of the many difficulties and fears brought by the pandemic. But they have also been spectacular. We are not only talking about results, records or medals. What makes them really special are the personal stories of competing athletes, people who made them great with their achievements, struggles and tears. But also with their gestures, that marked unexpected moments and victories, with years and years of training that led, in a matter of seconds, to bitter disappointment or immense joy.
We supported and cheered them on from the comfort of our living room, we followed them with curiosity — or perhaps, absent-mindedly – even in those disciplines we barely know. But, unless we are former athletes or related to someone who made of sports their life, we can only imagine all that lies behind winning or losing a medal.
All our grande!, bravissimi!, forza", dai! sììì, uttered throughout the games, are just the last act of a tiring, wearisome and challenging path, where dreams, ambitions and hopes often clashed with sacrifices, sorrow, failure, depression and external pressure. Every athlete at the inauguration ceremony in Tokyo definitely went through a complex series of emotions and hardships most of us cannot even fathom. This is to say that appearances can be deceiving, because they never quite tell everything. On the podium, we see the tip of the iceberg only, just like we see only a handful of minutes or seconds on the track, brief instants that can change an entire life: from there, it will be either huge regrets or endless success, a place in the annals of sports, or oblivion, regardless of all efforts made.
Similarly, there are plenty of moments in our lives that can tell a lot about who we are, even if we don't realize it. Our date of birth, for instance, doesn't only tell the world when we were born, but could also about an infinite series of events in history, society, politics, economics, the environment, technology, science, that took place then.
When looking back, they'll be part of our life's history, because they are bound to affect, in a way or another, how we grew up or part of our existence. Being born in the second post-war period is different from being a millennial. Our relationship with phones is telling: who never used a home phone can't understand the level of freedom we had before being traceable 24/7, but certainly knows what a video-call across the ocean can do, obliterate distances and lighten the emotional weight of separation and homesickness. One wonders how many relationships would still be alive, if free long-distance calls had been available in the past as easily as they are today, if the opportunity to travel and visit parents and grandparents across the ocean to make them part of our "American life" had been so widespread. Perhaps, we would have never forgotten our mother tongue, because we'd have used it regularly with our friends and families back in Italy.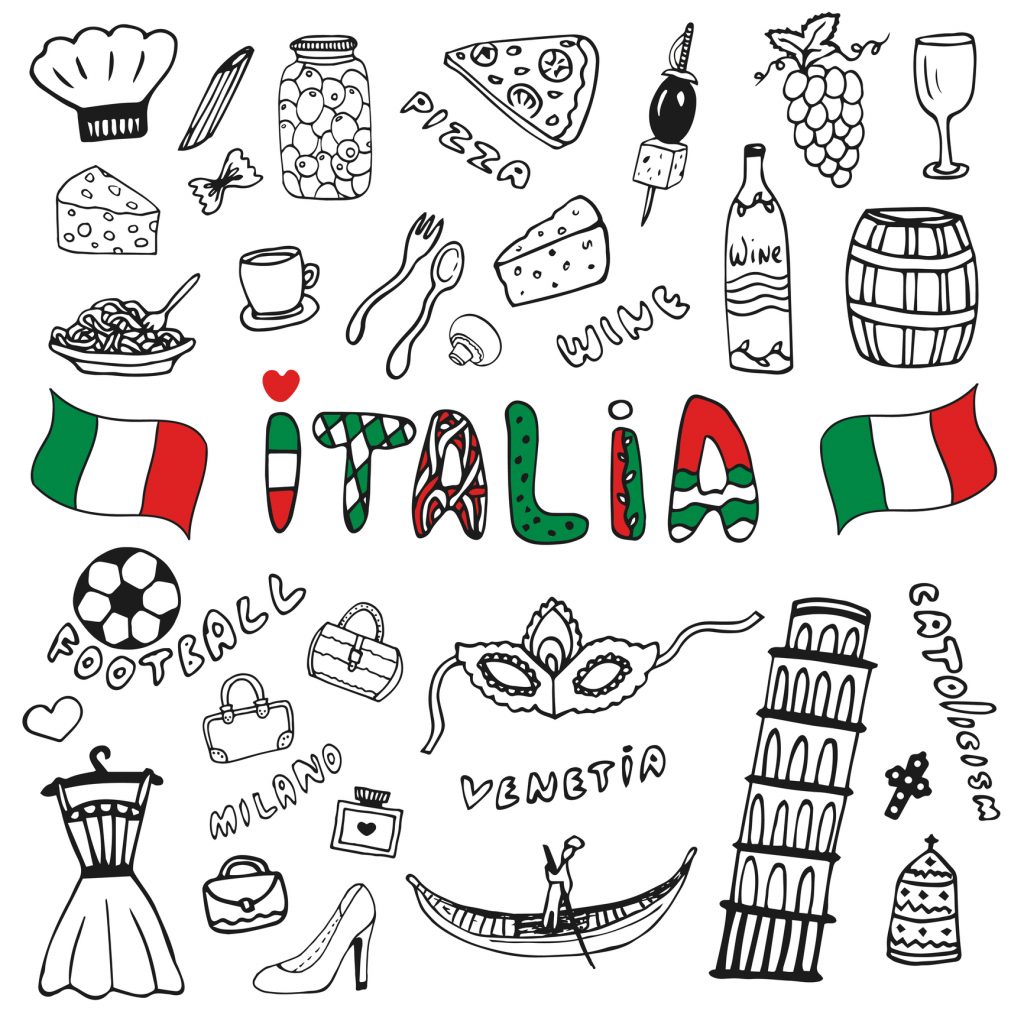 The same reasoning goes for our family and community traits. Again, if we look at our date of birth, we can find plenty of elements that make us who we are. Being born in a specific context, social group, community, geographical location certainly left a mark in us and even today, decades later, we understand who we are thanks to all that. Every psychologist can confirm that childhood is when the future is shaped. The same can be said of our socio-familiar context, which can either open up avenues of development unavailable to others, or preclude them just as easily.
Here, we must go back to our initial considerations, to all those things we take for granted, because we feel they've always been there. For instance, have you ever wondered what "Italia" means? Have you ever found fulfilling answers to your historical, genealogical and anthropological questions? And have you ever thought to find a much more personal answer, that is, to understand what "Italia" means to you, beyond the country's iconography, beyond being Italian, beyond eating well or speaking la Dolce Lingua?