Something magic about truth is that no matter how much it hurts when we first learn it, it eventually sets us free. This explains the fear but also the joy behind the celebration of a creature called the Badalisc, that lives in the woods around a small town called Andrista, in Valcamonica, a valley in the Italian Prealps.
The legend says that this mountain monster, visually represented as a creature with a big head covered with goat skin, two small horns, a huge mouth and glowing eyes, gets captured every year by the community and brought to the village. Here it is celebrated with drums and dances and his speech is read in front of everybody. What does it say? It's a revelation of the community's secrets and sins, which is the reason as to why the Badalisc is a despicable creature in the eyes of the village. "It's a very simple idea," animator Lino Di Salvo tells me, explaining why he decided to do an animated feature film about it. "His whole magical ability is to see your future, tell your truth. This creature knows everybody's business. And there's something about airing out grievances, about bringing out the truth. At the beginning you don't want to hear it, but you need to do it. At first, the village is annoyed by his presence, but then they live happily for the rest of the year after his speech."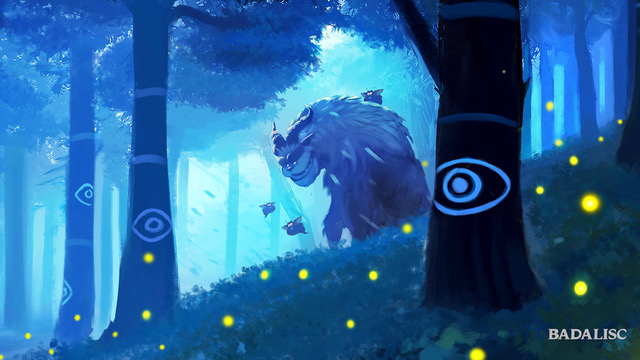 Born in 1974 in Brooklyn, New York, from a Sicilian family, Di Salvo worked at Disney Animation for 17 years and served as Head of Animation on Frozen, supervising animator on Tangled and Bolt and animator on Meet the Robinsons, Chicken Little, 102 Dalmatians, and Reign of Fire.
Lino, as someone who was born and raised in Valcamonica, I was always fascinated by this unique story and I was blown away to find out an Italian American animator, film director, writer and voice actor like you wanted to make a movie about it. How did you find out about it?
I was at Disney for a really long time. I was there for 17 years. It was my dream job. I always said to myself that I was going to leave Disney after working on a big hit and lucky for me, I worked on Frozen. So when Frozen came out, and the movie got momentum from the success I said to myself "I'm going to go out to the studios with my own stories." I realized that it was incredible that there weren't any stories told from Italy, no animated stories besides Pinocchio.
So I started looking up folklore. I'm speaking to my parents and they had a friend from Valcamonica and she mentioned the Badalisc. I had never heard of that. I looked it up and I thought, "Oh my God, how has this never been a movie?"
And then what happened?
I started to research. And then I was at the Cannes film festival in 2018 and I was in a room full of Italians, so I thought to test my idea out with them.
I mentioned the Badalisc from Valcamonica and there was a journalist there, Maura Serioli, that worked for the cultural center of Valcamonica and she got in touch with me and she sent me so much stuff about the Badalisc and his mythology.
Did you relate in some ways to the Badalisc legend?
My family moved from Sicily to New York; my father is a chef and so is my sister. Something about Italian families is that your parents are trying to protect you and they plan a road for you. And for me it was that I was going to take over the restaurants in New York and I knew that wasn't for me. The movie really is about the fact that you should never lie to yourself. You should always pursue your truth.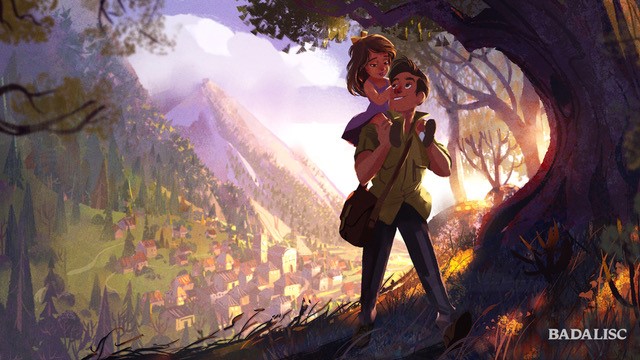 Did you put some of this personal aspect of your life in your movie?
Yes. My story is going to be rooted in tradition and it's about this girl, Angelina, whose father owns a pizzeria. He has a plan for her and all she wants to do is do her own thing, but she doesn't have the heart to tell her father.
"How can I tell my father this? I'm going to break his heart by telling him that I want to go to New York to be a vet because I want to take care of animals." She can't do it. Here's something very beautiful about Italian families: they want to do good and they want to help and protect you, but that's also the thing that's holding the younger generation back. I experienced that.
How must the movie be?
It has to be as genuine as possible. I have to be really careful. It's also important for me that we cast all Italian actors, because what I want to capture is your type of accent.
Can you tell me a bit more about the plot? Is this story going to be set in a Valcamonica?
Yes, Angelina is the protagonist; Giorgio delivers the mail. Giorgio is in love with her, but he's intimidated by her. She's very strong. She knows what she wants. She's very smart. Giorgio knows everything about Italian mythology while she's worldly and sees herself living in LA, experiencing the rest of the world. And Giorgio is a little bit of a small town kid. What happens is that her father gets into trouble. So she needs to find a cure for this curse and find the Badalisc so he can reveal one particular secrets.Then they need to find Ombra, the goddess of secrets kept in the shadows.
Is there anything working at Disney helped you with while writing the Badalisc?
The thing Walt Disney always believed in is that you have to find one truth that makes the story real. You have to find that one thing you can tell a whole story about, and there's this honesty behind the movies. When you work at Disney, you always ask yourself why, why are you making this choice? Why is the character making this decision?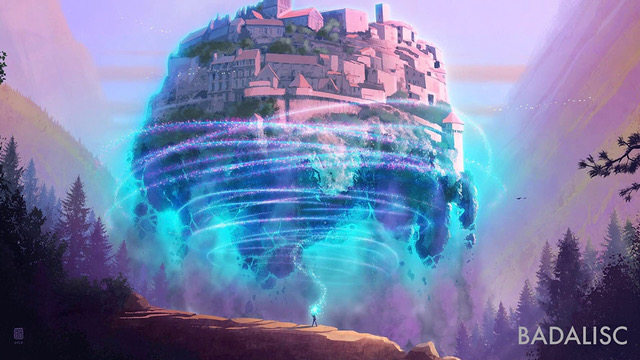 What's your biggest wish regarding this movie?
I've been in the industry 25 years servicing other people's thoughts. So this one's mine, this one's for me. When I'll go to the movie theater, I want to feel like it's my movie, and that I am proud of it. Like this is the movie I wanted to make.