Ah, the Italian Alps! With their majestic peaks, fragrant pine forests, and sun-drenched valleys, they are a dream for slow tourism enthusiasts. Today, allow me to guide you on a journey through time, a journey beyond the hustle and bustle of typical tourist destinations, and into the heart of Italy's most charming Alpine villages, to enjoy beauty, tranquillity, nature, and blissful peace.
Usseaux, Piemonte
Nestled in the Chisone Valley, Usseaux, if you ask me, is a page right out of a fairy tale. This idyllic hamlet, known as one of the most beautiful in Italy (it is among the Borghi più Belli d'Italia) holds steadfast to its history with its stone houses adorned with traditional frescoes, whispering tales of a past long gone. Usseaux is a bilingual commune, with residents speaking both Italian and French and, as you wander through this picturesque hamlet, don't miss out on the ancient sundials adorning many buildings, the local church with its characteristic spire, and the eco-museum, which narrates the compelling story of mountain agriculture.
Riva di Tures, Trentino-Alto Adige
If you want a tranquil retreat, Riva di Tures is the place to be. Situated in the heart of the Vedrette di Ries Nature Park, its mountain landscapes are simply breathtaking, and history, culture, and gastronomy converge in a fascinating blend. Hiking, cycling, or simply breathing in the crisp alpine air: every moment in Riva di Tures is an opportunity to reconnect with nature. Apart from its stunning surroundings, Riva di Tures is a true treasure trove of architectural gems: you can visit the Saint Nicholas Parish Church, renowned for its gothic altarpiece, and, in the nearby Campo Tures, the majestic Taufers Castle awaits you: did you know this is one of the largest castles in the region, with over sixty rooms open to visitors?
If you are after some culinary delights, try local speck, smoked cured ham known to be one of the best delicacies of the region!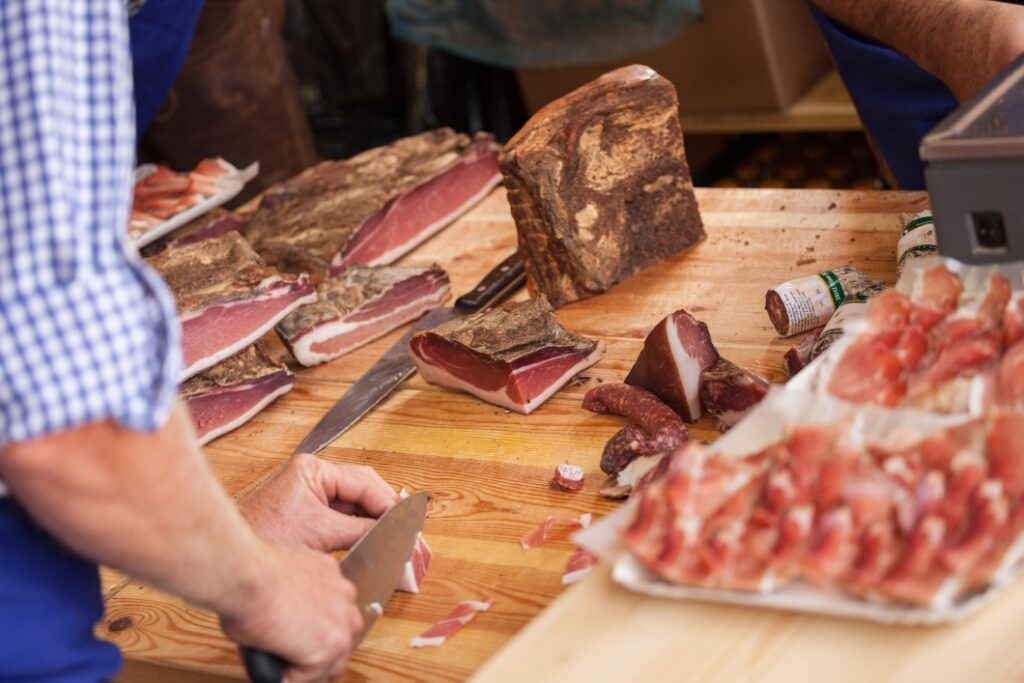 Vipiteno, Trentino-Alto Adige
Encircled by the Tyrolean Alps, Vipiteno captures your heart with its medieval charm: the grand Tower of Twelve, ornate Gothic houses, and vibrant flower gardens are truly a sight to behold. Are you a foodie? Then you'll love Vipiteno for its quaint eateries and cafés, where you can enjoy Tyrolean treats and, why not, wines. Do you prefer history and heritage? Then you can discover Vipiteno's past as a mining town or, if you are more of an art lover, you could try the Multscher Museum, which houses artworks of the renowned artist Hans Multscher. The charming parish church dedicated to Saint Margaret is also worth a visit. Don't forget to make a trip to the nearby Monteneve mines, once the second-largest silver mine in the world, for a uniquely immersive experience. Engage with the local community, explore the historic sights, or relish the simple pleasure of enjoying a strudel in a cozy café. Yes, this is what slow tourism is all about!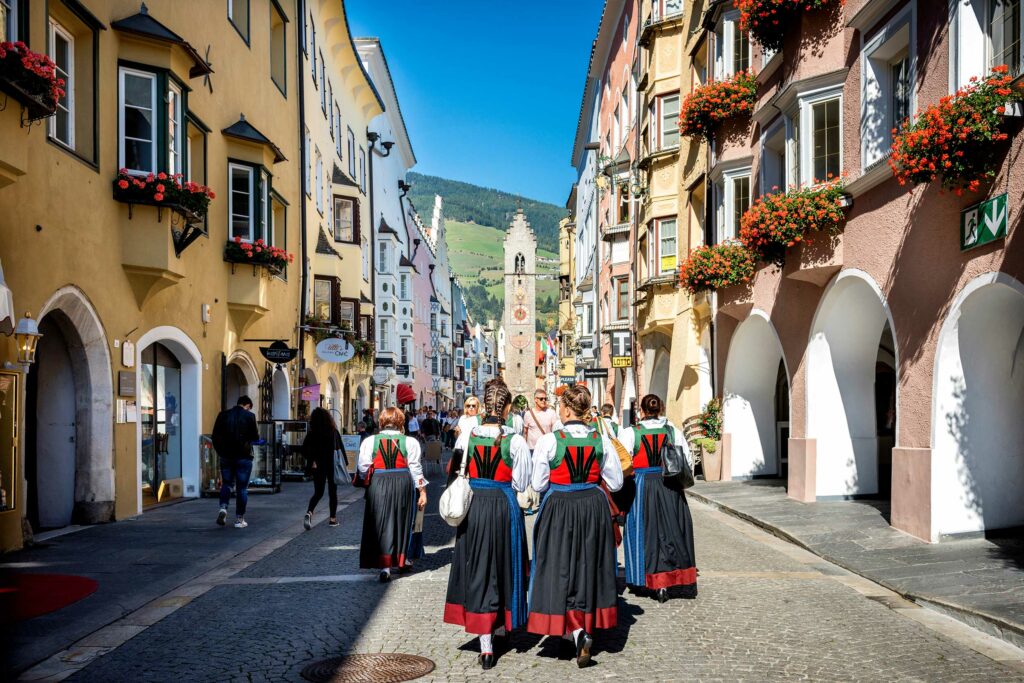 Gromo, Lombardia
Often dubbed as "the little Florence of the Alps," Gromo's medieval appeal is irresistible. With its perfectly preserved streets, artisan workshops, and 13th-century castle, walking in Gromo is really like taking a step back in time. The village's deep-rooted blade-making tradition adds to its allure, and you can even visit local artisan workshops, where the ancient craft of making swords, knives, and halberds lives on. Are you interested in rimedi della nonna, or the ancient art of herbal medicine? Then you can explore the Spigorel Botanical Garden with its diverse collection of medicinal plants. Gromo is also known for the annual Panevin Festival, where locals burn a massive bonfire to drive away evil spirits for good luck. The town's hospitality, coupled with the taste of locally-produced scisòla, a traditional bread, is surely going to make your visit memorable.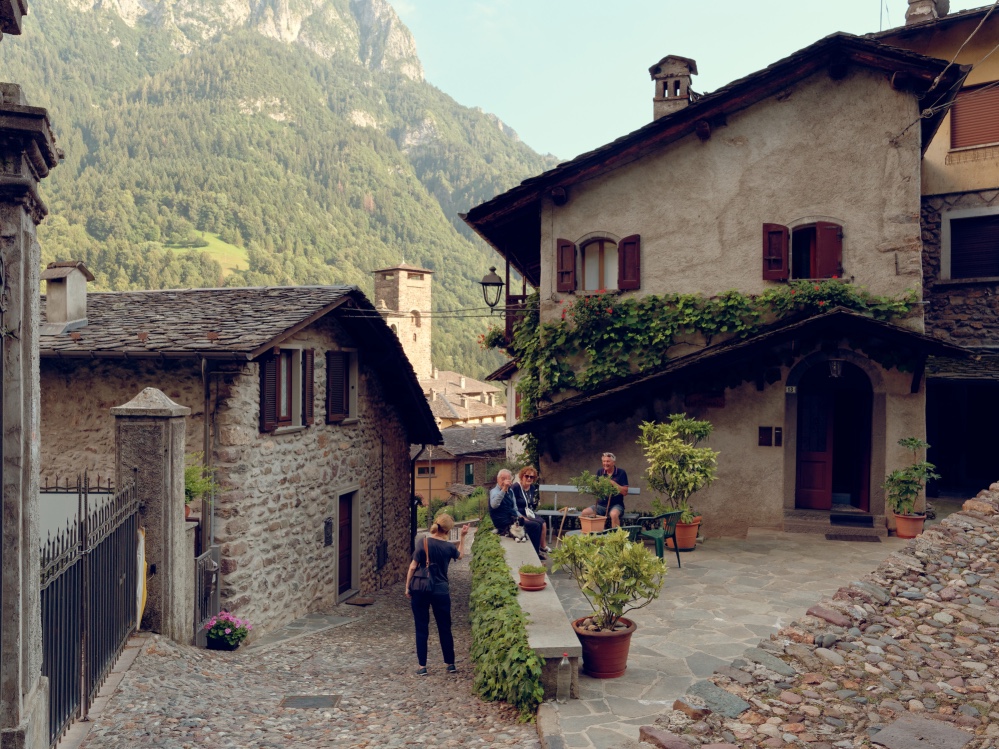 Arnad, Valle d'Aosta
Last, but not least, is Arnad in Valle d'Aosta, an undisputed paradise for food lovers. Renowned for its lardo, a type of cured pork fat, Arnad's gastronomy is a unique blend of French and Italian influences. But the village's love for food extends beyond its famous cold cut. There are vineyards to explore, wine to taste and, if you love history, the imposing Bard Fortress, a beacon of the region's cultural and historical heritage, is only a stone-throw away. Arnard is also famous for its main bridge, a still striking medieval structure, which was once a crucial point on the historic Via Francigena pilgrimage route.
So, why these villages for slow tourism, you might wonder? Well, the answer lies in their authenticity, their preservation of deep-rooted traditions, their respect for nature, and their celebration of the simple, joyful aspects of life. Each of these villages, with its unique charm, offers a chance to slow down, experience life in a more meaningful manner, and establish a genuine connection with both local culture and people. In an era where rushing has become the norm, slow tourism in these delightful Alpine villages reminds us of the beauty of taking our time. Each of them is quaint and brimming with tradition, invites us to slow down, breathe in the mountain air, and indulge in the simple pleasures of life. Whether you're savoring a traditional meal, meandering through cobbled streets, or marveling at the Alpine vistas, in these hamlets you'll find a place to serenely take a rest from today's fast-paced living.