2021 has been rough. Not as rough as 2020 but I am not that sad to see this year go. While we are sitting and gorging on panettone on two different sides of the Atlantic, I reckon our New Year's Eve celebrations won't be very different: a good dinner with friends and family, some bubbly, perhaps some red underwear to enter the new year in style – and fend off bad luck. The younger among us will probably head out to parties or go clubbing, while sporty types may spend the day on the ski slopes and the night in a charming cabin sipping mulled wine or hot chocolate. If they are vaccinated, of course.
As the new year approaches, the history-obsessed being who lives in me starts asking questions: how were people in the past celebrating? Did they eat what we eat, drink what we drink? Did they actually celebrate New Year's Eve at all? Well, I did some research to satisfy my curiosity and I found out a thing or two I'd like to share.
I'll start with my beloved Romans, of course, who in fact did not celebrate the beginning of the new year in December but in March. Yes, in March. March was the month dedicated to the god of war and power, Mars, as well as the moment when nature awoke from the cold months of winter: it was, in itself, a moment of rebirth and new beginnings, quite a natural choice, when you think of it, to set the start of the new year. According to Terentius, famous playwright during the Roman Republic, it was king Numa Pompilius who set the date of ancient Capodanno in March, and it was to remain so for some centuries before Consul Quintus Fulvius Nobilior moved it to December. But that's another story.
On the last day of the old year, Consuls were the ones beginning the celebrations. Much like today, they would receive friends and family at their residence and accepted their greetings from a prosperous new year. Then, they would sacrifice a white bull to the gods on the Campidoglio, and they called it a day. Rome's first Emperor, Augustus, inaugurated a tradition we still respect today, that of wearing red on New Year's Eve: in 31 BC, he donned a red robe to symbolize fertility and as a good omen for the future. The habit stuck and we like wearing red while celebrating the coming of the new year still today.
If we trust the words of Saint Eligius, who lived in the 7th century, early Medieval people had a penchant for partying hard – actually, a bit too hard – on New Year's Eve, as they had remained fond, at least in some parts of Europe, of ancient pagan rituals that involved dressing up like stags and cows, drinking and eating in abundance, and gift exchange. Besides the masquerade, it doesn't sound much different from our modern celebrations, does it? But it wouldn't be the Middle Ages if there weren't some complications: if the Romans had eventually settled on starting the new year in January, after the fall of the Empire every region in Europe sort of picked the date it preferred: England and Ireland returned to March, more precisely the 25th, the day when Catholics celebrates Jesus' Incarnation, while Spain opted for Christmas Day and France for Easter Sunday. And what about Italy? Well, Italy was divided into several states and duchies, so things were messy. Pisa and Florence did it like the Brits and the Irish, Venice picked the 1st of March, while Puglia, Calabria, and Sardinia opted for the 1st of September, just like the Byzantines. We'd have to wait until the end of the 17th century to see the 1st of January become the official beginning of the year, as imposed by Pope Innocent XII, who had grown tired of the confusion, in spite of the Gregorian calendar having been implemented some 100 years earlier.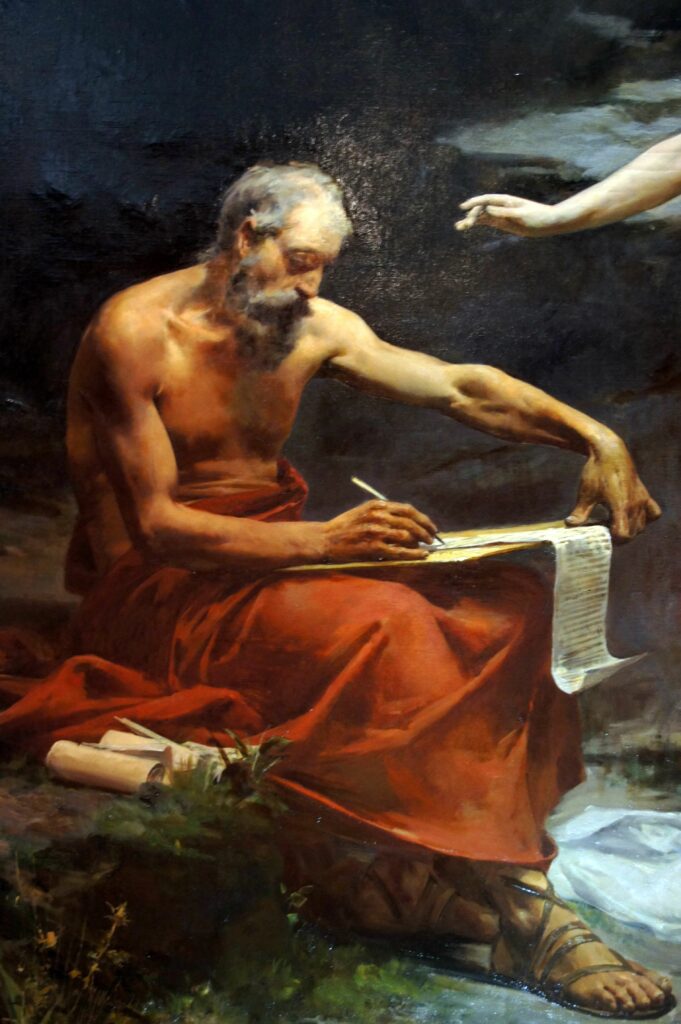 Fast-forwarding to the late 19th and early to mid 20th century, we encounter celebrations we may be more familiar with, because they were those of our grandparents. Now, we know nonni are the best storytellers, so I am sure you, just like me, heard about their Capodanno spent rigorously with family at home or, if they really wanted to start with a bang, at the osteria. Either way, celebrations lasted well into the wee hours and involved plenty of good food, especially in the countryside: traditionally, cold cuts and pork were kings of the table, because pig slaughtering would take place between November and early December, with salami and sausages usually prepared by the day of the Immacolata, on the 8th of December. Capodanno was also the perfect moment to try vino nuovo, young wine made with grapes harvested the previous September. In Veneto, it's interesting to note, a typical dessert for Capodanno back then was a pie made either with pumpkin or patate Americane, sweet potatoes, which we don't really eat much nowadays anymore (well, I do. I love sweet potatoes).
Good old times.
I'd like to leave you with a story my maternal grandparents used to tell me when I was a kid, one that involved a Capodanno at their place, with my great aunt and uncle, my grandmother from dad's side, and her sister, aunt Sandrina. Good food and wine were served in abundance until the early morning hours when the gang decided to go to sleep. Apparently, a tipsy aunt Sandrina "dropped" her handbag off the bridge and drama, of course, ensued, to the point my great uncle had to walk down to the river banks and look for the dainty clutch in almost complete darkness, lest his sister-in-law would no longer speak to him. Ah, yes… those must have been good times!