On the occasion of the fifth edition of the World Week of Italian Cuisine, that will take place from November 15th to November 22nd, the Consulate General of Italy in Los Angeles presents a copious menu of initiatives to celebrate the importance of post Covid eating habits: honoring the Mediterranean Diet as a defense mechanism against possible diseases and highlighting the importance of authentic ingredients in the Italian cuisine.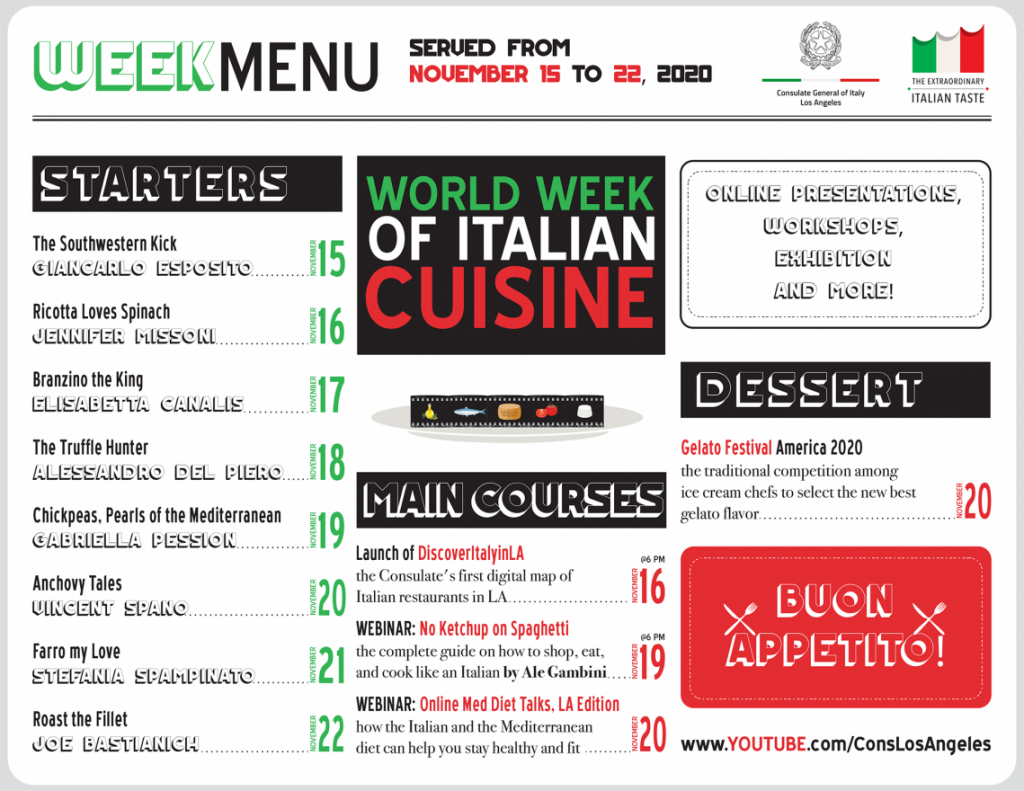 The Week's Menu of Activities in L.A, starting Sunday November 15th, includes an inspiring exhibition of Video Recipes by famous Italians living in L.A to follow on our social media channels; two on line events, one on how the Italian and the Mediterranean Diet can help you stay healthy and fit and, one on how to shop, eat and cook like an Italian; the on line presentation of the Consulate's first digital map of Italian Restaurants in Los Angeles and, finally, three COVID-friendly and socially distanced competition events hosted by Gelato Festival.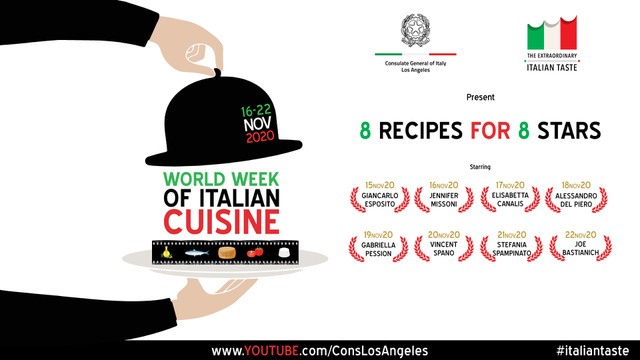 Learn how to cook Italian, receiving tips and tricks from Italian celebrities' recipes, master how to find an Italian Restaurant in L.A locating the best one near you, recognize the healthy benefits of a humankind common heritage diet and specialize in cooking Italian following our webinars, participate in Italian Gelato Festival's popular jury to determine the next winning flavor.