You're 15, it's 7 in the morning and time to wake up to go to school: your mother opens your bedroom door shouting "wake up!"
If you were in Italy, you'd hear "sveglia!"(sveh-llee-ah), which of course means "wake up," as the example above shows. Sveglia comes from svegliare (to wake up), a verb rooted in the Vulgar Latin exvigilare, and it's one of its imperative forms.
It is a very common exclamation, and not only when we try to wake up someone, because svegliare doesn't only mean that: svegliare also stands for  awakening  to the reality of things, like in devi svegliarti e accettare la realtà ("You must open up your eyes and accept reality")  or svegliati, non vedi che ti sta mentendo! ("Wake up! Can't you see he's lying to you!").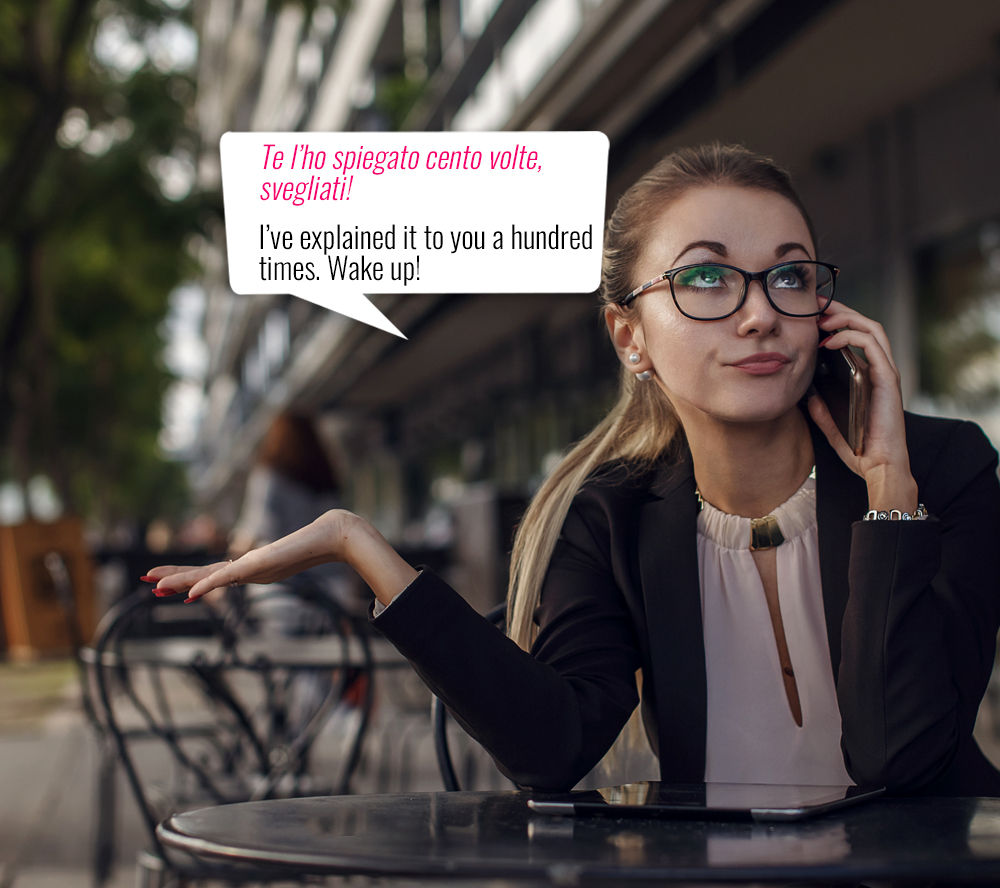 Sometimes, we also say sveglia when we want to tell someone to hurry up or stop daydreaming, just as in il treno sta partendo! Sveglia, sveglia! ("The train is leaving, come on, hurry up!) and sveglia, sto parlando con te! ("Hello! I am talking to you!").
Last but not least, we shouldn't forget every Italian bedroom has a sveglia, that is, an alarm clock, on the bedside table, even if most of us today prefer to use la sveglia del telefonino, the alarm clock on our cell phone.
— Il nostro treno parte presto: ho messo la sveglia alle 5.30
— Our train leaves early: I set the alarm clock for 5.30
— Sveglia ragazzi! E' ora di alzarsi!
— Wake up guys! Time to get up!
— Te l'ho spiegato cento volte, svegliati!
— I've explained it to you a hundred times. Wake up!