Today's word, scorciatoia (skohr-tchah-toh-eeah), has an easy translation, "shortcut." It's also quite simple to use because, contrarily to other words that have multiple meanings, scorciatoia means only that.
Of course that doesn't mean we can't use it in different contexts! A scorciatoia can be a literal shortcut, a path you can take instead of the main road to cut some minutes off the walk: C'è una scorciatoia che da casa mia porta al paese ("there is a shortcut leading from my house to the village"), but shortening the way can also be figurative, as in E' inutile che provi a prendere tutte le scorciatoie: se vuoi quel lavoro, devi impegnarti di più ("taking all the shortcuts is useless. If you want that job, you need to work harder").
Scorciatoia appeared in our vocabulary sometimes in the 17th century, and it comes from the old-fashioned verb scorciare, "to shorten."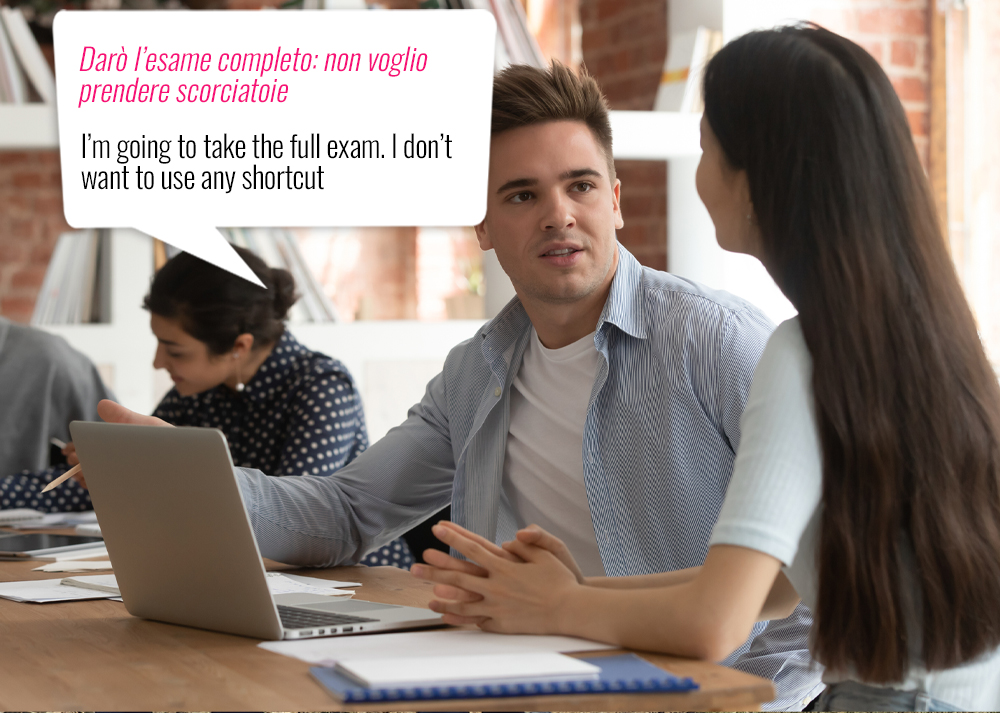 Scorciare is a form of the more common – at least today – accorciare, but be careful, because we never say accorciatoia in Italian!
If you are in Tuscany, you may also hear another version of scorciatoia, which is typical of this beautiful region's dialect, scorcione.  But well… no one who is not Tuscan will understand you if you use it!