Do you enjoy calura this time of the year, or is air conditioning your best friend?
Honestly, there is nothing nice about today's word, calura (cah-loo-rah). Calura is more than simple heat, it's unbearable heat. It's what you get when it's so hot you could bake cookies on the ground or fry your morning eggs on a car's dashboard.
It comes from the vulgar Latin word calura, child of the verb calere, being hot. In Italian, we started using it in the 13th century, so it's likely our Dante complained about the heat using this very word. It has the same root as caldo, hot, and calore, heat: they are all lexical siblings.
Calura, of course, is typical of the summer, so Italians pretend to like it, as it often characterizes vacations: truth is, you can handle and bear it only if you have the chance to jump into the sea whenever you feel like it. Indeed, there isn't better remedy to calura than the blue waves of the Mediterranean.
However, if you're stuck at work, air conditioning is your only way out.
Calura is first cousin with another beautiful Italian word, canicola, which is a bit more old fashioned, but means pretty much the same thing and requires the same tricks to survive it: the sea, or the AC.
August, the time of the year when even the first emperor of Rome, Augustus, would go on holiday, is the month of calura, so be aware if you come visit this time next year: make sure you water bottle is in the bag. And if you want to take a leaf out of Italian women's book, you should also dig your grandma's old lacy fan and use it everywhere: in the street, while sipping coffee at the bar, in church, at the restaurant. Let's face it, it's much classier than waving your hands or a piece of paper around your face all day long.
But in the end, calura is also synonym of summer, so it means a lot of good things, too: calura is ghiaccioli alla menta and granite, sweet tea and coconut slices on the beach, salty lips (from spending your days in the water) and watermelon. So, there's a nice side to calura, when you really think of it.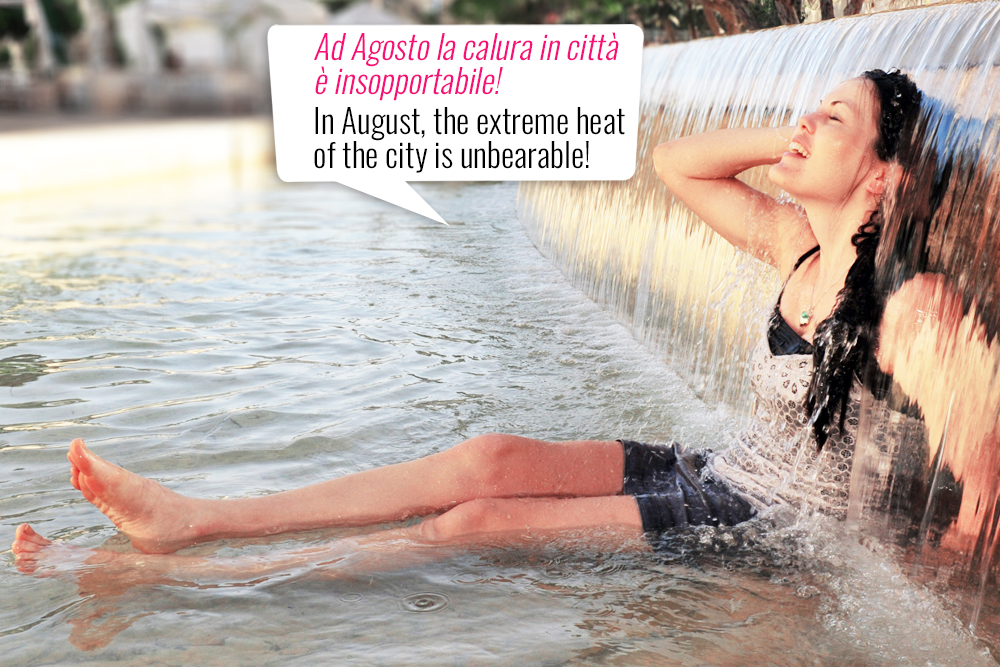 Ad Agosto la calura in città è insopportabile!
In August, the extreme heat of the city is unbearable!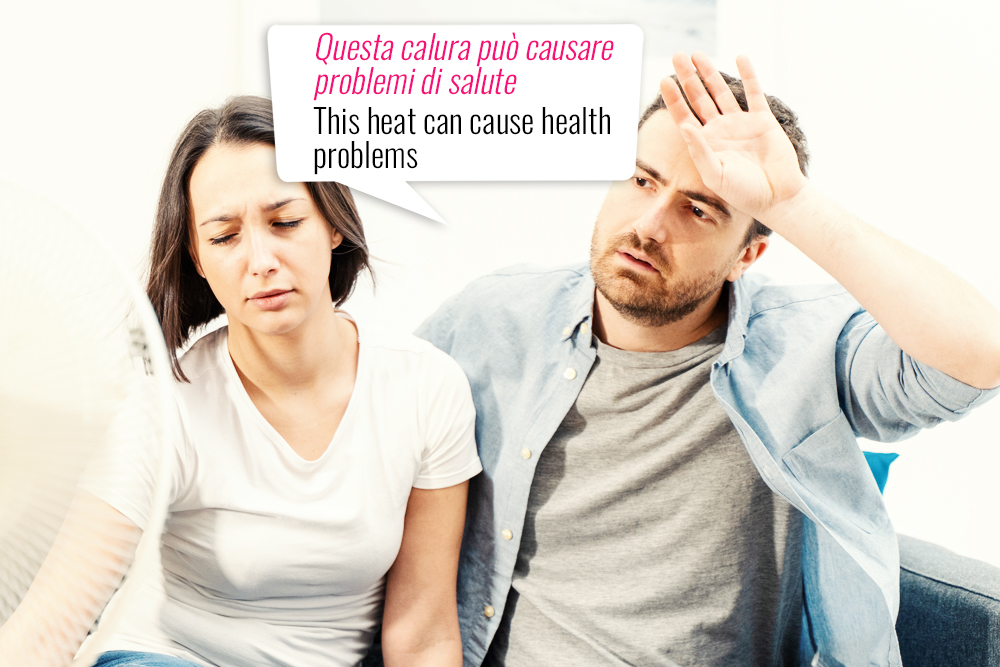 Questa calura può causare problemi di salute.
This heat can cause health problems
– Sarà anche Estate e le vacanze sono belle, ma questa calura la detesto.
– I know it's Summer and being on holiday is great but I hate this heat.