Waking up to a frosty wonderland is quite usual in October, especially if you are an early bird. It may not be snow's soft, glistening blanket  — we must wait some more weeks for that — but you may find yourself just as enchanted by the glassy arabesques early morning brina makes on trees, on the colorful leaves that cover the ground, on the roofs of houses.
Brina (bree-nah) is an atmospheric formation made of tiny ice crystals — sometimes similar to white, small sand-like grains, sometimes shaped like minuscule needles — common when the night's cold freezes dew. Brina makes everything white, but the real colors of the earth still peak through all that iciness, creating an enchanting mix worthy of the most beautiful paintings. When it freezes on windows, it creates magical patterns, reminiscent of the best Chinese silk and oriental damask: twists and whirls chase one another with a sinuous regularity that makes one wonder whether it's truly a work of nature, and nature alone.
Interestingly, the word comes from the union of two terms, pruina and bruma: the first is Latin for "snow," "ice," and even "winter," while the second was used by our glorious ancestors to define the winter solstice. In poetry, it could also be associated with "winter" and "ice." In fact, we kept the word bruma in Italian, too, with the meaning of "fog."
And just like fog, brina (which, I am sure you understood, means "frost" in English), has an aura made of mystery and silence perfect for October, the month we love to dedicate to Souls, Ghosts, and the Great Beyond, in all its extraordinary declensions.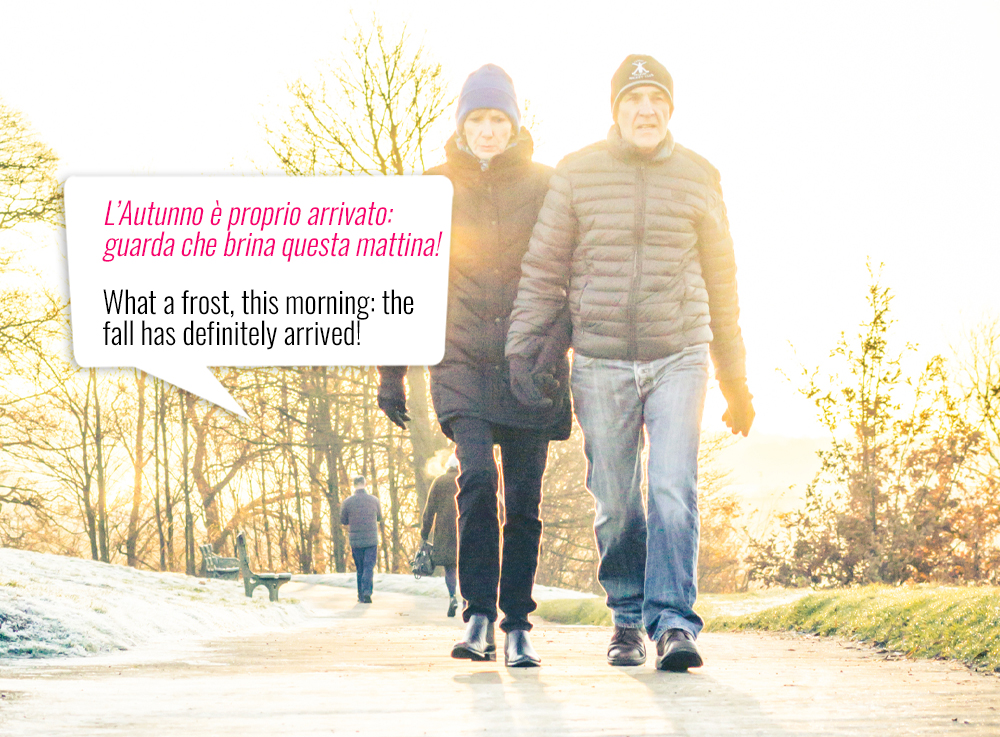 — L'Autunno è proprio arrivato: guarda che brina questa mattina!
–What a frost, this morning: the fall has definitely arrived!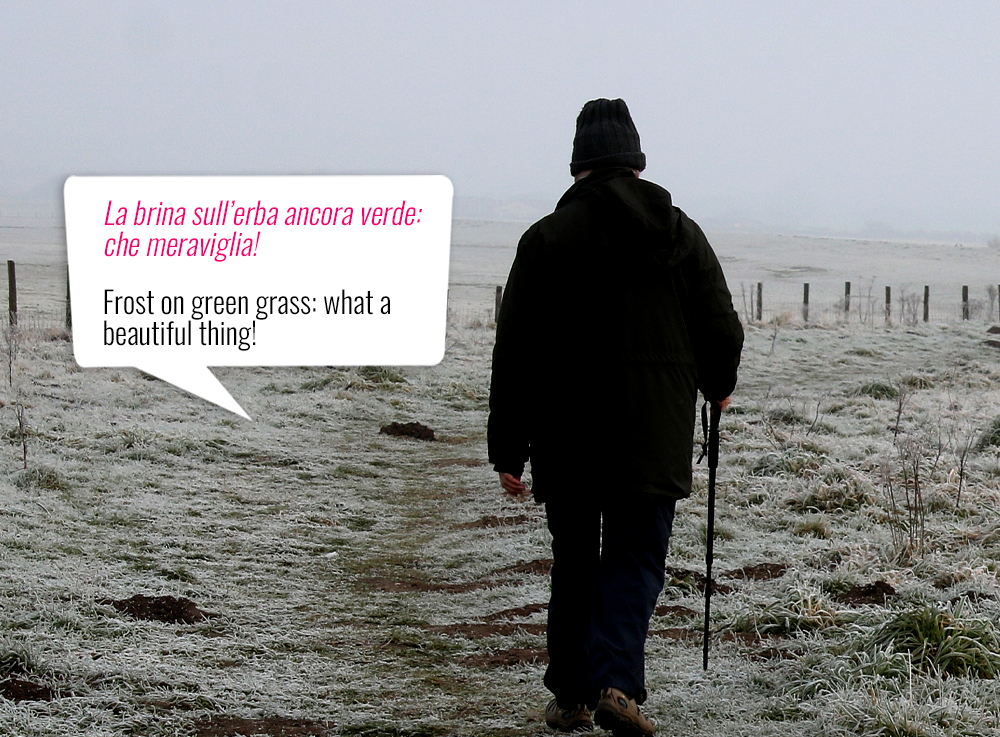 — La brina sull'erba ancora verde: che meraviglia!
— Frost on green grass: what a beautiful thing!
— C'era brina sul sentiero, ho bagnato tutte le scarpe
— The path was frosty, my shoes got wet!