The ties between Seattle and Perugia, capital city of Umbria, go back more than 25 years when a pact of friendship was signed by both mayors. As with many new friendships, there was an immediate interest to get to know one another by sharing information, swapping events, even visiting in person.
Through the Seattle-Perugia Sister City Association, over the decades the two cities have exchanged art exhibits, welcomed ceramic artists under thedePoi artist exchange program, awarded scholarships for members to learn Italian at Perugia's Università per Stranieri, and sponsored the latest Italian films at Seattle's popular Cinema Italian Style.
In 2017, Seattle inaugurated Piazza Perugia, a gathering space located in a quiet corner of a Seattle public park. Ceramic tiles incorporating traditional Umbrian designs, including the Perugino griffin, were a central artistic feature, created under the direction of Giorgio Moretti, the owner of L'Antica Deruta, a ceramics studio outside Perugia.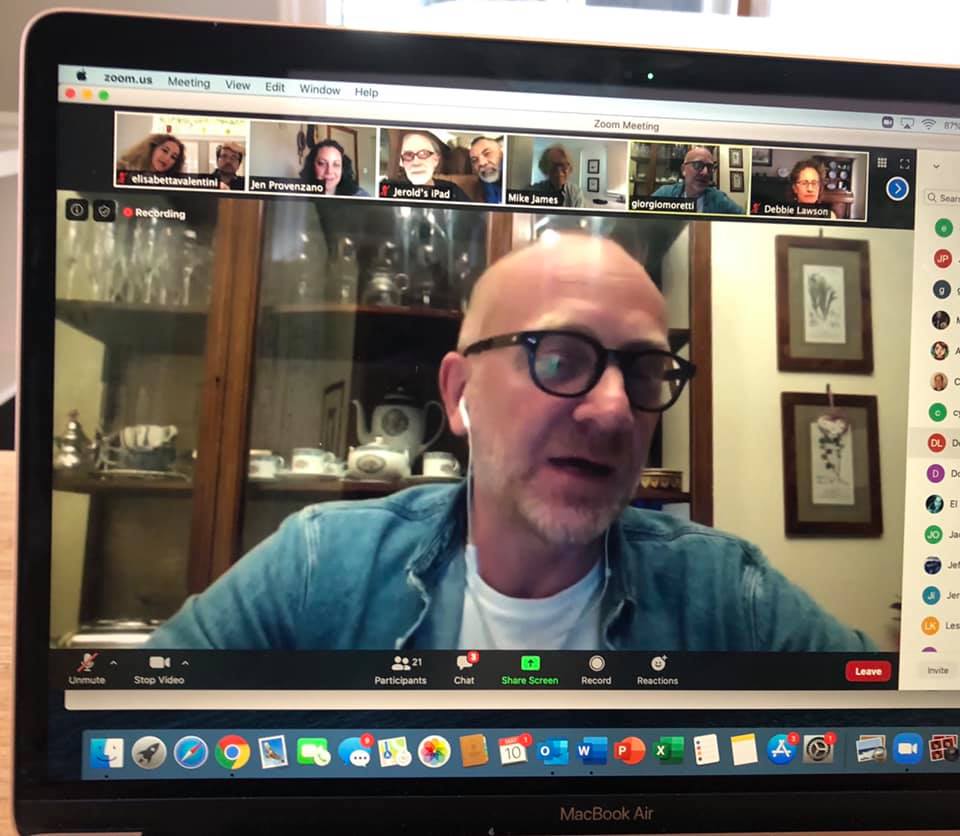 When the pandemic struck in early 2020 and first Italy, then Seattle, started to close restaurants, shops, museums and cultural organizations, it was difficult to see how the two cities could maintain close ties. Enter the sister city association board.
In May, the 13-member board launched a virtual series of conversations for its members called — what else? —"A Casa" ("At Home"). Once a month, a special guest from Umbria joins Seattle residents as part of an online video chat to discuss how the pandemic is affecting their city, how they and their families are coping, how their lives have changed, and what their hopes are for the future.
"This spring, we had to quickly re-evaluate what benefits we could still provide to our members," said Jen Provenzano, Seattle-Perugia board member. "We came up with the idea of speaking with our colleagues and friends in Perugia using videoconferencing software. What we quickly found out is that our cities still share many things in common: we are both fearful for our health, our jobs, the economy. But we are also feeling creative, we are finding a sense of community, and we are experiencing closer ties with our neighbors and friends. It's exciting to hear and share positive viewpoints between our cities."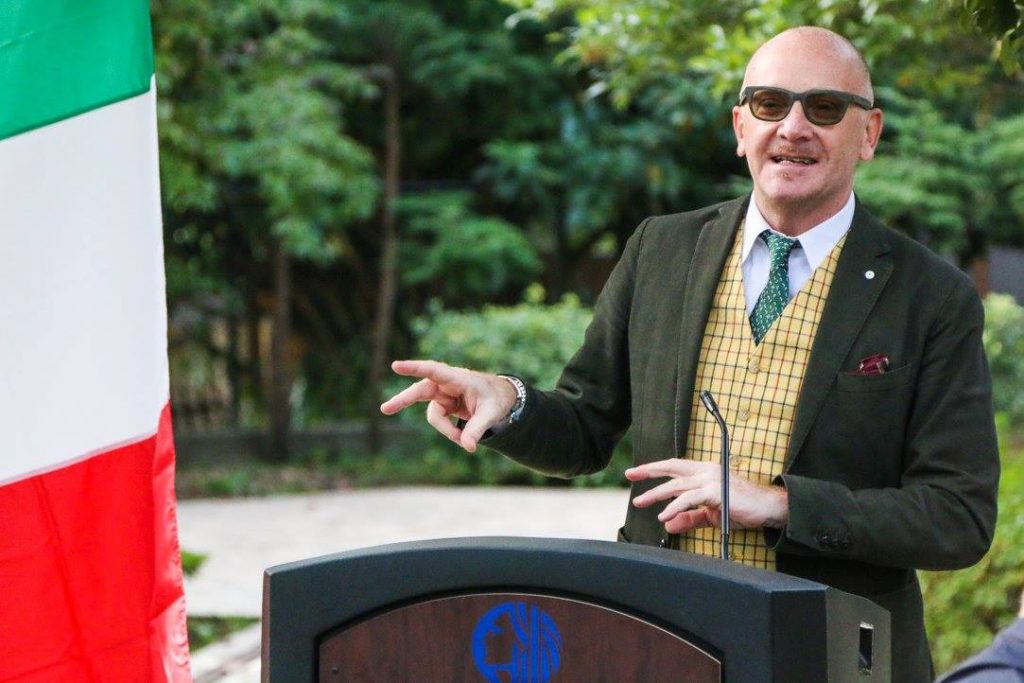 Each month, a new guest is selected. The first three "A Casa" guests were small business owner Giorgio Moretti; Umbria's director of local economic development Michele Fioroni; and a well-known Italian artist, Rossella Vasta.
Moretti, whose Deruta ceramics studio provided the tile installation for Seattle's Piazza Perugia, explored what it was like to manage a small business during the lockdown. Not surprisingly, Moretti called it "a nightmare for small businesses like ours."
He continues to worry about the trickle-down effect. "This spring, we had a big contract with a hotel in Taormina, Sicily," he said. "They were going to use our tiles on outside tables. But when their guests started canceling reservations in the spring, they had to cancel their order with us. That's just one example. With no money, with people losing their jobs, you can't just restart the economy. It's going to take a while."
A busy politician, Michele Fioroni, deputy president of local economic development for the region of Umbria, usually spends his days running from office to office, meeting colleagues, business owners and other government officials. When Italy was locked down, he found he had more time with his family. "It's been great to share experiences with my kids," he said in the videoconference. "My son learned to cook; my daughter learned more about my work by listening in to the business calls I made from home. Our family played Monopoly and we enjoyed singing with our neighbors."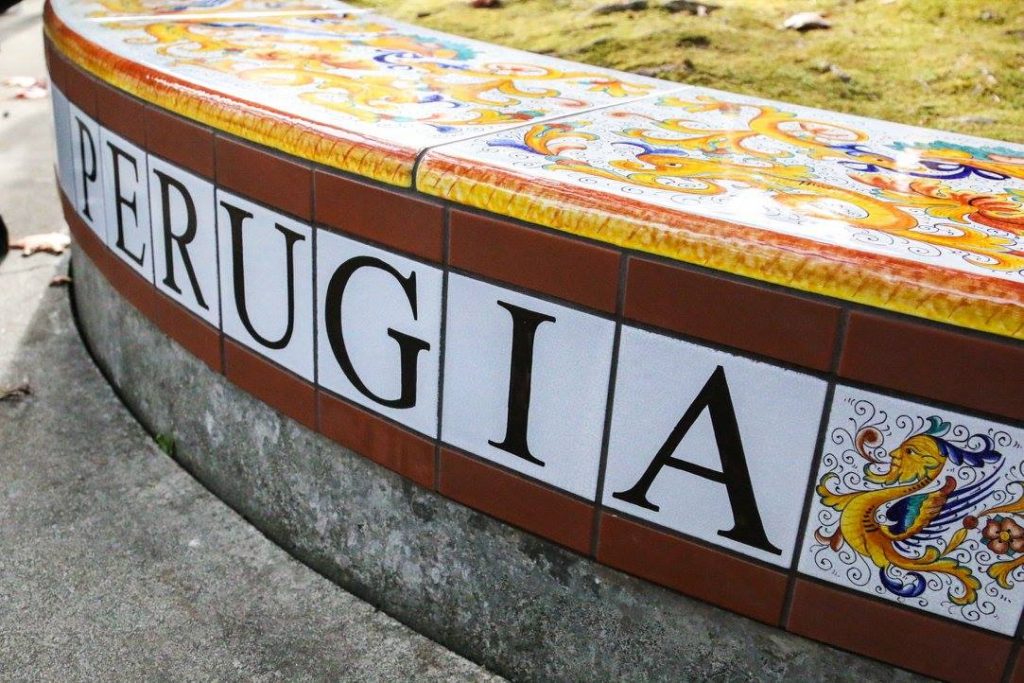 One downside for Fioroni was that during the lockdown he found the city silence depressing. "It was not the same silence that you get at night," he said. "It was an unusual day-time quiet, a different kind of silence. That to me was very strange."
Despite the quiet, Fioroni could see a silver lining in the arrival of the global public health crisis. "I think the younger generation will grow up and be stronger as they go through the pandemic," he said. "It's similar to the older generation, our parents, who lived through World War II. They were resilient as well. It is our generation who has not been tested in the same way."
July's guest will be Rossella Vasta, an artist born in Palermo and now resides outside Perugia where she co-founded the Pieve International School, an exchange school for students and artists based at her family villa in Corciano. Vasta is a member of the board of directors at Perugia's Academy of Fine Arts, studied and lived in the US, lectured at several American universities, and has had numerous art exhibitions abroad.
The "A Casa" program has been so successful that the sister city board has expanded the concept to host other virtual events. In July, there will be a cooking demonstration by Assisi cookbook author, Letizia Mattiacci, who runs the Alla Madonna del Piatto cooking school and offers specialty tours in Umbria. The Seattle organization has also moved its twice-monthly language conversation group to a virtual format as well.
"The lockdown helped many of us see how easy it is to communicate on virtual platforms and we think we will continue this effort into the foreseeable future," said board member Provenzano.