Mild or spicy, made with fennel, anise or garlic, there's nothing like a delicious Italian sausage. Just ask the Verone family, who has been in the sausage business for nearly 100 years.
The company was started in 1923 by Joe Verone, who came from Calabria bearing his family's traditional sausage recipe, and opened a meat-cutting business in Sumner, Wash. As Italian families tend to do, he then passed the art of meat-cutting and sausage-making down through the generations – first to his eldest son Pete, then to Pete's son Joe, and now to the youngest generation, Joe's daughter Renee Verone Flores.
Recently, Renee has taken the business to a whole new level. A history teacher who worked in the meat market in her spare time for more than 30 years, Renee, along with her father Joe, opened a new retail shop in December 2020 called Verone's Italian Kitchen & Sausage Company, located in Fircrest, a small community near Tacoma. The journey to opening the retail store and deli was decades in the making.
After Joe Verone showed his son Pete, Renee's grandfather, how to make sausage and run the family meat market, Pete was called into service for World War II. After the war, he returned home to Tacoma and took over the family business, calling it Pete's Quality Meats. Like his father before him, Pete then taught his 16-year-old son Joe the ropes. Joe assumed ownership of Pete's Quality Meats in a manner similar to his father — after he had returned home following the Vietnam War.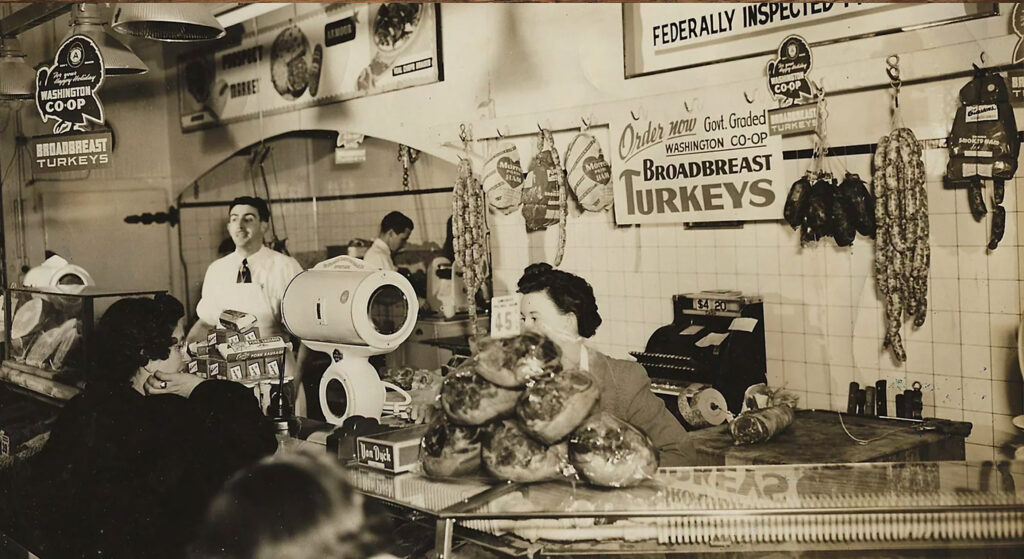 By the late 1970s, Joe Verone and his helpers were turning out some 10,000 pounds of sausage each week. Special attention was paid to both its preparation and packaging. The business used vacuum packaging, similar to the kind used with bacon – a novelty at the time. "The public doesn't understand this packaging yet, but it's being done for a purpose," Ed McCleery, Joe Verone's business partner, told The Seattle Post-Intelligencer at the time. "For one thing, the sausage never loses its nice coloring – or bloom as we call it. Also, because there is virtually no air in the package, it lasts longer."
Pete's Quality Meats was doing great until an electrical fire destroyed the building in the mid-1980s. But that setback did not deter the Verone family. They continued to do what they do best — make sausages. Verone's became a specialty sausage company, using a wholesale commercial kitchen to sell directly to restaurants, pizzerias and grocery stores.
Verone sausage became a favorite ingredient at many Tacoma eateries such as The Cloverleaf, Macaluso's and Joeseppi's. Individuals hankering for real Italian sausage to cook at home could purchase bulk sausage in 5- or 10-pound packages at the Stadium Thriftway.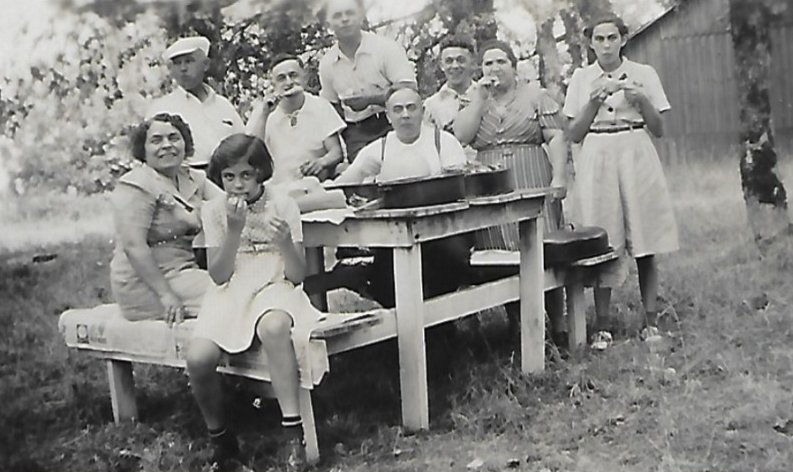 The delicious products amassed quite a following but owning a retail space was in their DNA. "My dad always wanted to return to a retail store setting," said Renee. "I've always dreamed of working with my dad since I was a little girl."
Renee and Joe chose a location that could not have suited them better – a former Italian grocery store and deli known as Viafore's. For more than 30 years, Viafore's had been a vibrant neighborhood presence and a go-to shop for Italian food lovers. When David Viafore retired, he convinced Renee and Joe to take over the space. It was the first retail space that Verone's Sausage had occupied in more than 30 years.
"Dave Viafore is an amazing person in this community," Renee recently told Dine Piece County. "When he retired, he called my dad and said: 'I'd love to see another family in here.' So we leased the space from the building owners. Dave leaves really big shoes to fill, but I hope people can feel some comfort from our family operating there and that they appreciate our sausage."
The new shop gives the family business a fresh start, especially Renee's father Joe, who had long dreamed of this moment. "I always knew he wanted to open up a new store," said Renee. "It's a little later in life than he wanted. It's exciting to see my dad who has worked his whole life to make sure this company exists and stays a part of the community. Even in retirement, he was able to make that vision come to life."
At Verone's Italian Kitchen & Sausage Company, hungry customers can buy an assortment of freshly made deli sandwiches, several of which are named for family members. There's Joe's Classic, a traditional Italian sausage sandwich; Pete's Grilled Meatloaf Club, or The Feisty Bea with homemade meatballs, named for Pete's wife Beatrice Luppino. Cannoli or biscotti are popular ways to top off the meal.
The shop also serves hot links, bratwurst, Louisiana hot sausages, even jalapeno-cheddar kielbasa. A refrigerated case is stocked with take-and-bake meals like lasagna, and freshly made sausages or ground sausage can be purchased to cook at home. A variety of traditional Italian products, such as cheese or olives, are also available.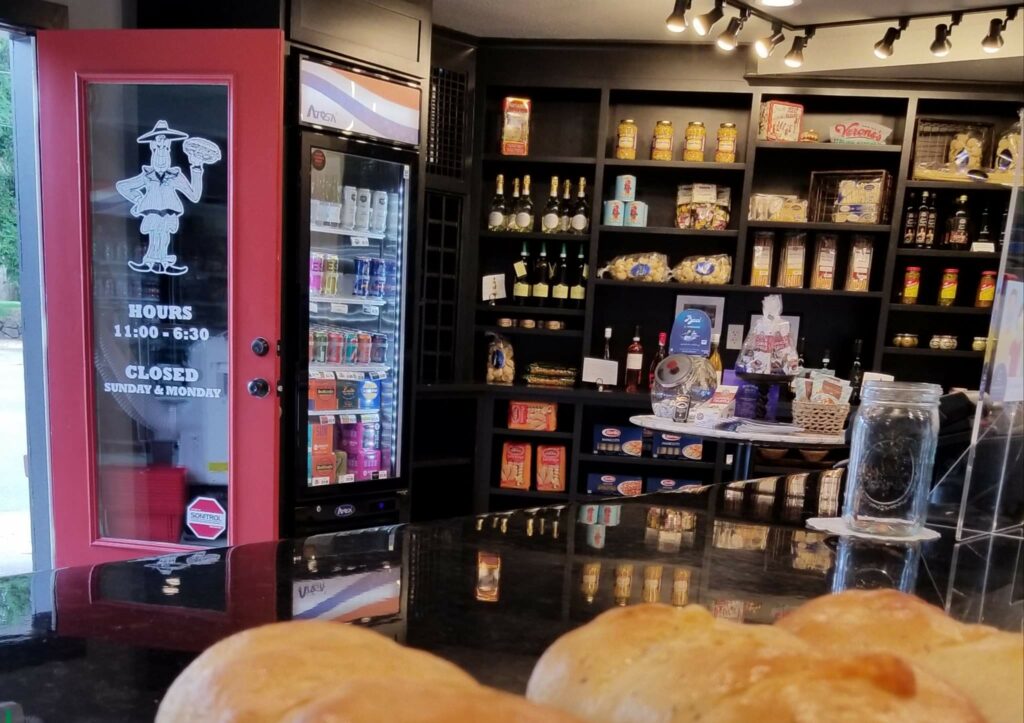 Renee and now the next generation, which includes her son Dagon, hope to breathe new life into Verone's as the company looks forward to celebrating its centennial in 2023. "At my age, I could probably look back and say that part of it is loyalty to your dad because this is what you do," she said. "But I'm a history teacher. I loved the history, I loved the stories behind every piece of food, I loved the stories behind every recipe. I thoroughly enjoy the tradition of what my family did. Every important thing that has been said has happened over the sausage table."