When we think of the Romans and Etruscans, we imagine great battles, architectural marvels, and illustrious societies teeming with art, culture, and philosophy. Less often, perhaps, do we consider the more practical, less glamorous side of these civilizations, like how they "invented" the sewage system: glitzy it ain't, but what would we do without it?
The Etruscans laid the groundwork for sewage management, demonstrating an impressive understanding of hydraulics: they created intricate underground tunnels called cuniculi, that performed the dual function of protecting their cities from flooding and serving as primitive sewage systems to channel wastewater away from populated areas.
Then came the Romans. Drawing inspiration from the Etruscans, they transformed the concept of a sewage system, recognizing the crucial role of hygiene and sanitation for their burgeoning cities: the most impressive result of this intuition was Rome's Cloaca Maxima, or, literally, the "Greatest Sewer."
In the 6th century BC Tarquinius Priscus, Roman king of Etruscan origins, oversaw the creation of what was initially an open-air canal. Its purpose was to drain the marshy lands between Rome's hills, turning them into a thriving hub for commerce and social life, which we now know as the Roman Forum. Over time, this canal morphed into a covered sewage system, a complex network that served the whole city: it collected waste from the bustling public baths, latrines, and the streets of Rome, funneling it into the River Tiber: this was Rome's answer to maintaining cleanliness and sanitation amid its ever-growing population.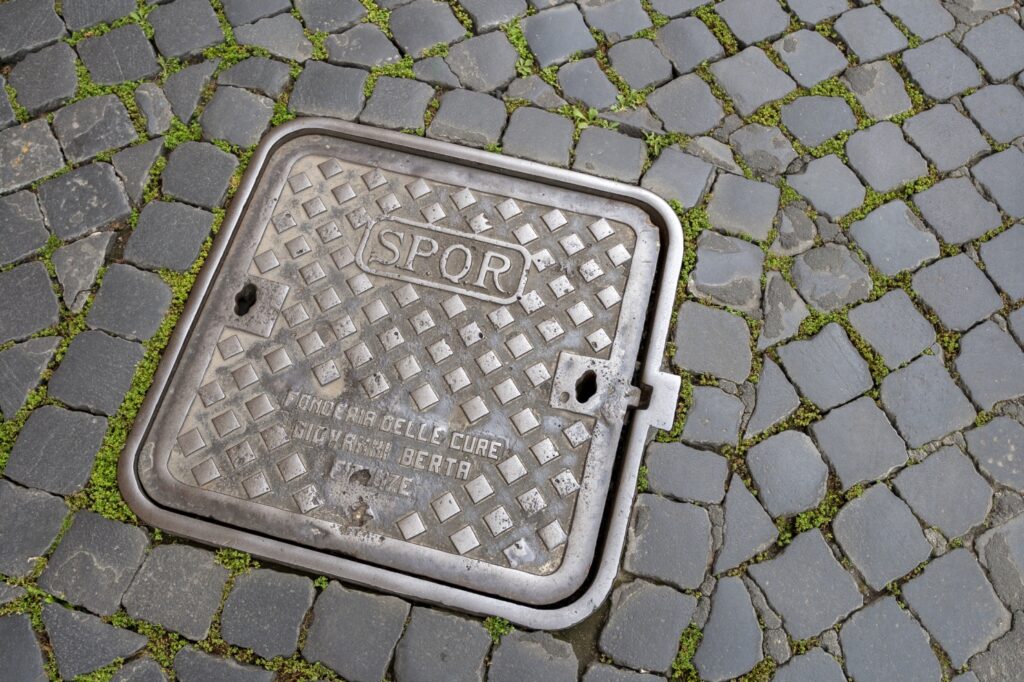 This sewage system, epitomized by the Cloaca Maxima, was instrumental in allowing Rome to sustain a population of over a million, an unheard-of size for cities of that era.
So significant was the Cloaca Maxima that it became a symbol of civic pride and an enduring sign of Roman ingenuity. And if you need any proof of its success, parts of it are still in use today! As we marvel at the aqueducts and amphitheaters of Rome, let's also take a moment to appreciate the Etruscans and Romans' less-celebrated achievement: a sophisticated sewage system that marked a seminal milestone in the history of sanitation.