Umbria is the heart of Italy, quite literally: it is almost perfectly at the center of the peninsula, nestled as it is between Tuscany, Marche, and Lazio. It is also known as the "garden of Italy," because of the beauty of its hills and fields, and of the gentle symphony of colors they gift every visitor throughout the year.
But Umbria is also the heart of our national spirituality because it has been home to San Francesco d'Assisi and Santa Chiara, patron saints of our nation, and of San Benedetto da Norcia, who protects – at least for Catholics – the whole of Europe.
A place to be, definitely. A place where you can nurture the soul, the eye and, of course, the belly! Because Umbria has also an incredible culinary tradition. It brings together the richness of flavors of Tuscan cuisine, with the insular characteristics of a landlocked area. You'll find refined, full-bodied wines and simple vegetable dishes, born of the need to make do with what the land offered, but also rich cold cuts and meat delicacies.
Umbria is a bit like the treasure chest of Italy because here you'll find some of everything beautiful, meaningful, and good we have in the country.
Perugia, for instance, is one of Italy's capitals of chocolate, along with Turin and Modica. Here, in 1907, Luisa Spagnoli founded Perugina, which is still today one of the most popular Italian chocolate brands in the world: who hasn't tried a Bacio before, or offered one to someone they fancied, hoping that either its intense creaminess or – at least – the love message written on its wrapping, could win their heart?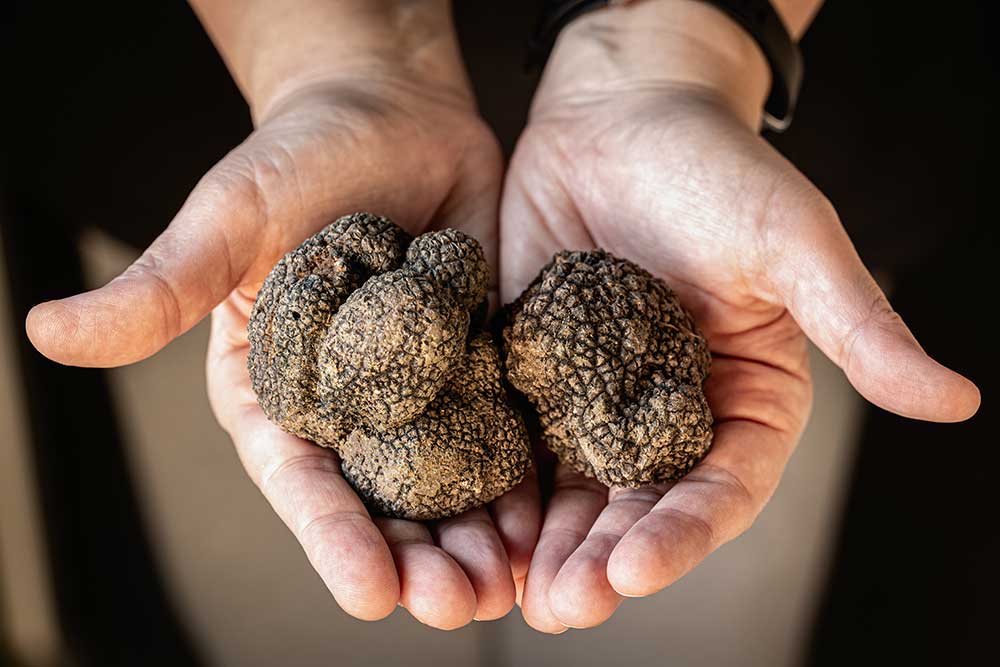 Il Bacio Perugina was born in 1922, thanks to the intuition of la signora Luisa who, just like any other woman of that time, knew that when it comes to food you can't waste anything. She created a candy from the chocolate and hazelnuts left from other preparations, and bang! An Italian icon was born. Funnily enough, she christened her creation "cazzotto," which means "punch," perhaps because of its intense flavor, but one of the company's collaborators, Giovanni Buitoni, convinced her to call it "bacio" ("kiss") instead. Perhaps, chocolate baci led to real ones, because soon Luisa and Giovanni became an item…
If we leave the Umbrian capital and travel towards the hills, we are soon surrounded by the beauty of local vineyards. Here, varieties like Grechetto, Sangiovese, and Trebbiano – which are also used to produce Vin Santo – have been grown for centuries. In more recent years, international grape varieties such as pinto grigio, chardonnay, or merlot, took up some popularity, too. If you are interested in the history of winemaking in the region, you should stop in Torgiano, a town known for its Sangiovese production, and visit its Museo del Vino, which by the way, has been crowned the best wine museum in the country by the New York Times. Not far from there, you'll also find another museum dedicated to another Italian – and Umbrian – excellence, olive oil.
In nearby Todi – which Italian literature lovers may be familiar with because of poet Jacopone da Todi, a contemporary of Dante – you can drink the best Grechetto, made from a variety called, you guessed it, Grechetto di Todi. Indeed, this is one of the most ancient grapes we have in the country, if you think that Pliny the Elder wrote about it in his Naturalis Historia (published, at least in part, in 77 AD).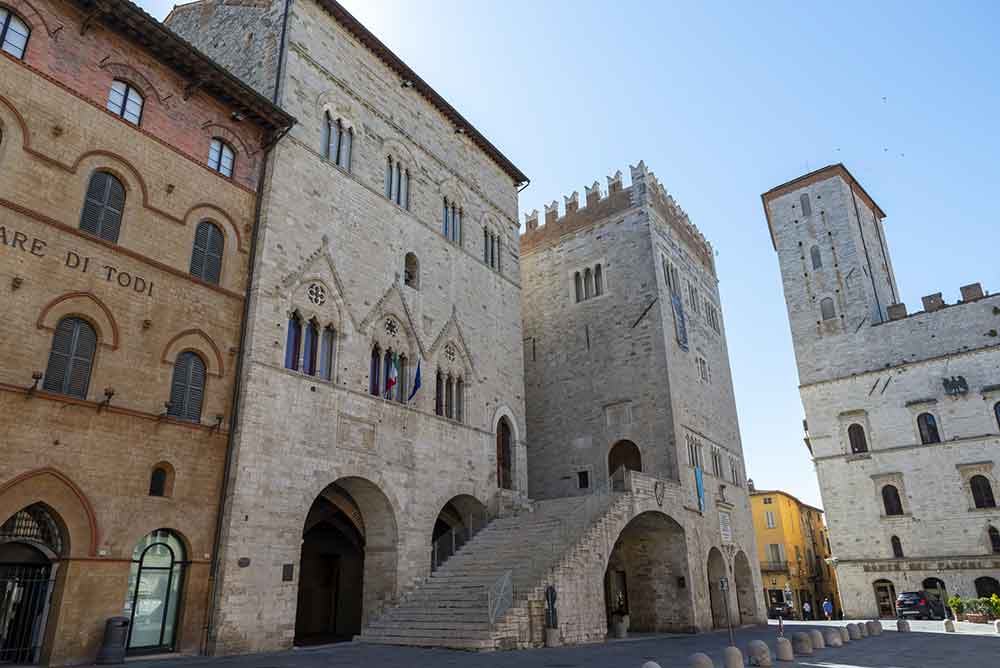 I always find that Umbria and Piemonte have a lot of things in common: they are both landlocked, they are characterized by their hills and mountains, they are great winemaking regions, they both have a passion for chocolate. And there is another thing they share: truffles. Just like Piemonte, Umbria has a long tradition of truffle searching, and of using truffles in its cuisine. If Piemonte has the Cuneo province and Alba with its white truffles, Umbria has the Valnerina, known for the tartufo nero pregiato di Norcia, the tartufo estivo and the tartufo invernale.
Last but not least, we should talk about Norcia. Home of San Benedetto, the medieval town has suffered throughout its history because of war and earthquakes – the one in 2016 almost entirely destroyed San Benedetto's Basilica – but its resilience is inspiring. Just like a phoenix rising from its own ashes, the basilica is slowly but steadily being rebuilt, and we all hope to be able to visit it again soon. In the meanwhile, Norcia has other interesting things to offer, especially for foodies: it is, in the end, one of Italy's capitals of salumi, so much so that a synonym of salumiere, a vendor of cold cuts, is norcino, or, "person from Norcia." From salami to sausages and hams, Norcia is a heaven if you enjoy this kind of stuff, and it even has its own IGP product, the prosciutto di Norcia, a statement of quality that can be indeed extended to all local delicacies.