Cinema has a great merit, it's a collective work. Within its frame, it keeps many, incredible forms of art, it makes them shine by turning off all the lights around. It helps those watching a movie concentrate on the plot, on the characters on screen, on the structure that could bring together in a single edit countless sensory, emotional, visual and sound inputs. Cinema focuses the energy of the audience on a "sequence plane," that has many points of view, many experiences, many languages and many interpretations. When a movie wins a prize, in truth, it's a complex, plural project to be awarded. And when it's released to theatres, it's the "short circuit" it creates to make the difference, to regenerate it continuously, adapting it to personal tastes, epochs, and collective sensibility.
In movies, you award an author, but there's a whole team behind. The vision of one, single person, as enlightened and enlightening as it can be for all other workers, cannot create a film on its own. This is why every time someone makes it, and stands above the rest with his or her work, we should really list all the people who helped reach that point, who supported, promoted or inspired the movie. For those listening, acknowledgements, just like credits, may seem boring, formal, conventional. In truth, they show– or should show—all the people behind the scenes, teamwork, a merit that needs to be shared.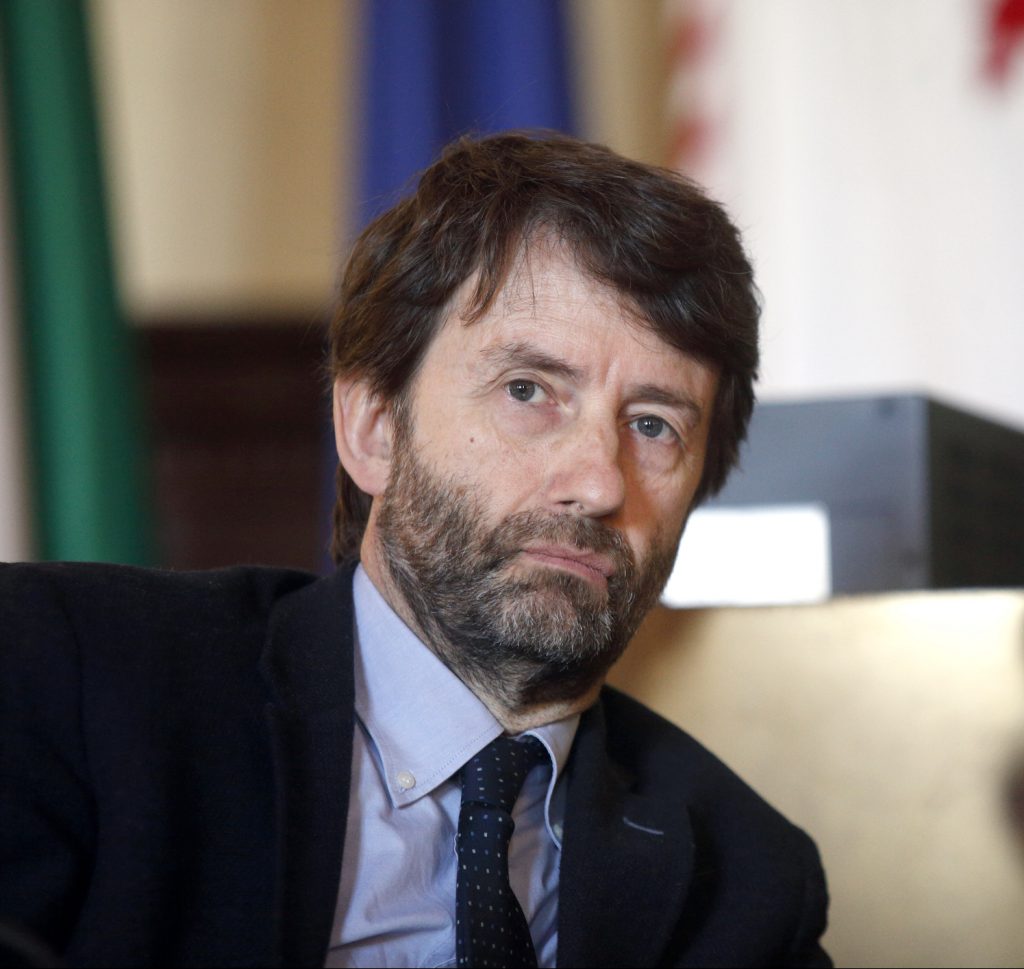 And then, every work has a collective importance. Artists are always interpreters of their times. They can be visionaries, surrealists, anti-conformists and anti-system, but they are always the product of a specific context. They are one of the many voices of a historical period, a society, of the feelings of a brief moment in time. Just like the language we speak is a concentrate of stimuli, of cultural filters that, positively and negatively, reflect our prejudices and openness, our stereotypes and enthusiasm, so artists are means of communication. They are a sponge that absorbs, elaborates and produces a mix of life and creativity, of perceived and thought-over, of inherited and renewed. In this sense, all artists are the product of their time and their life context. Of course, they're innovative, too: talent rises the bar and brings it where others can't reach: it certainly creates capital gain.
But it also makes us understand why, often, we recognize ourselves in a name. Why we consider collective patrimony the achievements of a compatriot, or of an artist we feel close to our sensibility, who embodies our values or the way we live, with our fears and dark corners, but also with our hopes, dreams and successes, fantasies and fairy tales.
This is what our minister of Culture Dario Franceschini meant when he said: "Matteo Garrone's Pinocchio's Oscar nominations for costume design and make up, and Laura Pausini's Io Sì nomination for best original song in Edoardo Ponti's La Vita Davanti a Sé, pay tribute to our cinema, which reaffirms internationally its creative ingenuity, imagination and originality."
Italian cinema as cultural and social heritage, as the expression of a national attitude, as a compendium of national characteristics and virtues, even if proposed through the creative lenses of a single person.
Everyone agrees with these considerations in theory, but it's more difficult to use them in practice, not only because artists are instinctively jealous and proud of their work and uniqueness, but also because Italians are individualistic by nature. In other words: if it's true that cinema is a natural crossover of arts and professions, of styles and contributions, it's also true we live in a country that "is not that used to work as a system." These are the words, to remain in the world of cinema, of Oscar winner Gabriele Salvatores, who said so in 2018, while introducing a movie festival in Milan to put into practice "what everyone knows, but not often remembers, that is, that cinema is the most contaminated of arts. It's the union of all arts."